Mother's Day is almost here, and Teelie's Fairy Garden would like to introduce you to some magical mothering fairies for your garden. Sit back, relax, and enjoy this beautiful presentation of maternal fairies and their children.
Also, did you know that Fairy Land has its very own Mother's Day Fairy? You can meet Mariane in this beautiful video.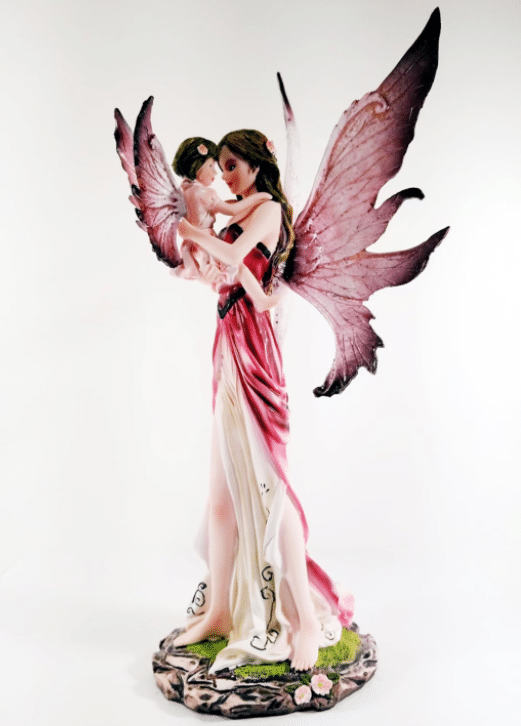 Fairy Mom and Baby – Love in the air Pink and Purple Winged Collectible Figurine GC-91845
Love in the Air Fairy
Our first fairy mom and her baby are dancing around. The mother is dressed in a beautiful gown. This fairy mom and child are part of the love is in the air-winged fairy collection. We absolutely love it. Learn more about it on Etsy.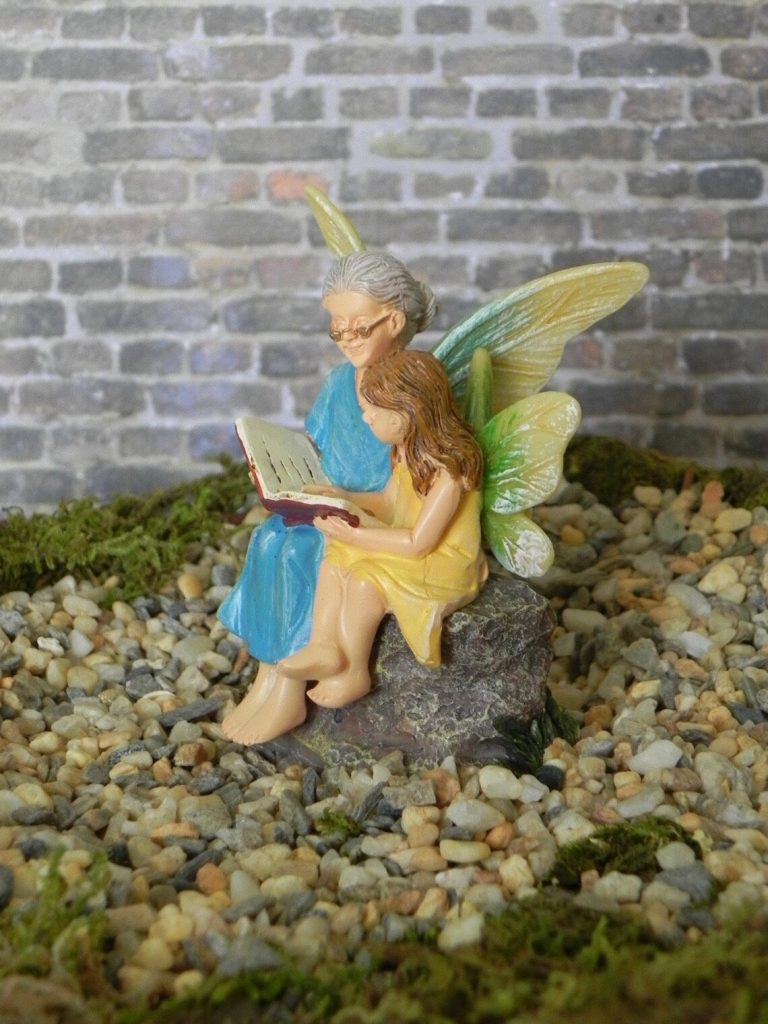 Grandma and Child Fairy Figurine, reading with Grandma, fairy garden accessories, terrarium
A Grandma's Love
Fairy Land is also filled with many amazing grandmothers. This grandma fairy is sitting in the garden reading to her grandchild. Which Teelie Turner book do you think they're reading? Let us know by reaching out to us on social media or commenting below. Learn more about this fairy grandma and her grandchild on Etsy.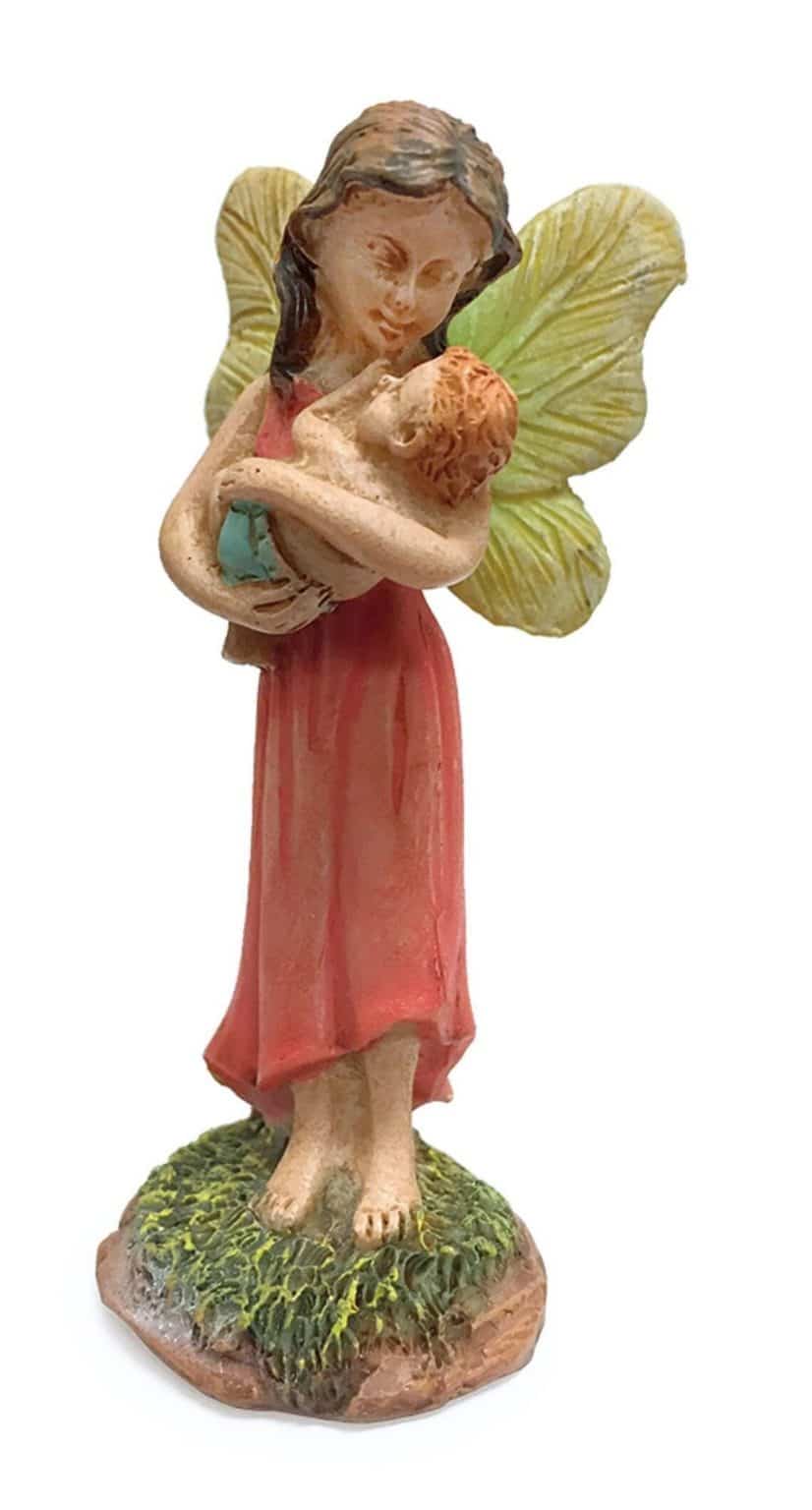 Fairy Mother And Child, Fairy Garden Mother, Mini Mom
Rocking Baby
This motherly fairy who is wearing a beautiful red dress is outside in the garden rocking her baby to sleep. She is able to enjoy nature's gifts at the same time. Meet her on Etsy.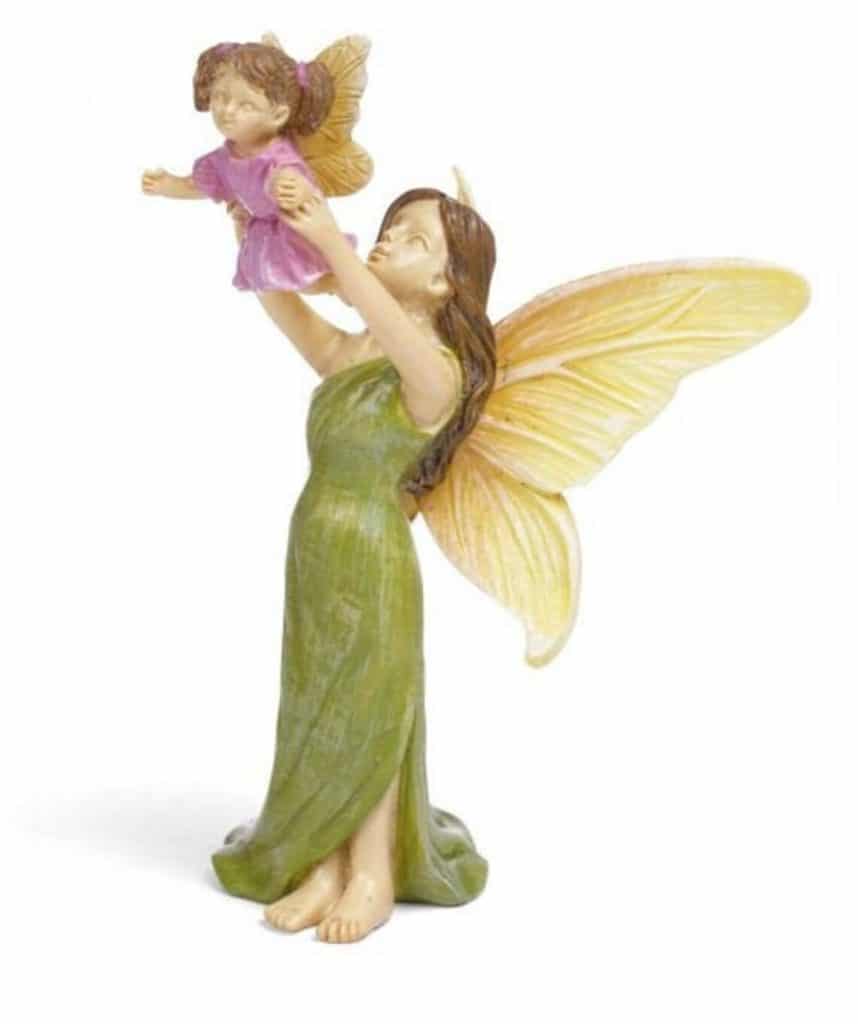 Fairy Mom holding her daughter in the air | Miniature Supplies & Accessories | First flight MG358
Magical Mothering Moment
This mother and her daughter are dressed in beautiful dresses. The mother is holding her child in the air. She is going to be teaching her how to fly. Learn more on Etsy.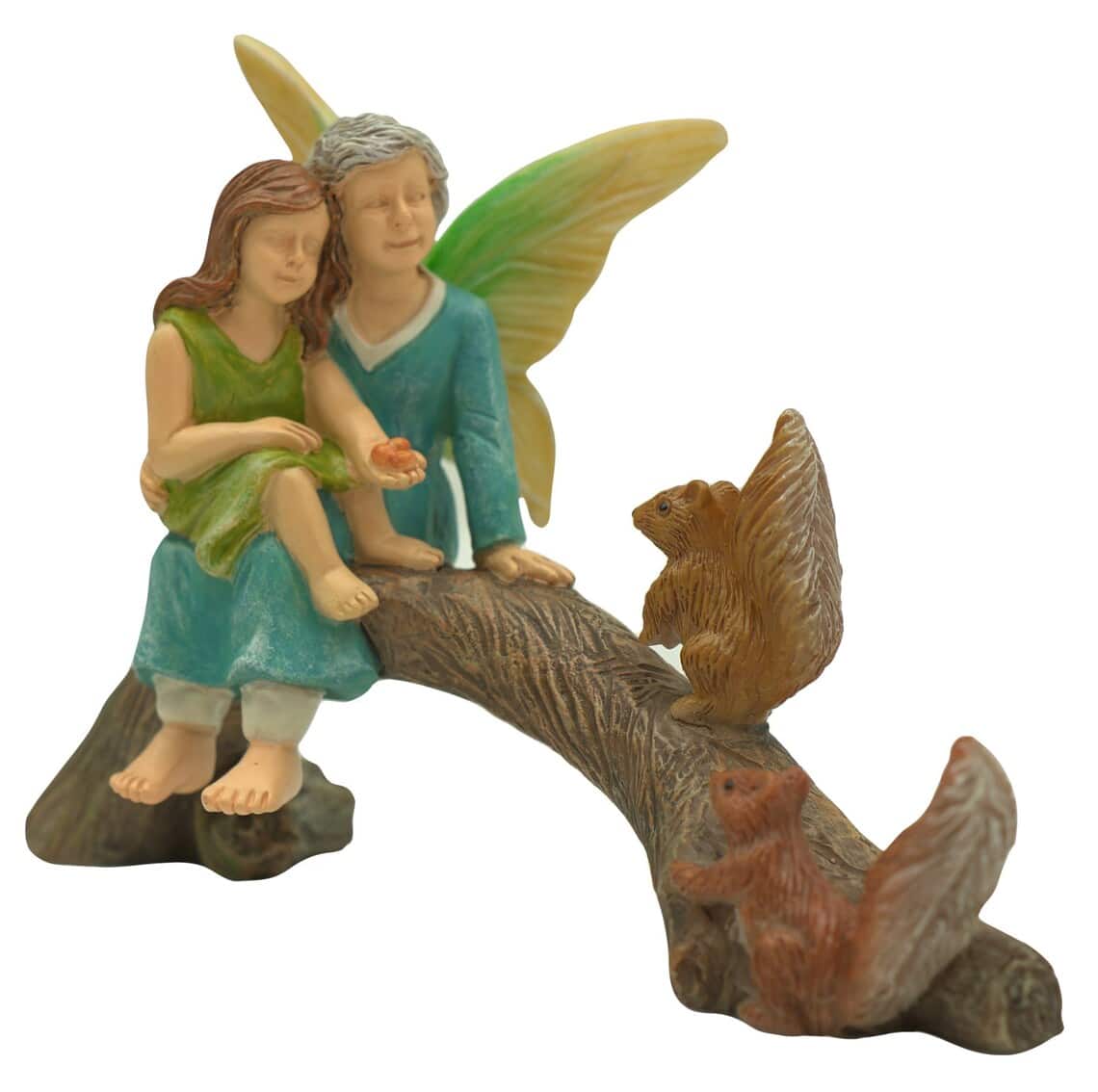 Snack Time With Grandma, Fairy Grandma, Fairy Grandmother
A Magical Time in the Woods
This grandmother and her granddaughter were out for a walk in the woods when they spotted a squirrel and decided to give it a snack. Having some time with grandma is always a wonderful way to celebrate a mother's love. More details are available on Etsy.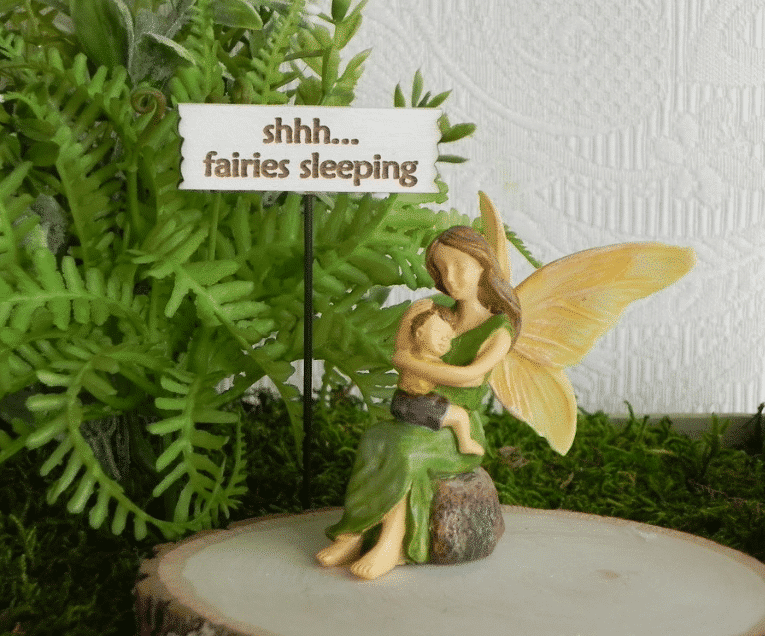 Fairy Baby and Mother, handcrafted mini sign, fairy garden accessories, sleeping fairy baby, mini
A Silent Love
This mother is enjoying the silence as she spends time with her sleeping baby. There is even a sign to remind anyone who goes by to be quiet as there is an adorable child resting. Learn more on Etsy.
Happy Mother's Day to all mothers. Teelie's Fairy Garden applauds you. Please come back and see us again soon.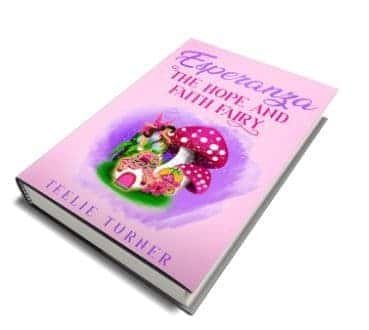 Discover Teelie Turner's complete collection of magical books here. 
Discover one of our magical book trailers.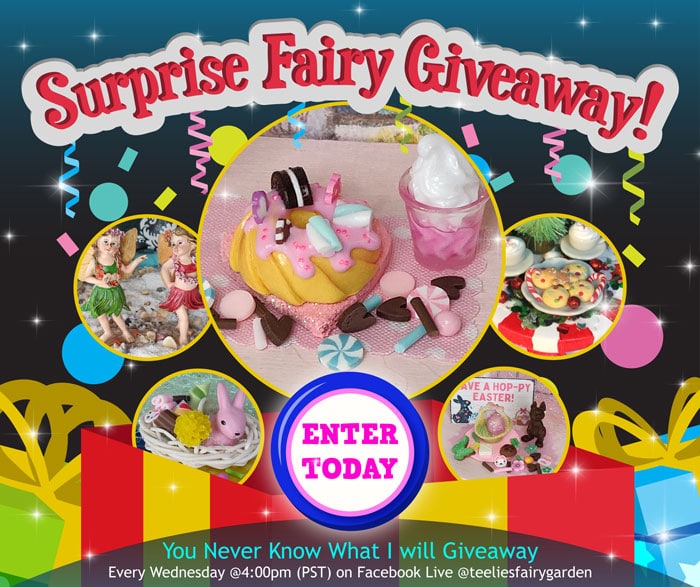 Every Wednesday, Teelie Turner will be giving away something special in a magical surprise giveaway. You'll never know what it might be and that is part of the magic that goes along with this. Sign up now for your chance to win.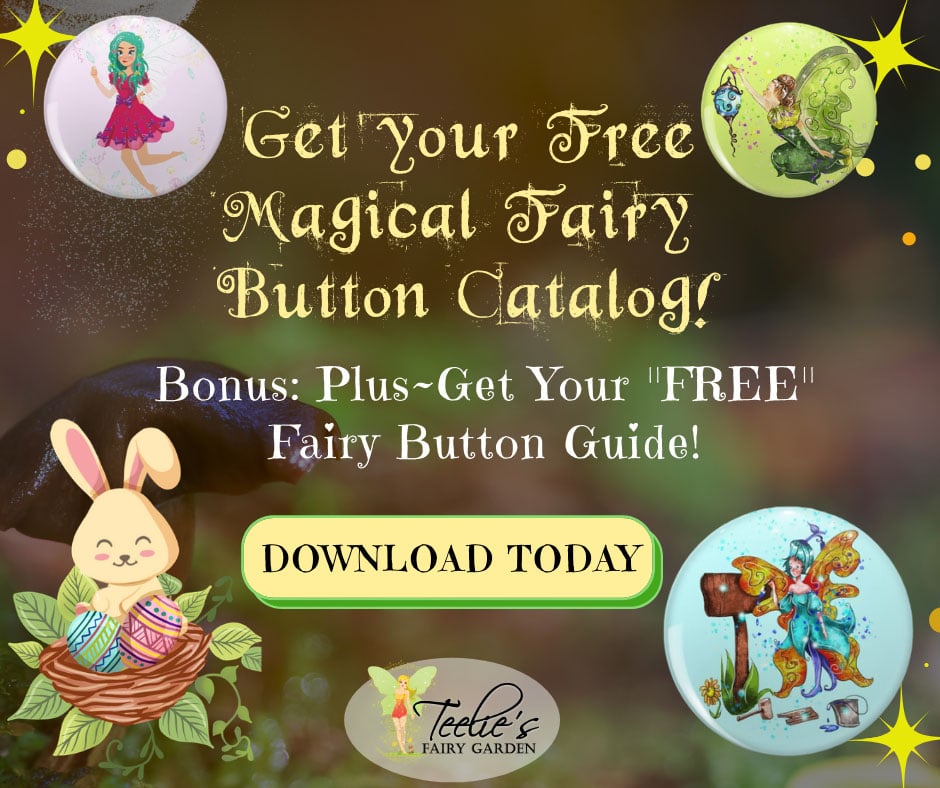 Several magical fairy catalogs and guides are available as a free download. Learn more about them here.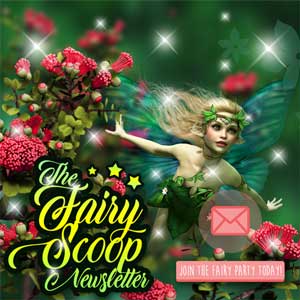 Sign up for The Fairy Scoop Newsletter here. 
Just a disclaimer – We have partnered with these companies because we use their products and/or proudly trust and endorse them – so we do receive a commission if you make a purchase or sign up for services. Often, we are able to negotiate special discounts and/or bonuses, which we will pass on to you via our links. We often get short notice on sale items available for 24-48 hours as we will pass these savings onto you.