We're excited to share this week's Teelie's Fairy Garden blog post with you. One of Teelie's friends recently co-hosted a baby shower that had a Peter Rabbit high tea theme to it. In the cover photo of this post, you'll find one of the pictures taken at this special event. You'll find a few other pictures throughout this post.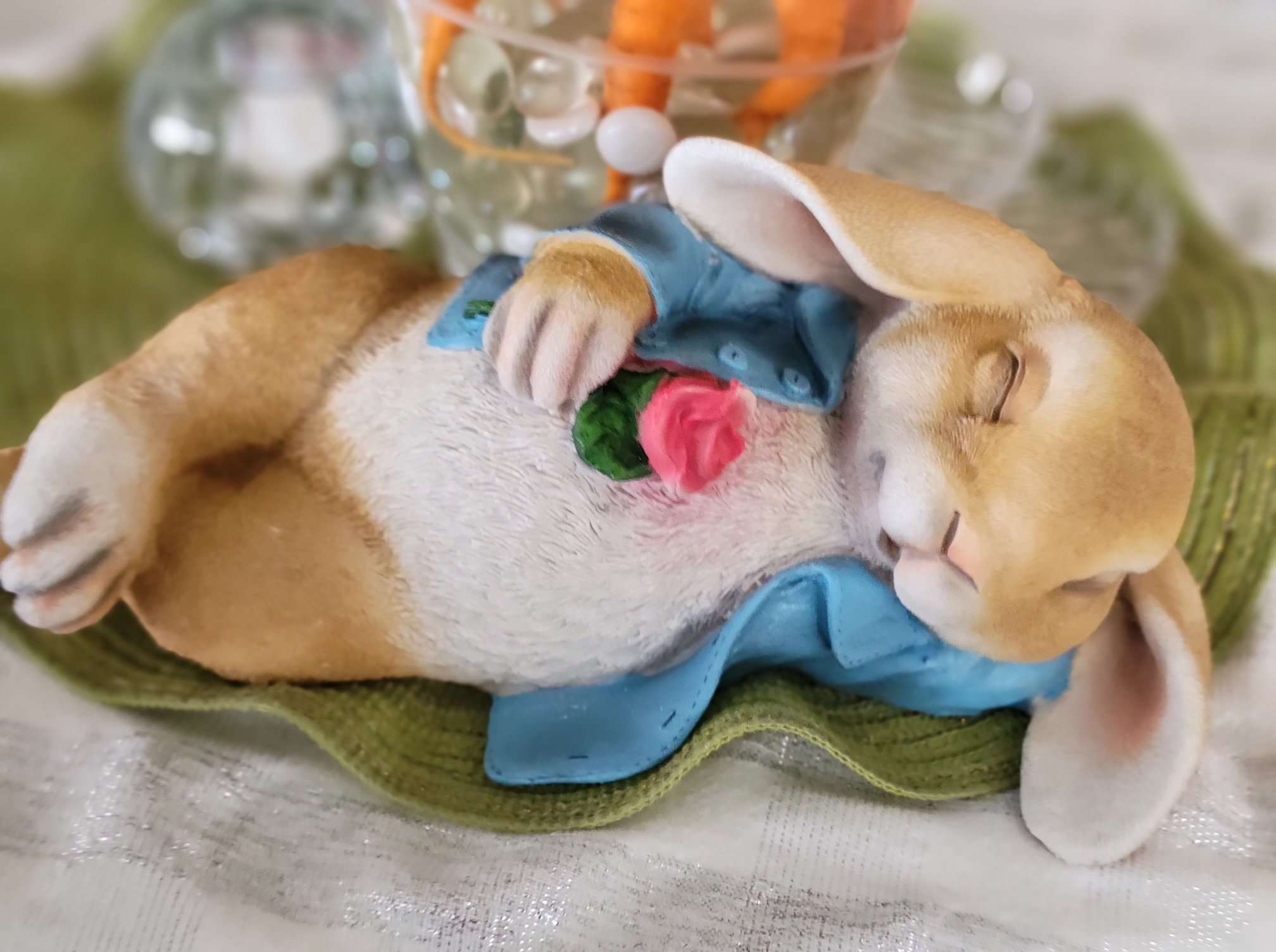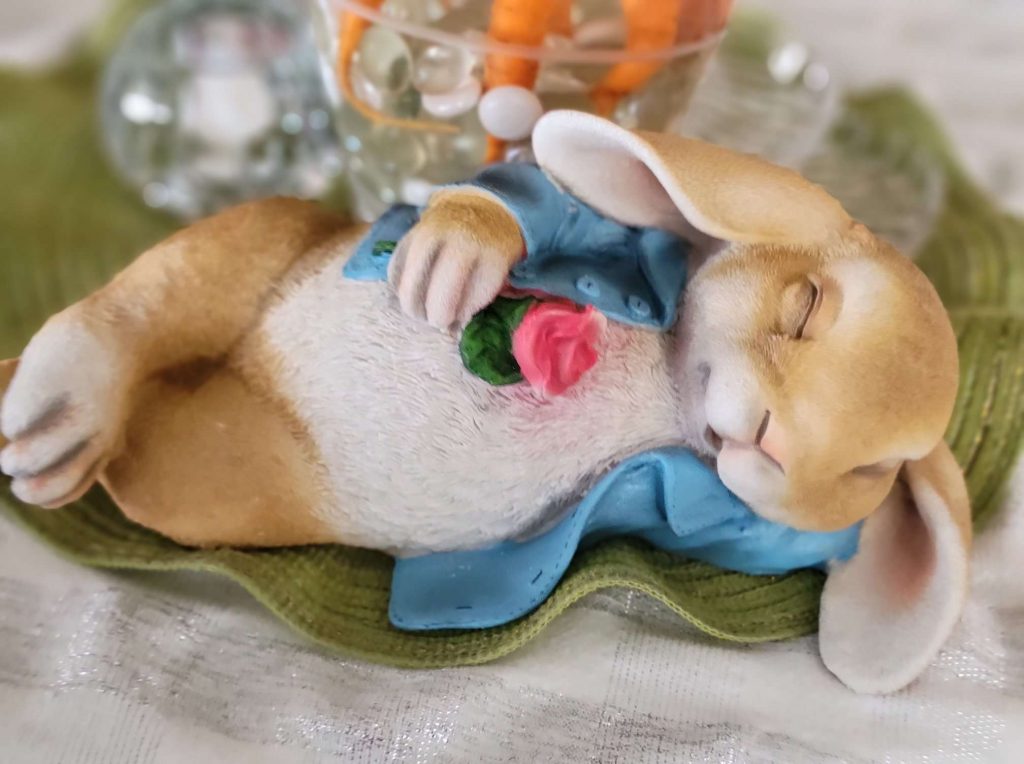 We were inspired by this celebration to share some ideas on how you could create a magical rabbit tea party-themed fairy garden. You'll find eight ideas that could make your bunny tea fun and magical. These are suggestions and we encourage you to mix and match and choose the items that are most pleasing to you when you create your own vision of any fairy garden theme. The most important thing is that you have fun.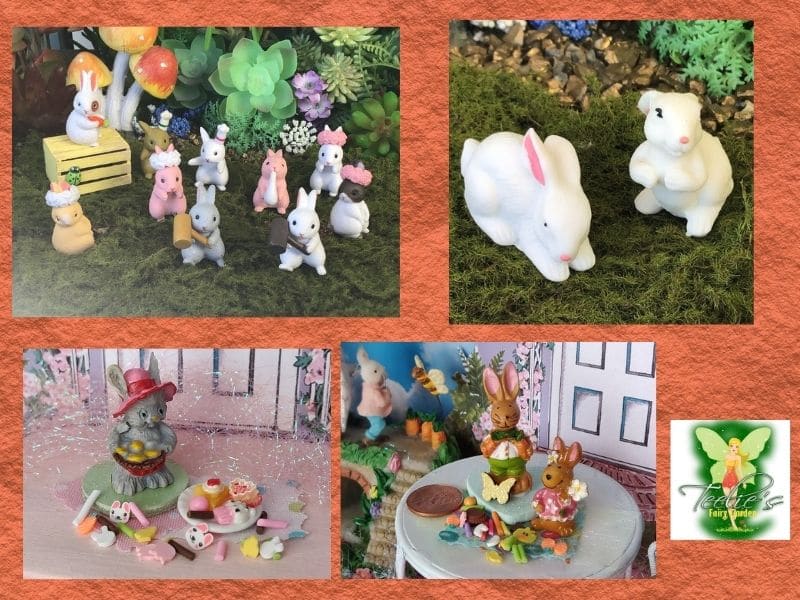 Adorable Bunnies
We met some adorable bunnies, and they are pleased to make your acquaintance. They're an eclectic group of bunnies. You'll find a drop-down menu on Etsy where you can choose which of these rabbits, you'd like to invite to your tea party. Some of the choices include a gray bunny, a white bunny, or a brown chef bunny.
More Rabbit Friends
Some other rabbits that we met and would be amazing guests are the sweet woodland bunnies. There are two options to choose from on Etsy.
Sweet Bunny Baker
Our next bunny friend would be a big help in arranging your rabbit tea party. Our gray bunny friend is a baker. She is always bringing around a plate of sweets and candy, even when it isn't Easter time. Learn more about her on Etsy.
Fancy Bunnies
Fairy Land is also filled with some bunny friends who love to get dressed up. We met a couple of bunnies where he was wearing a buttoned-down shirt and a bowtie, and she was in a beautiful pink dress. They're all ready to celebrate with you. Meet them on Etsy.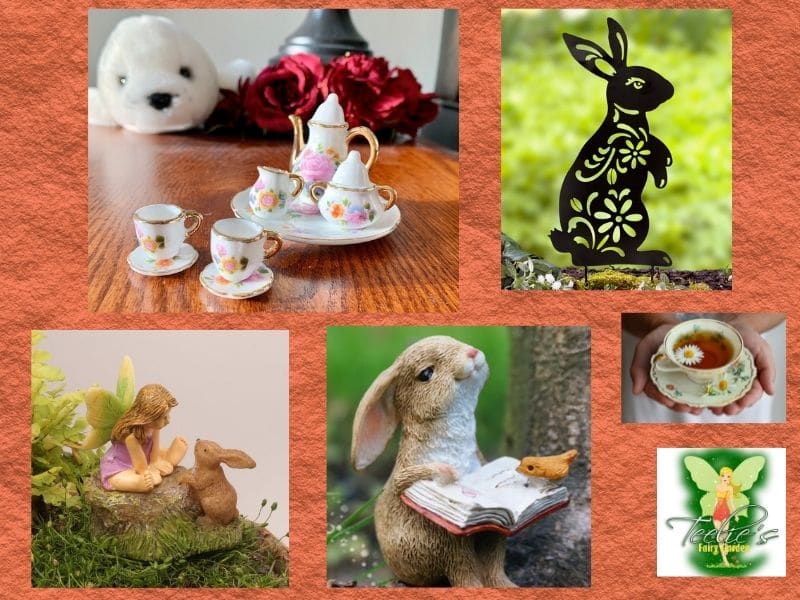 Magical Tea Set
For a bunny tea fairy garden, you're also going to require a tea set. There are so many adorable miniature sets for you to choose from including this eight-piece tea set with a floral print that we found on Etsy.
Magical Bunny Garden Décor
You're going to want to decorate for your bunny tea. You might choose some décor with rabbits on it. One option is garden stakes. Pictured above is one with an adorable bunny on it. There are many choices on The Lakeside Collection.
Enchanted Friendships
You don't just have to invite rabbits to your tea party. You might want to invite some fairies to join you. We met Mr. Bunny and his fairy friend. He said that she's delightful and that he'd enjoy having her and her friends join the tea party. The fairies love sweets. The bunnies are more partial to treats that include carrots, lettuce, and apples. Meet Mr. Bunny and his fairy friend on Etsy.
Incredible Stories
You might want to read stories like Peter Rabbit at your magical bunny tea party. One of our rabbit friends and his buddy bird are all set to read you a magical tale. Learn more on Etsy.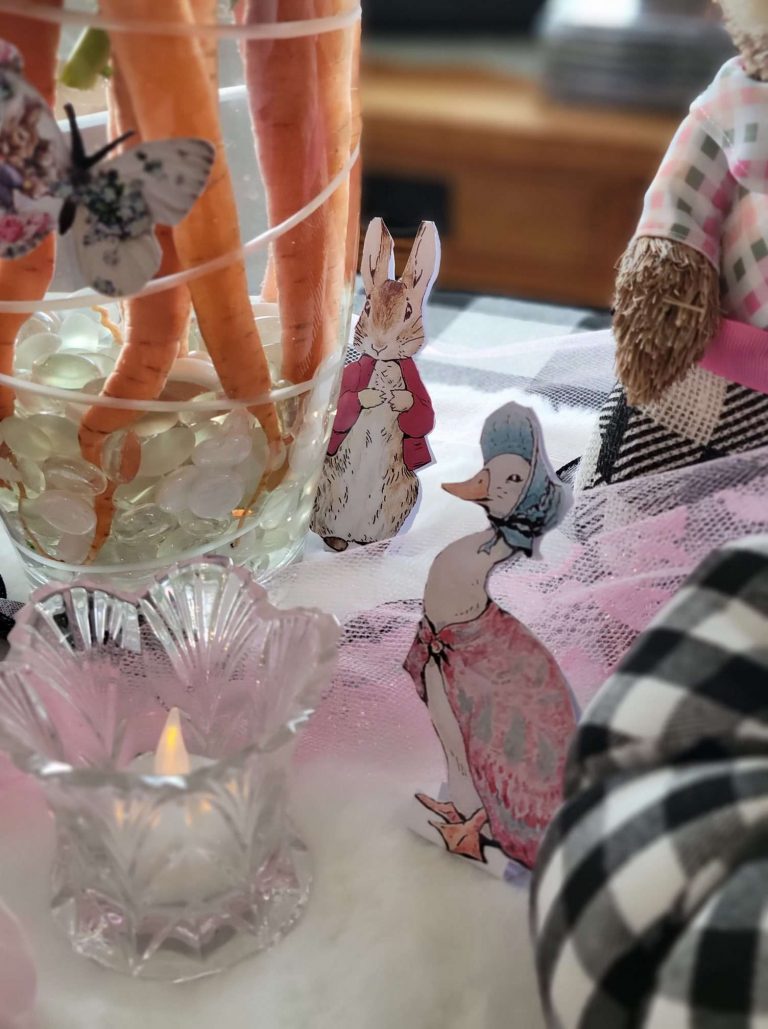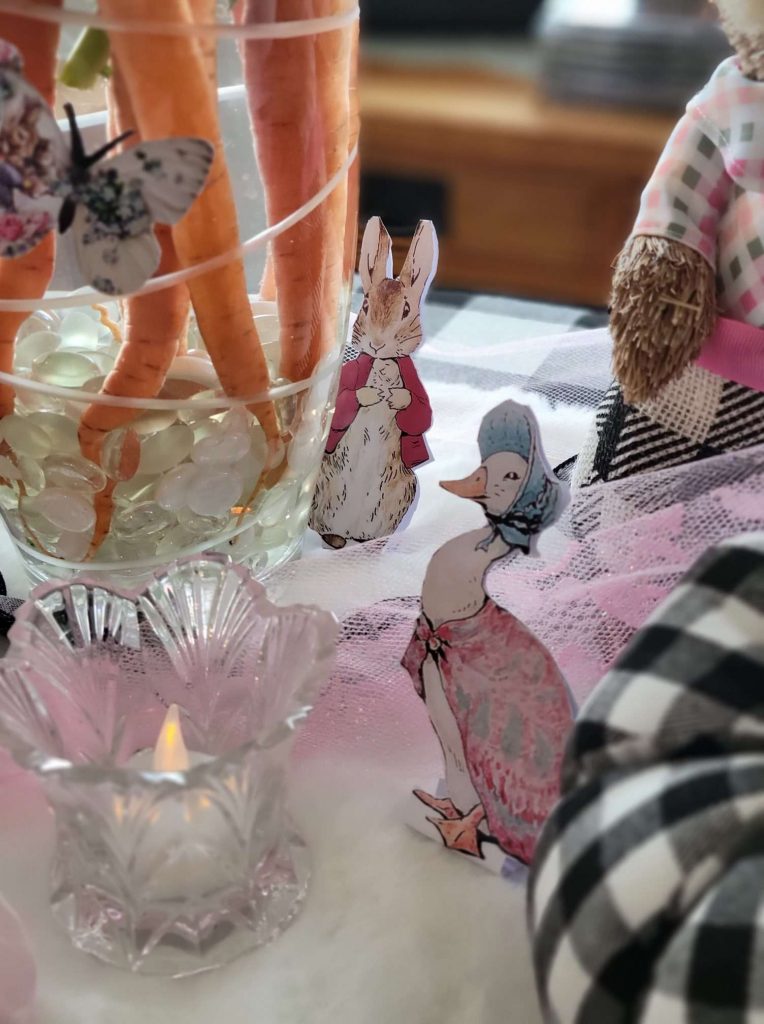 Thank you for visiting us for this week's edition of the Teelie's Fairy Garden blog post. We hope that you've enjoyed thinking of a bunny-themed fairy garden as much as we have. Please come back to visit us again soon for more magical ideas.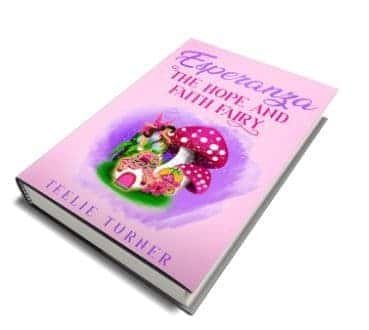 Discover Teelie Turner's complete collection of magical books here.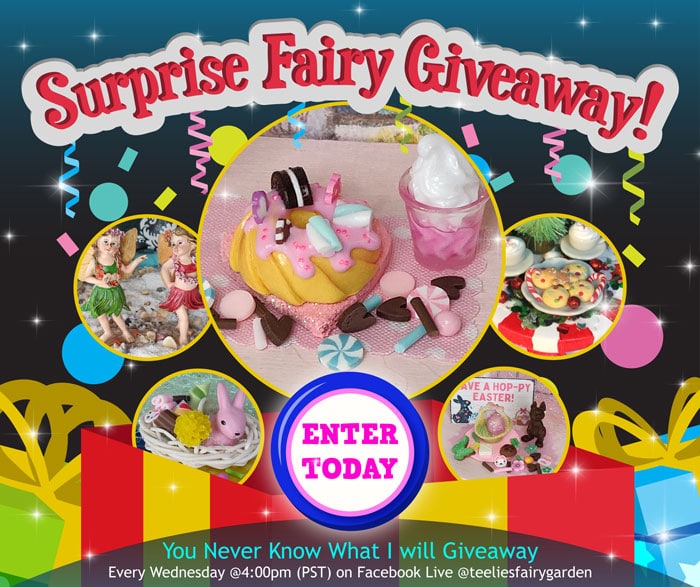 Every Wednesday, Teelie Turner will be giving away something special in a magical surprise giveaway. You'll never know what it might be and that is part of the magic that goes along with this. Sign up now for your chance to win. (USA residents only)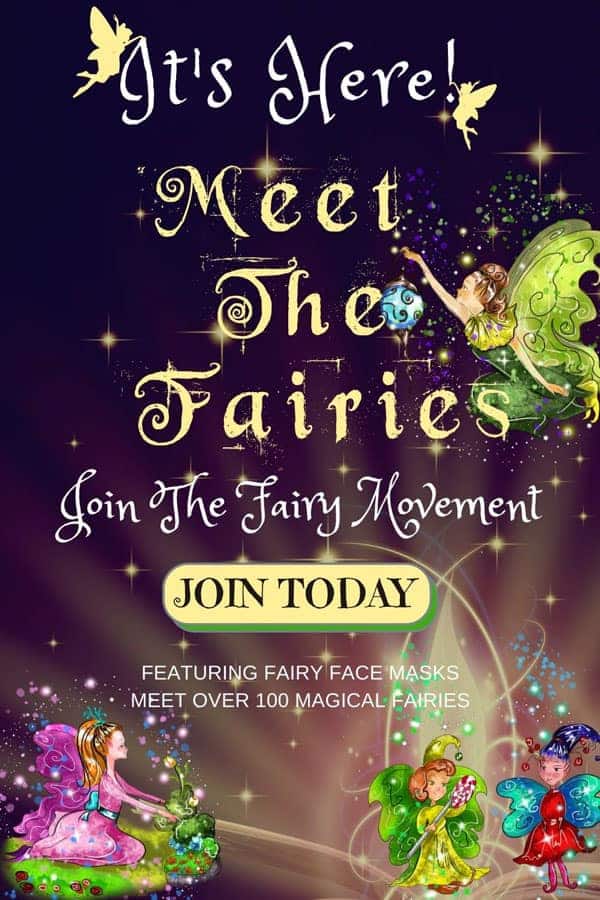 Sign up to get a copy of the Meet the Fairies catalog/book. It's an enchanted opportunity to get better acquainted with over a hundred incredible fairies.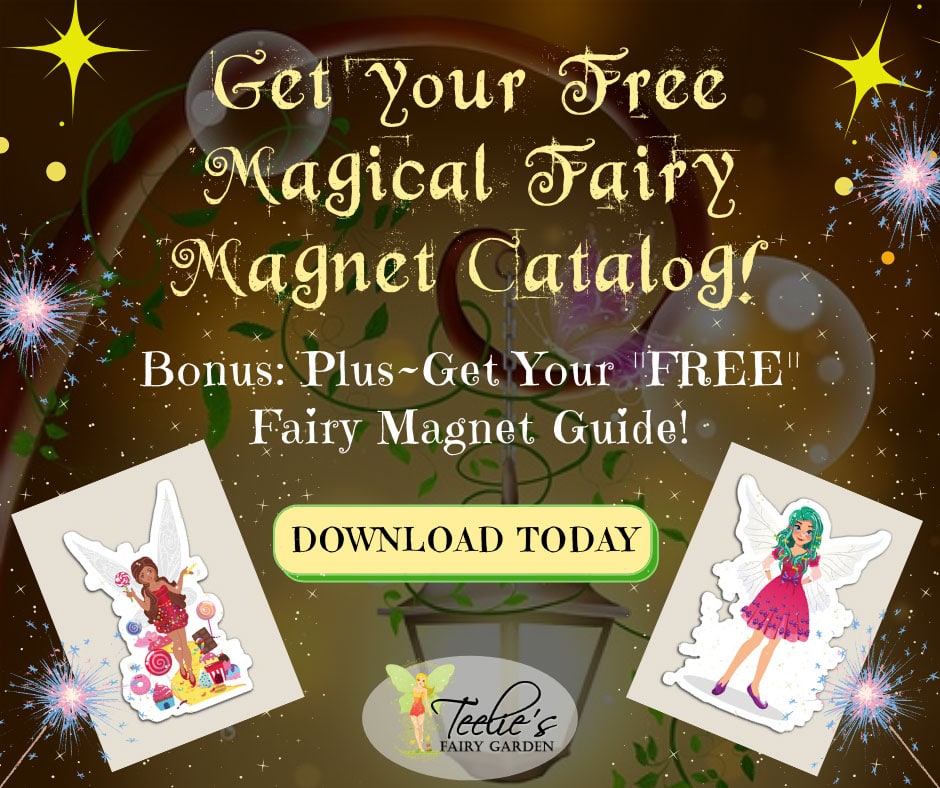 Several magical fairy catalogs and guides are available as a free download. Learn more about them here.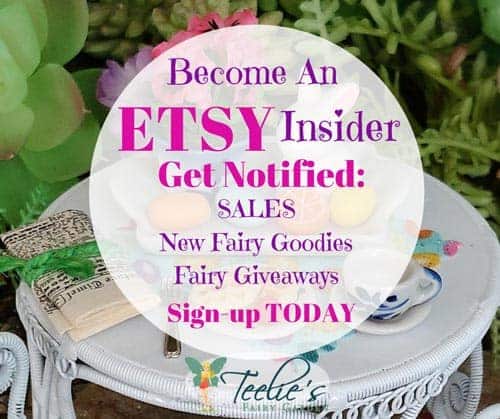 You can also sign up to be an Etsy insider and get notified by e-mail about fairy giveaways, goodies, and sales. Sign up here. 
Just a disclaimer – We have partnered with these companies because we use their products and/or proudly trust and endorse them – so we do receive a commission if you make a purchase or sign up for services. Often, we are able to negotiate special discounts and/or bonuses, which we will pass on to you via our links. We often get short notice on sale items available for 24-48 hours as we will pass these savings onto you.