Welcome back to Teelie's Fairy Garden. Have you been doing any fairy gardening lately? Or perhaps you've been harvesting your vegetables from a larger garden? Gardens can come in all shapes and sizes and that is what makes them so magical. Our friend Jonathan the Fairy Farmer asked us to remind everyone about his magical instant fairy garden and the beautiful storybook about him. Learn about both of these magical projects and find some Jonathan the Fairy Farmer freebies for your enjoyment on his webpage.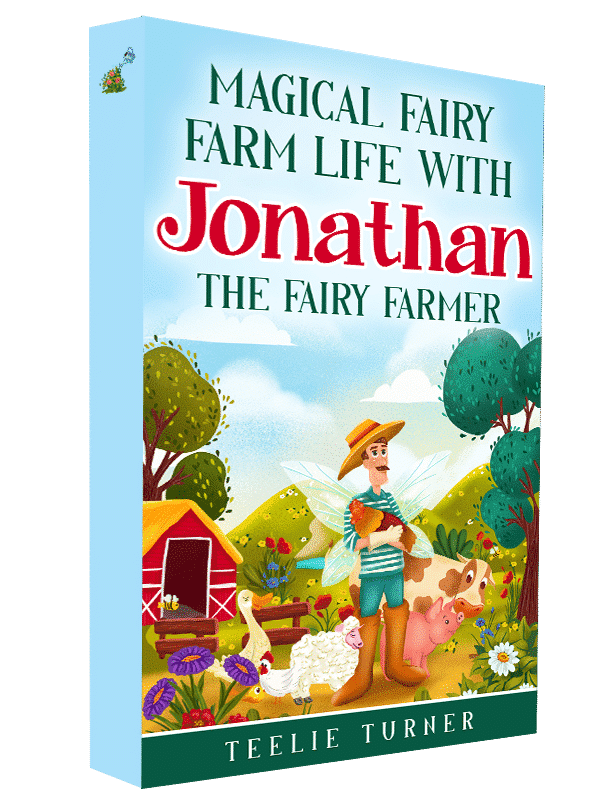 We have provided other instant fairy gardening ideas featuring farm life in this magical video. You'll likely notice that a few of the animals below are the same ones. It is because we love them so much that we wanted to share them with you again.
Another adorable idea for featuring your favorite farm animals is to place one or two miniatures in a plant pot along with your flowers or herbs. This way you can have your garden on an end table or a windowsill, and enjoy the magic, without needing to have a large space to put it.  You could even change the miniatures for each season if you like.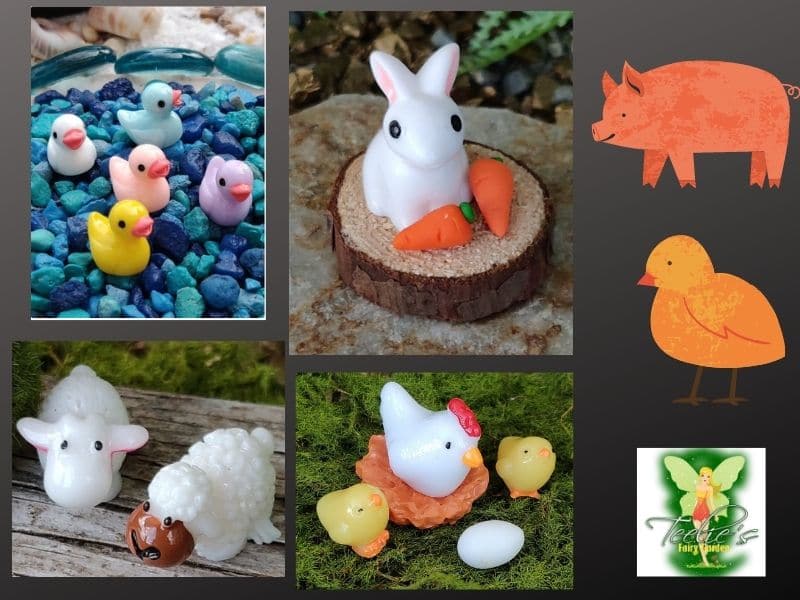 Adorable Ducks
We think that these little pastel ducks are absolutely the cutest. A choice of pink, blue, lavender and yellow are available. Consider getting a duck or two for your magical fairy garden. You'll only feel happiness when you see how adorable they are. Find them on Etsy.
Sweet Bunnies
Bunnies are another adorable animal. This little white rabbit is enjoying a delicious carrot. The fairies love spending time with their bunny friends. This rabbit would be a wonderful visitor to your fairy garden. Learn more on Etsy.
Welcoming Sheep
These miniature sheep are excited to make their home in your fairy garden. They love how helpful they can be too. Their woolly coats help to make warm clothing for their fairy friends. Meet them on Etsy.
Family of Chickens
This adorable family of chickens is ready to greet you. They'd love to take up residence in your fairy garden. They even have their own nest to bring with them. Find them on Etsy.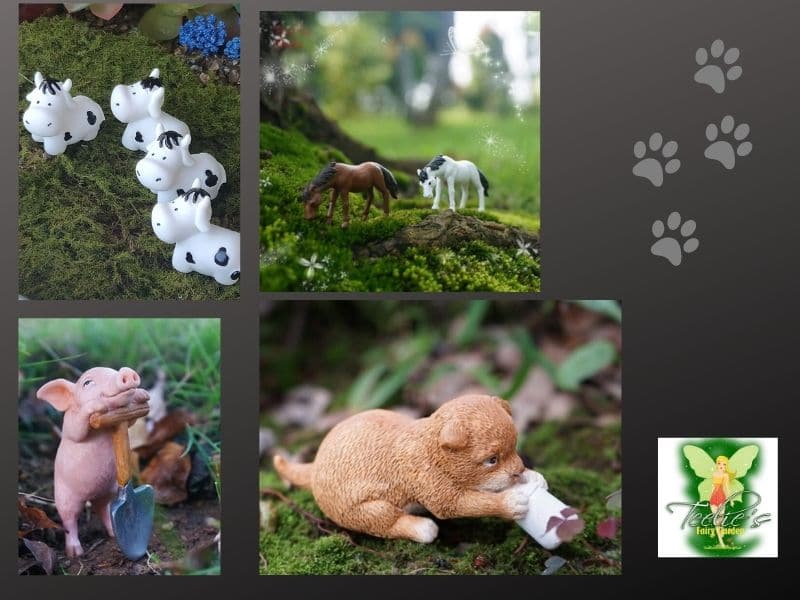 Darling Cows
We met some adorable Holstein cattle who are looking forward to making your acquaintance. If you listen carefully and have a little bit of fairy dust to help you out, you might even hear them talking, or be able to translate their sweet moos. Details are available on Etsy.
Enchanted Horses
You need to meet these enchanted horses. They come as a pair because having a friend is always better. They are looking forward to galloping through your fairy garden and spending time with you and any other animals that you might have. They're available on Etsy.
Productive Pig
This adorable pig is very productive. It loves working in the garden and is thinking about all the delicious vegetables and beautiful flowers that it might be able to plant. Find it on Etsy.
Thirsty Puppy
The final magical farm animal that we're going to introduce you to today is an adorable puppy. It is young and enjoys milk. You'll find it drinking out of a bottle. It also loves to chase its tail and play fetch. Meet it on Etsy.
Thank you for coming to visit Teelie's Fairy Garden. We have lots of exciting plans to share with you as summer ends and autumn begins. There will be multiple new book releases, and instant fairy gardens coming, as well as several live presentations each week. Continue to visit our blogs, websites, and social media to keep up to date on all the magic.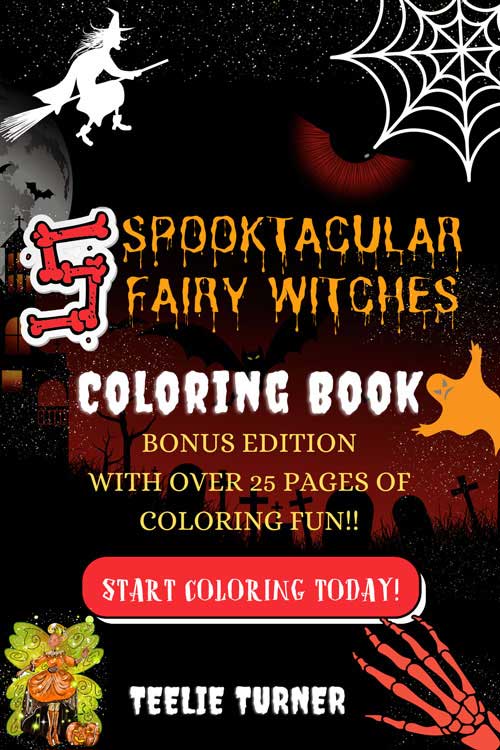 Discover Teelie Turner's complete collection of magical books here.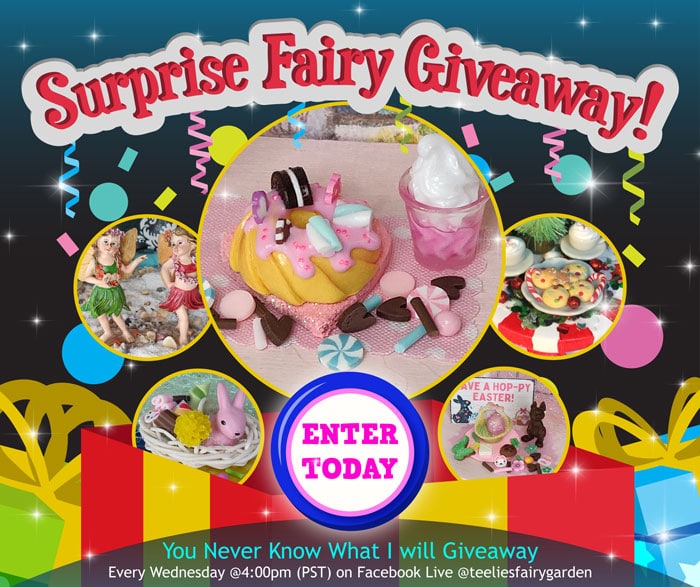 Every Wednesday, Teelie Turner will be giving away something special in a magical surprise giveaway. You'll never know what it might be and that is part of the magic that goes along with this. Sign up now for your chance to win. (USA residents only)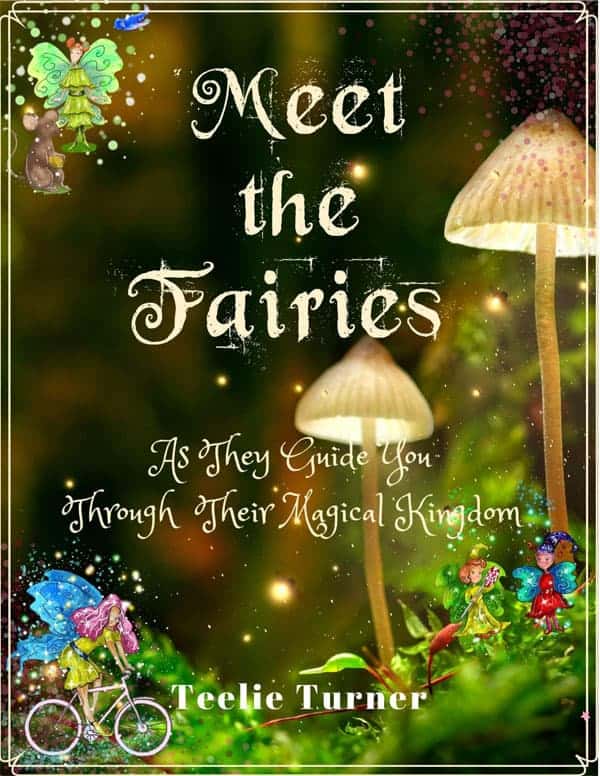 Sign up to get a copy of the Meet the Fairies catalog/book. It's an enchanted opportunity to get better acquainted with over a hundred incredible fairies.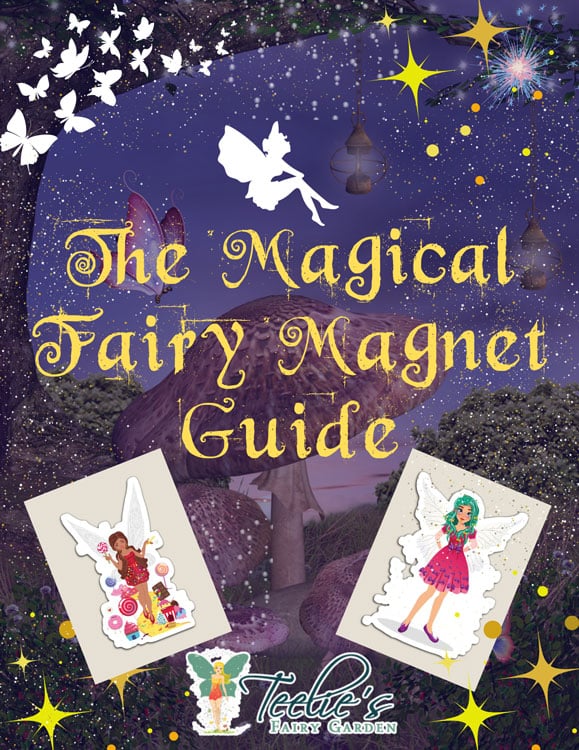 Several magical fairy catalogs and guides are available as a free download. Learn more about them here.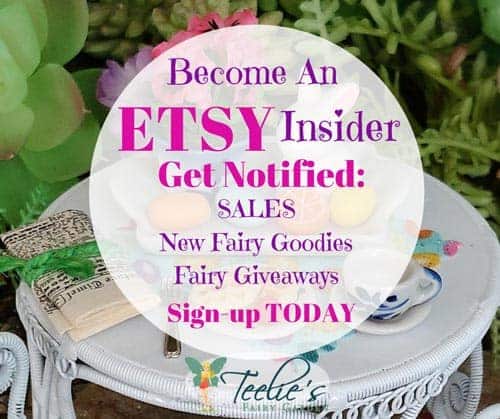 You can also sign up to be an Etsy insider and get notified by e-mail about fairy giveaways, goodies, and sales. Sign up here. 
Just a disclaimer – We have partnered with these companies because we use their products and/or proudly trust and endorse them – so we do receive a commission if you make a purchase or sign up for services. Often, we are able to negotiate special discounts and/or bonuses, which we will pass on to you via our links. We often get short notice on sale items available for 24-48 hours as we will pass these savings onto you.