Welcome back to Teelie's Fairy Garden. This week we're going to take a stroll through Teelie's Fairy Garden Etsy shop. On our adventure, you can discover some magical miniatures for Valentine's Day, or as the fairies prefer to call it Fairy Heart Day.
We also have a magical video for you to enjoy about Valentine's Fairy Gardens.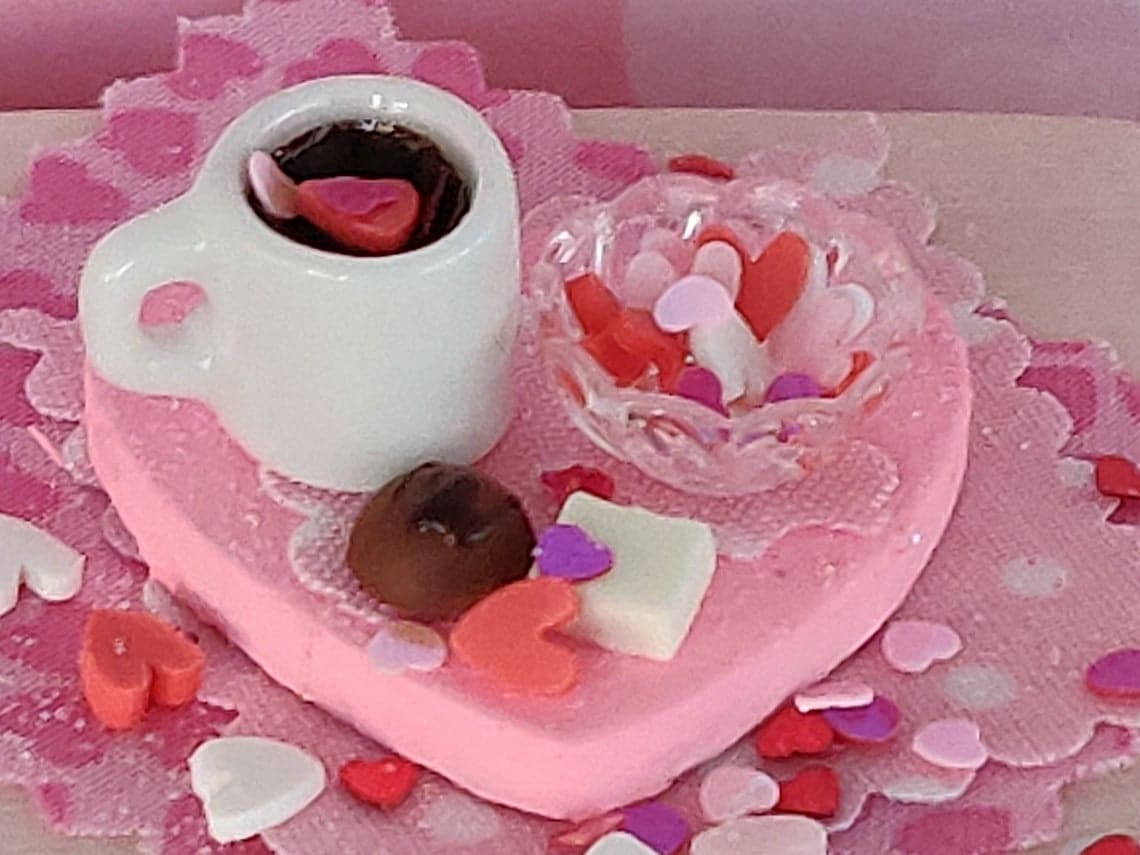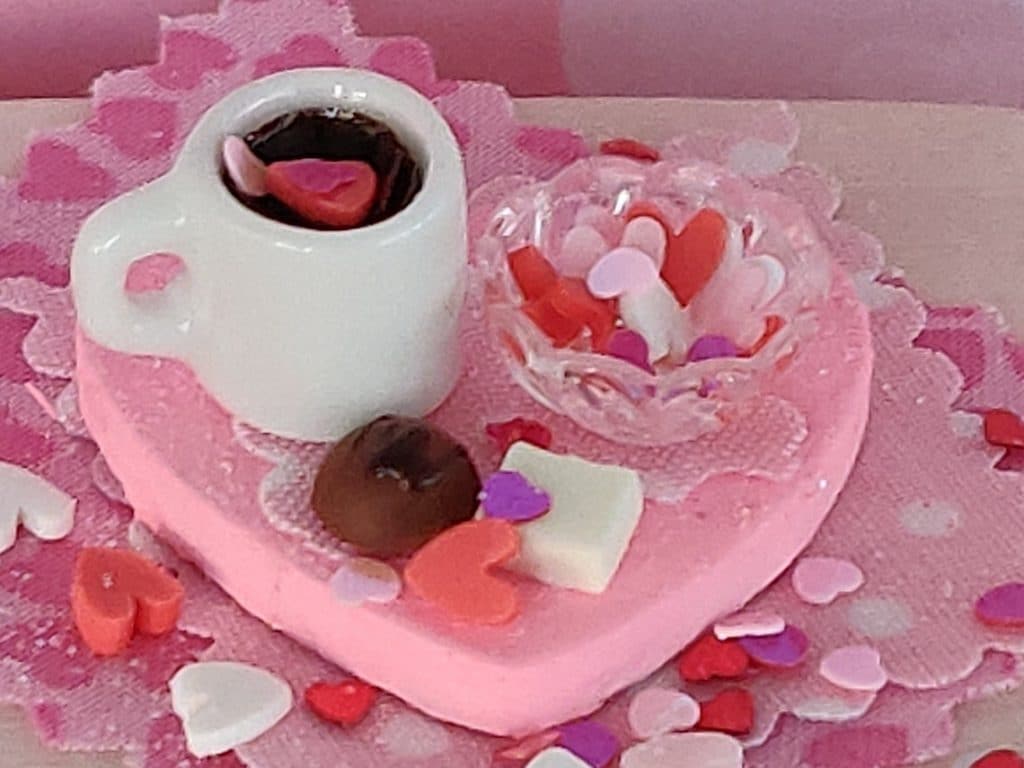 Sweet Valentine's Day Heart Coffee and Bowl Of Heart Candy, Miniature, Dollhouse, Valentin's Day, Red, Pink, Chocolate, Valentine Candy
Sweet Coffee and Candy
The first delightful treat that we want to share with you is a cup of magical fairy coffee. The fairies always put lots of sweetener in their beverages. You'll also find a delicious bowl of heart candies. Learn more here.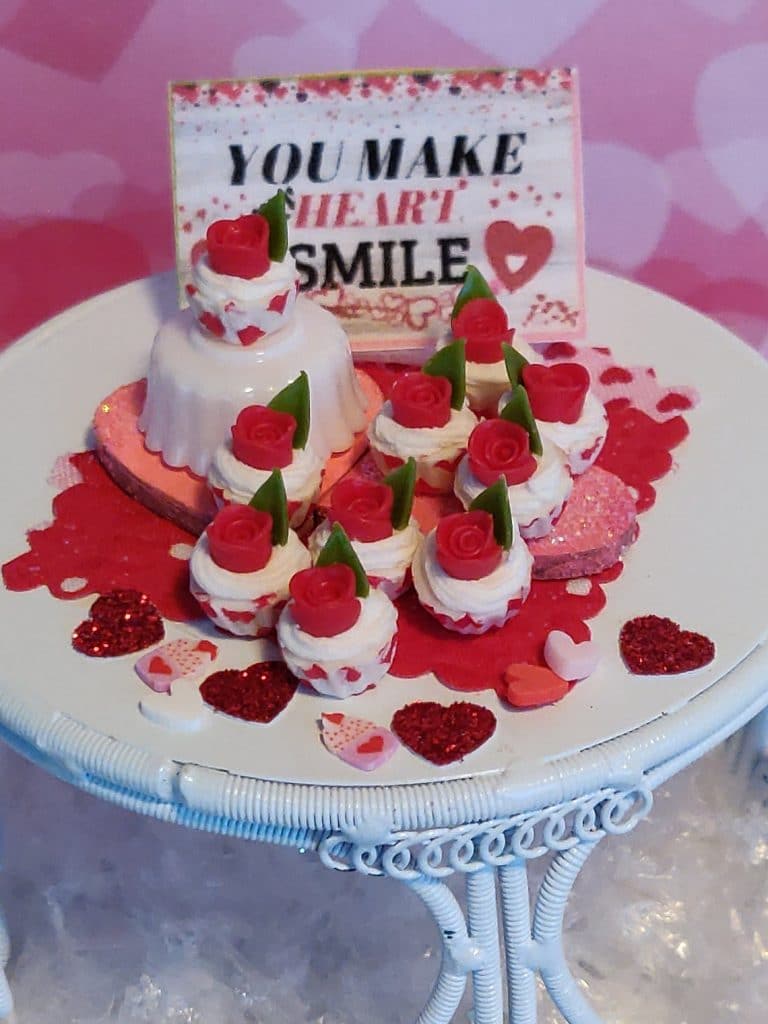 Amazing Red Rose Valentine Cupcakes, Miniature, Rose Cupcake, Dollhouse Decoration, Magical, Fairy Garden, Fairy Food, Miniature Food
Magical Rose Topped Cupcakes
Do you love cupcakes as much as the fairies do? We hope so because we have some incredible miniature cupcakes to share with you. Each one has been decorated beautifully with a rose. Find out more here.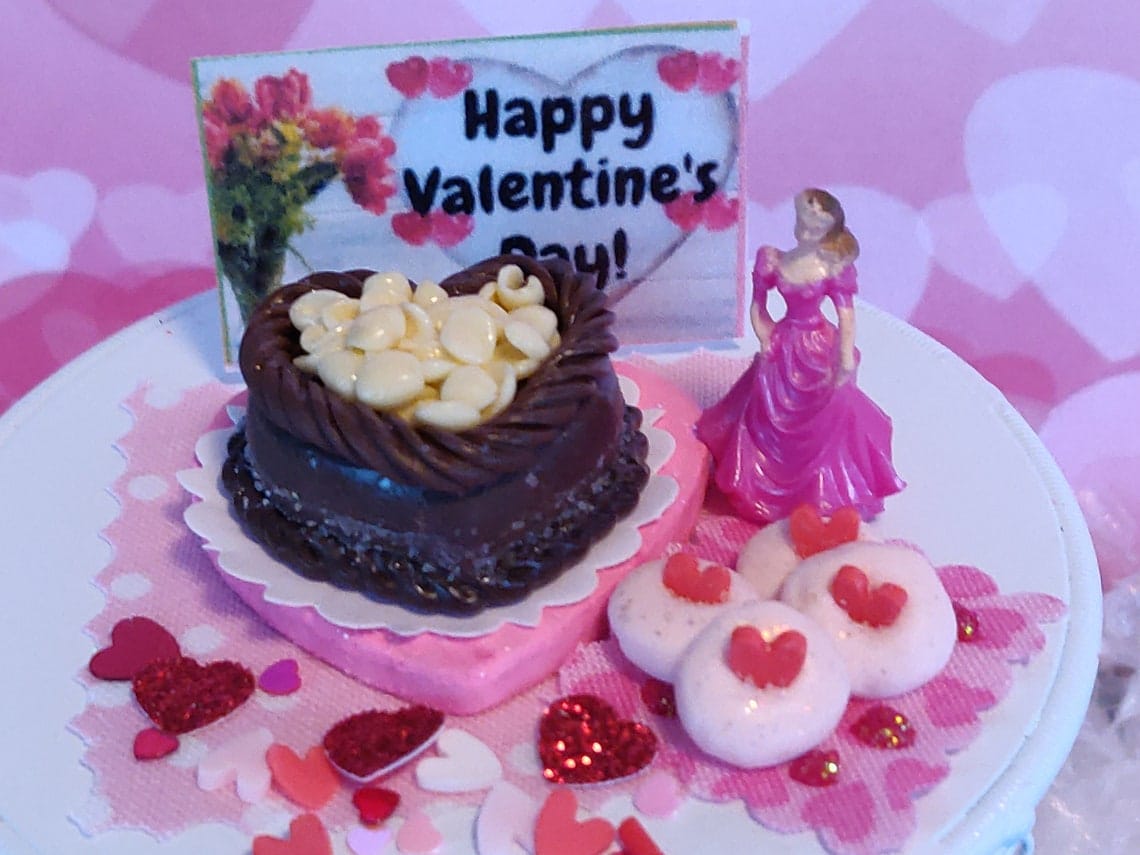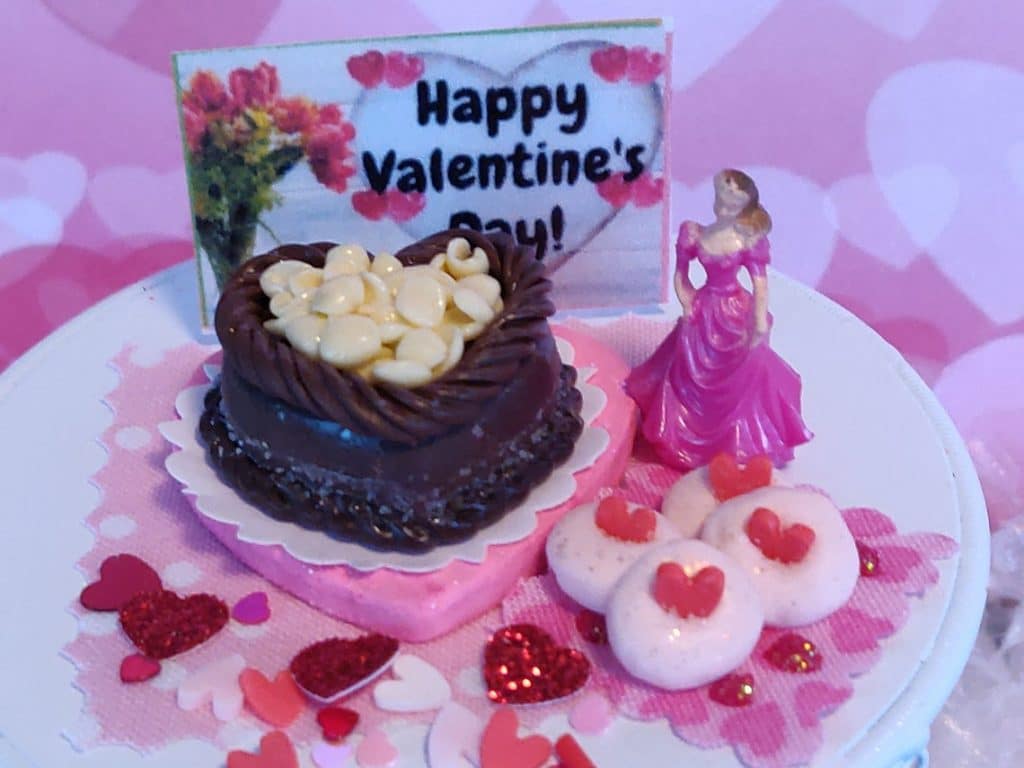 Amazing Chocolate Heart Cake With Pink Doll, Valentine's Day Sign, Valentine's Candy, Miniature, Dollhouse, Magical, Fairy Garden
Delightful Heart Shaped Cakes
The fairies also have a collection of delicious-looking cakes. This one is shaped like a heart and is chocolate flavored. Some more chocolate decorations have been added to the top. Find this delightful treat here.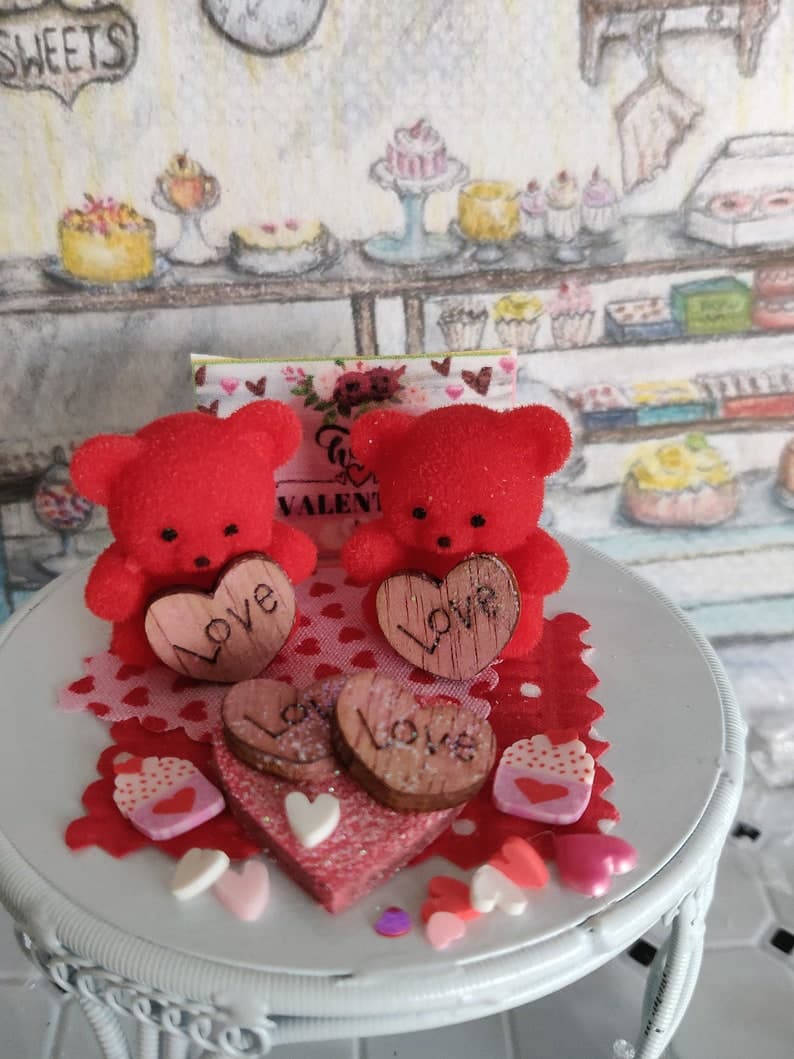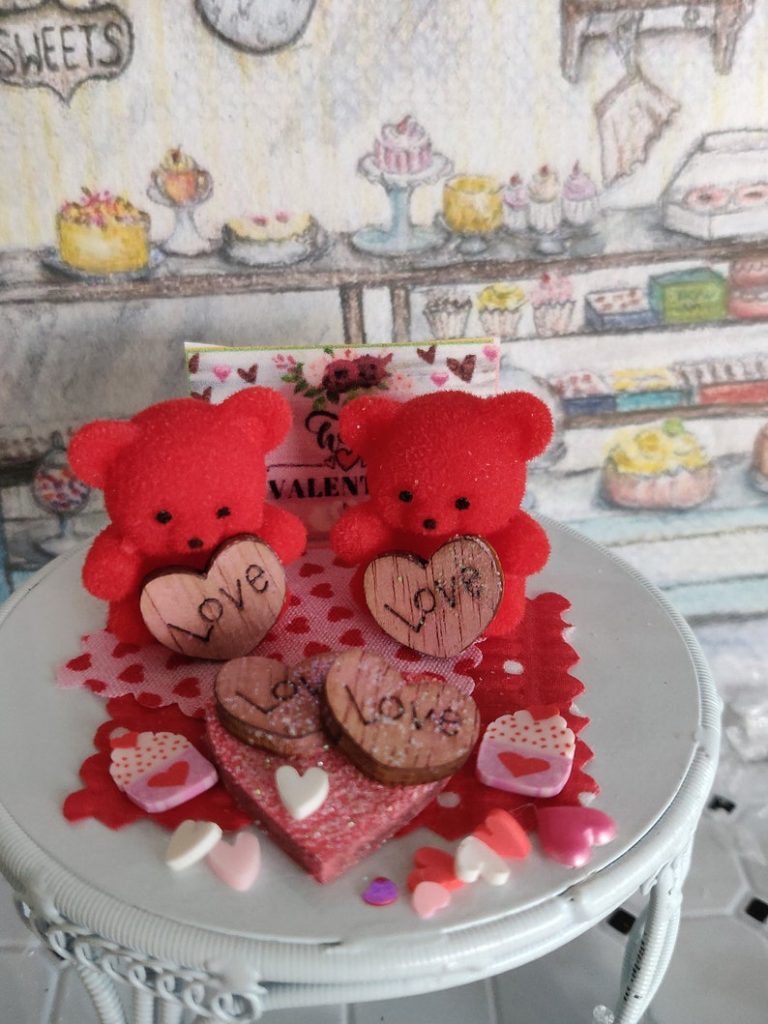 Amazing Red Teddy Bear With Love Wood Heart, Fairy Garden Decorations, Miniature, Dollhouse, Cute, Red Teddy Bear, Heart Candies, Heart
Loveable Teddy Bears
These loveable red teddy bears have incredible wooden hearts in their hands with the word love carved into them. These little bears would make incredible gifts for Fairy Heart Day. Find them here.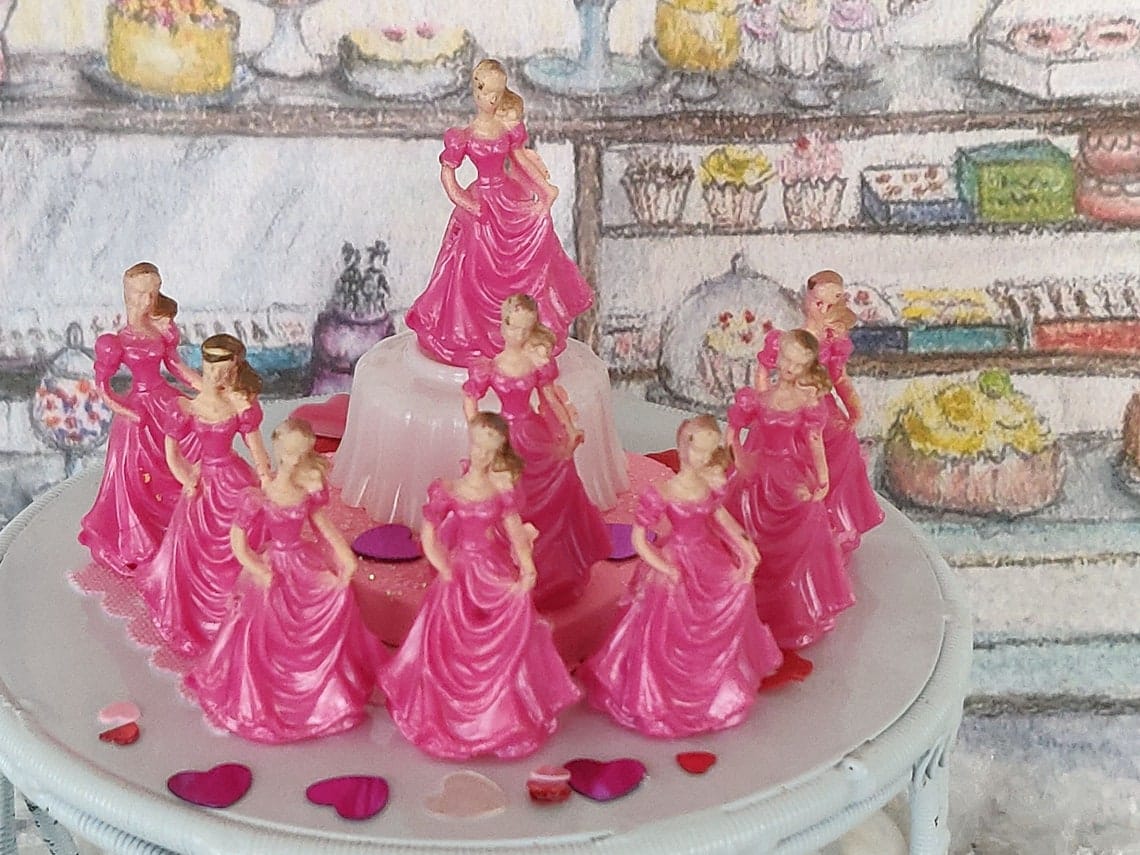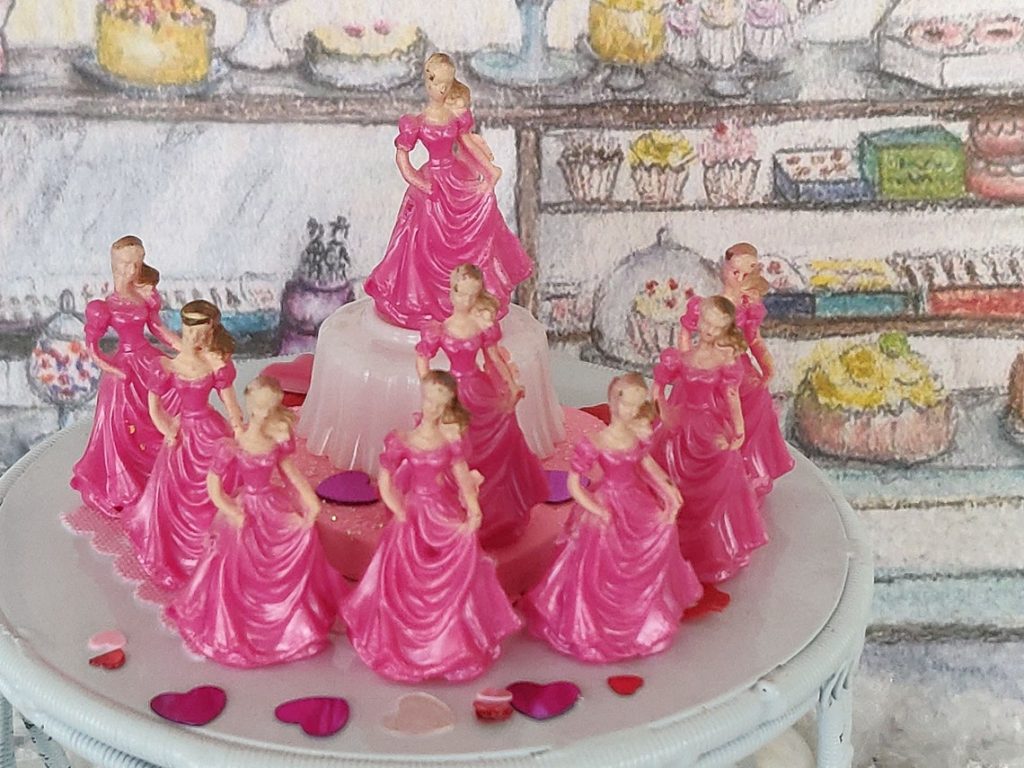 Elegant Mini Pink Dolls, Fairy Garden Pink Dolls, Dollhouse Decor, Classic Pink Dress Dolls, Centerpiece Decoration, Mini Dolls, Pink
Miniature Pink Doll Décor
If you love dolls, these miniature pink dolls in their elegant dresses might be perfect for you. The fairies think they're beautiful. They make wonderful centerpieces. Find out more about them here.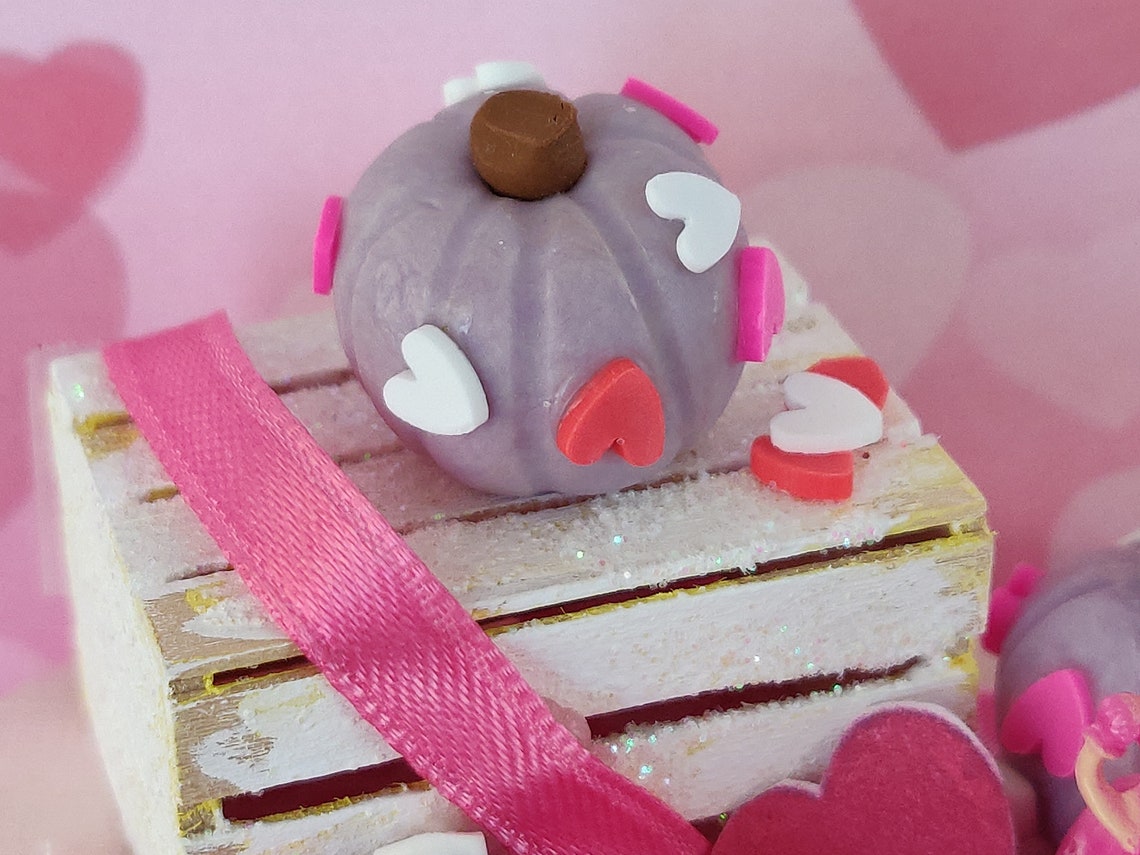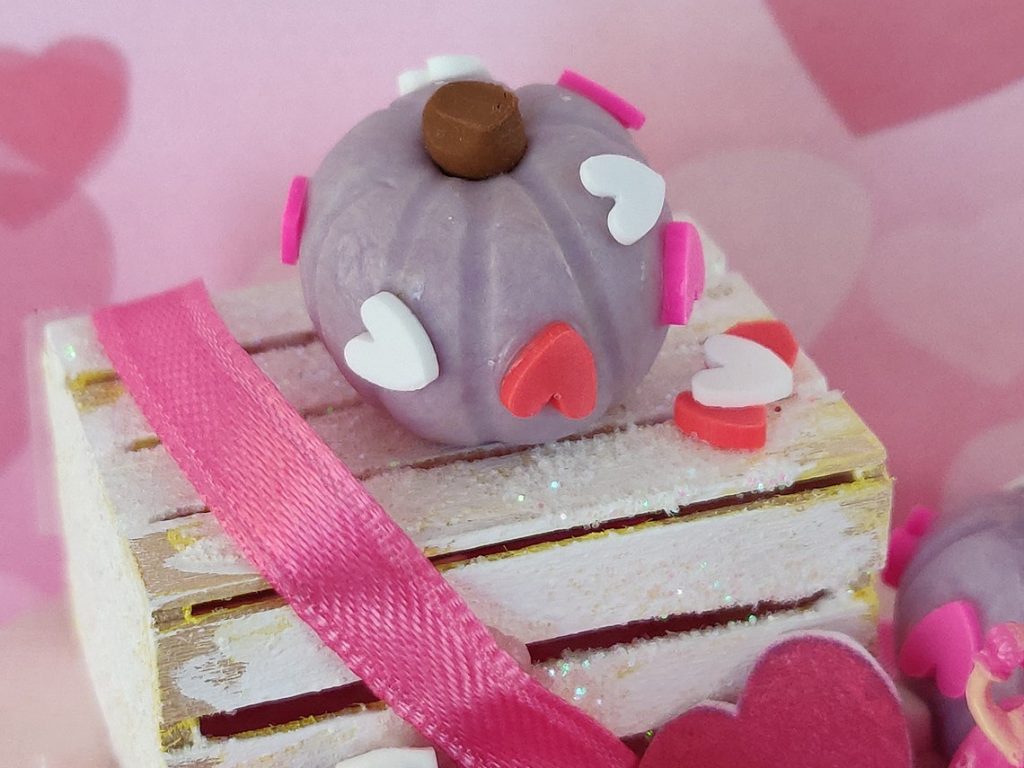 Lavender Pumpkins With Valentine Hearts, Pink Cookies with a Pink Cupcake, Pink Doll, Red Hearts, Pink Hearts, Fabric Hear Table-Topper
Enchanted Purple Pumpkins
Pumpkins are not just for Halloween. They can be enjoyed throughout the year especially when you live in Fairy Land and there are magical varieties. We love these lavender pumpkins with adorable hearts on them. Learn more here.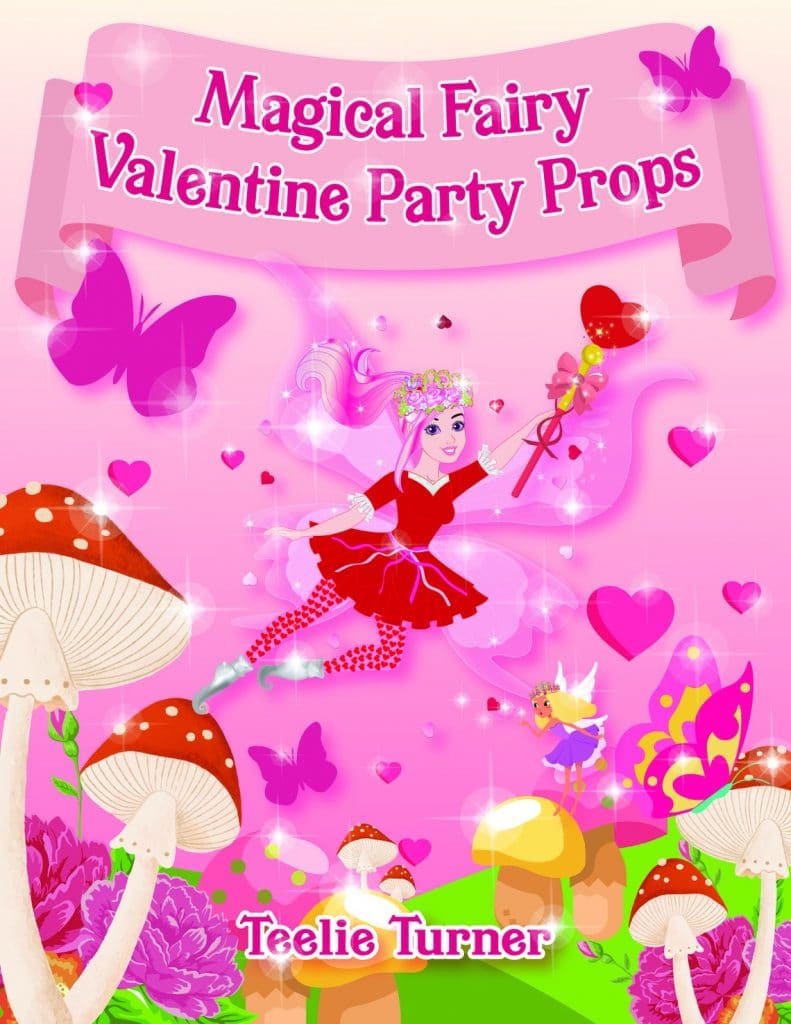 Digital Downloadable Fairy Valentine Party Props, Heart Day, Party AT Home, Valentine Party, Fairy Party, Fun Party, Fairy Wigs, Cute
Magical Valentine's Day Party Props
Celebrate the magic of Valentine's Day / Fairy Heart Day with some incredible digital downloads. These unique party props from Teelie's Fairy Garden will help you to create an enchanted event whether it is small or large. Learn more here.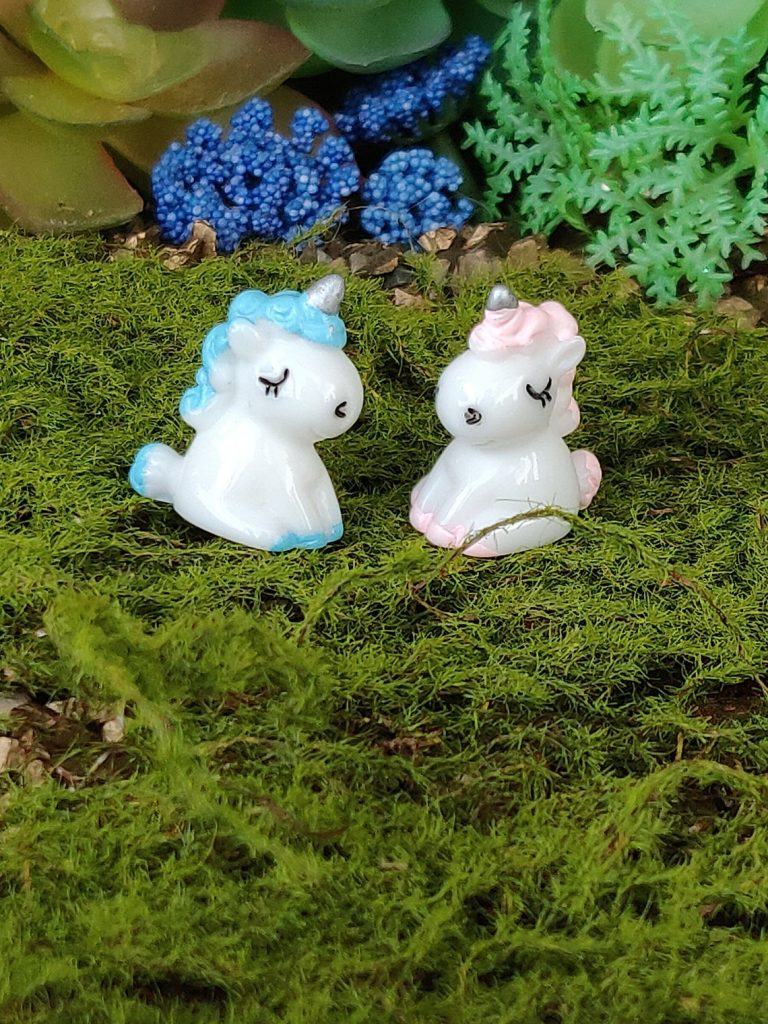 Sweet Pink And Blue Tiny Unicorns, Miniature, Dollhouse, Fairy Garden, Unicorn Love, Pink Unicorn, Blue Unicorn, Cute Unicorns, fairy
Sweet Unicorns
These adorable unicorns will be perfect for your Fairy Heart Day celebrations. Unicorns are wonderful friends for the fairies. There is even a pink unicorn, and it is excited to be one of the magical Valentine's Day colors. Meet the unicorns here.
Thank you for visiting Teelie's Fairy Garden. We're glad that you joined us for today's magical stroll. Please come back and see us again soon. There is so much to discover in Fairy Land.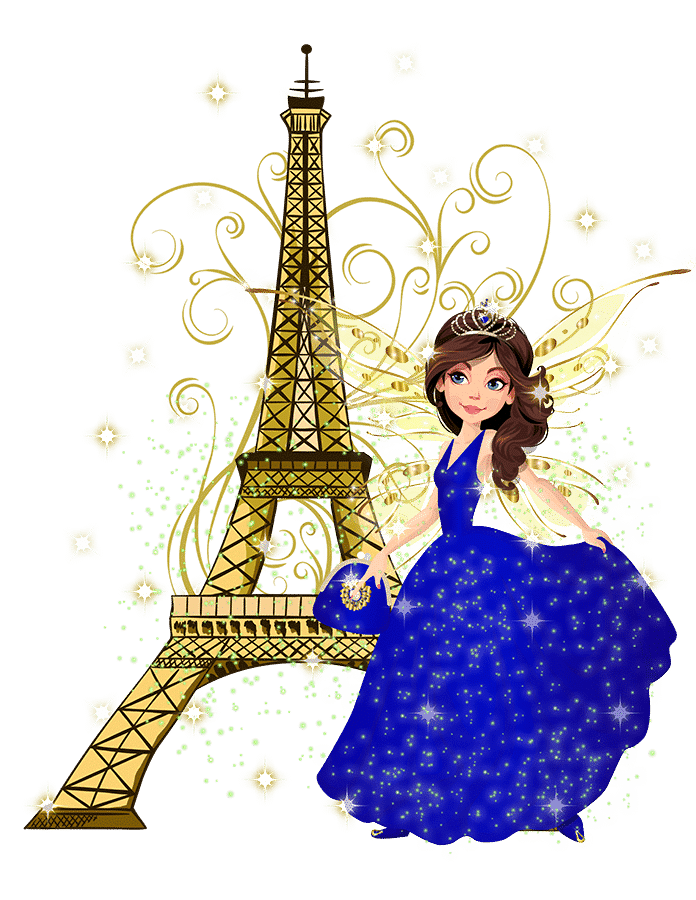 Meet Gigi the Chic Fairy. She's this week's Fairy of the week. Learn more about her on her website.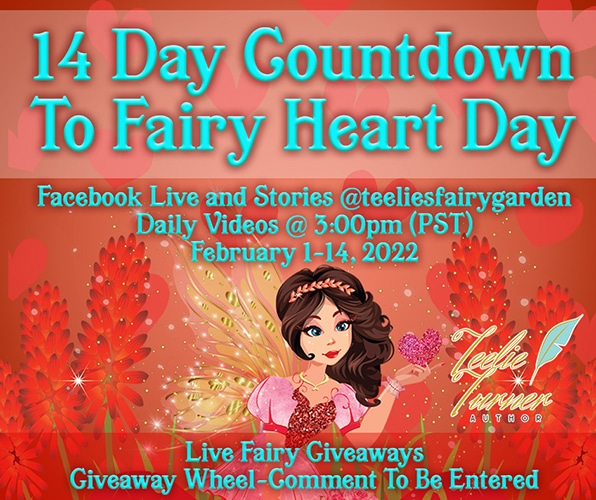 We have so much planned for Fairy Heart Day including daily giveaways and videos. Learn more here.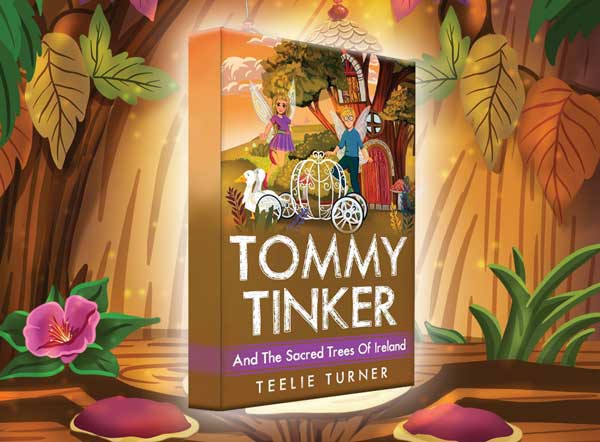 Discover Teelie Turner's complete collection of magical books here.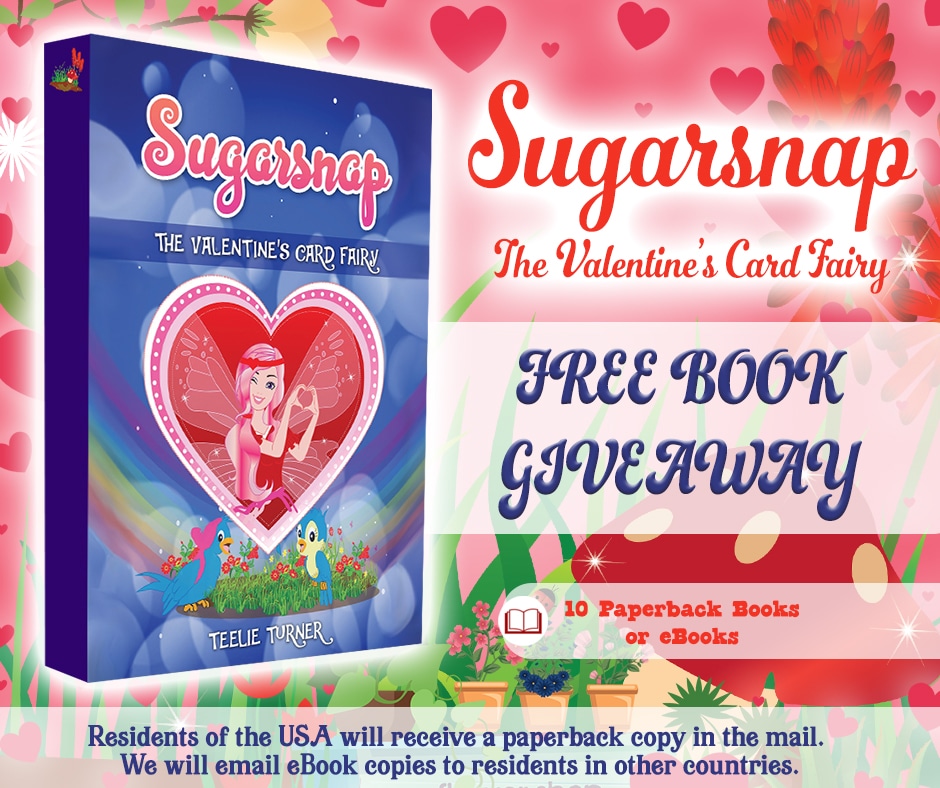 Sign up for your chance to win a paperback or eBook copy of Sugarsnap the Valentine Card Fairy by Teelie Turner.
Learn more about Sugarsnap in her book trailer.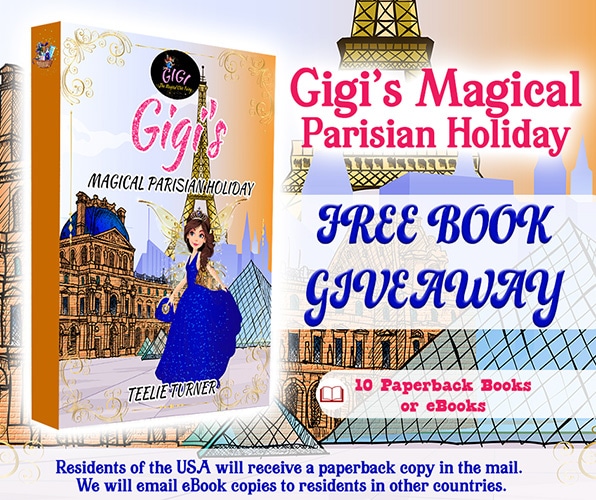 Sign up for your chance to win a paperback or eBook copy of Gigi's Magical Parisian Holiday (Gigi the Chic Fairy book #3)  by Teelie Turner.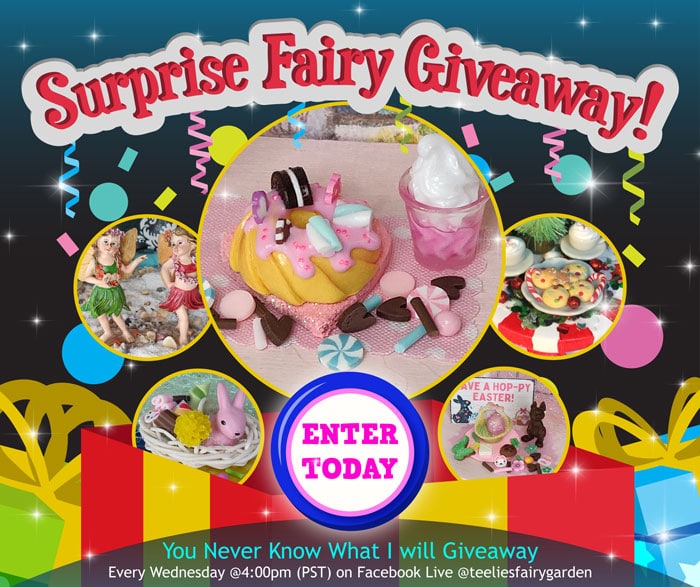 Every Wednesday, Teelie Turner will be giving away something special in a magical surprise giveaway. You'll never know what it might be and that is part of the magic that goes along with this. Sign up now for your chance to win.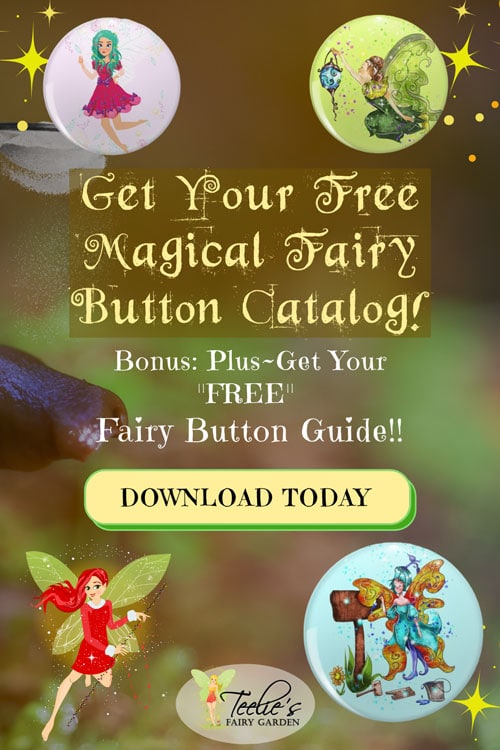 Several magical fairy catalogs and guides are available as a free download. Learn more about them here.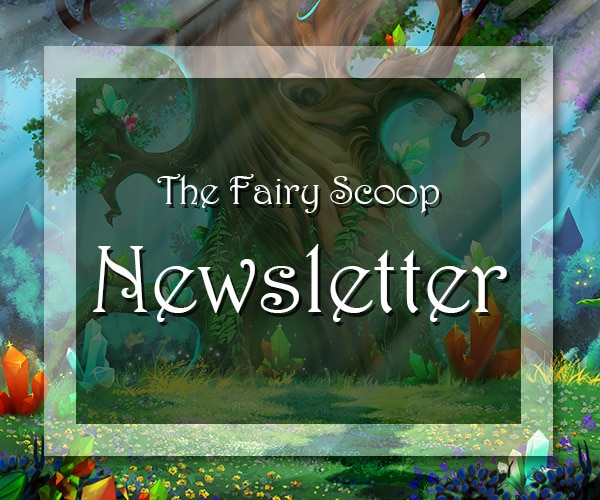 Sign up for The Fairy Scoop Newsletter here. 
Just a disclaimer – We have partnered with these companies because we use their products and/or proudly trust and endorse them – so we do receive a commission if you make a purchase or sign up for services. Often, we are able to negotiate special discounts and/or bonuses, which we will pass on to you via our links. We often get short notice on sale items available for 24-48 hours as we will pass these savings onto you.