It's time for some magic and this week in Teelie's Fairy Garden, we've got lots. We're going to be looking at some enchanted fairy houses. We hope you'll interact with us and let us know your favorites.
We also love revisiting past blogs and watching the beautiful videos that have been created to go with them. We chose this one to share with you today.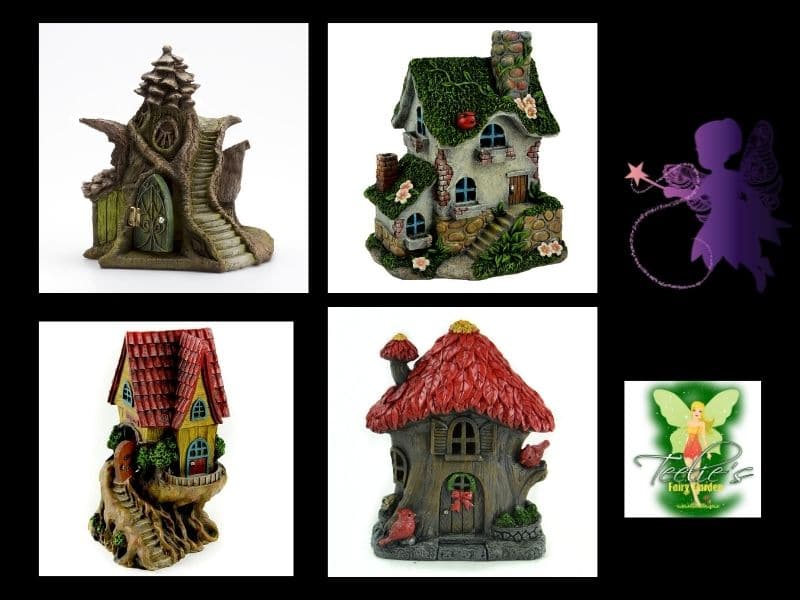 Magical Manor Cottage
The first fairy house that we found is known as Merlin's Manor. It is a very unique-looking fairy home. It has lots of stairs, a roof that resembles a pinecone, and a very detailed fairy door. Learn more by visiting Etsy.
Enchanted Ladybug Cottage
This enchanted cottage would look beautiful in your fairy garden. It has lots of greenery including the roof. There are flower accents and even some friendly ladybug visitors. Learn more on Etsy.
Vibrant Treehouse Home
Visit this amazing yellow treehouse home. It has a stunning red roof and several stairs that lead to its magical fairy door. We also like the blue trim around the windows. Learn more about this vibrant fairy home on Etsy.
Magical Leafy Treehouse
This cute fairy home has some cardinals visiting the fairies. There is also a red and green wreath on the door. It looks nice for Valentine's Day. The house's roof is red leaves that have been glued together with fairy dust. Full details are available on Etsy.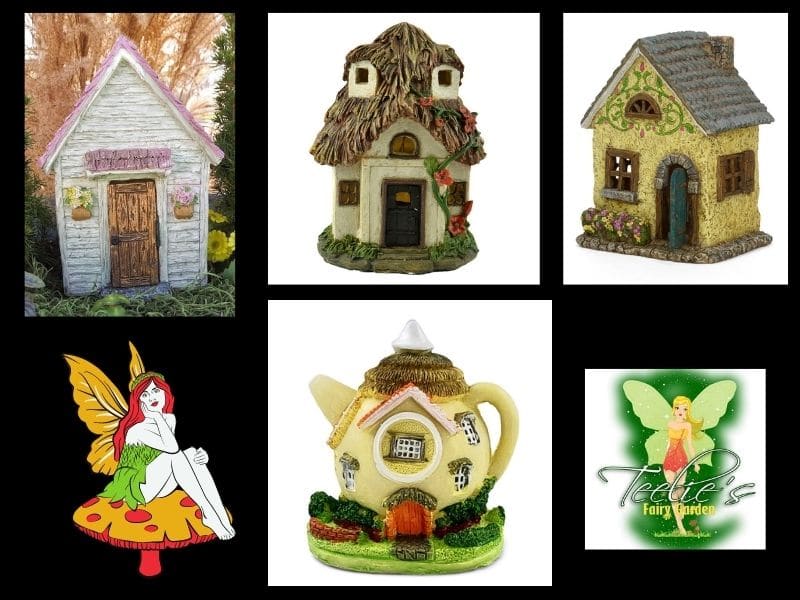 Fabled Blue Bell Corner Cottage
The bluebell corner cottage has had many enchanted tales told about it, but only the fairies know the truth about it. What we know is that it is a stunning fairy home. It looks a bit like a miniature garden shed. The fairies who live there like that it helps keep their whereabouts secret. Find this cute cottage on Etsy.
Quaint Fairy Cottage
This quaint fairy cottage has a magical solar light that you can see at night when it is dark out. This would be an adorable cottage for your fairy garden. We love the vines that are growing on the house. Find it on Etsy.
Fabulous Yellow Cottage
This fabulous yellow cottage is a miniature version of a beautiful tiny home. Yellow is a very inviting color. The vines and flowers also give it lots of character. The blue fairy door is already open inviting you in. Learn more on Etsy.
Intriguing Teapot Home
This intriguing teapot home is the last enchanted fairy home that we want to share with you today. Fairies love to have celebrations that include food and beverages. I'm sure they'll find it amazing to live inside in a home that resembles a teapot too. Find this home on Etsy.
Thank you again for visiting Teelie's Fairy Garden. We hope that you've enjoyed discovering these magical fairy houses. Please come back to see us again soon for more amazing adventures.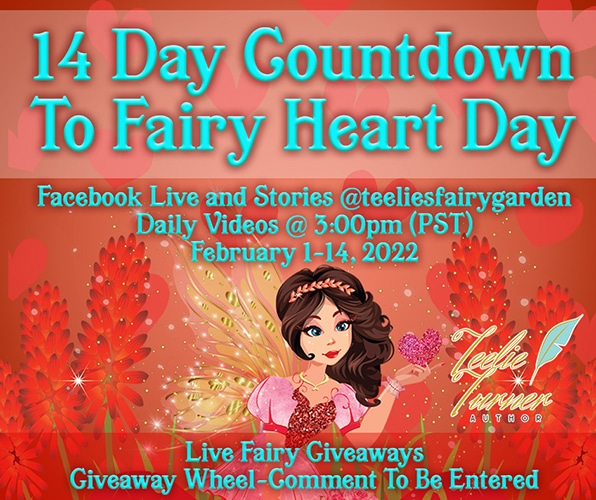 We have so much planned for Fairy Heart Day including daily giveaways and videos. Learn more here.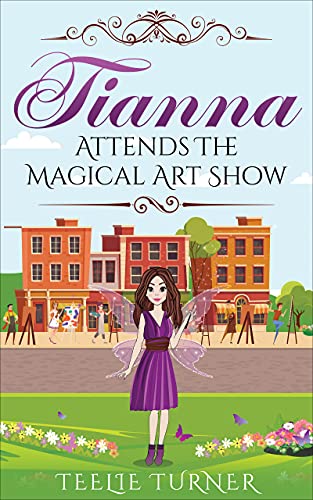 Discover Teelie Turner's complete collection of magical books here.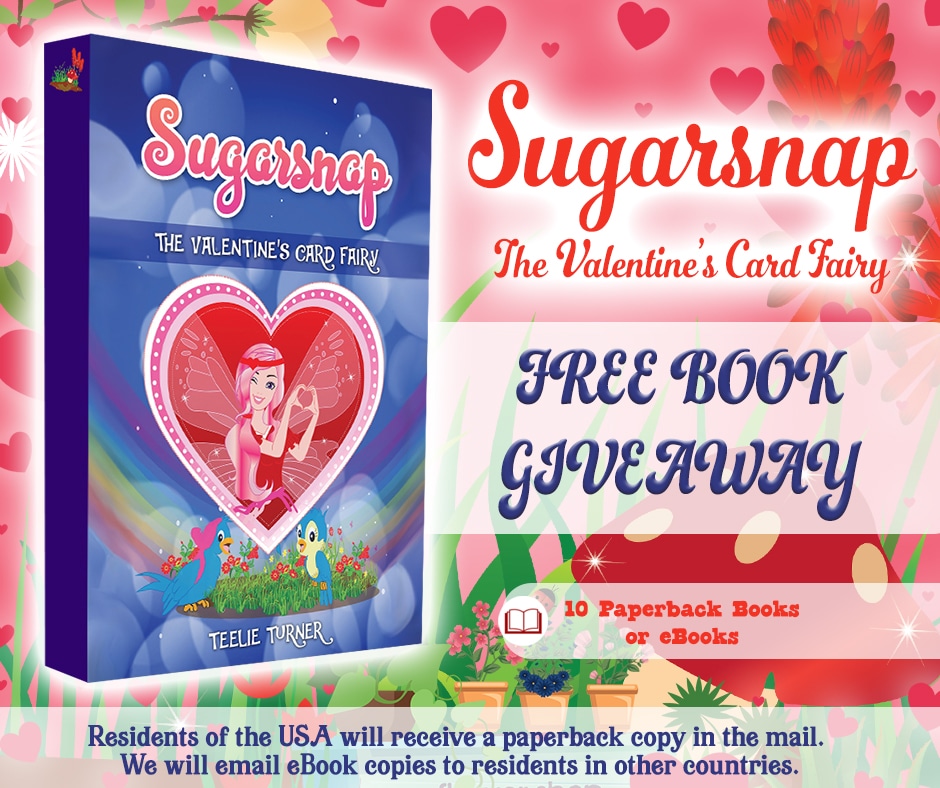 Sign up for your chance to win a paperback or eBook copy of Sugarsnap the Valentine Card Fairy by Teelie Turner.
Learn more about Sugarsnap in her book trailer. She is also this week's Fairy of the Week.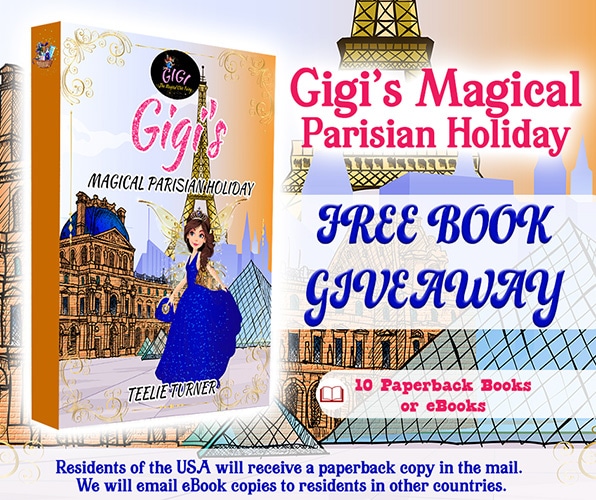 Sign up for your chance to win a paperback or eBook copy of Gigi's Magical Parisian Holiday (Gigi the Chic Fairy book #3)  by Teelie Turner.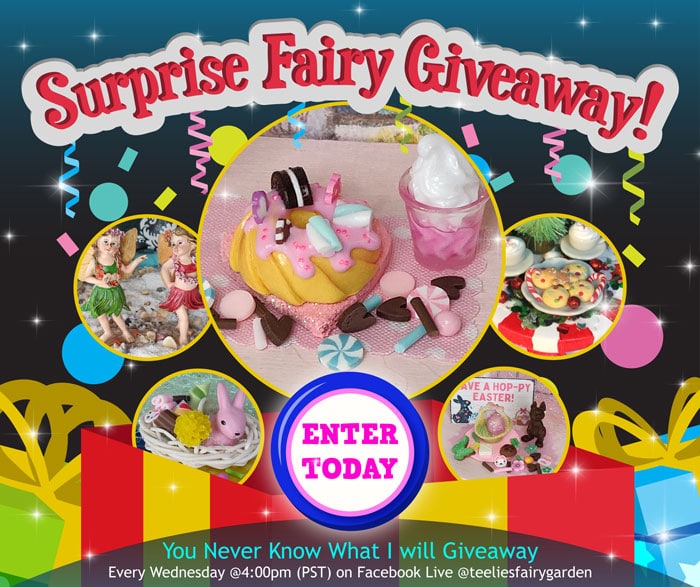 Every Wednesday, Teelie Turner will be giving away something special in a magical surprise giveaway. You'll never know what it might be and that is part of the magic that goes along with this. Sign up now for your chance to win.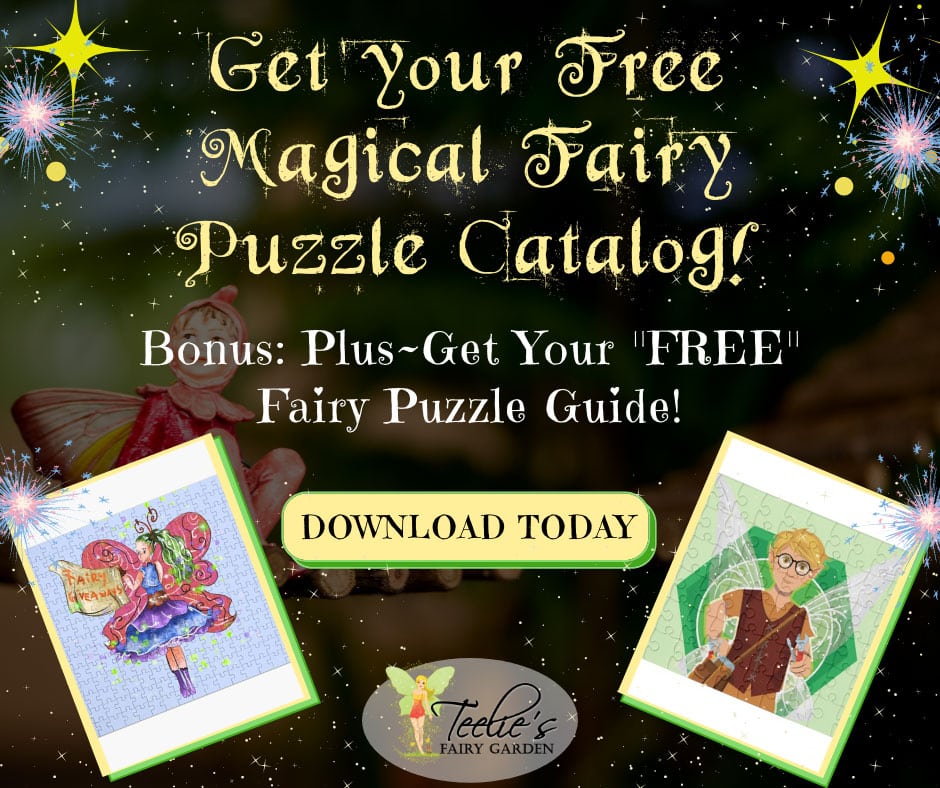 Several magical fairy catalogs and guides are available as a free download. Learn more about them here.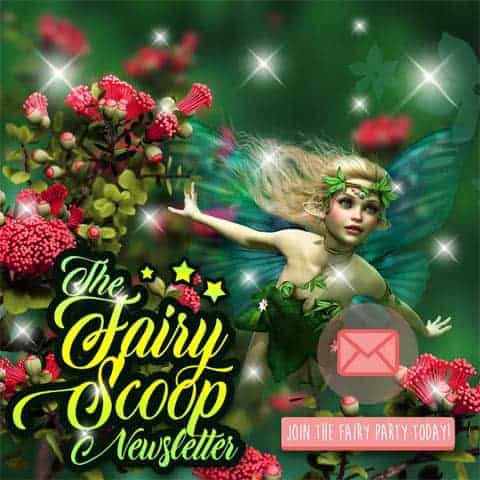 Sign up for The Fairy Scoop Newsletter here. 
Just a disclaimer – We have partnered with these companies because we use their products and/or proudly trust and endorse them – so we do receive a commission if you make a purchase or sign up for services. Often, we are able to negotiate special discounts and/or bonuses, which we will pass on to you via our links. We often get short notice on sale items available for 24-48 hours as we will pass these savings onto you.