Welcome back to Teelie's Fairy Garden. This week we are going to share some magical jewels for your fairy garden. Our friend Jenessa the Jewelry Fairy is the fairy of the week, and she loves to wear and see jewels. We decided to show her some fairy garden jewels, and we know she's going to love what we've chosen.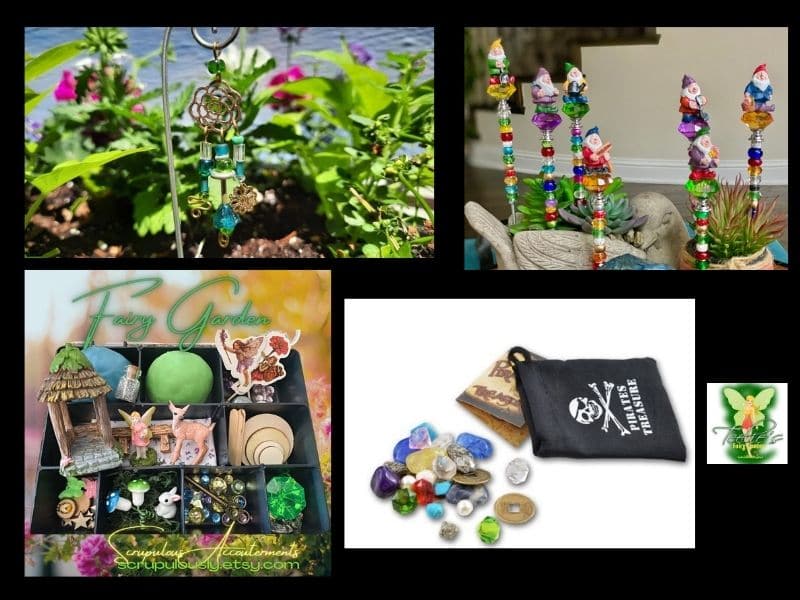 Magical Wind Chime
If you have an outdoor fairy garden, then you could put a magical fairy wind chime nearby. The one we have chosen to show you is in shades of green and teal. There is only one of these chimes available, but the merchant has created many other wonderful choices to share with you. We know that the fairies are going to love these chimes. Learn more on Etsy.
Enchanted Sun Catchers
These fairy garden stakes which are sun catchers are amazing. They are beaded and look enchanted. There are fun gnomes on each one. The beads remind us of beautiful gemstones. Find these on Etsy.
Wondrous Play Time
We came across a fairy garden sensory busy box that has scented creative playdough. These sensory boxes can give hours of play to a child. Adults can also join in the fun when they are interacting with children. A magical assortment of products comes in the sensory box and could include some beautiful gems. Full details are available on Etsy.
Hidden Treasure
Gemstones are very popular amongst the pirates. They often hide treasures. We found some metal coins and gemstones and pearls that can be added to a pirate-themed fairy garden. Find the treasure on Etsy. One of Teelie Turner's books is Pirate Pete and the Lost Fairy Treasure. Learn more in this book trailer video.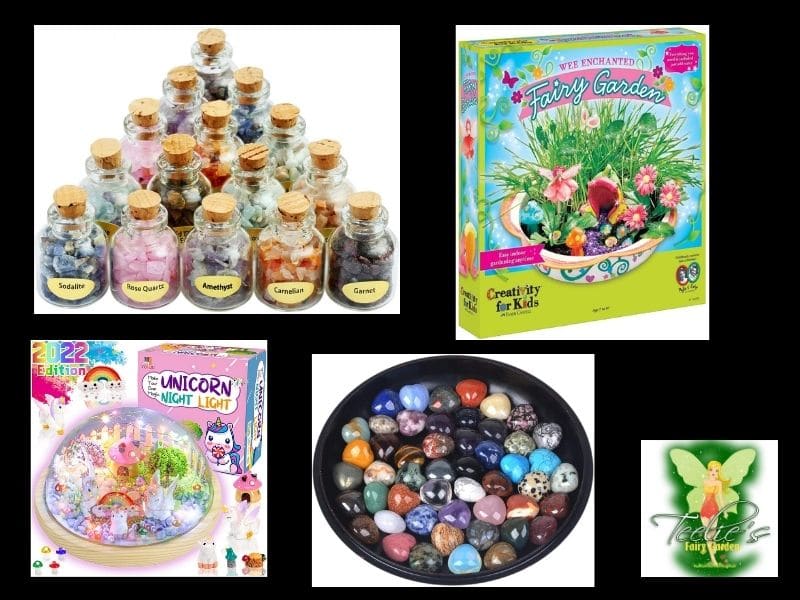 Magical Bottles of Gemstones
These miniature bottles of gemstone crystals would look amazing in a Fairy Garden. The colors are exquisite. Find them on Amazon.
Creative Fairy Garden Kit
This amazing fairy garden kit for kids includes some stunning gemstones, flowers, a fairy and so much more. Full details are available on Amazon.
Light Up a Room Unicorn Kit
This magical unicorn nightlight kit is full of sparkly and shiny components to bring you joy. It is also lots of fun to make since it is a craft kit. Fairy lights are also included. Find out more by visiting Amazon.
Miniature Heart-Shaped Gemstones
Add these amazing, assorted gemstones, many of which are hearts to your fairy garden. You might even want to make a special walking or garden path for the fairies. The numerous colors will be sure to please the fairies. Find these crystal hearts on Amazon.
Thank you again for visiting Teelie's Fairy Garden. We hope you had a wonderful time discovering all these beautiful gemstones. We love all the glitter and shimmer that comes from jewelry and gemstones. Please come back and see us again soon for some more magical fun.
Here is a magical video that you might enjoy. It includes lots of fairy magic.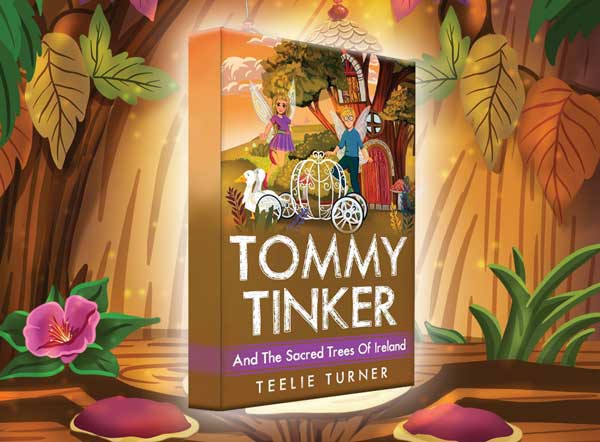 Discover Teelie Turner's complete collection of magical books here.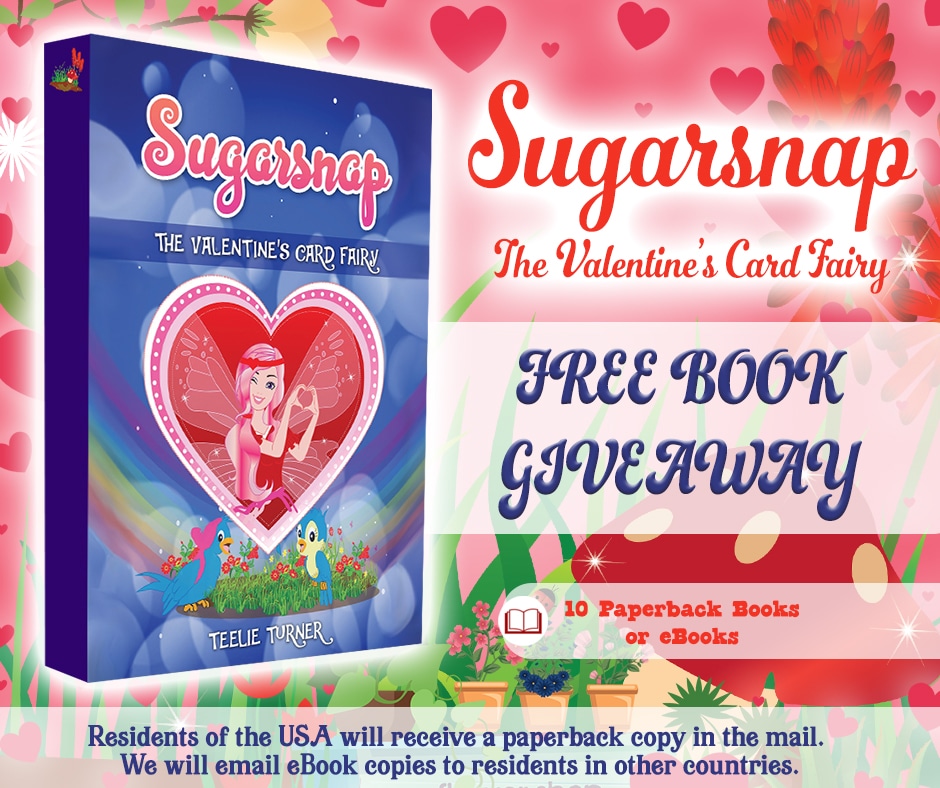 Sign up for your chance to win a paperback or eBook copy of Sugarsnap the Valentine Card Fairy by Teelie Turner.
Learn more about Sugarsnap in her book trailer.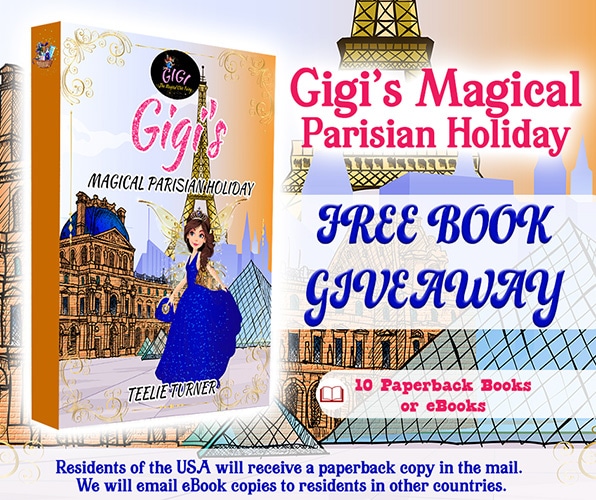 Sign up for your chance to win a paperback or eBook copy of Gigi's Magical Parisian Holiday (Gigi the Chic Fairy book #3)  by Teelie Turner.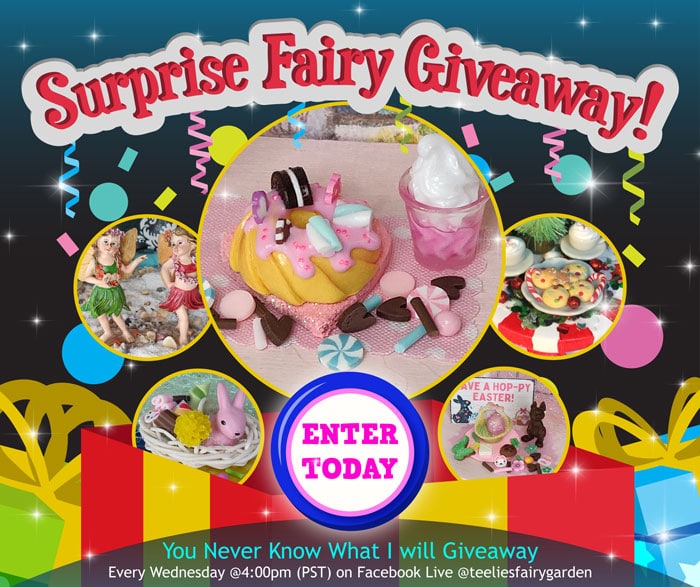 Every Wednesday, Teelie Turner will be giving away something special in a magical surprise giveaway. You'll never know what it might be and that is part of the magic that goes along with this. Sign up now for your chance to win.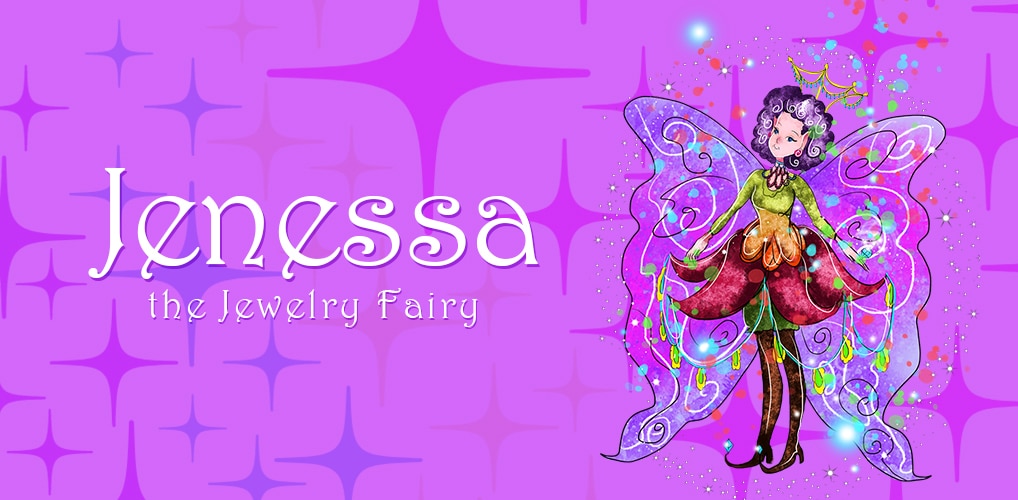 Discover the fairy of the week here. This week it is Jenessa the Jewelry Fairy.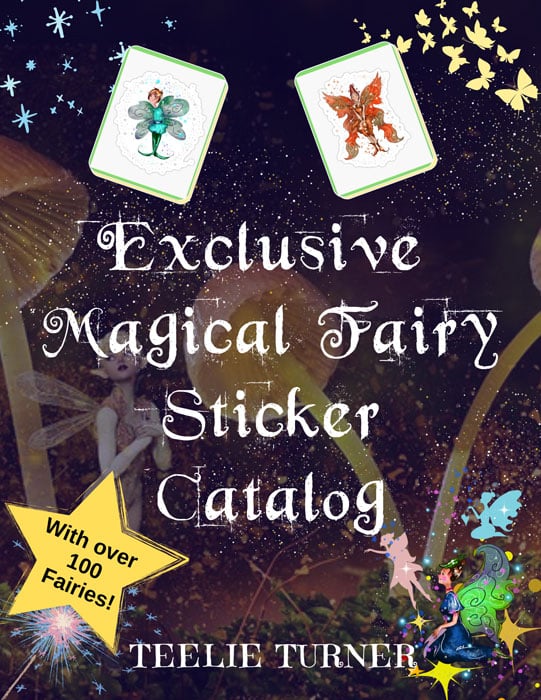 Several magical fairy catalogs and guides are available as a free download. Learn more about them here.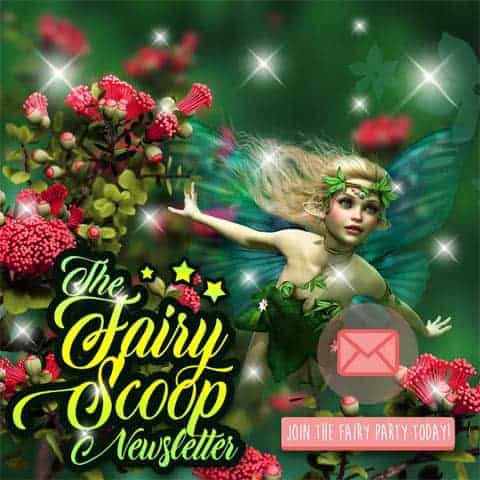 Sign up for The Fairy Scoop Newsletter here. 
Just a disclaimer – We have partnered with these companies because we use their products and/or proudly trust and endorse them – so we do receive a commission if you make a purchase or sign up for services. Often, we are able to negotiate special discounts and/or bonuses, which we will pass on to you via our links. We often get short notice on sale items available for 24-48 hours as we will pass these savings onto you.