This week Teelie's Fairy Garden has been marveling at the beauty in these Thomas Kinkade scenes. They are reminiscent of fairy magic. If you look carefully, you might even catch a glimpse of some fairy dust around these enchanted creations.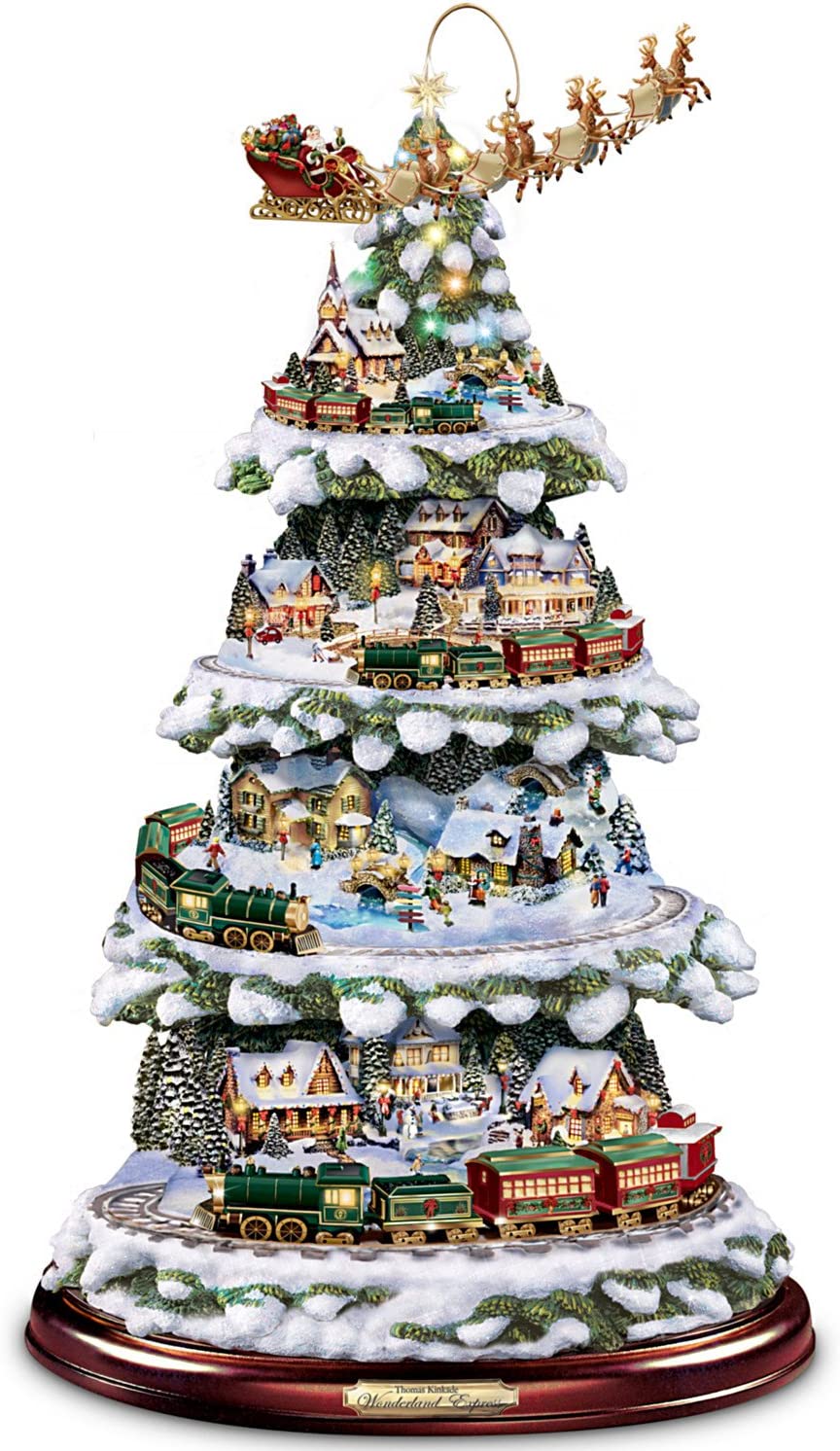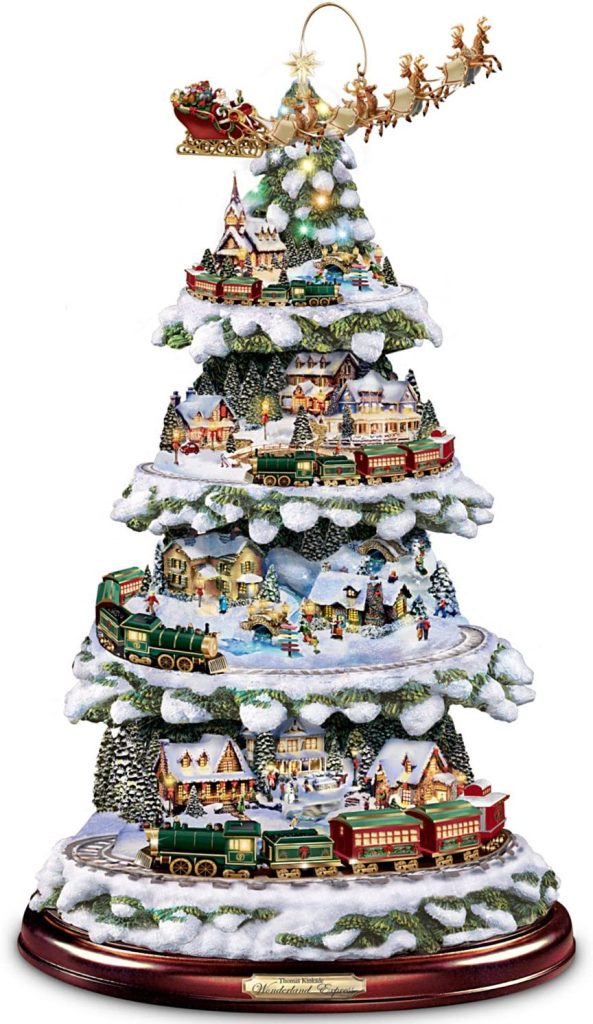 The Bradford Exchange Thomas Kinkade Animated Tabletop Christmas Tree with Train: Wonderland Express
Magical and Animated Christmas Tree
This magical and animated tabletop Christmas tree with a train has been named Wonderland Express. You could climb aboard and head for Fairy Land. Many of the fairies are loving spending time in this amazing display. They're so tiny that they fit in the miniature houses and buildings that make up this enchanted display. Complete information is available here.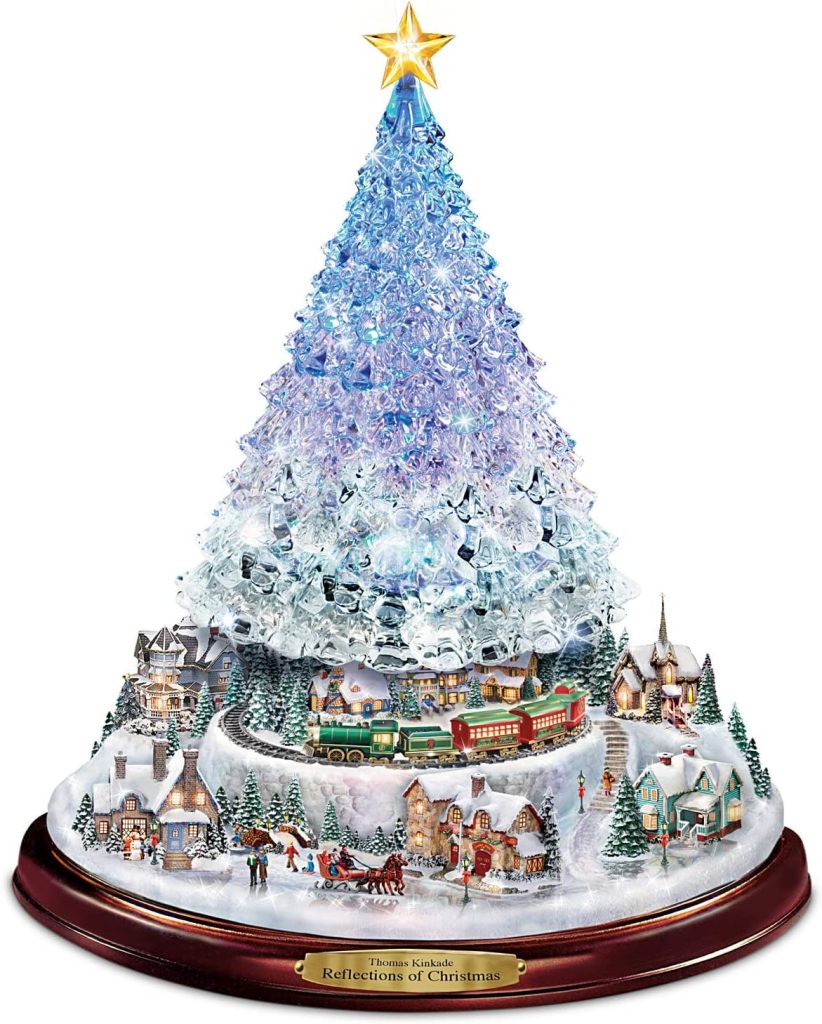 The Bradford Exchange Thomas Kinkade Reflections of Christmas Light Up Tabletop Tree
The Wonder of Christmas
The miniature scene at the base of this reflective Christmas tree is absolutely magical. The buildings, people, horse-drawn carriage, and train are exquisite. That paired with the beauty of the Christmas tree make this a wonderful choice for bringing magic into a home this holiday season. I expect we'll even see some fairies enjoying it as part of their Christmas décor. Learn more here.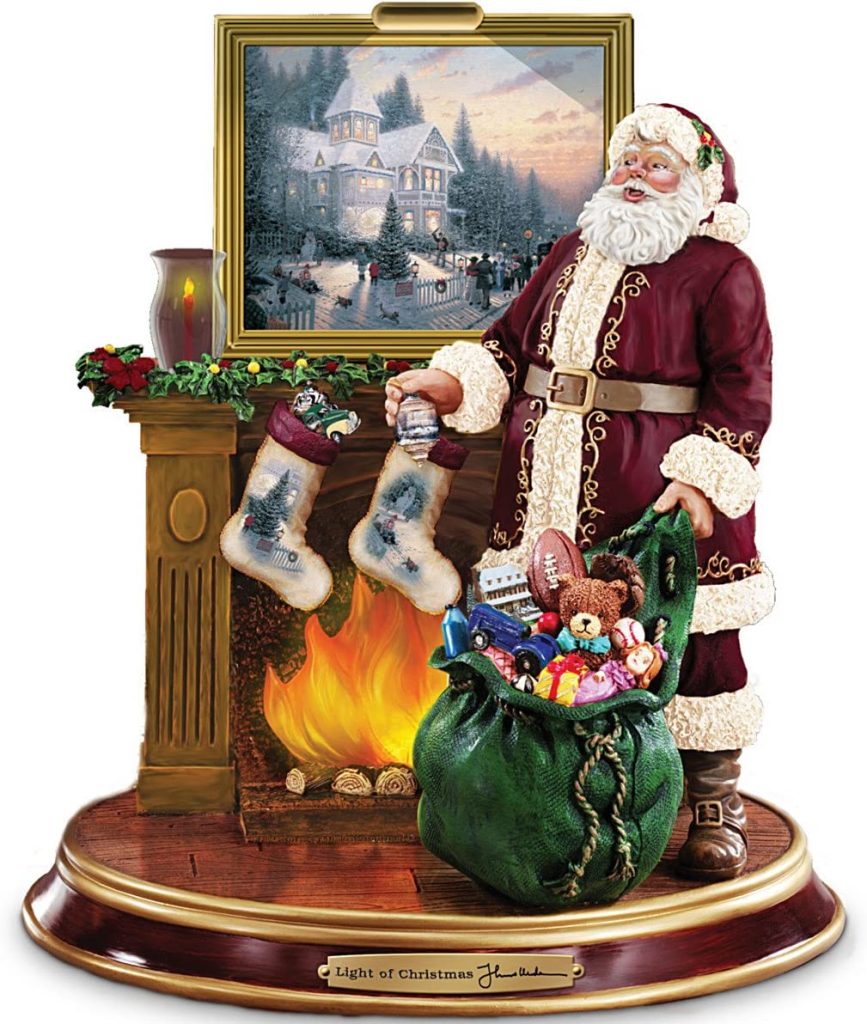 The Bradford Exchange Thomas Kinkade Illuminated Santa Claus Tabletop Figurine: Light Up The Holidays
Santa's Delightful Deliveries
This beautiful Thomas Kinkade scene is called Light Up the Holidays. It features Santa Claus filling stockings by a cozy fireplace. Teelie Turner's magical fairy books also feature Santa in them. That's one reason why we felt like this beautiful scene was perfect for a Fairy Land Christmas. Learn more here.
You can see the trailer for one of Teelie Turner's books below.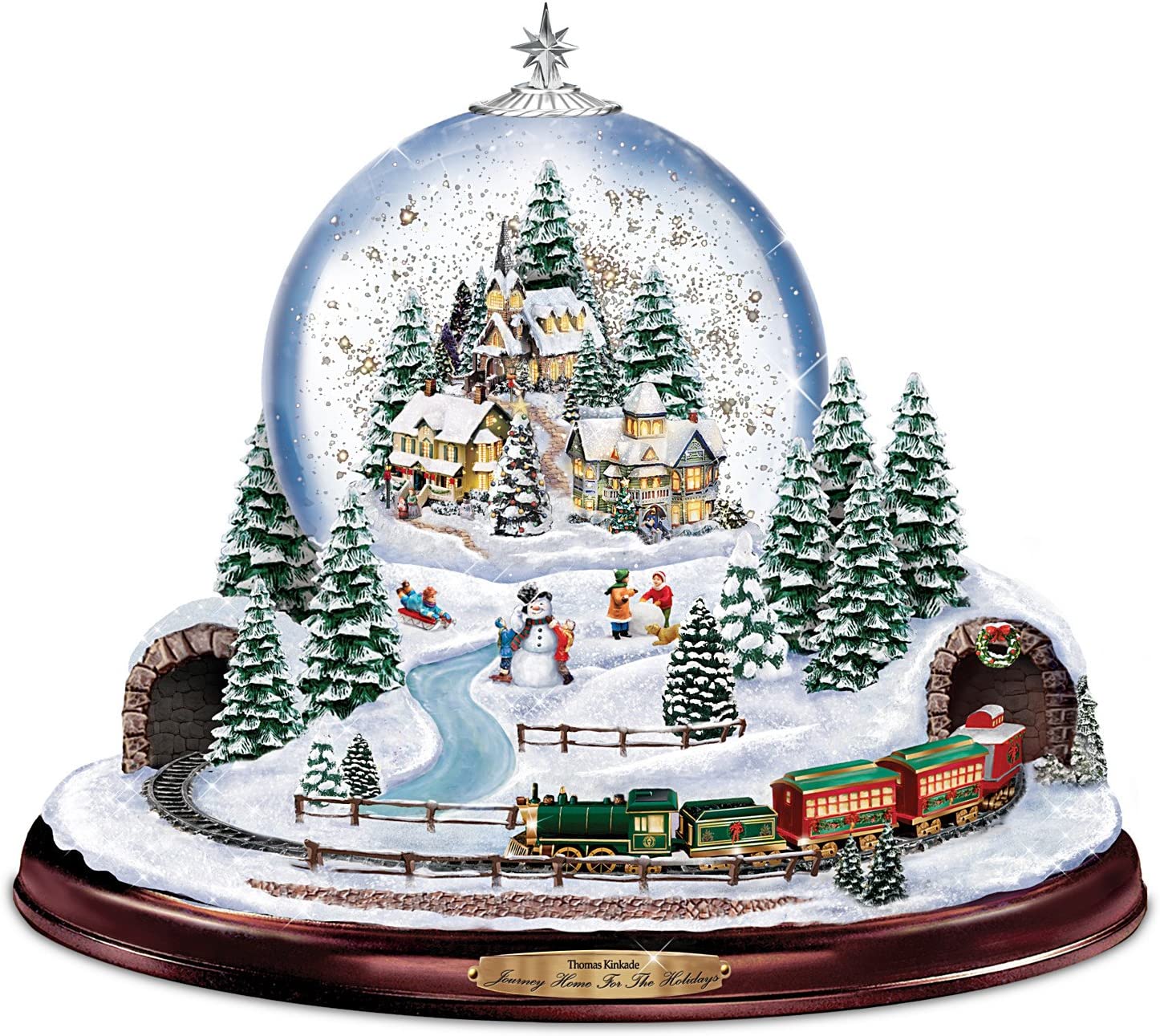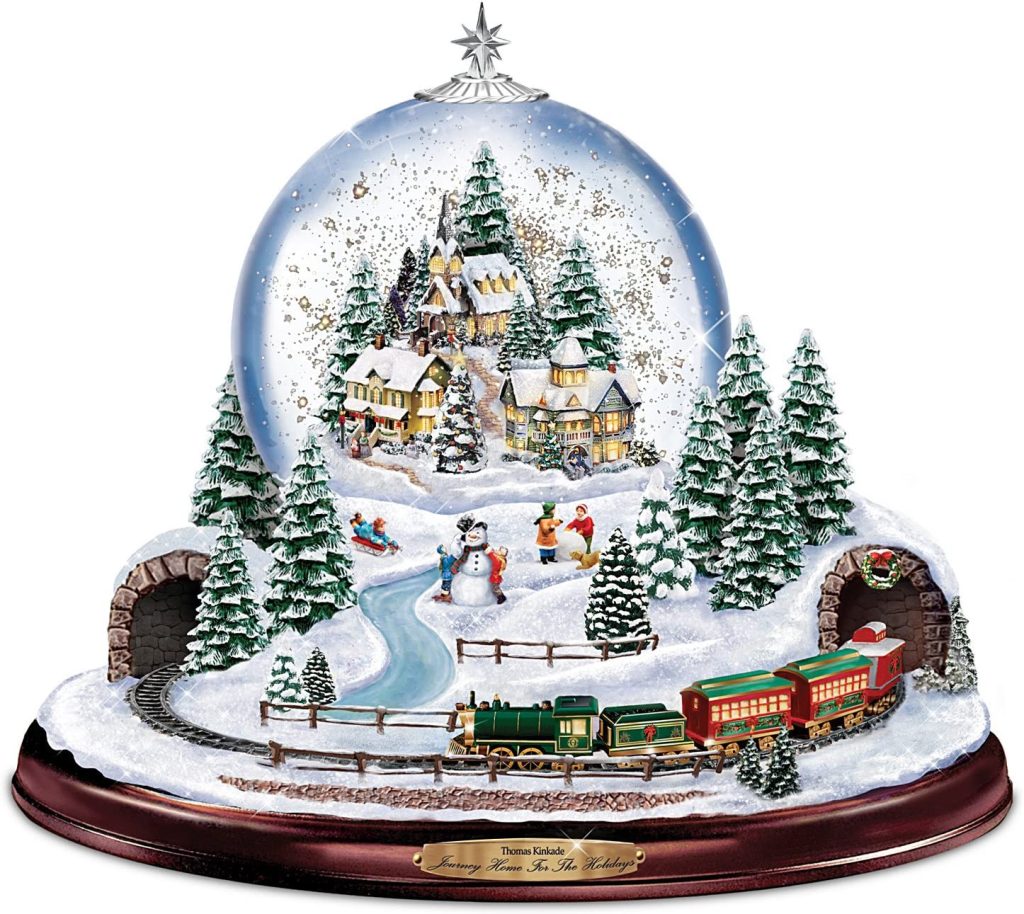 Thomas Kinkade Home for The Holidays Snowglobe: Lights Motion and Music by The Bradford Exchange
Enchanted Snow Globe Scene
Inside this incredible snow globe, a magical scene is taking place. There are Christmas trees and tiny buildings. Everywhere Christmas magic is in the air. There are also trees and children playing in the snow outside of the snow globe, and a train that is taking gifts and people where they need to be this holiday season. The snow globe lights up and plays music. Complete details are available here.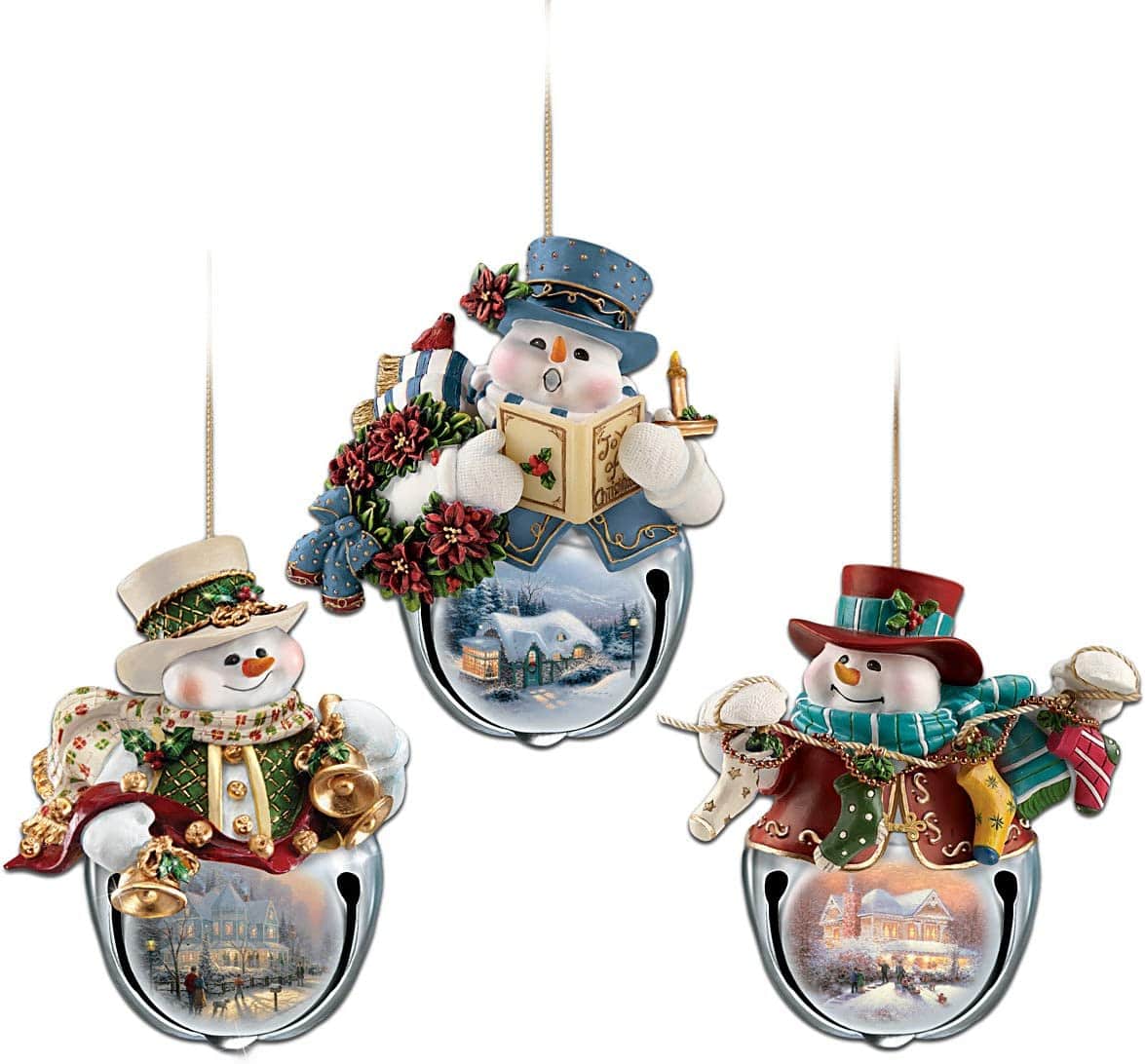 The Bradford Exchange Thomas Kinkade Snow-Bell Holidays Snowman Ornaments: Set of Three
Gorgeous Decorations for Fairy Land
Fairy Land is also filled with gorgeous ornaments. We know that the fairies will love these Thomas Kinkade snow-bell holiday snowman ornaments. Each one is unique and has a magical scene in it. They would also make great gifts for the fairies' gift exchange this year. Learn more here.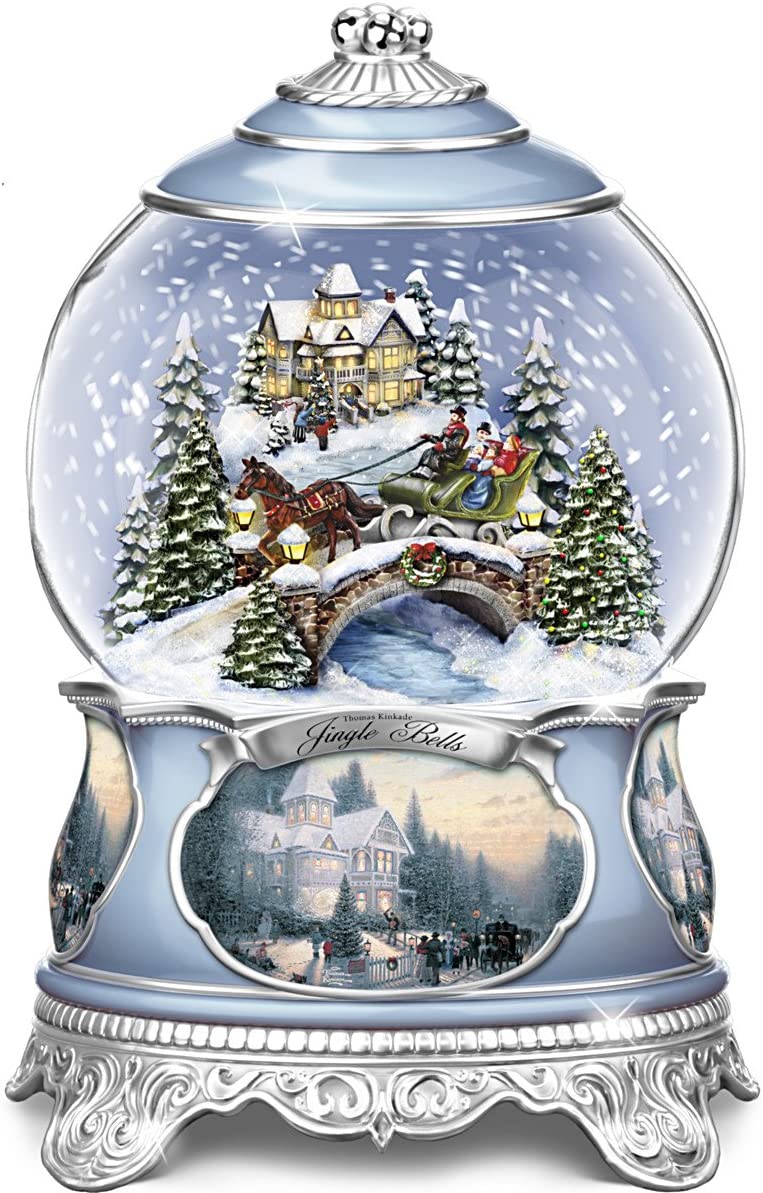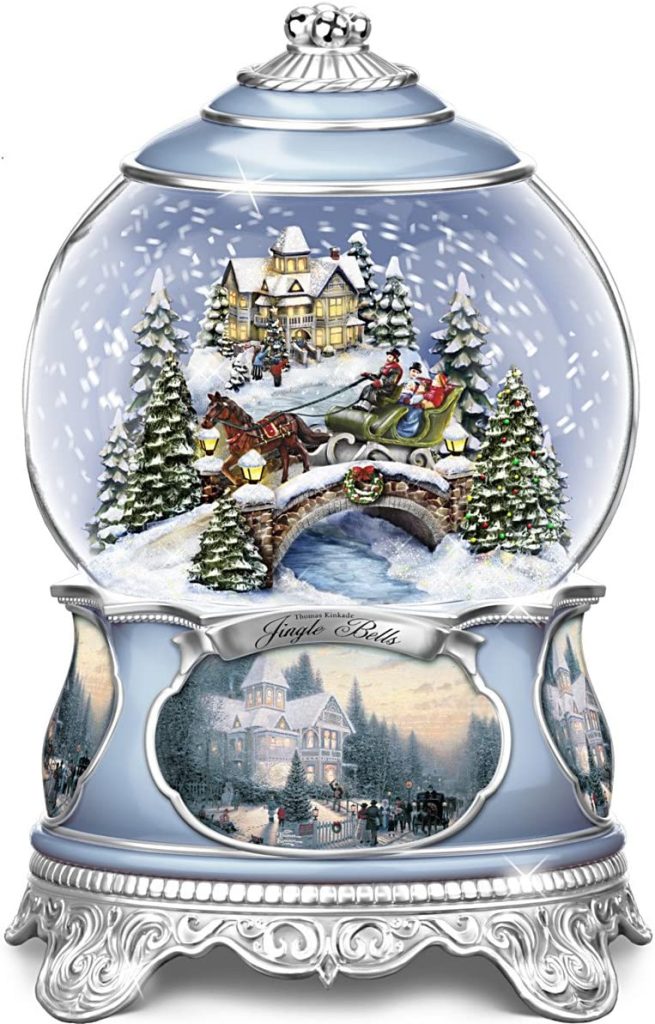 The Bradford Exchange Thomas Kinkade Jingle Bells Christmas Musical Snowglobe
Where Music and Art Meet
This enchanted snow globe plays jingle bells. The scene inside is also reminiscent of some of the lines in the jingle bells song. That is why we believe that this Thomas Kinkade snow globe is the perfect representation of where music and art meet. The fairies will love having this gorgeous scene as part of their Christmas decorations. More information is available here.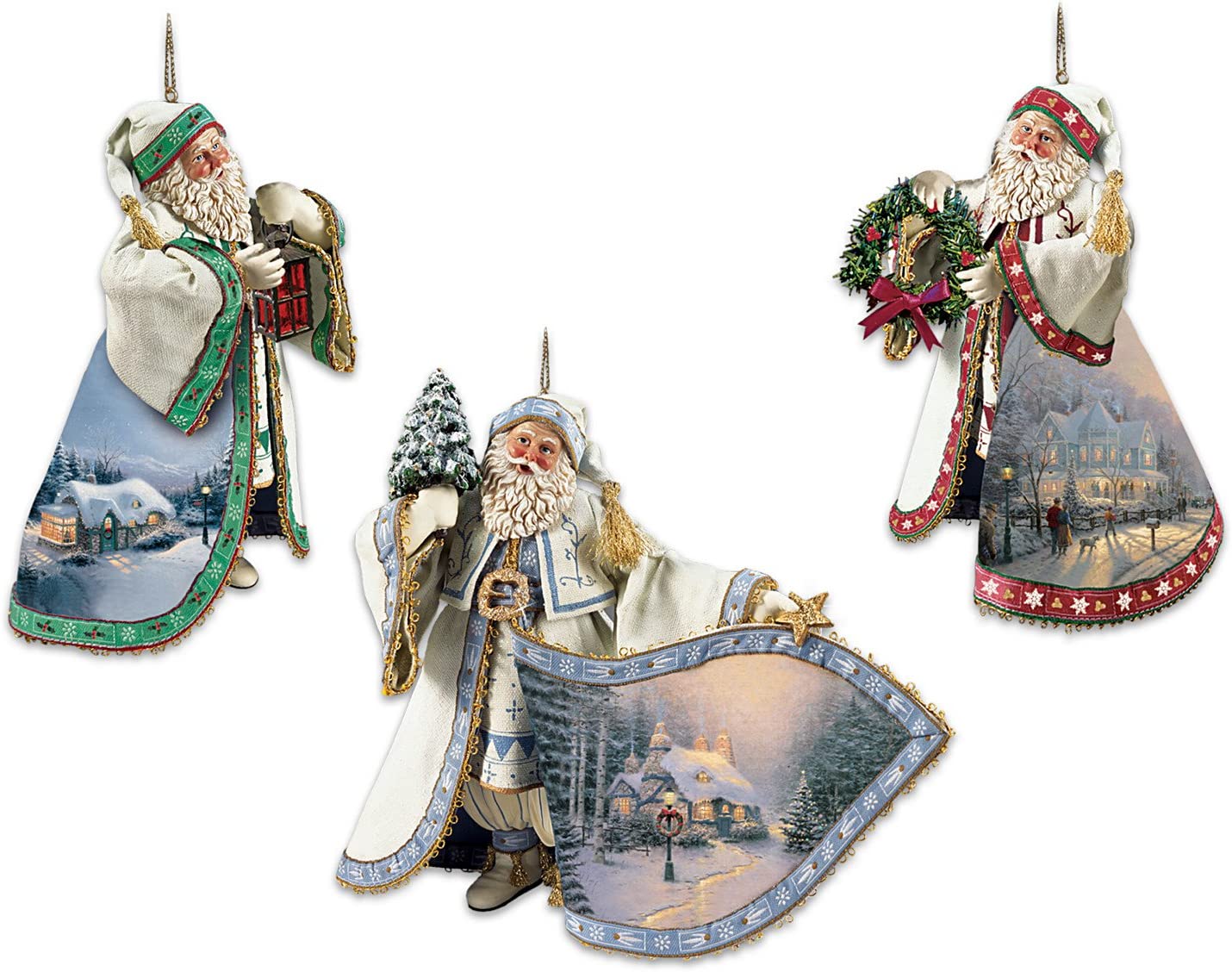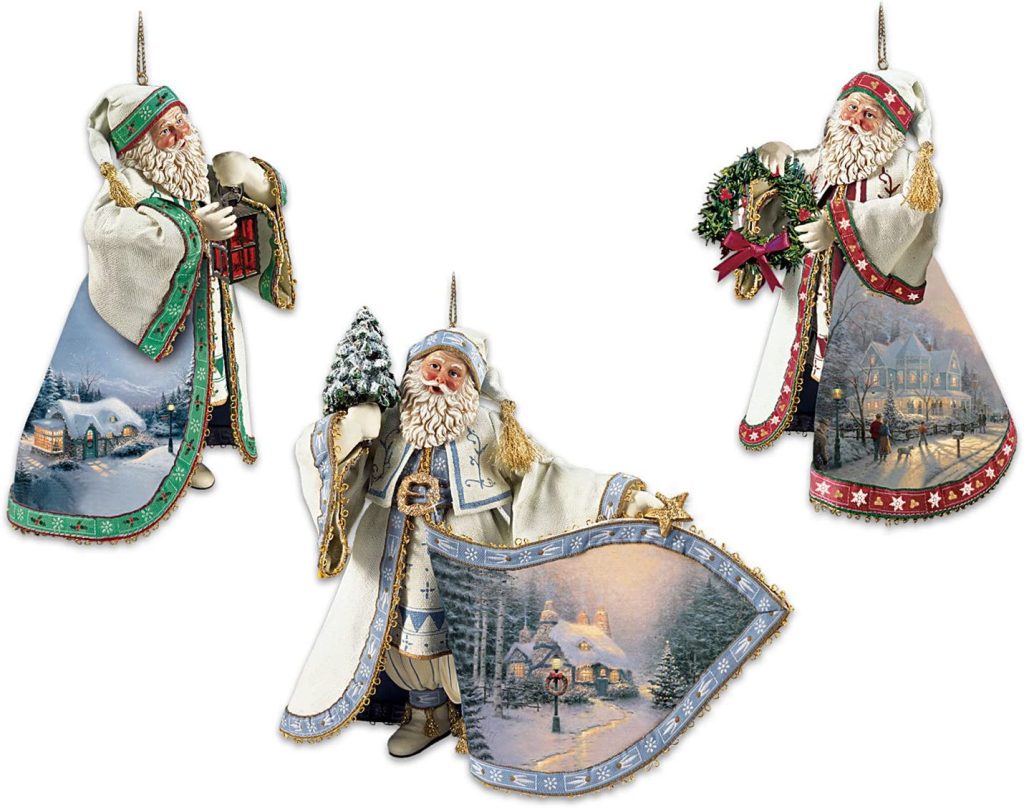 The Ashton-Drake Galleries Thomas Kinkade Santa Claus Heirloom Christmas Ornaments with Artwork: Set of 3
Showcasing Fashion and Art
This set of three Santa Claus ornaments showcases fashion and art as there is a beautiful Thomas Kinkade scene on each Santa's robe. The magical scenes are incredible. Learn more about them here.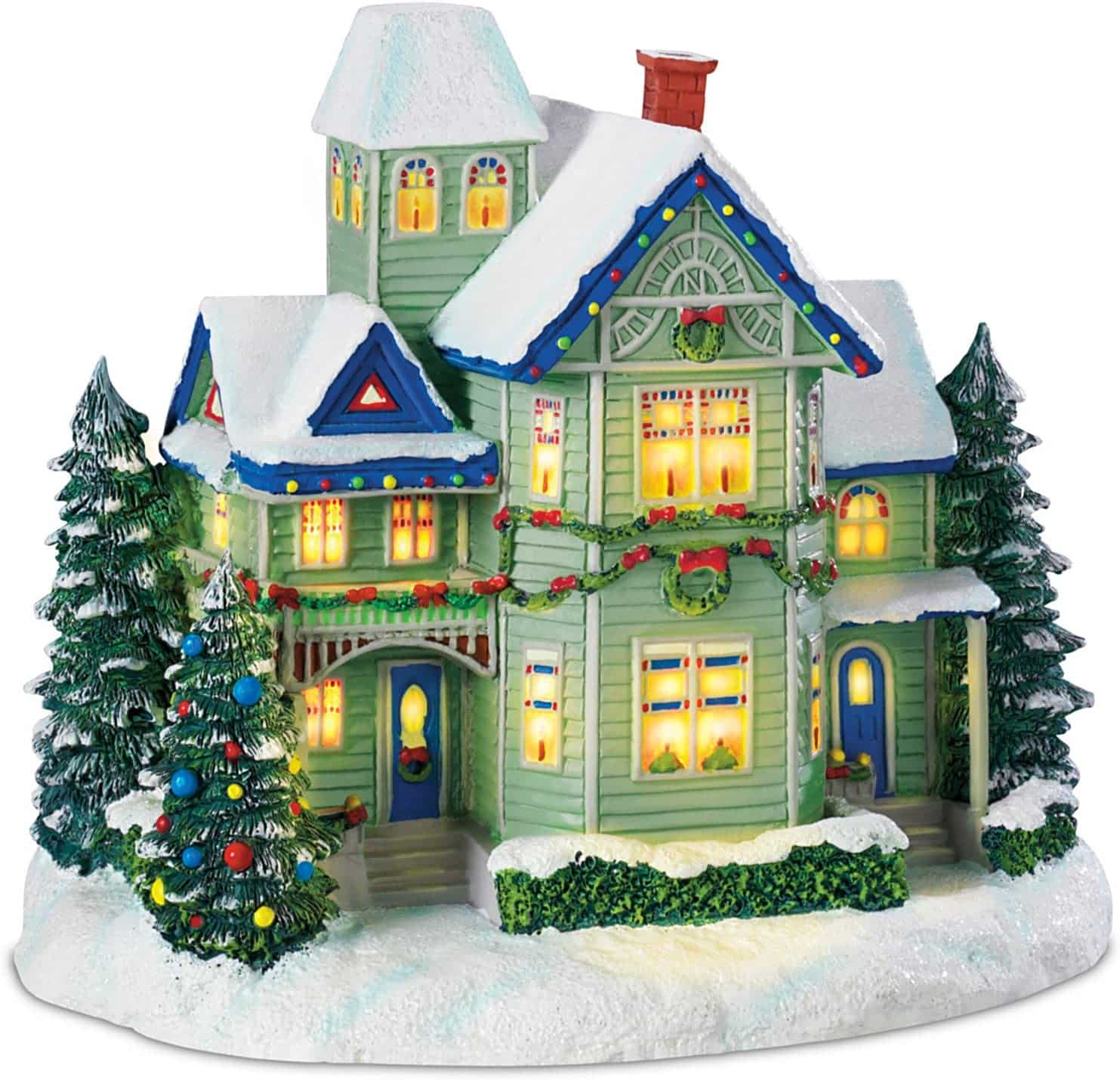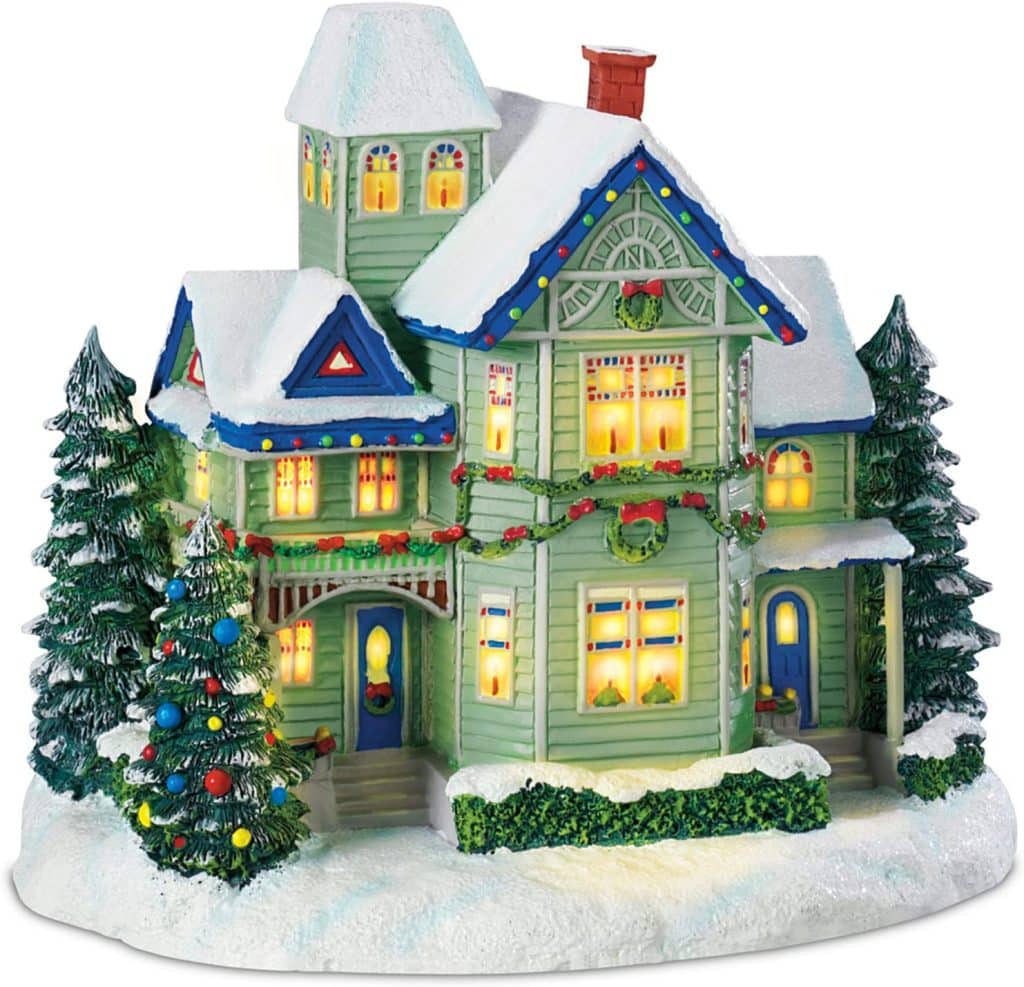 Hawthorne Village Thomas Kinkade Candle Glow House Sculpture Brings The Village Christmas Spirit to Your Home Decor and Holidays
A Home Filled With Christmas Cheer
This beautiful house can help fill your home or your fairy friends with cheer. The house is a lovely green color and has been decorated for Christmas. It would look great as part of a fairy garden or Christmas village. Learn more here.
We hope that you've enjoyed this magical selection of scenes by Thomas Kinkade. They help to bring the magic of Christmas to life, and this is what celebrating the holidays with the fairies is all about. Please come back to visit Teelie's Fairy Garden again soon.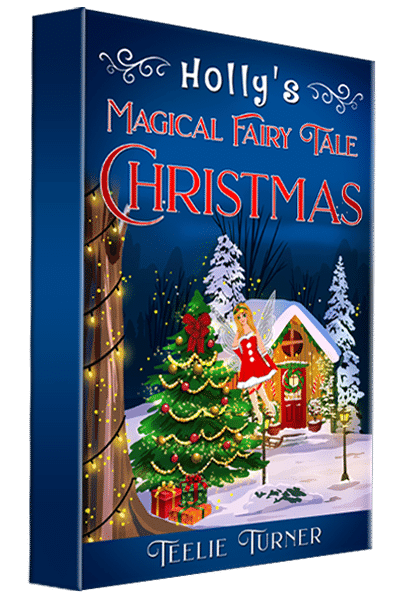 Discover Teelie Turner's complete collection of magical books here. 
Discover one of our magical book reviews.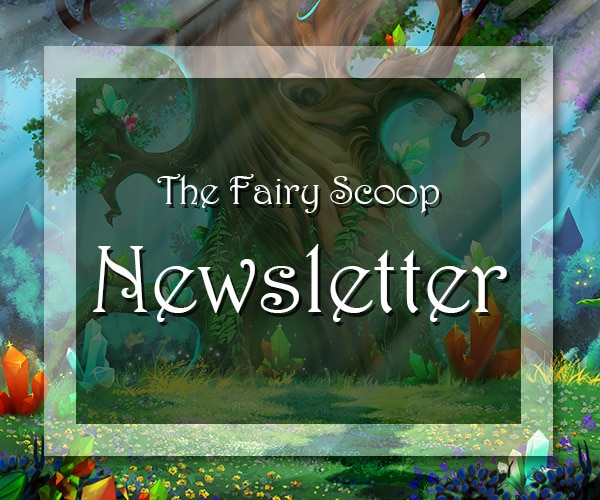 Sign up for The Fairy Scoop Newsletter here.
Just a disclaimer – We have partnered with these companies because we use their products and/or proudly trust and endorse them – so we do receive a commission if you make a purchase or sign up for services. Often, we are able to negotiate special discounts and/or bonuses, which we will pass on to you via our links. We often get short notice on sale items available for 24-48 hours as we will pass these savings onto you.