Come on a magical journey with Teelie's Fairy Garden as we introduce you to eight wondrous and whimsical Christmas fairies.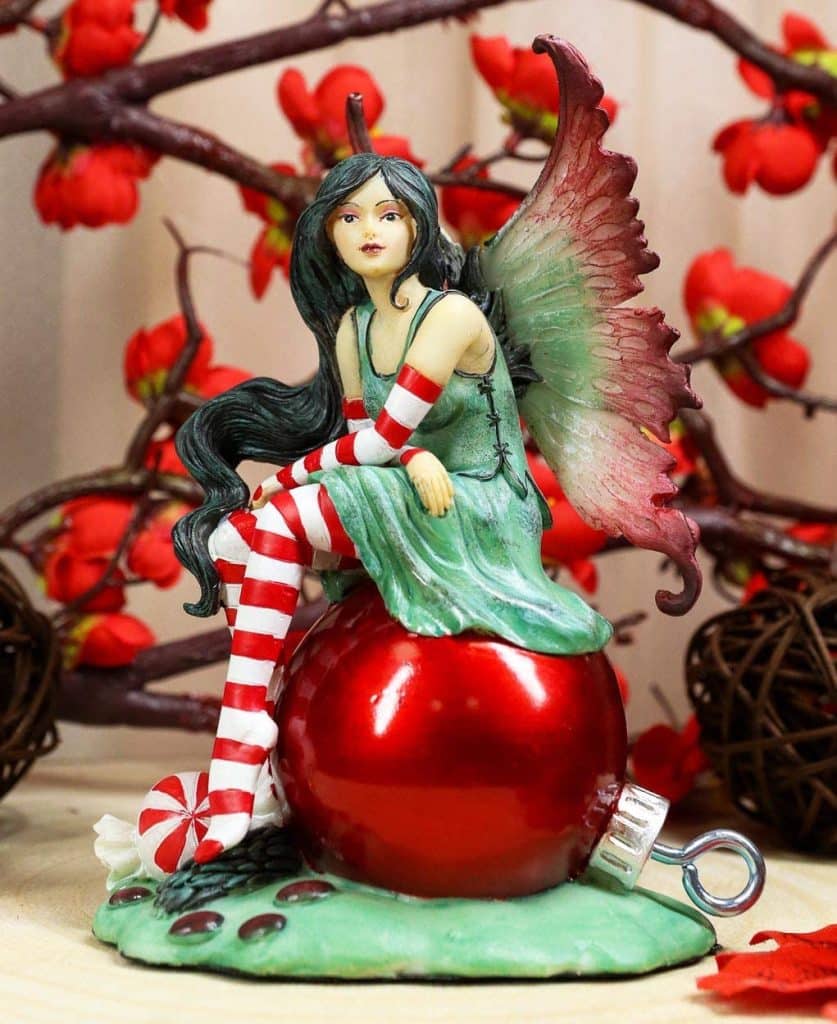 Ebros Amy Brown Santa's Elf FAE Peppermint Candy Cane Christmas Fairy Sitting On Red Ornament Collector Figurine As Mini Faerie Garden Festive Collectible Decor Statue Fantasy Fairies Pixies
Decorating Fairy
This adorable elf fairy appears to be taking a break from helping to decorate the trees around Fairy Land as she's currently sitting on a Christmas bauble. She is wearing green dress and red and white striped tights that will remind you of a candy cane. Learn more here.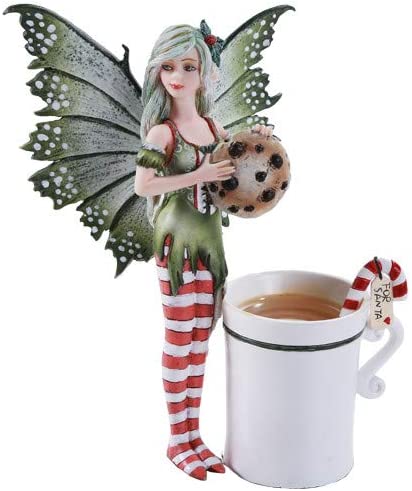 Pacific Giftware Amy Brown Christmas Cup Fairy Dragon Fantasy Art Figurine Collectible 5.75 inch
Cocoa and Cookies Fairy
This sweet Christmas fairy has just finished preparing a cup of hot cocoa and some chocolate chip cookies for Santa Claus. She even added a candy cane to his beverage. She is wearing a festive holiday outfit. More details are available here.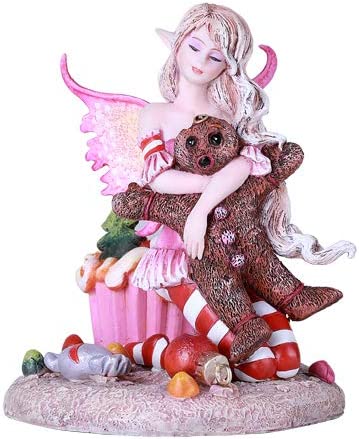 Pacific Giftware TWAS The Night Fairy with Ginger Bread Hand Paint Resin Figurine
Busy Baking Fairy
From the looks of things, this adorable fairy in a pink dress has been very busy baking for Christmas. She is holding on tightly to a gingerbread man. Perhaps some fairy dust is trying to help it escape? See the fairy and her baking here.
Top Collection 4494 Miniature Garden and Terrarium Christmas Fairy Baby Figurine
Baby Christmas Fairy
This baby Christmas fairy might not yet have his magical fairy powers, but he can be a help around Fairy Land just the same. Just watching him smile and laugh is enough to bring so much joy to the fairy community. Meet this fairy here.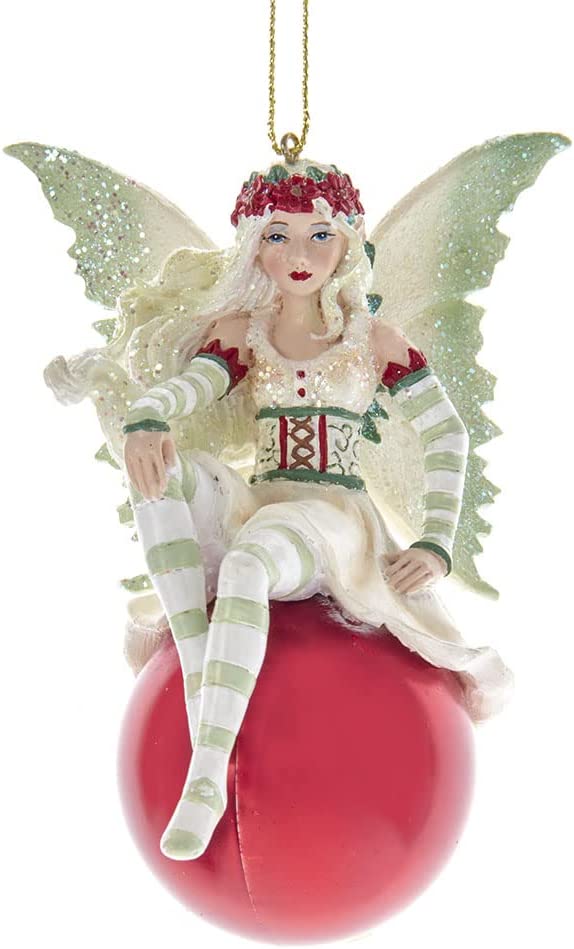 Kurt S. Adler Amy Brown Christmas Fairy Ornament, 4.75-Inch, Multi-Color
Christmas Fairy Ornament
This Christmas fairy looks beautiful sitting on top of a Christmas ornament. She's wearing a cosy looking outfit that has shades of white, green, and red in it. This fairy can't wait to come and live in your Christmas tree. Learn more here.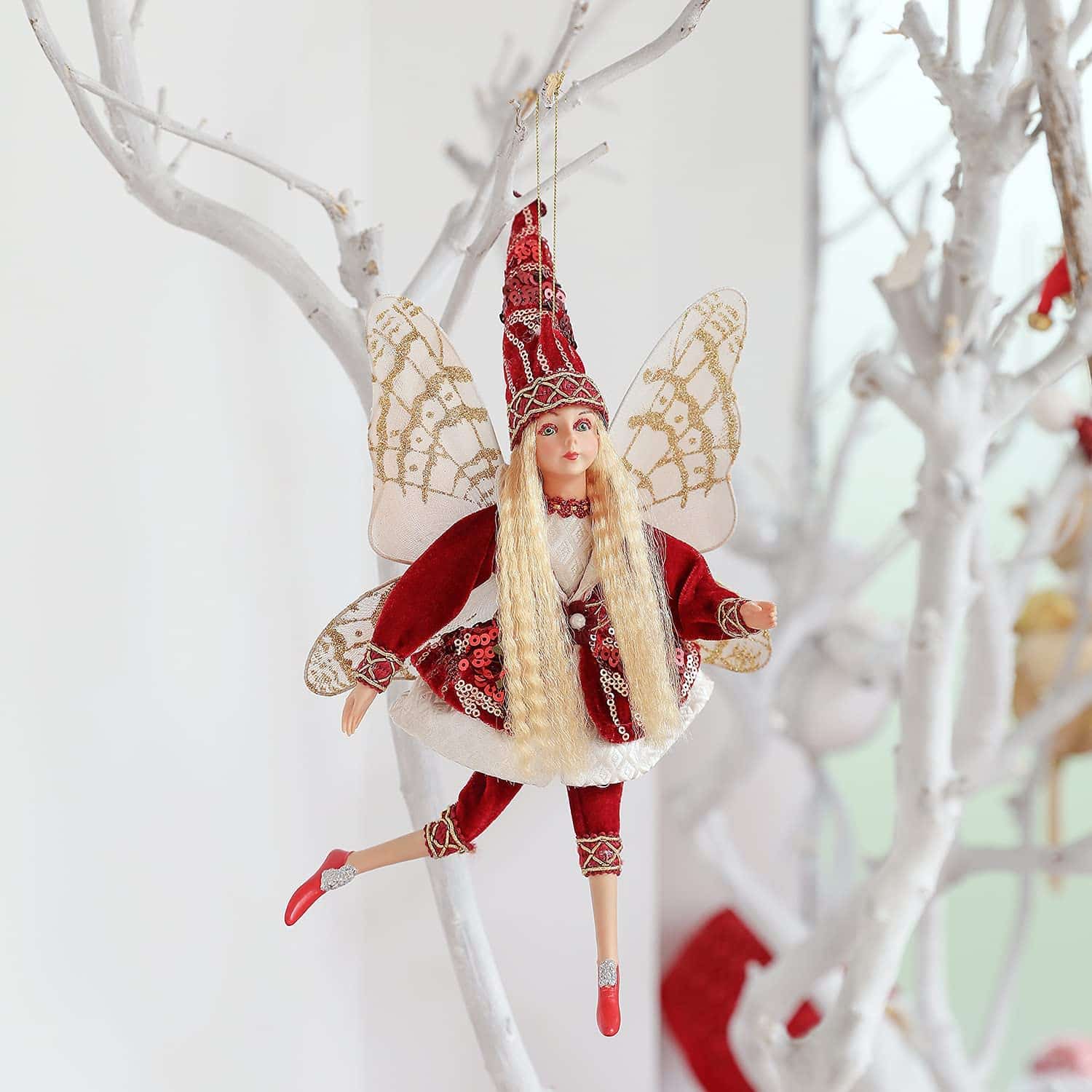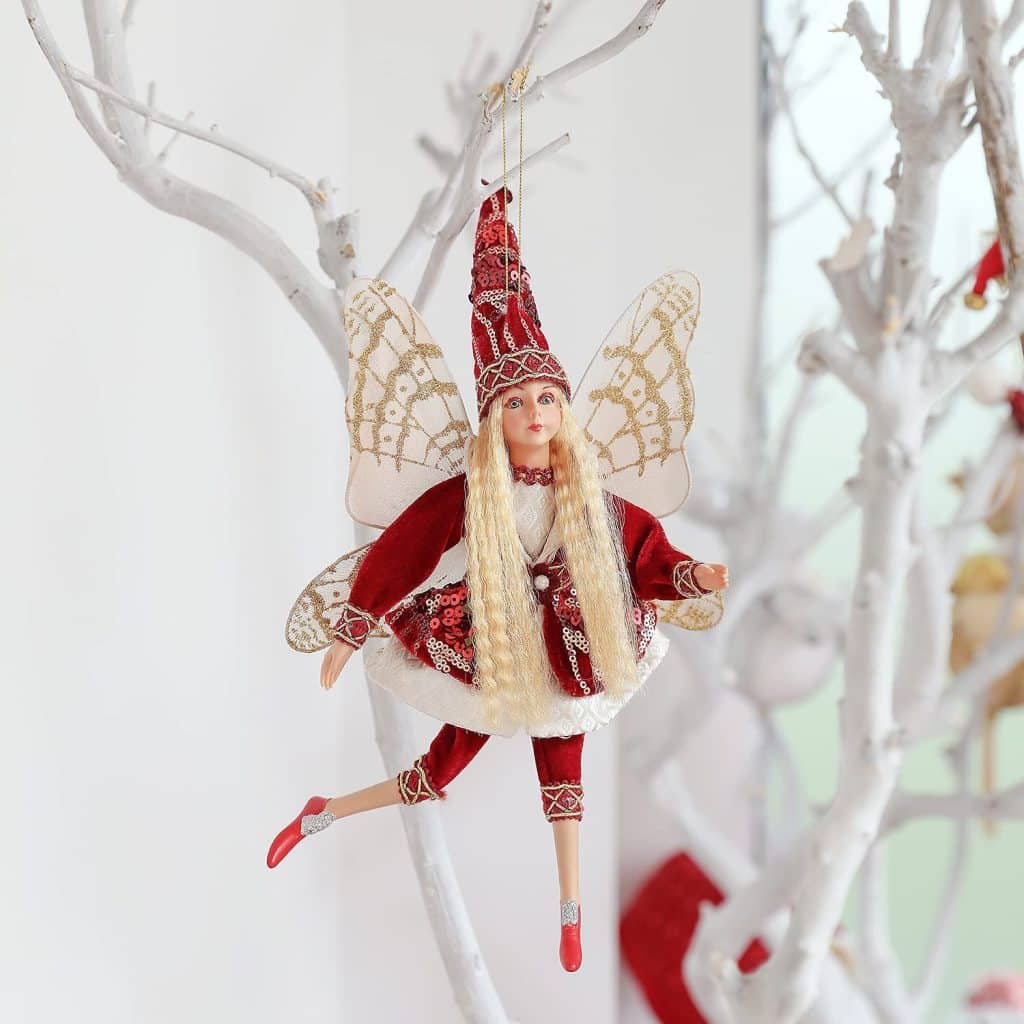 PICUKI Girl Fairy Christmas Tree Decorations Red Elves Home Decor Handmade Doll Angel Hanging Bauble Decoration Christmas Tree Ornament Fairy with Sparkly Wings, 13Inch H (Red)
Christmas Tree Fairy
This Christmas fairy is part elf, part fairy and she's so glad that she was chosen to help decorate fairy and elf trees this year. She'll even be spending some time at The North Pole. That's why she is wearing a hat and sweater since it gets very cold there. One of her fairy friends is currently looking for a longer pair of leggings for her. Meet this elf fairy here.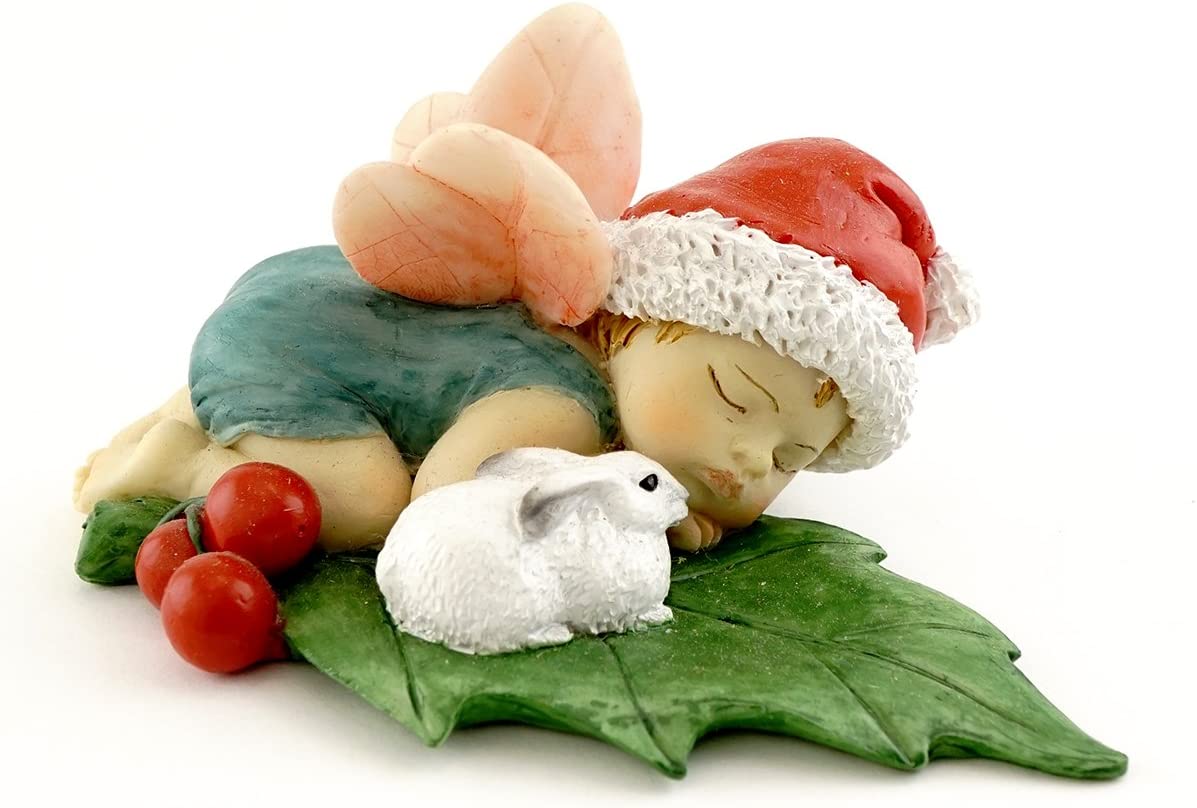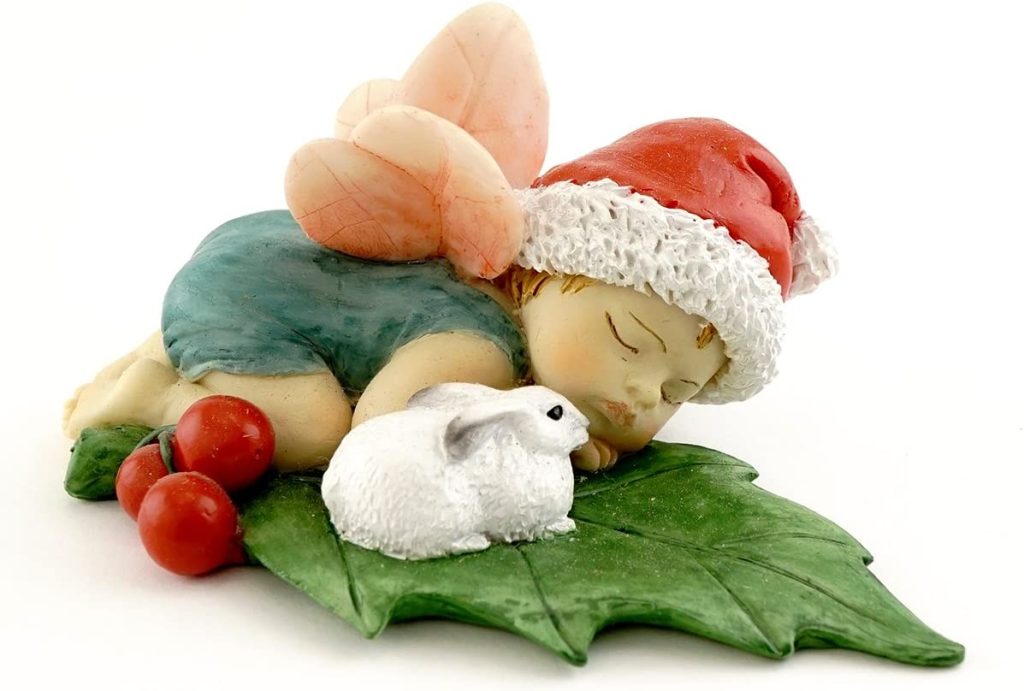 Top Collection Miniature Garden and Terrarium Christmas Fairy Baby Sleeping with Bunny Figurine
Napping Baby Christmas Fairy
This baby Christmas fairy appears to have gotten tired out during the festivities. He and his white bunny are taking a nap while the adult fairies get ready for Christmas. Learn more here.
You can also see the baby fairy in this enchanted video.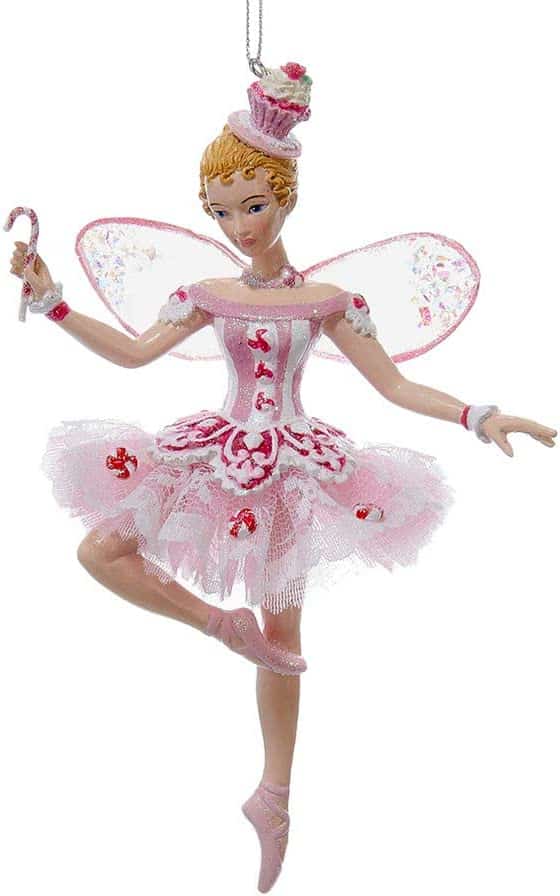 Adorable Sugar Plum Fairy
This adorable sugar plum fairy cannot wait to spend some time with you. Her Christmas is going to be filled with magic and helping to make holiday dreams come true. Meet the sugar plum fairy here.
Enjoy spending time with enchanted Christmas fairies. We hope that you've enjoyed their company. In Teelie's Fairy Garden, you can also meet our Christmas fairies like Fairy Merry, Holly and Gigi who have all got magical stories written about their holiday adventures by Teelie Turner.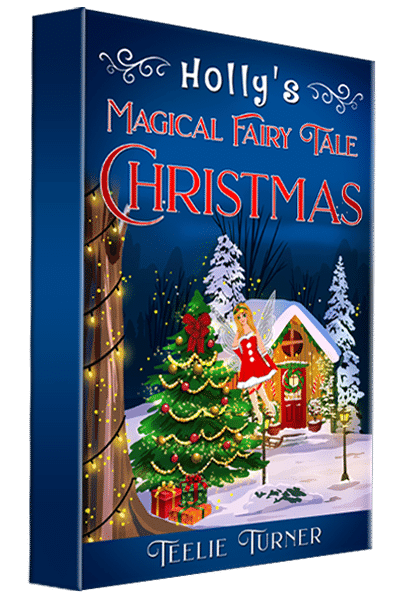 Discover Teelie Turner's complete collection of magical books here. 
Discover one of our magical book reviews.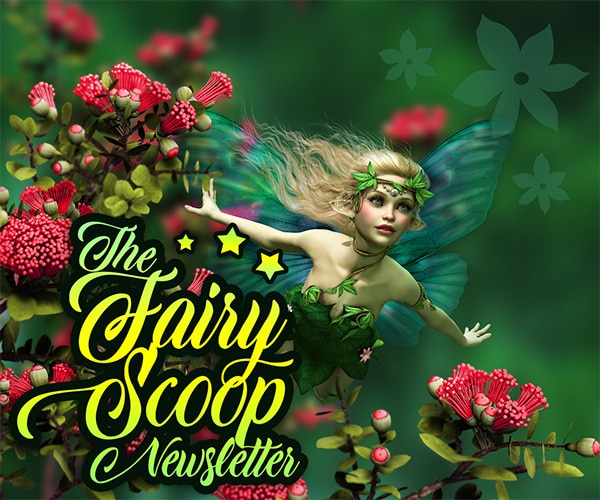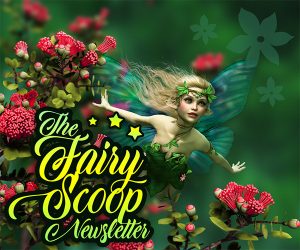 Sign up for The Fairy Scoop Newsletter here. 
Just a disclaimer – We have partnered with these companies because we use their products and/or proudly trust and endorse them – so we do receive a commission if you make a purchase or sign up for services. Often, we are able to negotiate special discounts and/or bonuses, which we will pass on to you via our links. We often get short notice on sale items available for 24-48 hours as we will pass these savings onto you.