Happy Monday, Fairy Lovers! This week, we're bringing you some fresh fairy garden inspiration. Every day, we curate the most interesting fairy garden supplies for you. But today, we'd like to check out the amazing individuals on Instagram who shed a little light on the fairy garden world with their creativity. We've listed down some Instagram accounts you need to follow for fairy garden inspiration. Check them out below.
This magical Instagram account is filled with much fairy garden inspiration! From succulents to flowers and fairy garden accessories, @fairygardenmakers offers a closer look at the different aspects of gardening. Some of our favorites include the lighthouse beach-themed fairy garden, fairy bathroom, and Halloween fairy garden.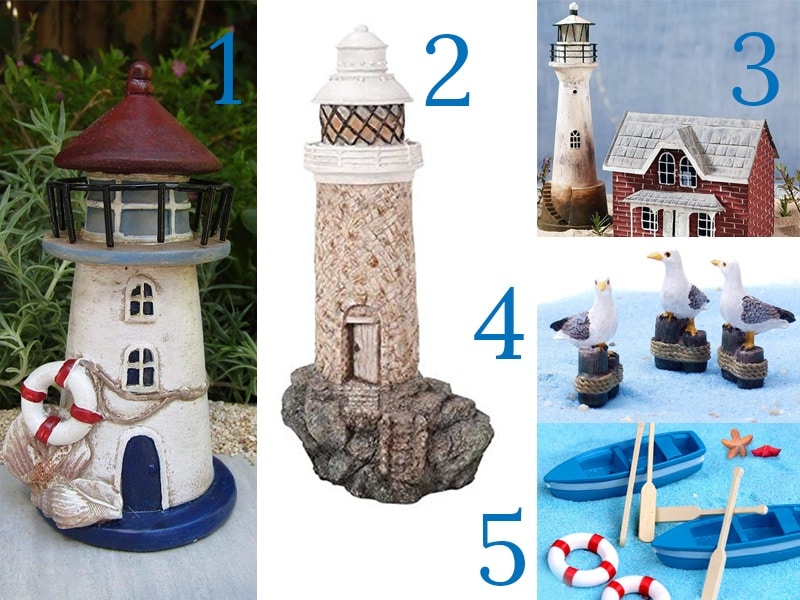 To recreate some of these looks, we recommend these fairy garden accessories: 1 Magic Miniature Dollhouse Fairy Garden Mini Beach Sea Nautical Lighthouse with Shells Mini Garden Scene, Amazon 2 Miniature Fairy Garden Rock Lighthouse, Amazon 3 Jeremie Corporation Beacon Lighthouse for Fairy Garden, Amazon 4 Mini Resin Seagulls, Amazon 5 Beach Style Miniature Ornament Kits Set for DIY Fairy Garden, Amazon
Minifairygarden is run by a lady called Sophie, who hails from Australia. She offers amazing views of her numerous fairy gardens, which are truly whimsical! Common themes are olden cottages and vintage pieces that make for an interesting, rustic look and feel. Check them out below.
Fairygardenchest on Instagram offers a quick previews of their subscription service. It provides amazing fairy garden inspiration with photos of some very unique fairy garden collections. Our favorites include the gypsy garden, the fairy fair, and Fourth of July fairy gardens.
Janit Calvo is better known as theminigardener on Instagram, where she shares insights on the whimsical little fairy gardens she creates. Her fairy gardens often provide a living space for fairies, with living rooms and patio sets being a common denominator among the photos on her Instagram feed.
Pochie's Collection A.K.A. fairygarden_succulent on Instagram is a succulent enthusiast who is also a talented fairy gardener. Aside from providing inspiration for planting and growing succulents, she also comes up with several unique fairy gardens in different types of containers. Check them out here.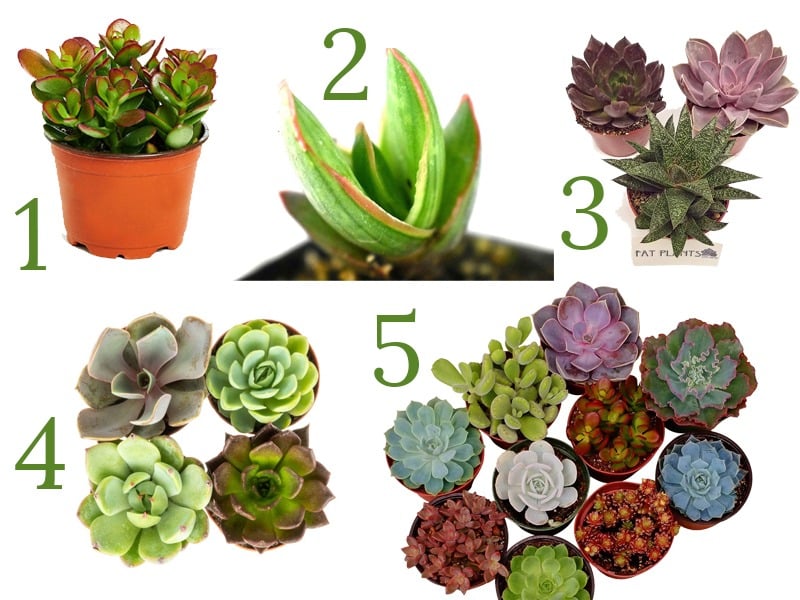 Succulents are a great addition to any fairy garden. It's commonly used in creating fairy gardens because it's easy to grow and requires little maintenance. It also comes in different shapes, sizes, and textures, providing a great blend of colors in your fairy garden. Here are some examples: 1 Jade Plant Crassula ovuta, Amazon 2 Coral Aloe Vera Striata Rooted Succulent, Amazon 3 Rosette Succulent Plants, Amazon 4 Shop Succulents Assorted Succulent (Collection of 4), Amazon 5 Fat Plants San Diego Large Succulent Plant Collection, Amazon
For more fairy garden inspiration, don't forget to bookmark Teelie's Fairy Garden and check out the next story below.
Just a disclaimer – We have partnered with these companies because we use their products and/or proudly trust and endorse them – so we do receive a commission if you make a purchase or sign up for services. Often, we are able to negotiate special discounts and/or bonuses, which we will pass on to you via our links. We often get short notice on sale items available for 24-48 hours as we will pass these savings onto you.