If you have been following Teelie's Fairy Garden, you may be familiar with Tommy Tinker, the official Tinker Fairy of the Royal Fairy Kingdom. He's a trustworthy, hardworking fairy who is always ready to lend a hand. He is the lead character in Tommy Tinker and The Lost Candy Factory, in which King Henry and Queen Olivia enlists his help in a mystery surrounding the Candy Factory. Today, let's explore how we can recreate scenes from the book through some fairy garden accessories! Let's discover how to make  Tommy-Tinker-inspired fairy garden.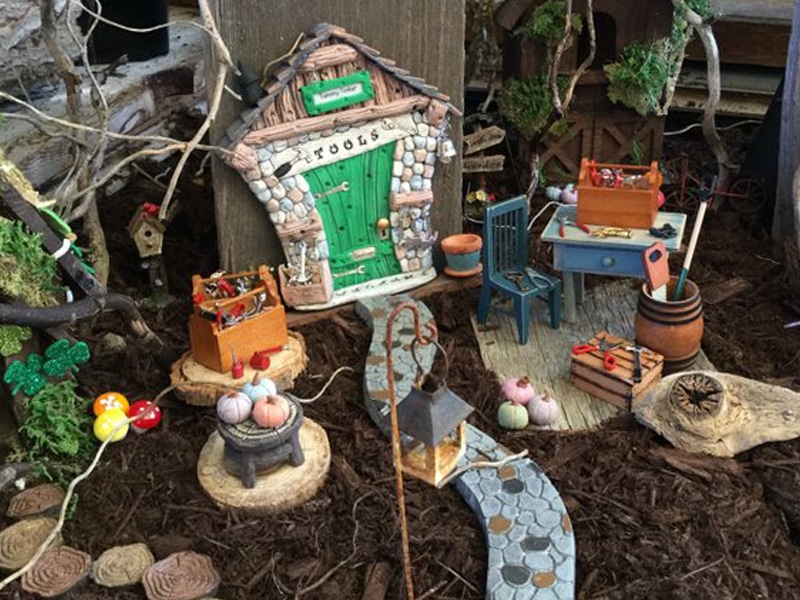 As one of the last Tinker fairies in the Royal Fairy Kingdom, Tommy Tinker is a proud owner of numerous tools to help him in his craft. You'll find that Tommy Tinker's fairy door is adorned with lots of tools. Tommy Tinker likes this door very much, as it was commissioned by King Henry and Queen Olivia. It's very much personalized. He also created his own pathway so that his doorstep won't get dirty from mud stains. A brilliant idea!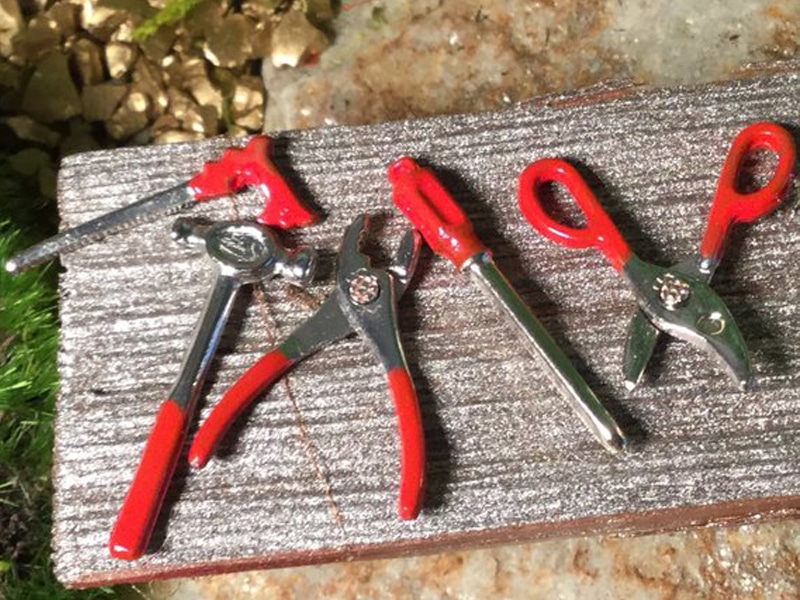 Because Tommy Tinker is one of the remaining Tinker fairies, he's always busy tinkering away! Fairies across the Royal Fairy Kingdom often come to him when they need something fixed. That's why Tommy Tinker is always ready with all sorts of tools that help him with knots and bolts and fixing any broken items.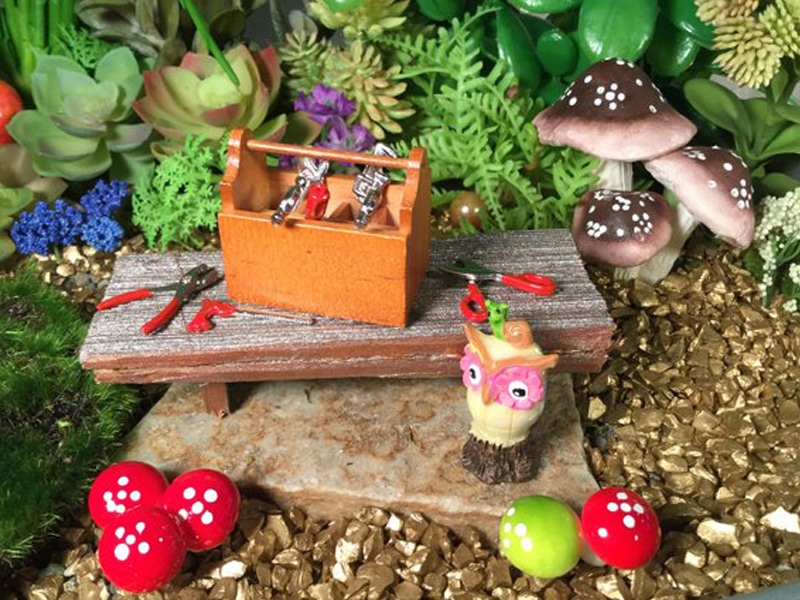 Any hardworking hero always has sidekick. One of Tommy Tinker's most trusted pets is the owl called Ziggy. Ziggy is also accompanied by his friend, the crazy snail, who often sits on the owl's head.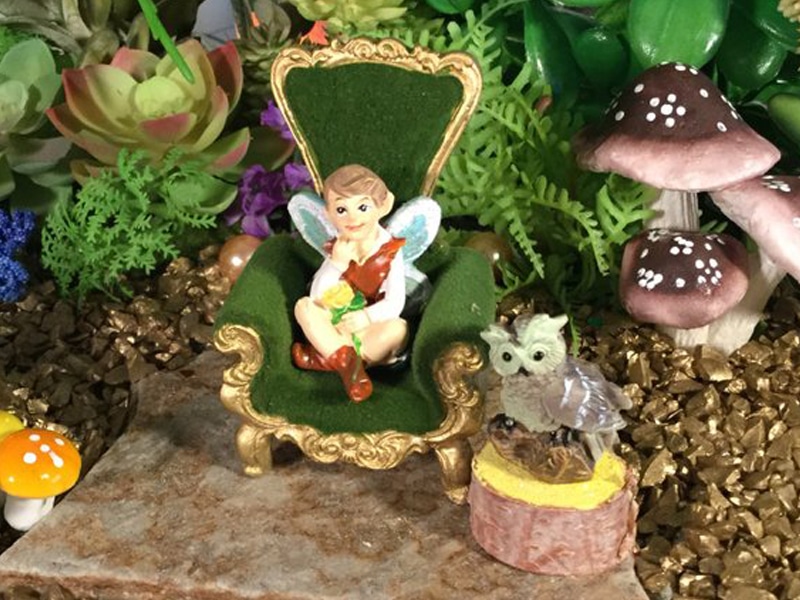 A Tommy Tinker-inspired fairy garden won't be complete without Tommy Tinker himself! Tommy Tinker is sitting on an elegant green velvet throne, as he was just called into Royal Castle by King Henry and Queen Olivia. As he patiently waits for their arrival, he is accompanied by one of the Royal pets, an owl!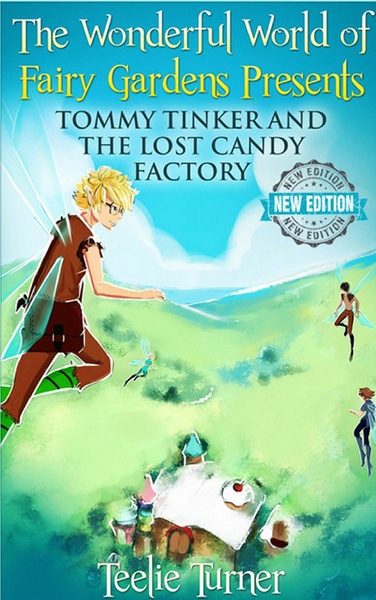 Once your Tommy Tinker-inspired fairy garden is complete, all you'll need is a copy of Tommy Tinker and The Lost Candy Factory! In this new edition, you can get an instant download of the magical book, which follows our dear Tommy Tinker as he is summoned by King Henry and Queen Olivia to help them solve the mystery surrounding The Lost Candy Factory. Find out of he'll say yes to the request of the Royals and if he is brave enough to face the challenges in this enchanting new story.
Teelie's Fairy Garden is the place to find the best fairy garden inspiration, from themes and accessories to specific scenes like an awesome Tommy Tinker-inspired fairy garden. Every day, our blog offers magical advice on how to create an enchanting fairy garden. For more awesome ideas, check out the link below.
Fairy Garden Accessories That Will Spark the Kids' Imagination
Just a disclaimer – We have partnered with these companies because we use their products and/or proudly trust and endorse them – so we do receive a commission if you make a purchase or sign up for services. Often, we are able to negotiate special discounts and/or bonuses, which we will pass on to you via our links. We often get short notice on sale items available for 24-48 hours as we will pass these savings onto you.