Welcome back to Teelie's Fairy Garden. This week we're going to introduce you to our magical new book 'A Beautiful Look at Autumn Through the Eyes of a Fairy Garden.'  It is just having a few final edits made to it and then we'll be able to share the link. In celebration of this book, we're going to share some adorable options for autumn fairy garden decorations.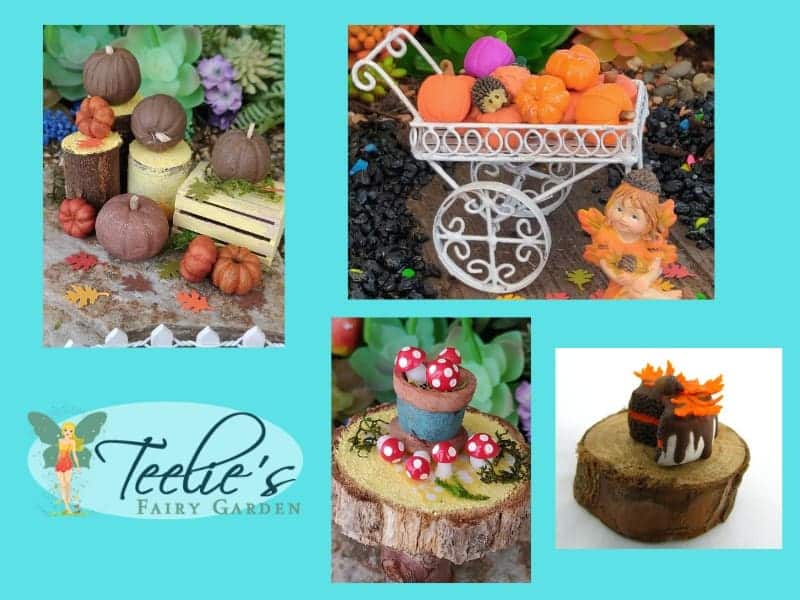 Magical Pumpkins
We found some cute brown pumpkins that we think may have some magical quality since they are not often seen in pumpkin patches. They are available in large and medium sizes.  Find them on Etsy.
Pumpkin Cart
Add some magic to your fairy garden with this beautiful white fancy fairy cart that is laden to the brim with pumpkins (orange and purple ones), and a friendly hedgehog that is sure to make you smile. Find this cuteness overload on Etsy.
Mushroom Toadstools
Mushroom toadstools are another pleasing option for an autumn fairy garden, especially if they are arranged on rustic looking wood slices like in the photograph. Find them on Etsy.
Delightful Autumn Desserts
Add some autumn sweets to your fairy garden to entice magical visitors. We found the perfect dessert for your fall dining table. It has acorn and leaf decorations on it and is filled with a decadent chocolate favor. Find it on Etsy.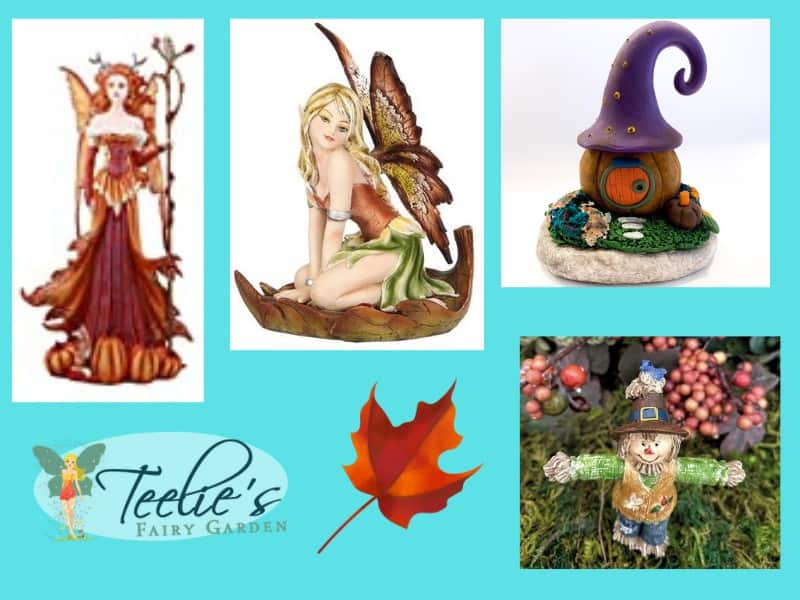 Pumpkin Queen
Invite the beautiful Autumn Pumpkin Queen into your garden. She has many magical powers and could use her fairy dust to help bring your garden a sense of peace and happiness. Meet her on Amazon.
Autumn Fairy
All fairies should have friends, so consider inviting the Autumn Winged Fairy too. She's currently kneeling on a magical leaf carpet. She can also be found on Amazon. She has beautiful blond hair and a welcoming smile.
Gnome Home
Gnomes and fairies live in perfect harmony in a fairy garden. Consider inviting a gnome to join your autumn garden. Give them a nice house to live in like the purple one featured above. The house resembles a pumpkin wearing a witches' hat. It is unbelievably cute. It can be found on Etsy.
Joyous Scarecrow
Autumn is known to be the time that the scarecrows set up their posts in fields to keep the birds from eating the harvest. How about inviting a joyous scarecrow to enjoy some rest and relaxation in your garden, since the fairies can put a spell on it to protect the produce? Find this miniature scarecrow on Etsy.
Thank you for visiting Teelie's Fairy Garden. Consider picking up your copy of 'A Beautiful Look at Autumn Through the Eyes of a Fairy Garden' when it becomes available, for a chance to sit back and look at numerous photos of autumn fairy garden scenes. They will not disappoint you. Also, have a look below at some of the exciting things we have happening in Fairy Land. Several other new books are also being released. Keep an eye out for them.
The Wee Folk are also launching a magical cookbook. Watch our video to learn more and send your recipes to ideas@prtfg.com Let's see how international the Wee Folks can make this special community project.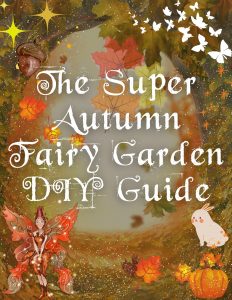 The fairies would also like to invite you to discover their Super Autumn DIY Fairy Guide with fairy gardening ideas on the themes of autumn, Halloween and Thanksgiving. Find it here.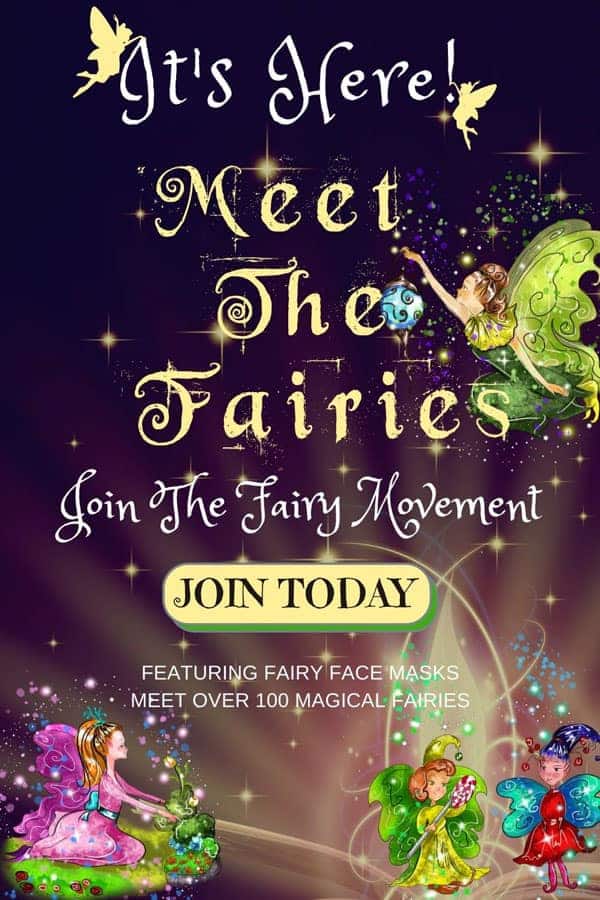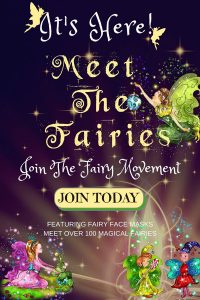 Sign up to get a copy of the Meet the Fairies catalogue / book. It's an enchanted opportunity to get better acquainted with over a hundred incredible fairies.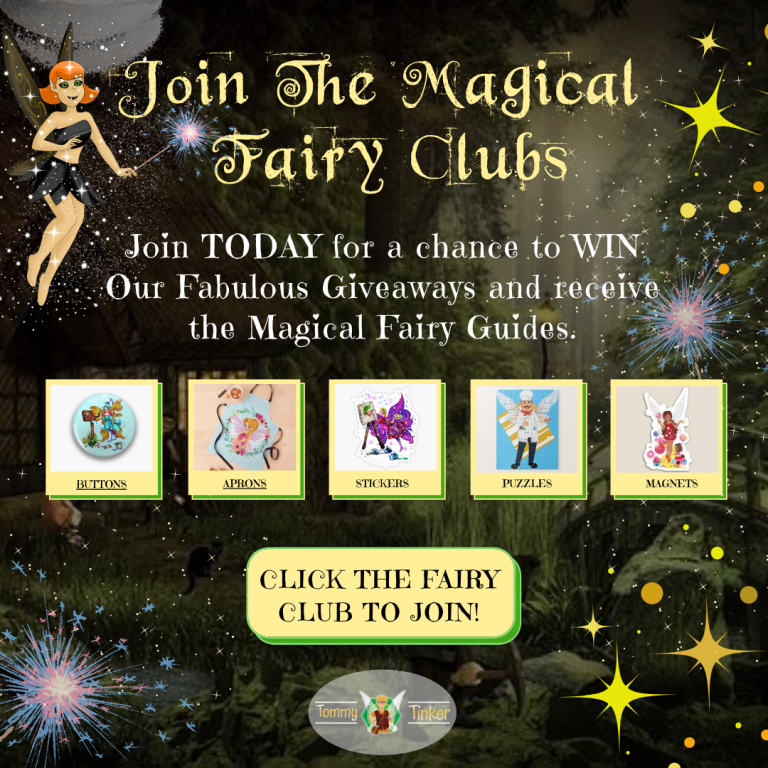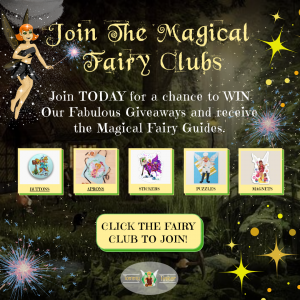 The Fairies have started several magical fairy collector's clubs. Learn more about them here. All our clubs come  with intriguing downloads and chances to win wonderful prizes.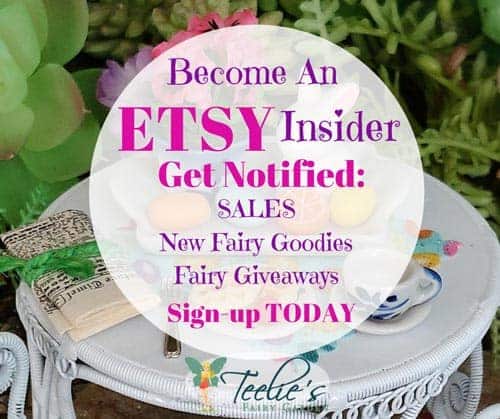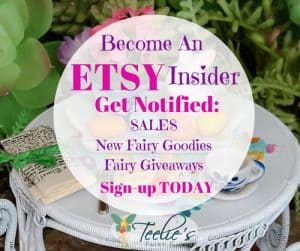 You can also sign up to be an Etsy insider and get notified by e-mail about fairy giveaways, goodies, and sales. Sign up here. 
Just a disclaimer – We have partnered with these companies because we use their products and/or proudly trust and endorse them – so we do receive a commission if you make a purchase or sign up for services. Often, we are able to negotiate special discounts and/or bonuses, which we will pass on to you via our links. We often get short notice on sale items available for 24-48 hours as we will pass these savings onto you.