This week's adventure is full of magic and rainbows as you have the opportunity to meet eight magical unicorns who are looking for their forever home. If you're looking to adopt a unicorn into your home this holiday season, Teelie's Fairy Garden can help you.
Enjoy our enchanted video of our talking fairy.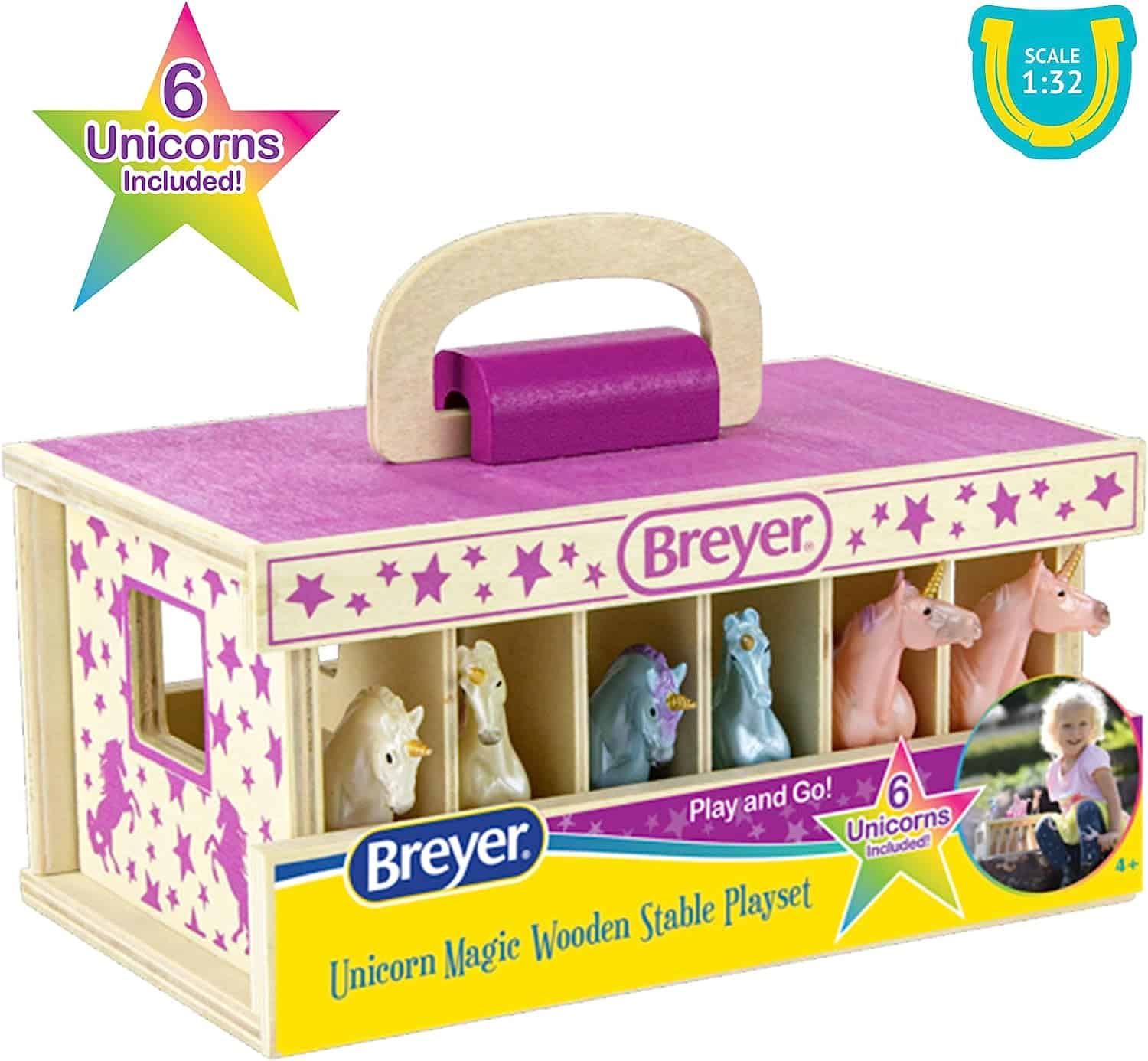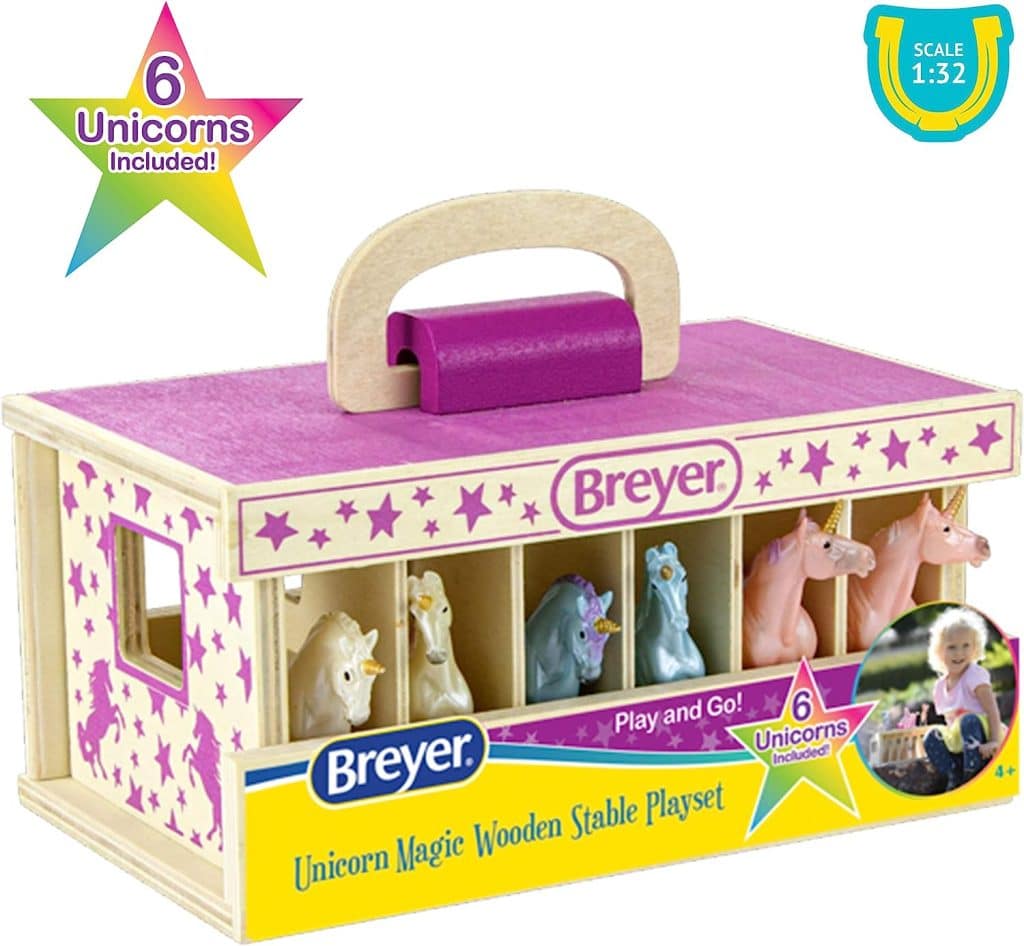 Why adopt only one unicorn when you have the opportunity to adopt six at the same time? These adorable miniature unicorns even come with their own magical wooden stable. Learn more here.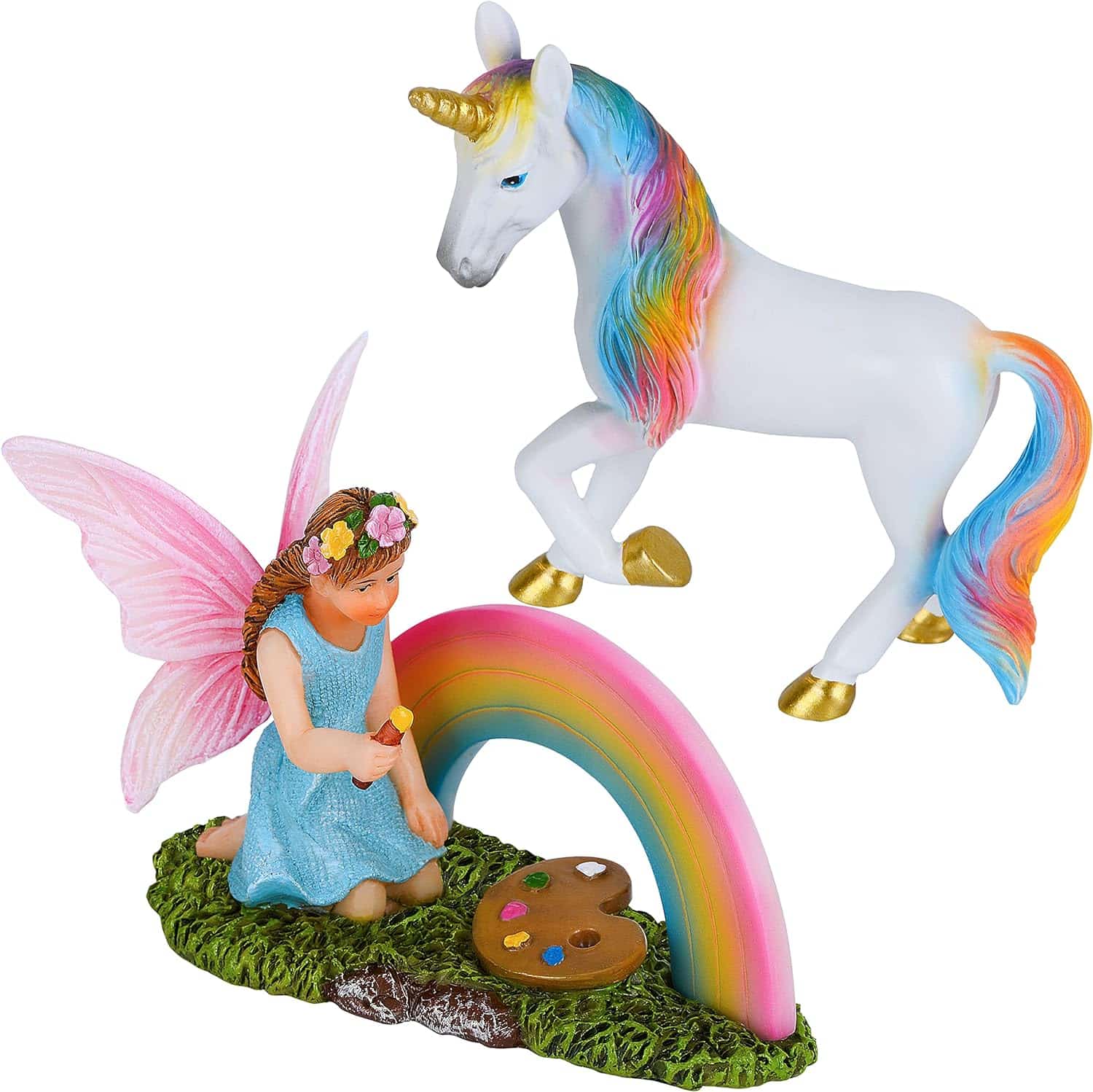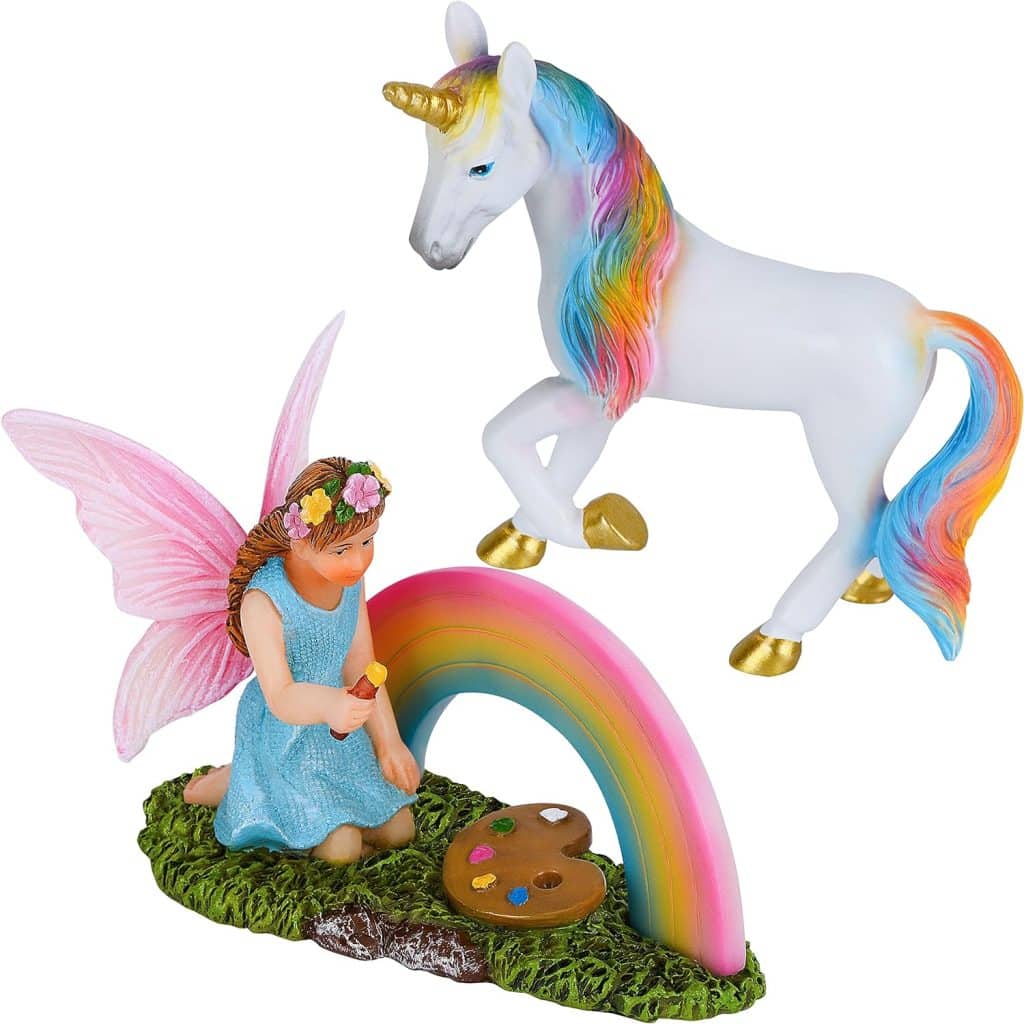 This adorable unicorn comes with its very own fairy too, so if you've been hoping to adopt a fairy friend and a unicorn, now would be a great time. The fairy loves to paint and is working on adding some magic to a rainbow at the moment. The unicorn has a rainbow mane and tail. Learn more here.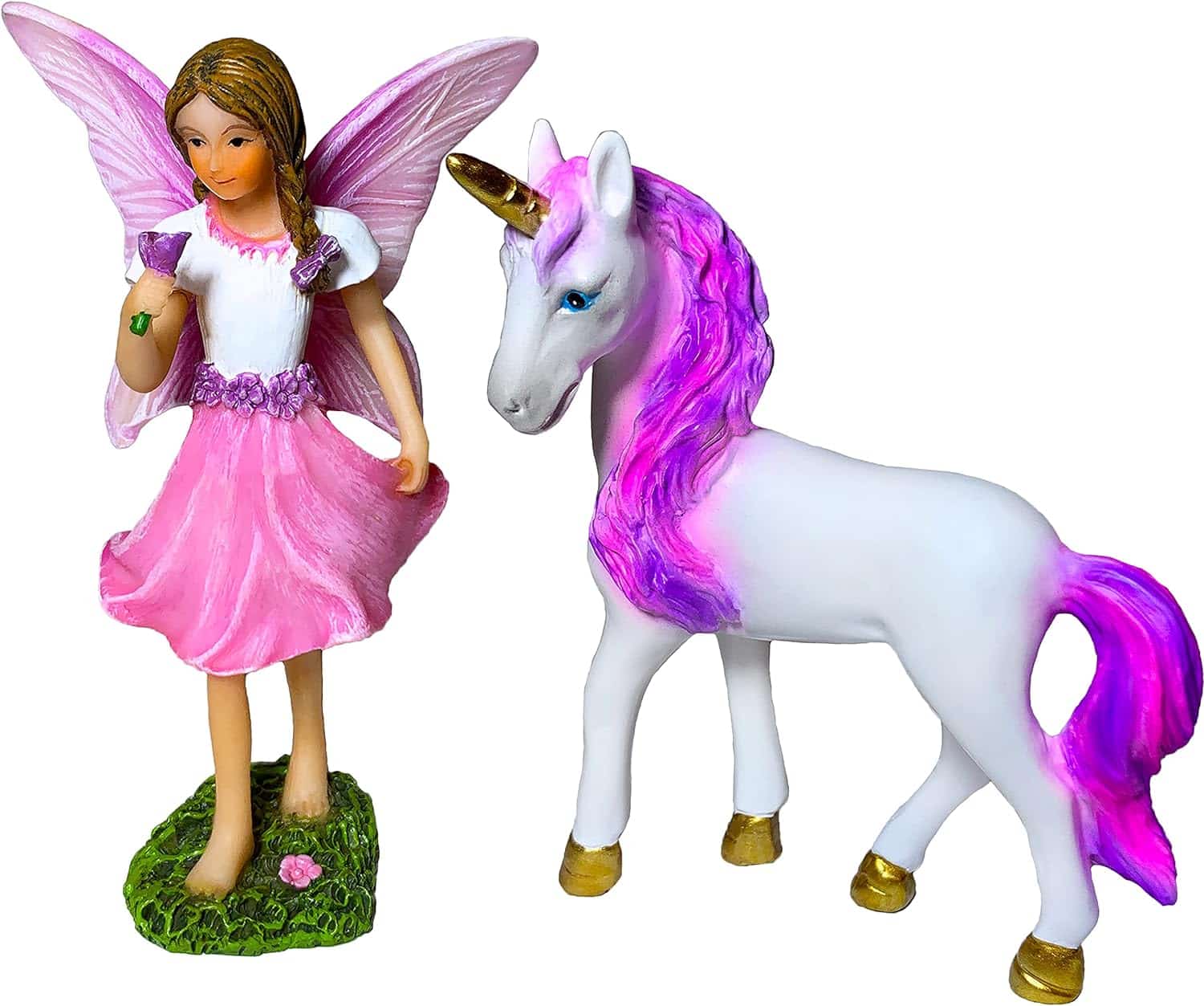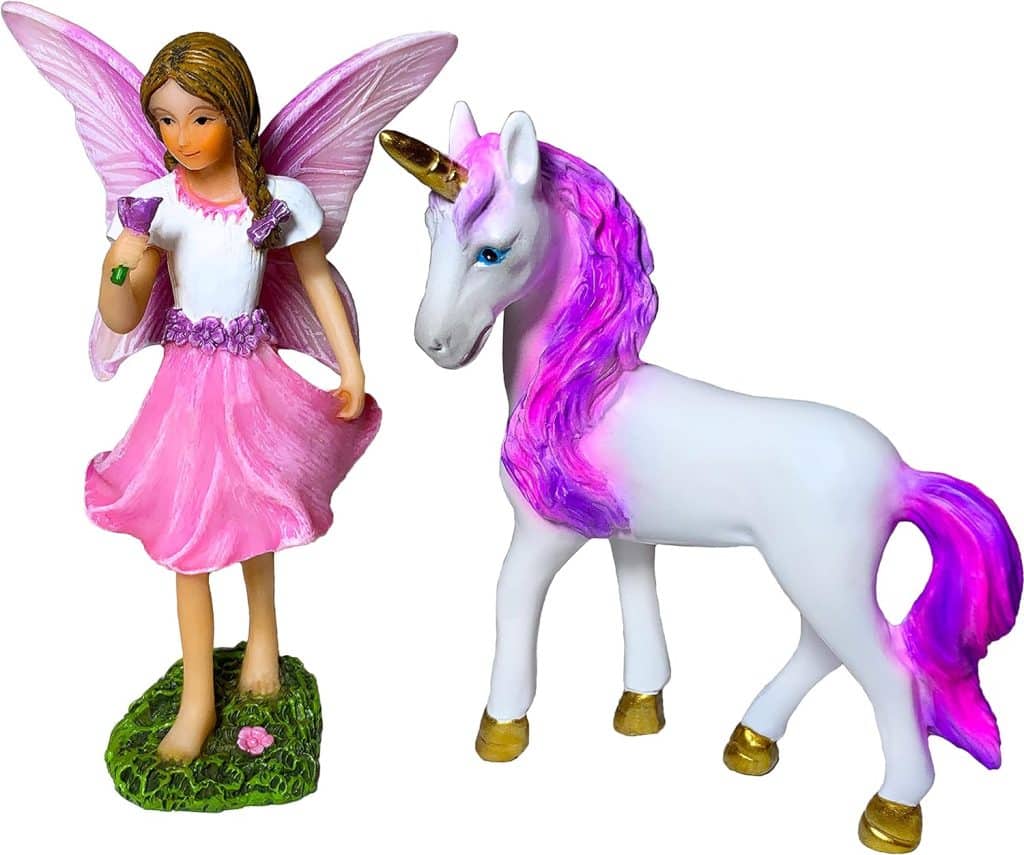 Enjoy a magical time with this unicorn and its fairy too. They are currently out picking flowers. The unicorn has a purple mane and tale. Both of them hope that you'd like to welcome them into your home this Christmas. Learn more here.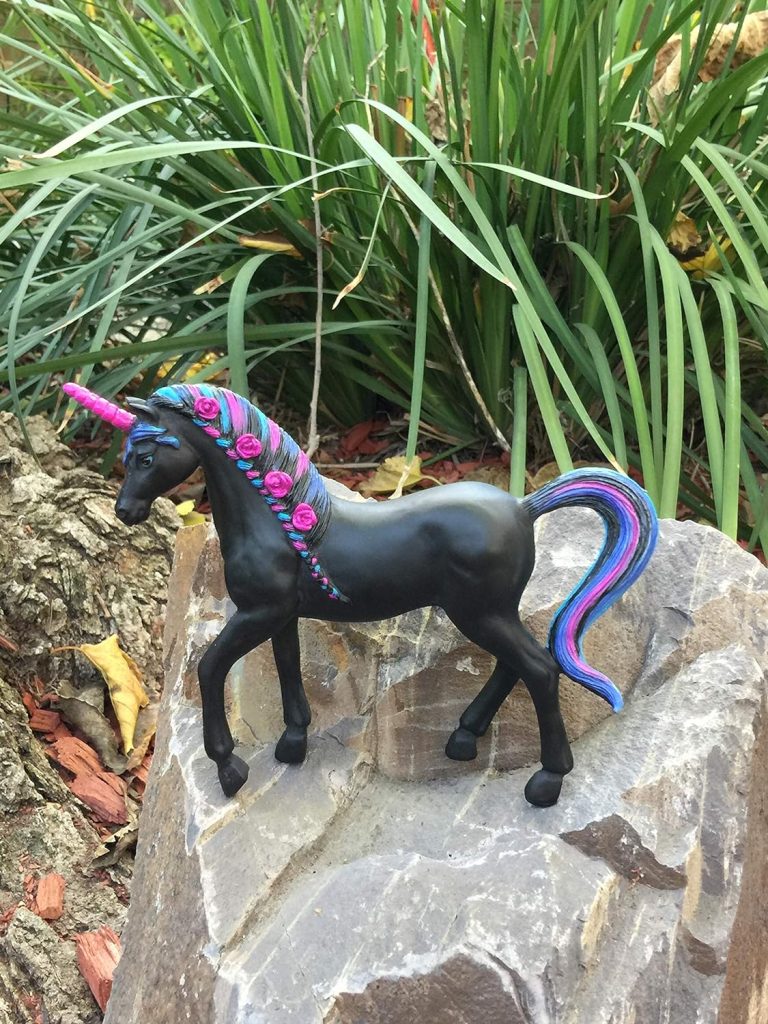 As you know unicorns are extremely rare and this little one is even rarer. It is a special black unicorn that has some stunning accents of pink and blue on its horn, mane, and tale. We especially love the flowers in its mane. Learn more here.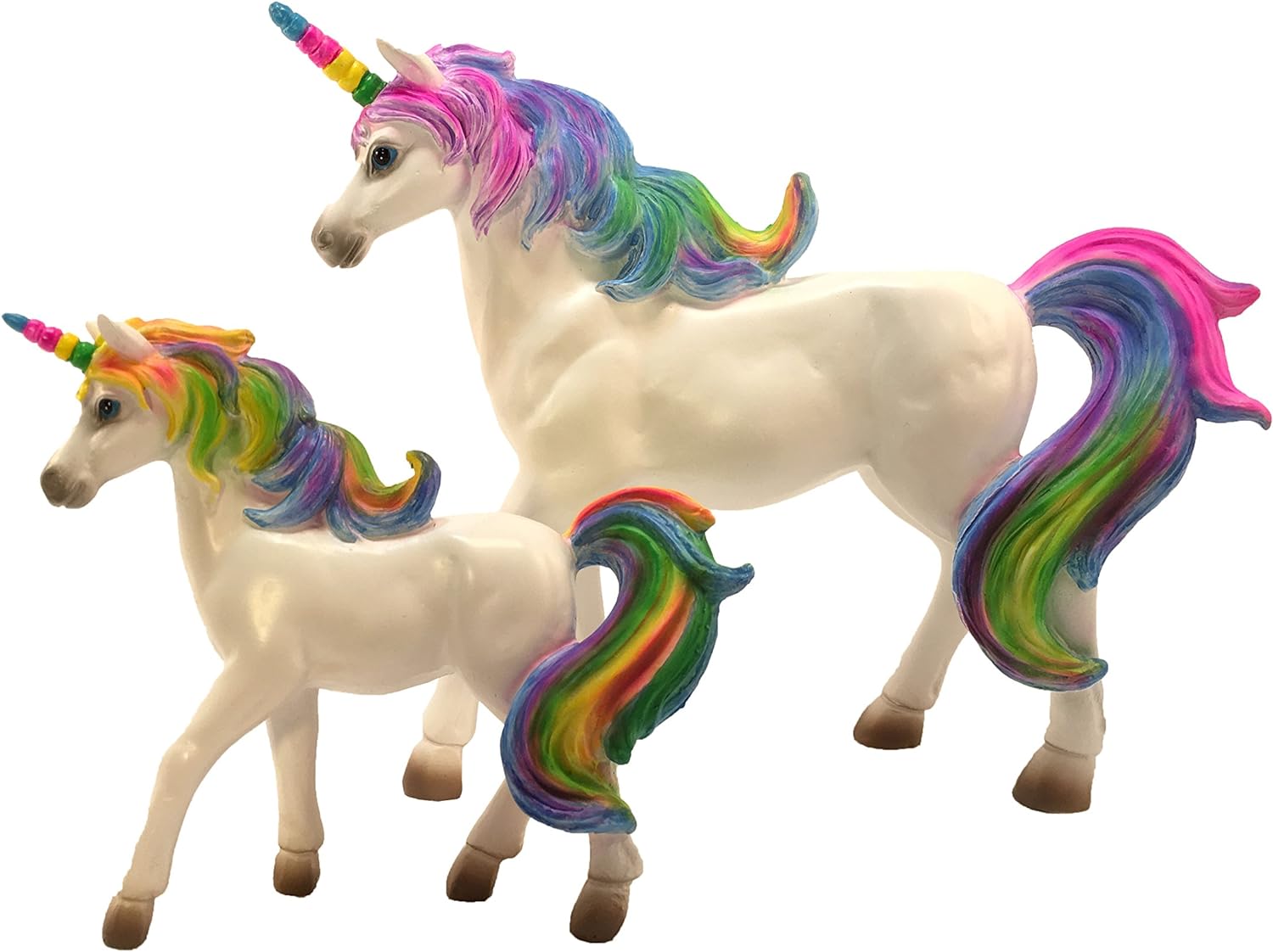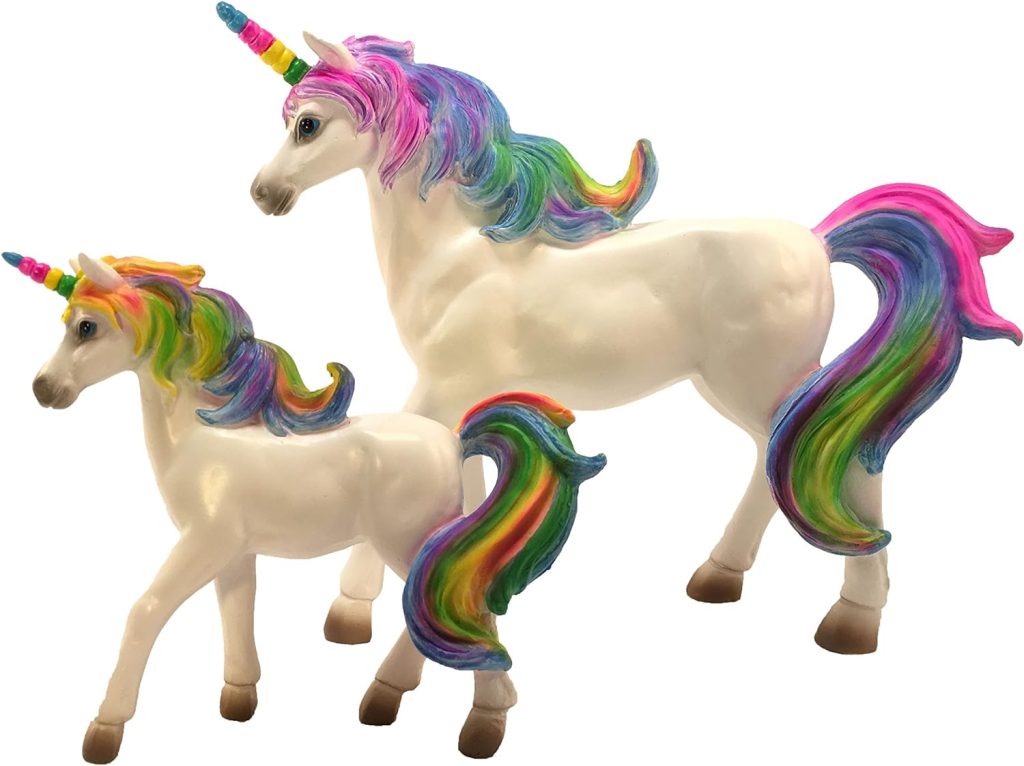 Meet Alana the mother unicorn and her daughter, Penelope. They're beautiful white unicorns that have rainbow-colored horns, manes, and tails. They have to be adopted together and cannot wait to move into your fairy garden. Learn more here.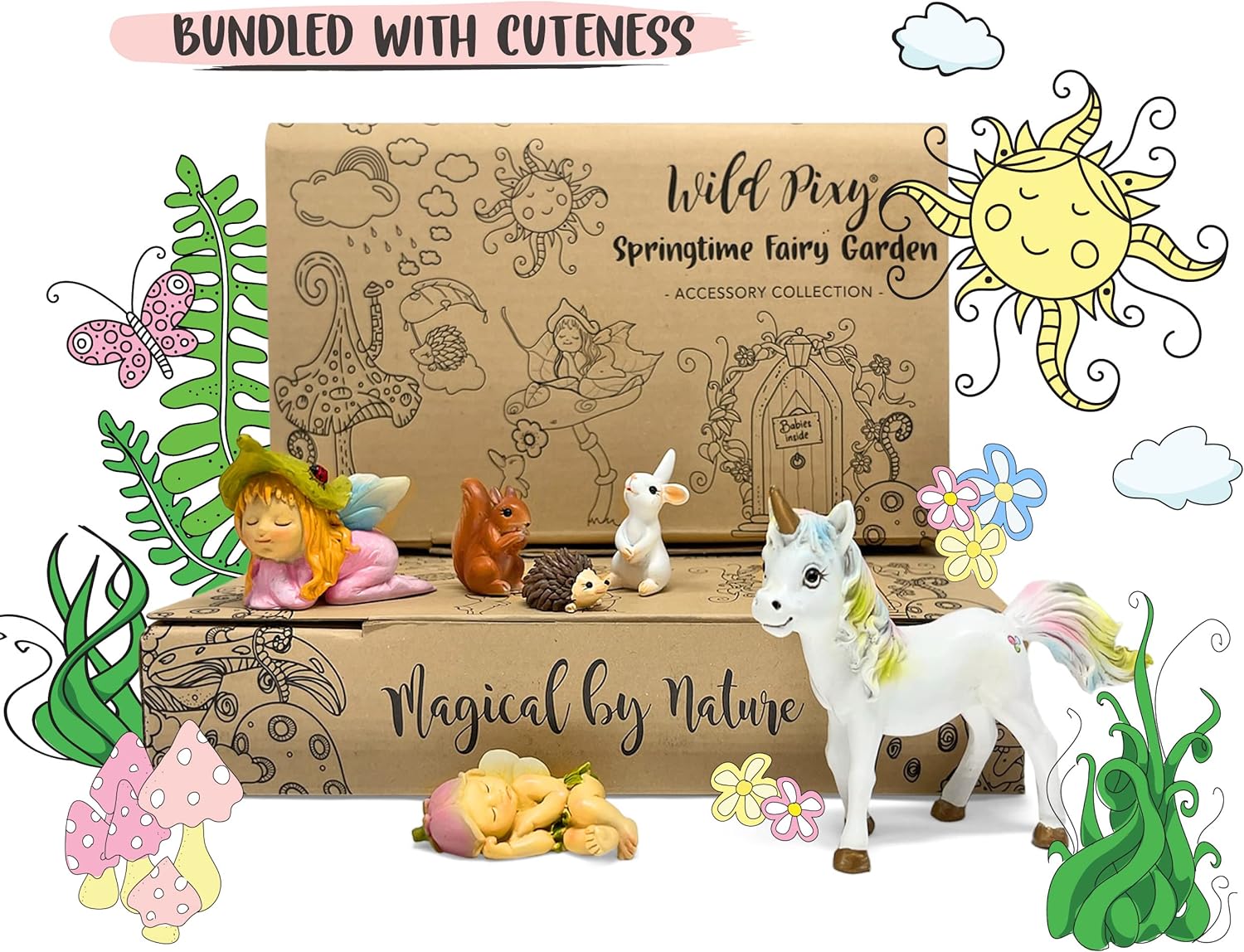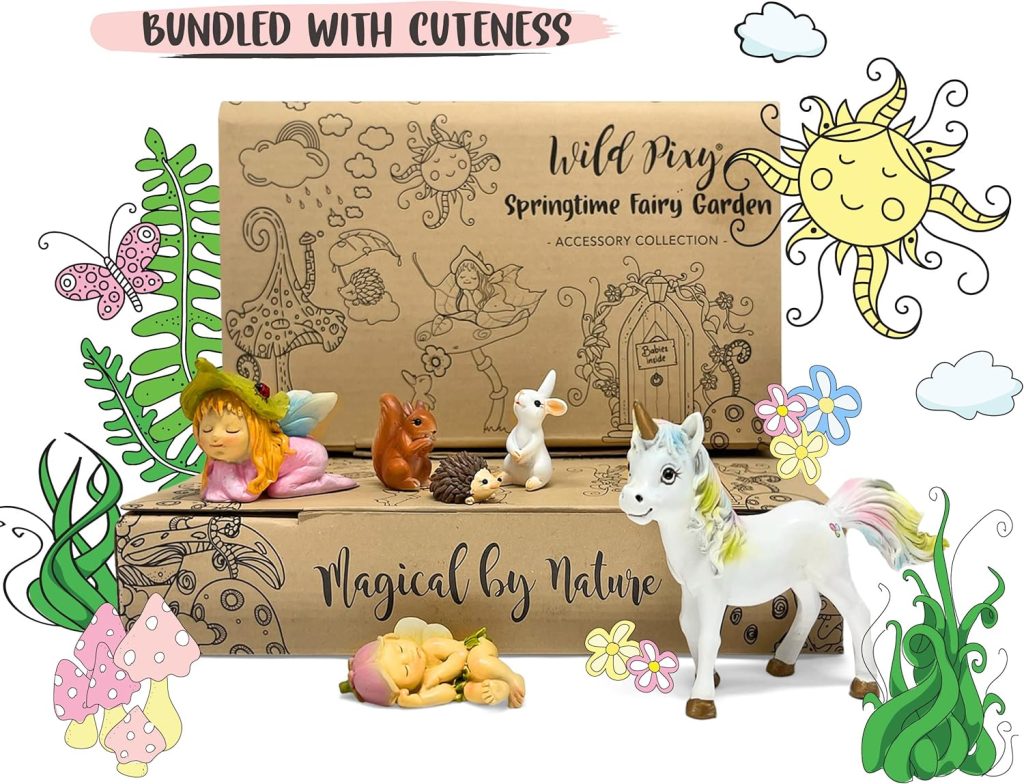 This magical fairy garden kit includes a unicorn, but you'll also have the opportunity to adopt so many other magical creatures including two fairies, a bunny, a hedgehog, and a squirrel. Turn your Christmas gift into a magical experience with your friends from Fairy Land. Learn more here.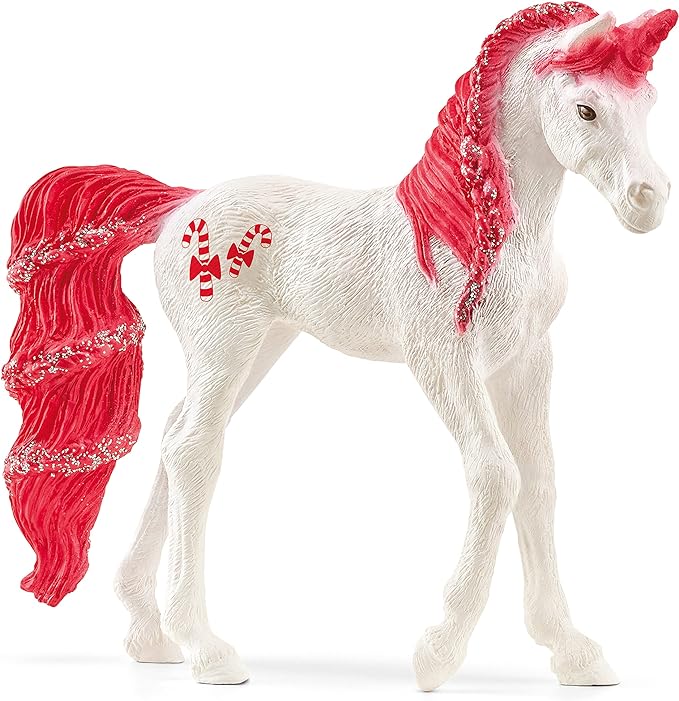 This adorable Candy Cane unicorn is from the dessert series by Schleich Bayala. It is one of several stunning unicorns that has a symbol on its flank. This one has the candy cane and we think it is a perfect option for Christmas. Learn more here.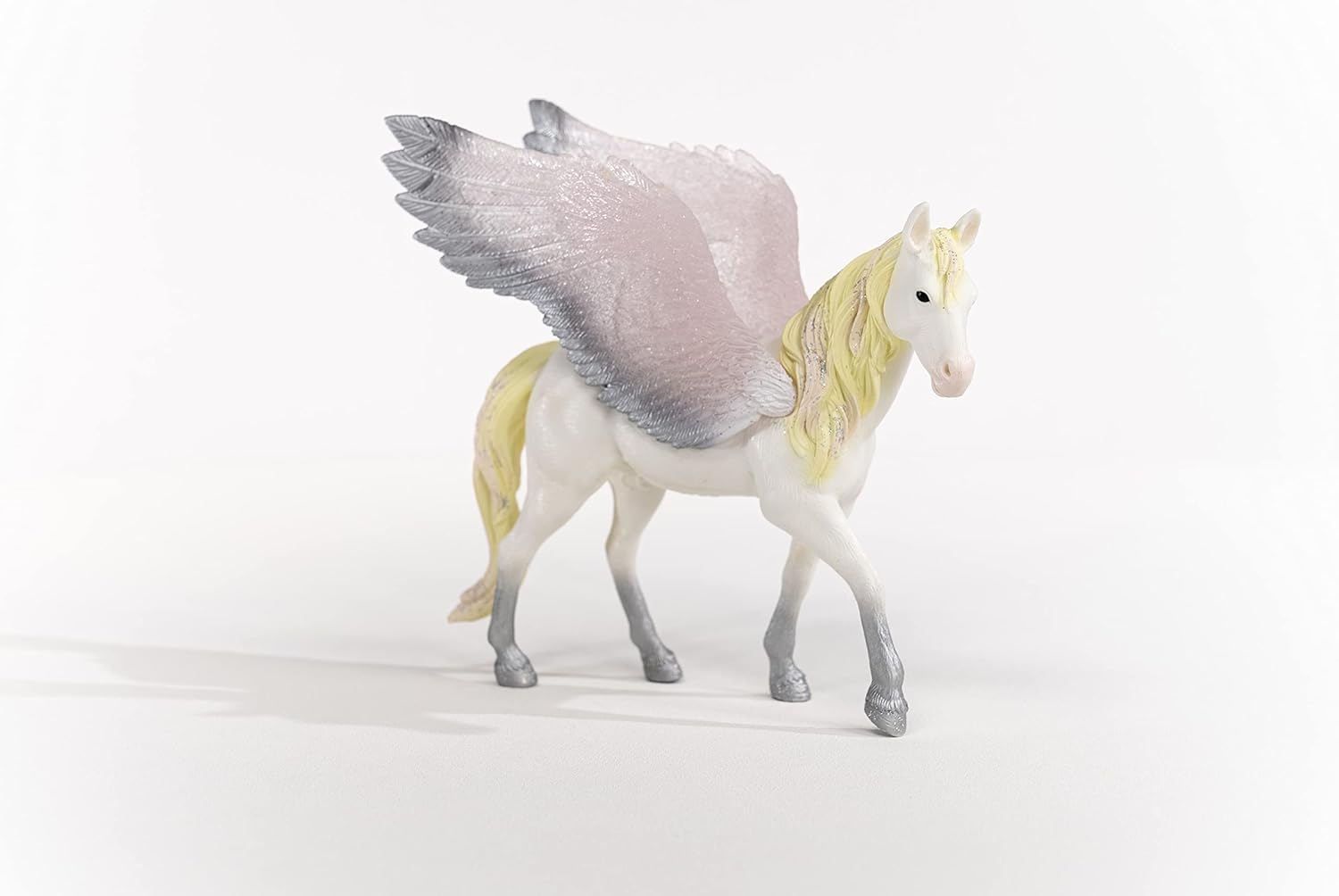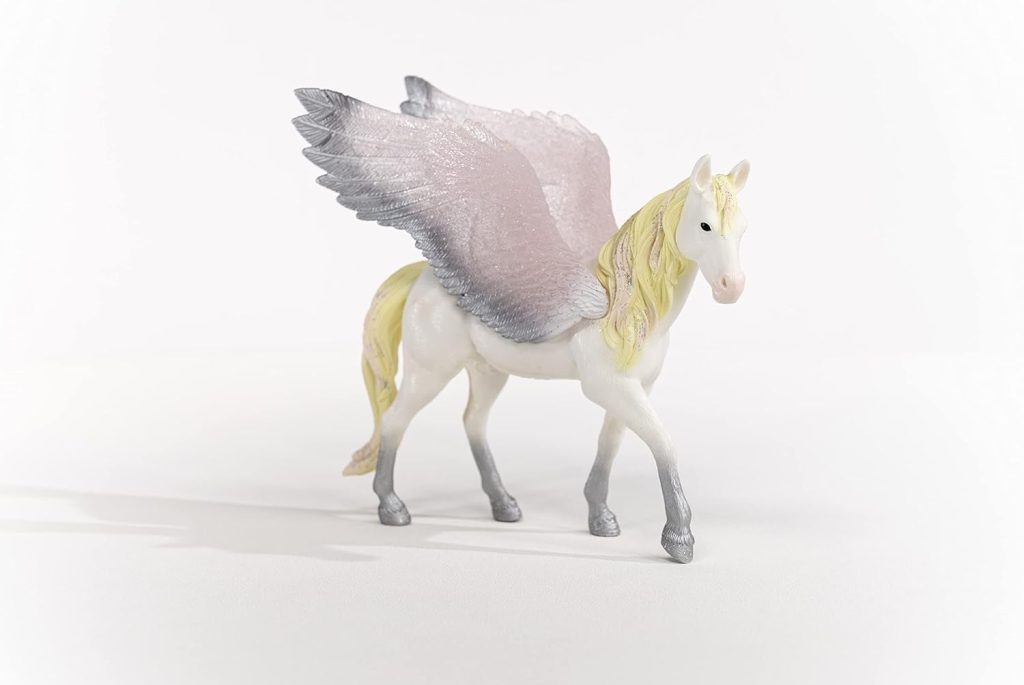 We love this amazing unicorn that is ready to fly. It enjoys the opportunity to fly up high in the sky with its fairy friends. Learn more here.
Thank you for spending time in Teelie's Fairy Garden with us. We hope that our blog has been helpful for when it comes to helping you choose the right unicorn to adopt this Christmas. Please come back and see us again soon.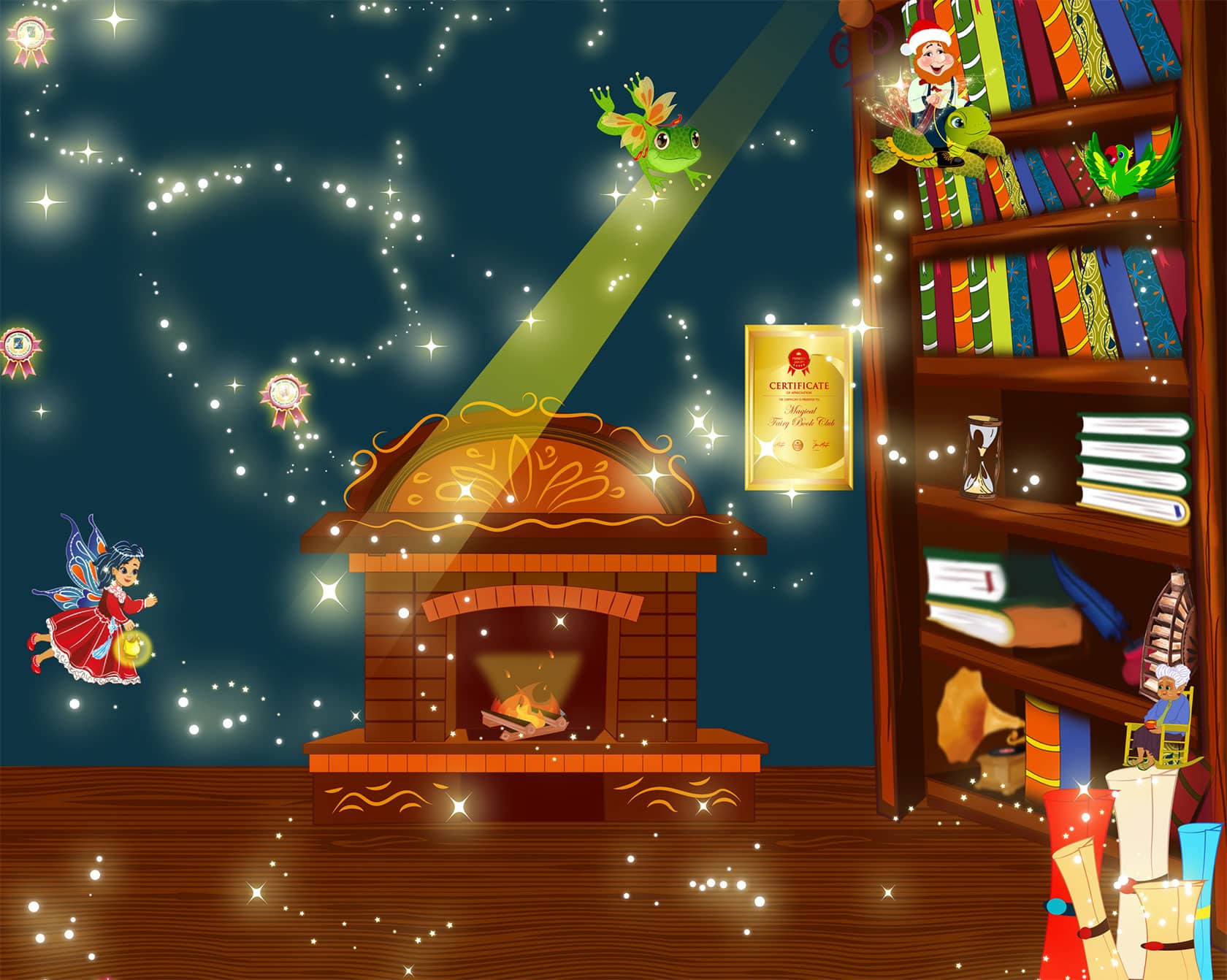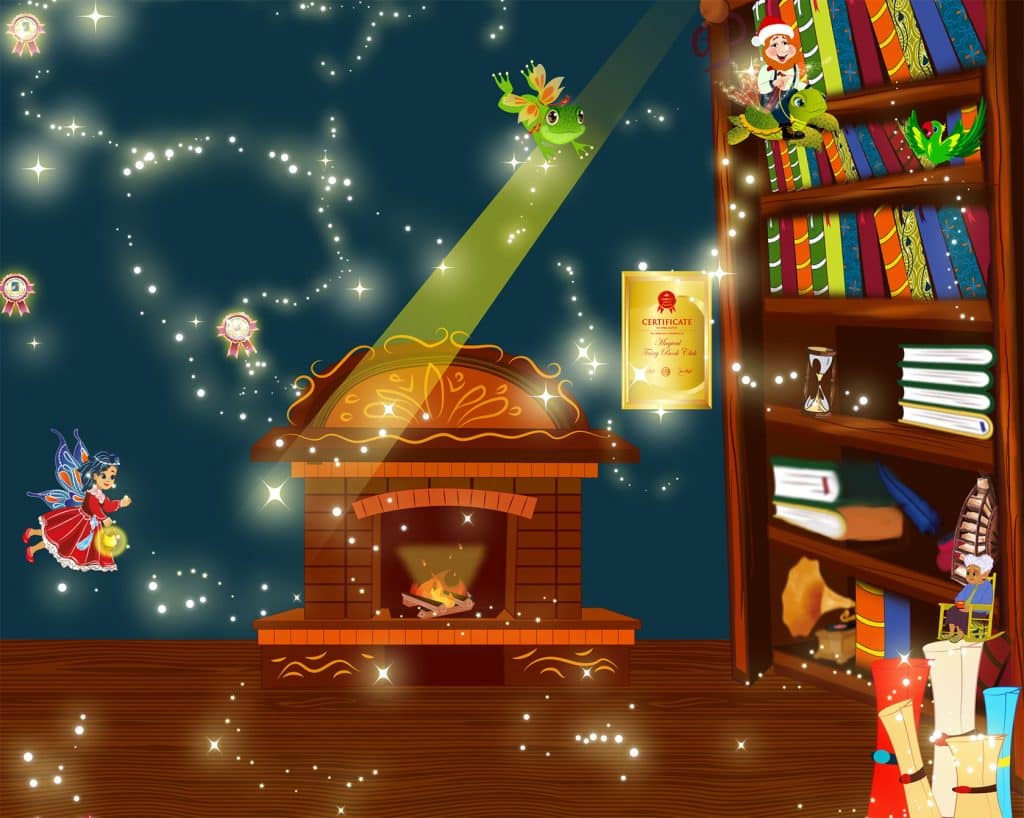 Join the Teelie Turner Magical Fairy Book Club here.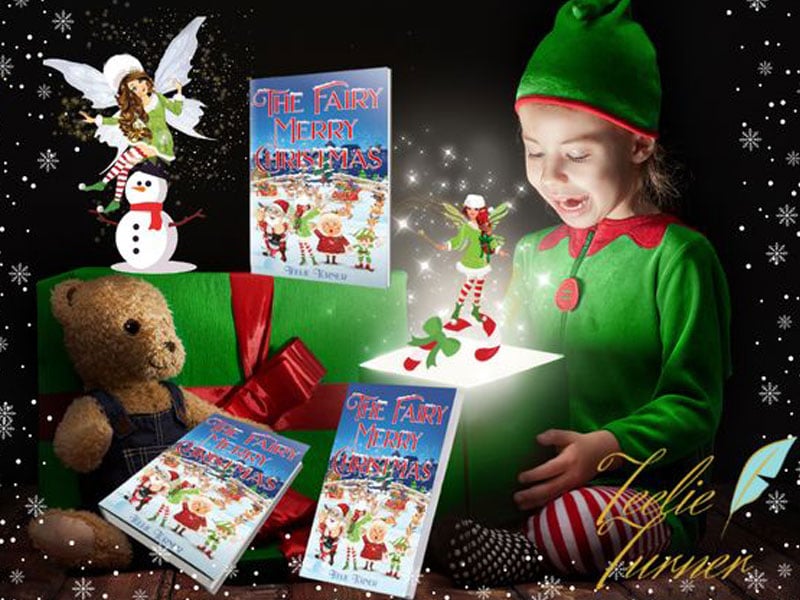 Discover Teelie Turner's complete collection of magical books here. 
Discover one of our magical book trailers.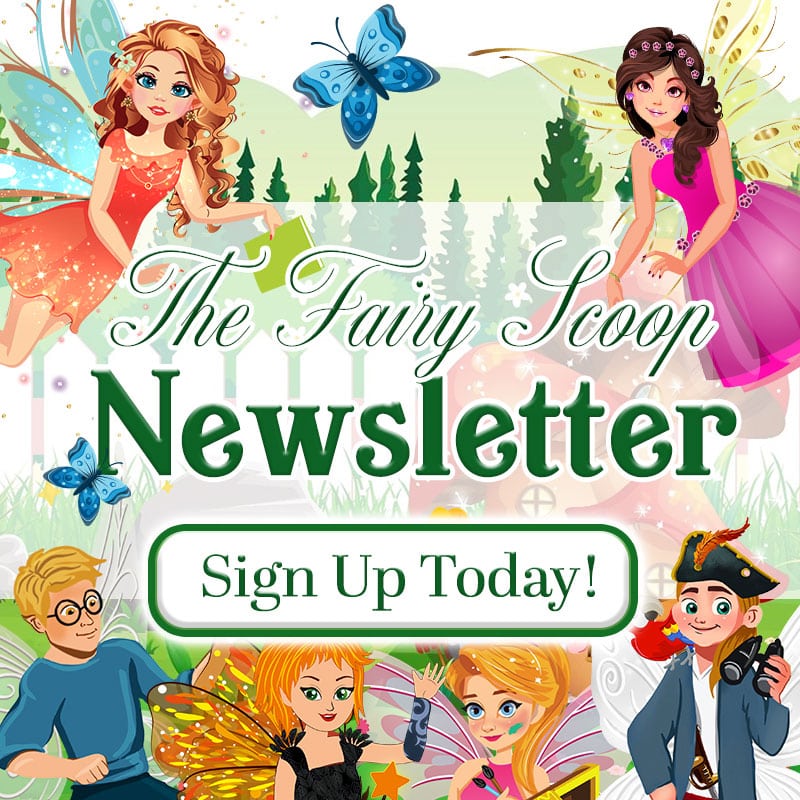 Sign up for The Fairy Scoop Newsletter here. 
Just a disclaimer – We have partnered with these companies because we use their products and/or proudly trust and endorse them – so we do receive a commission if you make a purchase or sign up for services. Often, we are able to negotiate special discounts and/or bonuses, which we will pass on to you via our links. We often get short notice on sale items available for 24-48 hours as we will pass these savings onto you.