Hello Fairy Friends, thank you for coming back to Teelie's Fairy Garden. The fairies found eight amazing fairy figurines which they want to share with you as part of this week's Enchanted Eight. The fairies say  that they are inspired by an afternoon in the garden with their fairy friends.
Friends with Nature
The fairies' first pick is an adorable fairy sitting on a toad stool mushroom, while visiting with a butterfly. The fairy rests her feet on another toadstool. She looks so happy and comfortable. It is a great way to spend time outside in a fairy garden. This figurine is available on Amazon.
Fun with Friends
This next fairy figurine set is a wonderful representation of how three friends can spend time together, each of them enjoying something that they love. One fairy is reading, another is holding an adorable bunny and the third is relaxing and enjoying his surroundings. Want them to be part of your fairy garden, visit Amazon.
Forever Fairy Friends
The third fairy pick for this week's Enchanted Eight is of three fairy friends sitting together enjoying their everlasting friendship. They love to travel together, especially to fairy gardens where they can enjoy the beauty of the flowers that are planted there. Want to invite these fairy friends into your garden? Plant some brightly colored flowers and make sure that they know that you believe in them. This fairy figurine can be found on Amazon.
Friends Sharing Secrets
A great part of friendship is being able to tell your friends secrets and that is what these two adorable fairies are doing. If you're looking for them, they'll be somewhere in the garden together, enjoying the sunshine and flowers and each other's company. And, if you'd like to  have them as a fairy figurine for your garden, you can shop Amazon.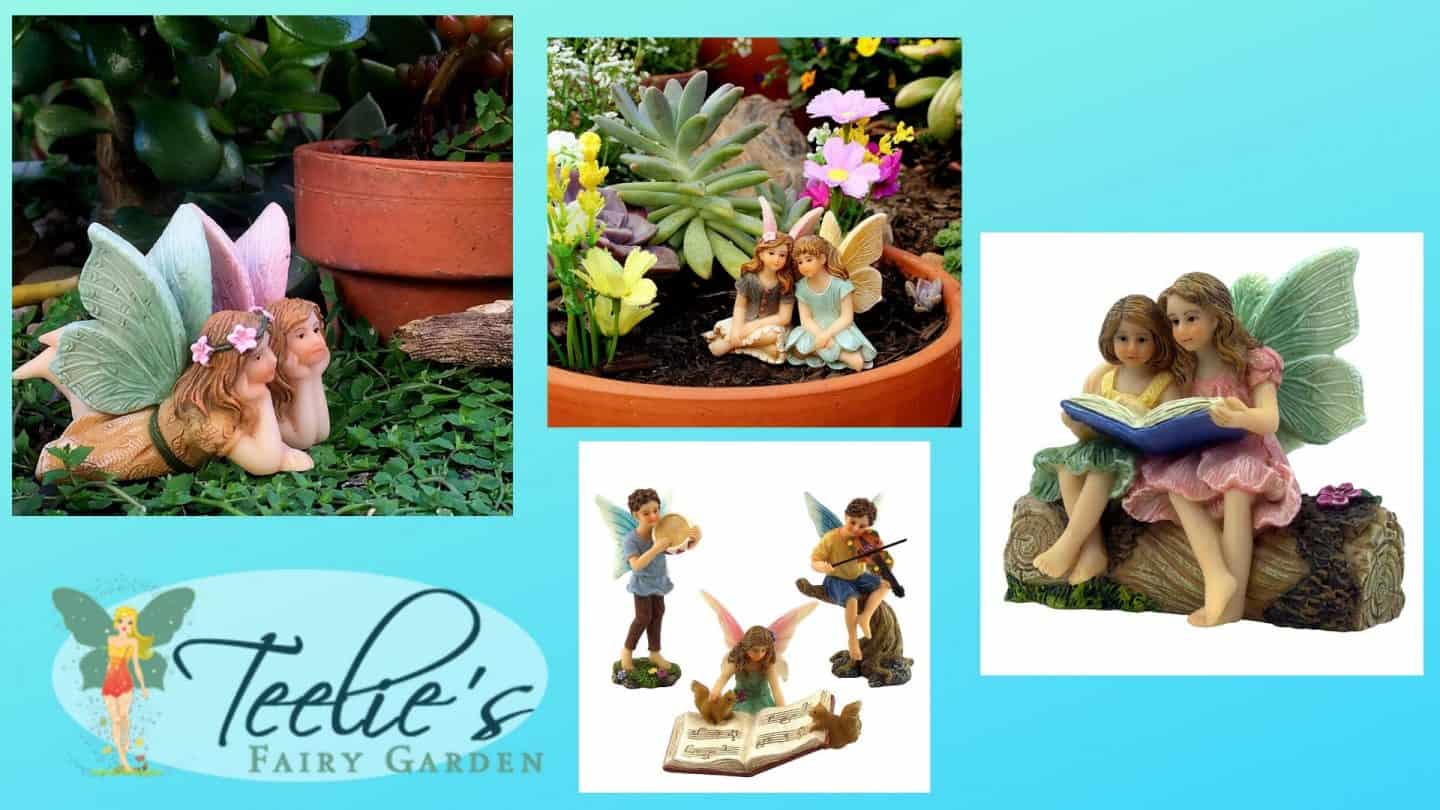 Friends Daydreaming Together
Fairies work very hard, but they also know the benefit of relaxation and that is exactly what these two fairies are doing. They have found a marvellous spot in a garden and are lying down in the soft grass looking around and daydreaming about life. They might even peer up at the clouds and look at how they can change shapes. If you'd like them to join your fairy garden, you can find them on Amazon.
Friends Enjoying Each Other's Company
The fairies next pick is two cute fairies sitting down. In the picture they are seen sitting among the flowers in a flower pot. However, don't let their quiet appearance fool you, when you're not watching, they love to take off and play hide and seek amongst the flowers. However, they'll likely always be where you left them when you're looking for them because they don't want you to know their secret. You can find their figurine on Amazon.
Friends Reading Together
Our next fairy pick is two adorable fairies sitting on a tree stump reading a book together. We aren't able to read the title but we hope that they are reading something magical, perhaps from the Teelie Turner book collection.  You can find this figurine on Amazon.
Music with Friends
The fairies last pick for this week's Enchanted Eight are a musical trio of fairy friends. They spend almost every afternoon practising their music in the garden, surrounded by the beauty of their environment which inspires them. Sometimes they even have some fairy animal friends that stop by and help them, like the adorable squirrels which are currently sitting on the music book. You can find this sweet collection on Amazon.
The fairies hope that you enjoyed seeing these amazing Enchanted Eight picks which can brighten any fairy garden. And behind each figurine are real fairies who enjoy doing the activities which the fairies are enjoying. The fairies love spending their afternoons together in the garden. Many of them make plans to work in the morning and then use the afternoons for reflection, relaxation, friends and family. Please continue to explore Teelie's Fairy Garden for more amazing fairy adventures. Perhaps you'd like to read about some graceful unicorns?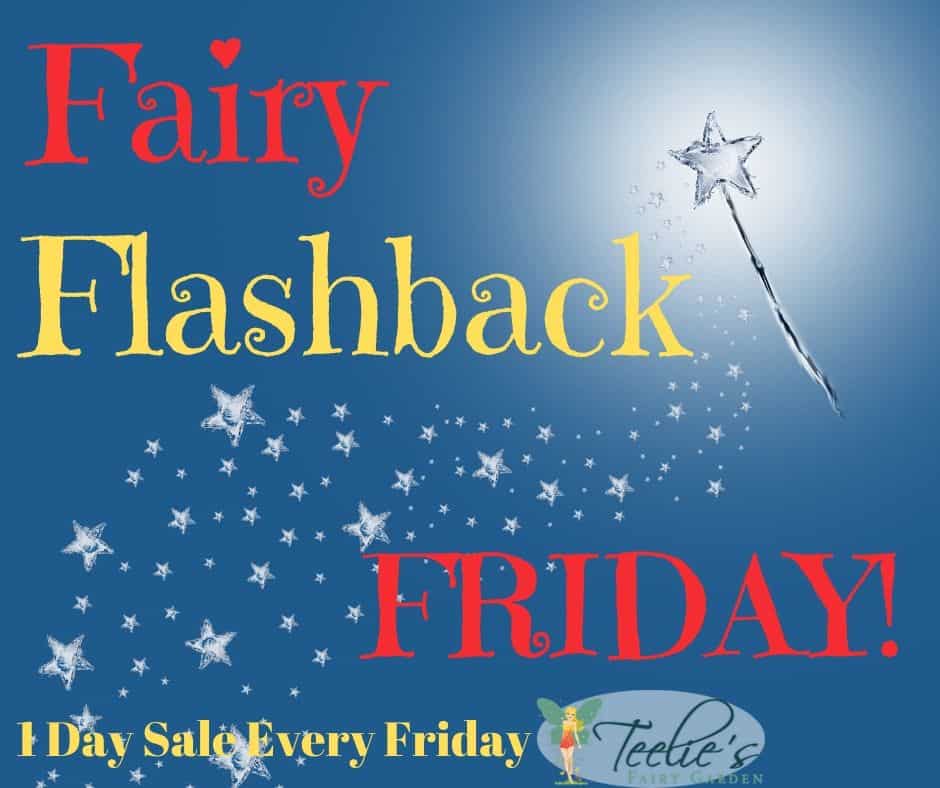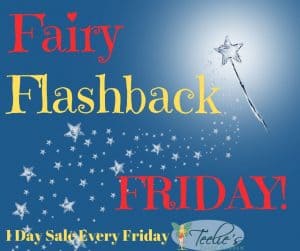 Every Friday, you'll also find a sale on at our Etsy Store which could inspire your fairy garden adventures. There are many items on sale from 25-40% off. Check it out here.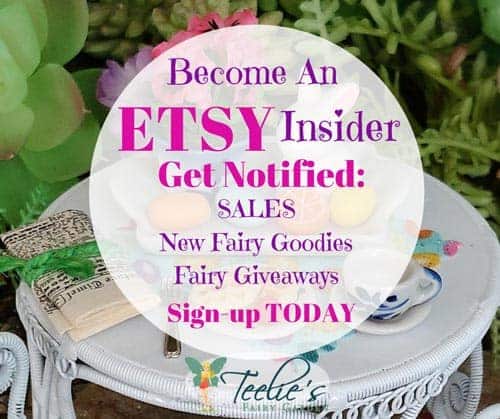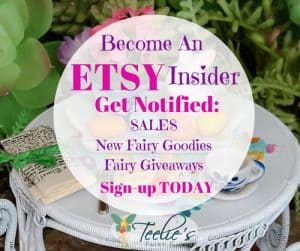 You can also sign up to be an Etsy insider and get notified by e-mail about fairy giveaways, goodies and sales. Sign up here.
Just a disclaimer – We have partnered with these companies because we use their products and/or proudly trust and endorse them – so we do receive a commission if you make a purchase or sign up for services. Often, we are able to negotiate special discounts and/or bonuses, which we will pass on to you via our links. We often get short notice on sale items available for 24-48 hours as we will pass these savings onto you.