Valentine's Day is here and some of the fairies are going on a special and romantic adventure today. They are heading to a fairy gathering in a secret location. They'll spend the entire day there and enjoy a fantastic eight course Valentine's meal.
Sugarsnap, the Valentine's Card Fairy is also going to make a short appearance and read the story which our friend Teelie Turner wrote about Sugarsnap. If you'd like a chance to own this enchanting fairy book, you can find it here.
And once you've had the chance to enjoy learning about the amazing food which will be served at this romantic fairy feast, be sure to continue exploring Teelie's Fairy Garden. It is filled with magic and love, especially on this very romantic day.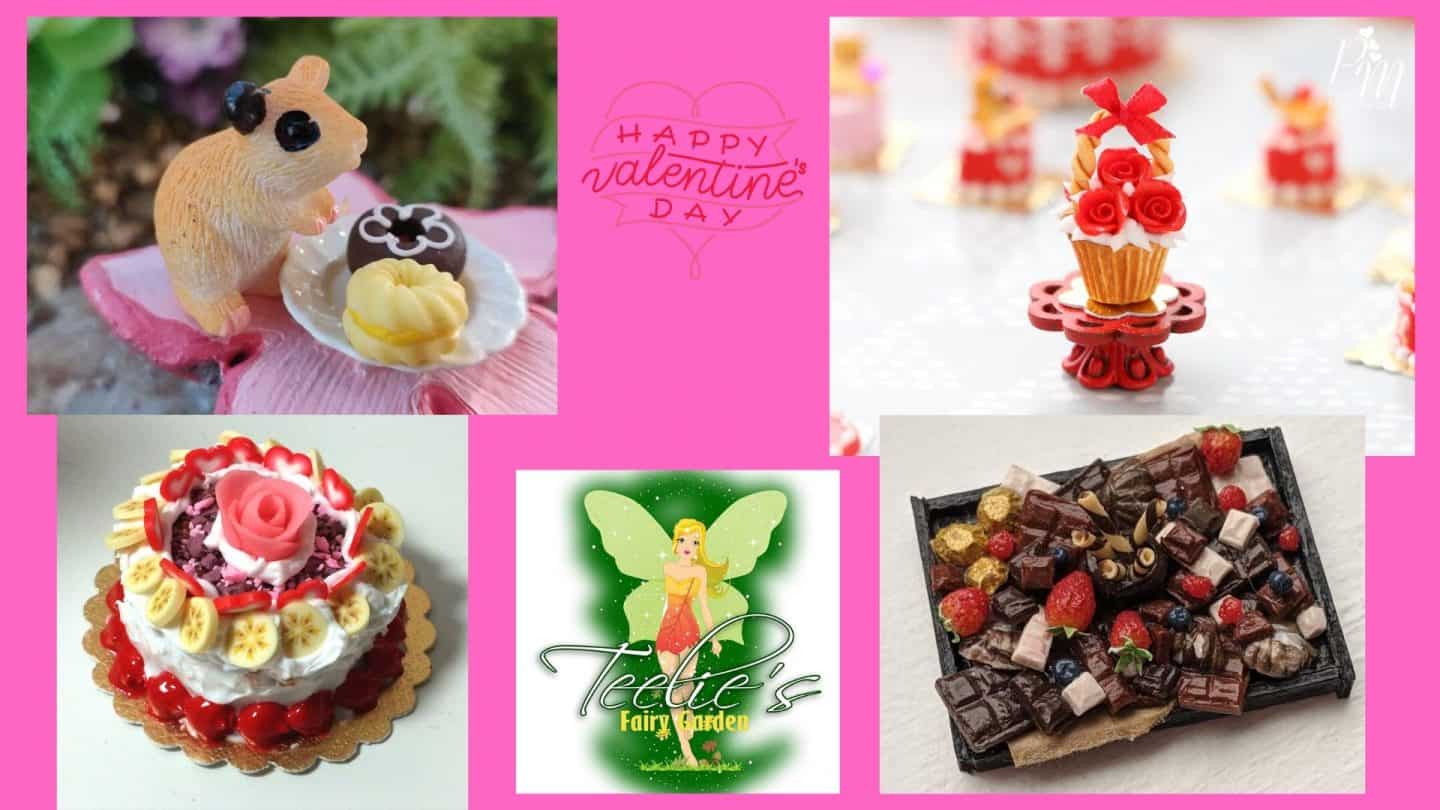 Breakfast Pastries
The first course which the fairies will be enjoying are breakfast pastries. They'll probably be served by this adorable miniature mouse as seen in the photo. The pastries look delicious and are going to make the fairies very happy. You can find the miniature breakfast pastries scene on Etsy.
A Bouquet of Cupcakes
While the second course of most meals is a soup or salad, when you're a fairy, you prefer something sweet. That's why the fairy bakers decided on this amazing edible cupcake bouquet of roses. It is a work of art. If you'd like to buy it for your fairy home or dollhouse scene, you can find it on Etsy.
Cake With Fruit
The third course of this delightful fairy meal is a cake that has some fruit in it. The bananas and cherries go wonderfully with the delectable frosting and the decorative and edible hearts. When the fairies finish this course, they'll get the chance to take a magical walk with their fairy love before returning to the table for their next course. If you'd like to have a replica of this cake, it is available on Etsy.
A Magical Assortment of Chocolate
The fourth course of the meal is a magical assortment of chocolate which will be served on a special chocolate tray. Some berries have been included on the tray. This tray can be yours by visiting Etsy.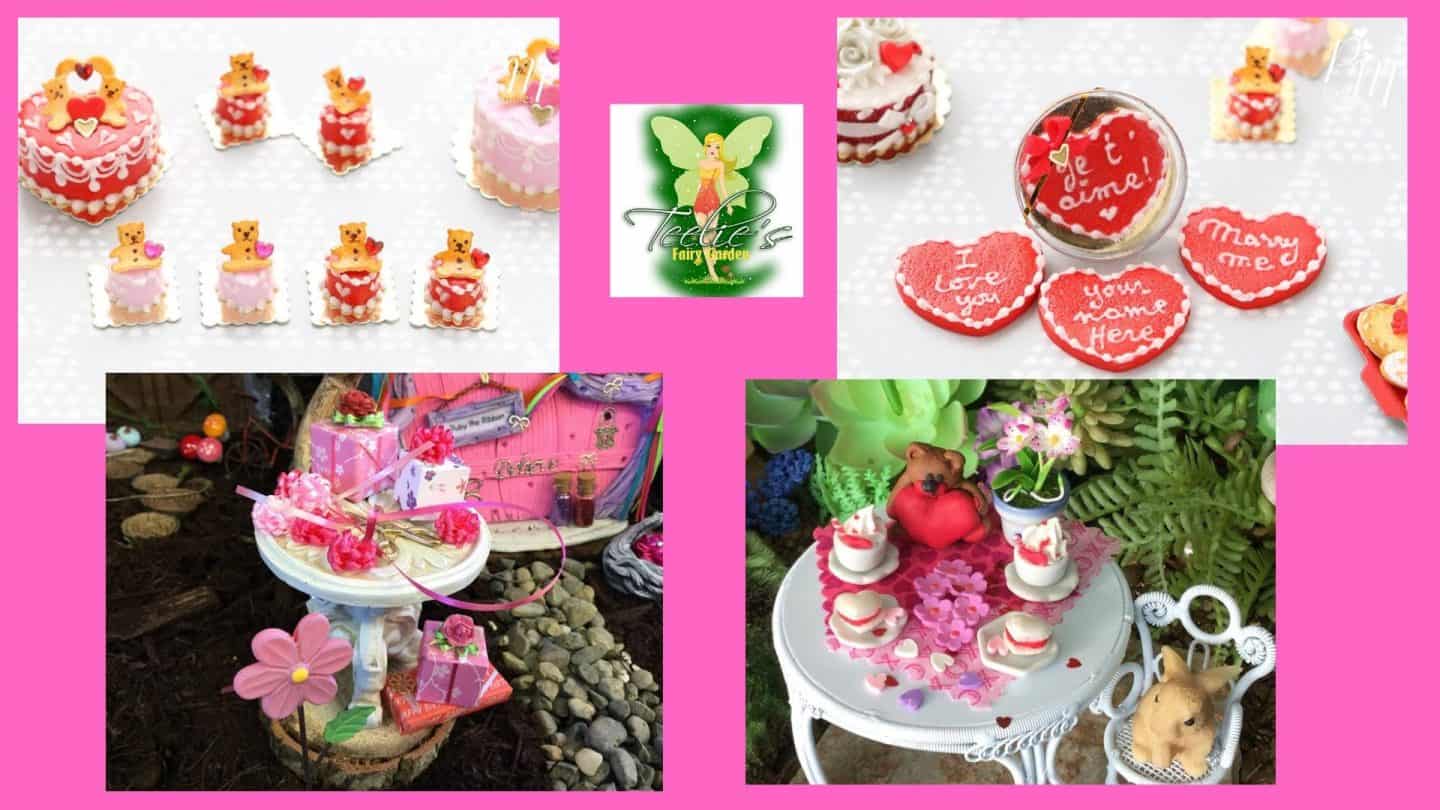 Miniature Fairy Cakes
The fairies next course is especially cute. The fairy bakers really outdid themselves with this one. They created miniature pastries in the shape of teddy bears. Some are in red and others in pink. They are absolutely delicious and are perfect for a romantic Valentine's meal. You can find them on Etsy.
Message Cookies
The next course is very special because these iced cookies which the fairies are going to eat are not just regular confections. No, they are special magical message cookies. At first the messages are not displayed on them, but a bit of magical fairy dust tossed into the air causes the message to appear during the meal. Over the years Teelie's Fairy Garden has seen some wondrous things occur with these cookies. Once a fairy even got surprised because he didn't know he was going to propose to his girlfriend although the desire to do so had been in his heart for quite some time. You can find this magical scene on Etsy.
Candy in Secret Packages
Our next fairy treat is an assortment of candy. It is wrapped in secret packages. The ribbons were beautifully done by Ruby the Ribbon Fairy at the Fairy Candy Factory. The fairies will probably take a walk or fly around admiring the beauty of their surroundings and snack on some candy treats at the same time. These specially wrapped packages can be found on Etsy.
Tea and Treats
The fairies' last course will be tea and treats. An especially romantic love scene of treats and Valentine's décor will be placed on each table for the couples to enjoy. The tea and treats will be served by some visiting bunnies who wanted some extra work before the Easter season. You can find this adorable scene on Etsy.
Thank you for joining us to learn about this special eight-course Valentine's meal that will last the fairies all day. At the end of the day the fairies are sure to have some romantic tales to tell of their day spent with their love. And, don't forget to stop by Teelie's Fairy Garden's homepage for more magical Valentine's surprises before you go. The fairies also want to warn all humans to not eat a meal that is entirely composed of sugar like the fairies are doing for their Valentine's meal. A fairy's magic allows them to consume all those sweets but a human body doesn't have that capacity.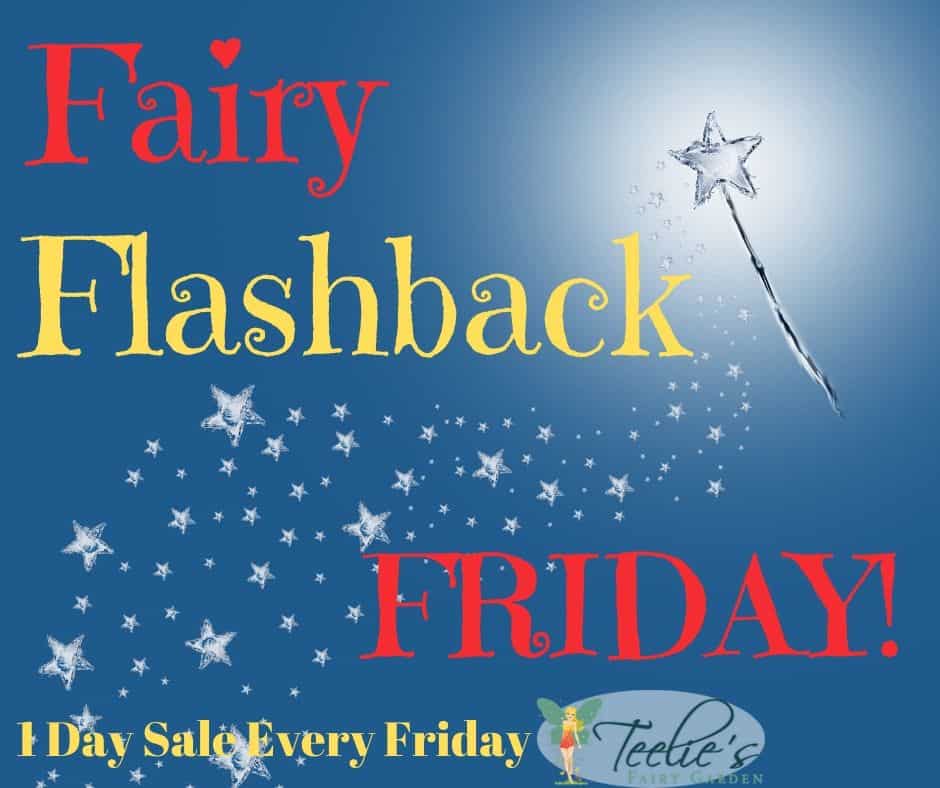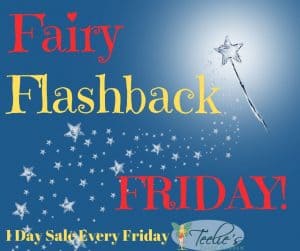 Every Friday, you'll also find a sale on at our Etsy Store which could inspire your fairy garden adventures. There are many items on sale from 25-40% off. Check it out here.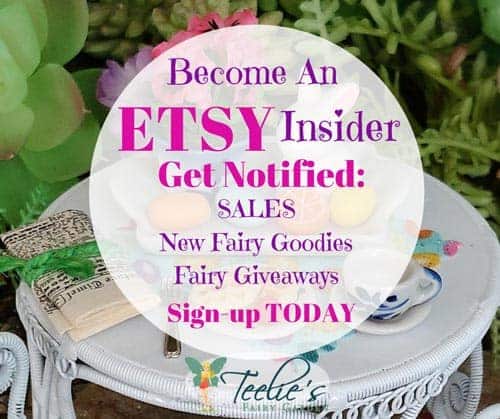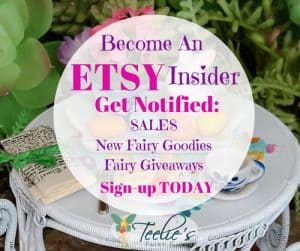 You can also sign up to be an Etsy insider and get notified by e-mail about fairy giveaways, goodies and sales. Sign up here.
Just a disclaimer – We have partnered with these companies because we use their products and/or proudly trust and endorse them – so we do receive a commission if you make a purchase or sign up for services. Often, we are able to negotiate special discounts and/or bonuses, which we will pass on to you via our links. We often get short notice on sale items available for 24-48 hours as we will pass these savings onto you.