Read this week's Teelie's Fairy Garden blog post and find some beautiful and magical teacups that are perfect to use when it comes to building a fairy garden. Please watch this adorable video from Fairy Land.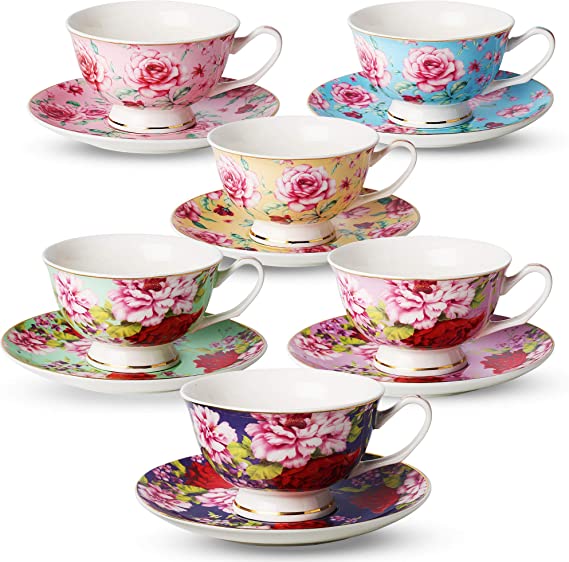 BTaT- Tea Cups, Tea Cups and Saucers Set of 6, Tea Set, Floral Tea Cups (8oz), Tea Cups and Saucers Set, Tea Set, Porcelain Tea Cups, Tea Cups for Tea Party, Rose Teacups, China Tea Cups (Bone China)
Floral Teacups
This incredible set of six teacups and saucers gives us numerous choices when it comes to choosing one that would be great for a miniature fairy garden. We all know that teacups aren't very big, but it doesn't take much room to add a little fairy, a miniature plant, and another fairy accessory to bring joy to your surroundings. Learn more here.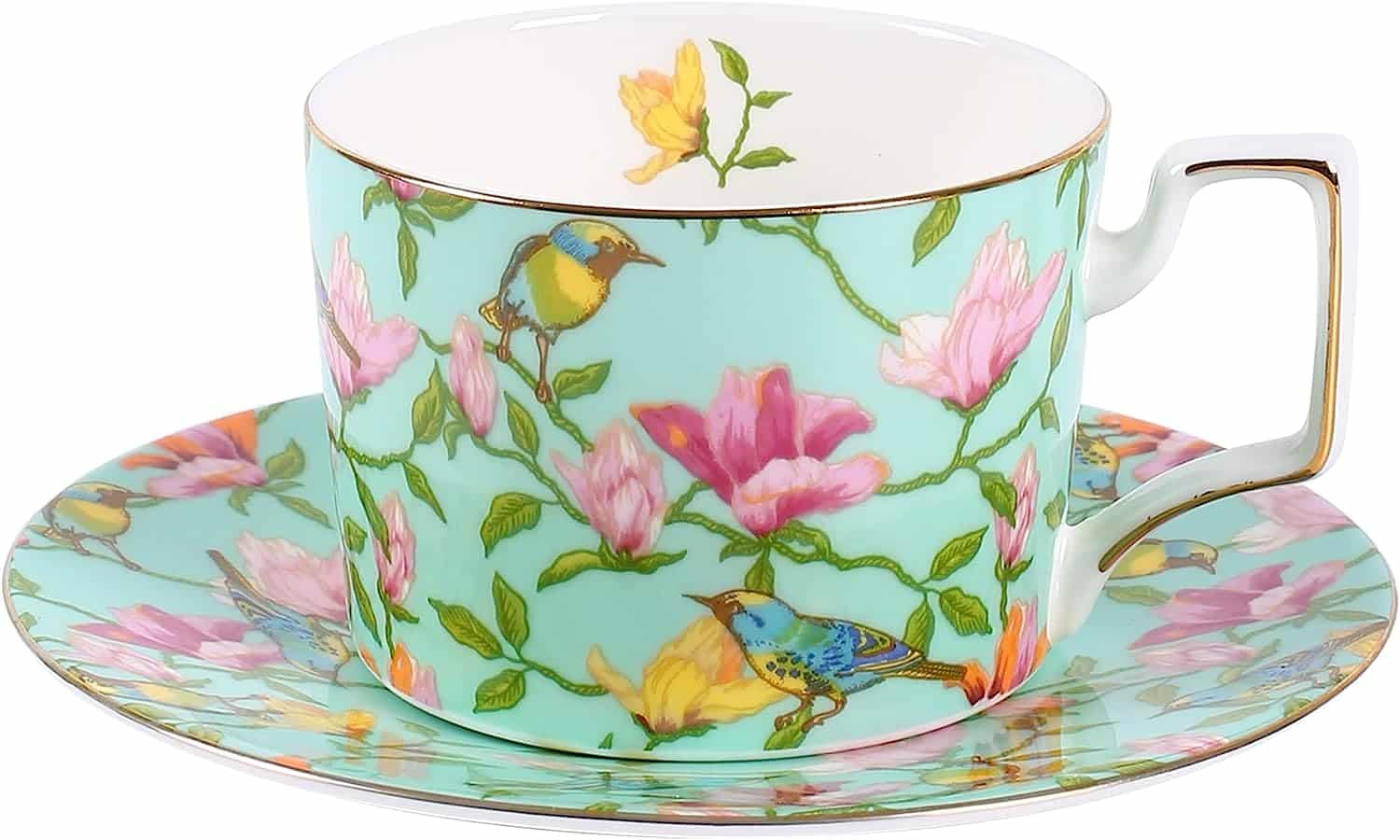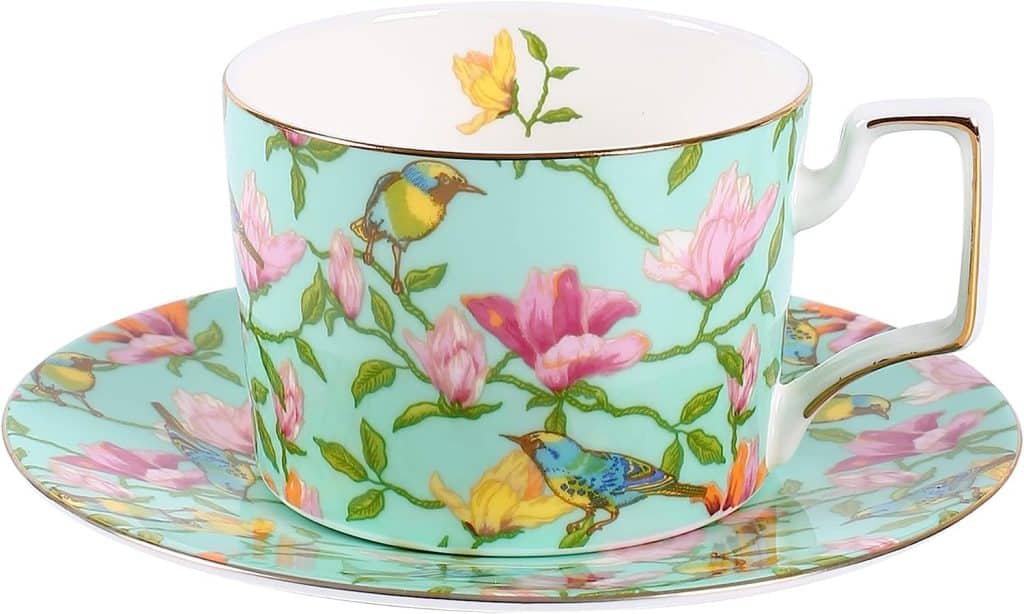 9 Ounces Teacup and Saucers Set Vintage Floral Tea Cups Set Bone China TeaCups Coffee Tea Cup for Tea Party for Mother's Day Women Mom
Birds and Flowers Teacup
This adorable teacup could be brimming with delicious liquids. But it would be even more amazing with a miniature fairy garden in it. There are numerous options available for this teacup that has birds and flowers on it. However, I am envisioning a little plant and a fairy holding a bird enjoying the day in it. Learn more here.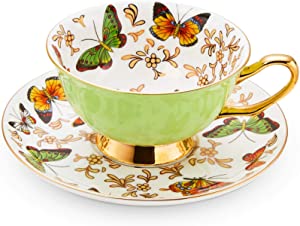 LURRIER Coffee Cup Mug with Saucer for Latte, Cappuccino Tea with Butterflies 6.8 Oz Fine Bone China, Dishwasher Safe, Reactive Glaze, 1 Pcs (Green)
Butterflies Teacup
This enchanted teacup and saucer have butterflies on and in them. The exterior of the teacup is green. Since the butterflies in the cup will be covered up with the moss or dirt that you decide to use for your fairy garden, depending on whether you go with real or artificial flowers, we recommend keeping the cup on the saucer so that the butterflies remain part of the magic. There are many gorgeous miniatures which would look great in this teacup. Learn more here.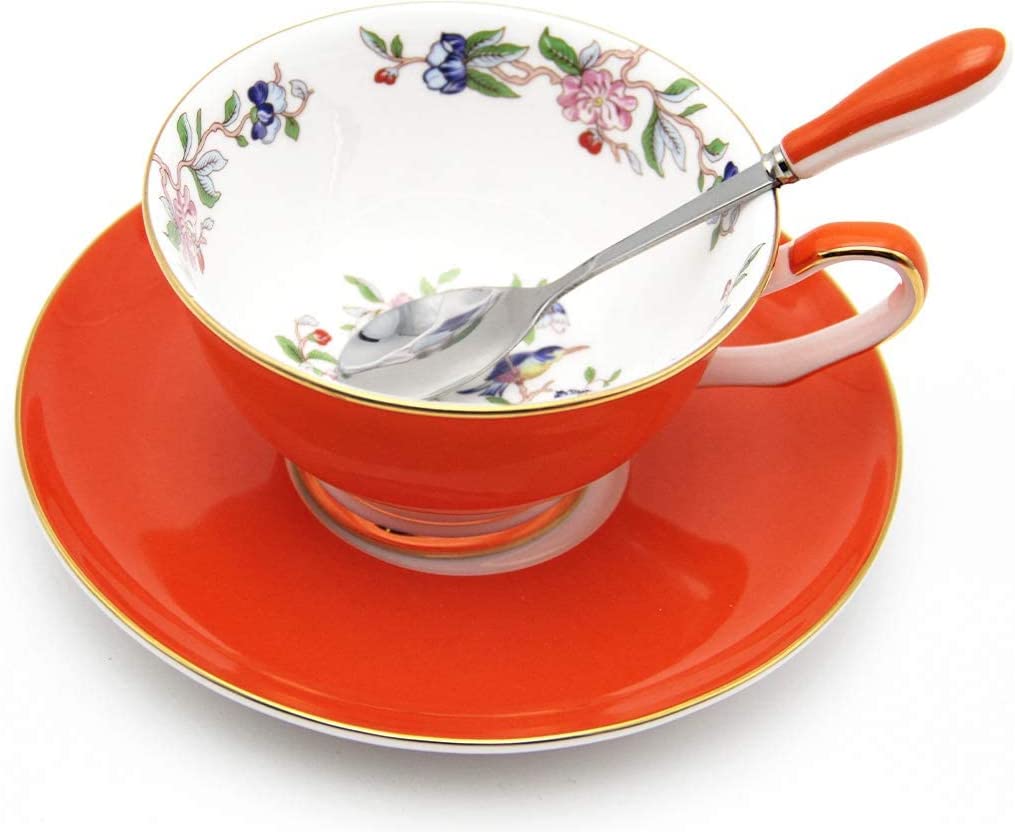 China Tea Set 3 Piece Bone China Cup and Saucer Set with Spoon Vintage Porcelain Coffee Cup Set, Floral Tea Cup Set with Gold Trim and Gift Box, 7.1oz.
Brilliant Orange Teacup
This brilliant orange teacup would look exquisite with a fairy garden in it. It even has gold trim which makes it even more chic. We can envision some miniature plants, a fairy, and a fairy pet in this teacup, as one of many incredible possibilities. This teacup is also available in other colors. Learn more here.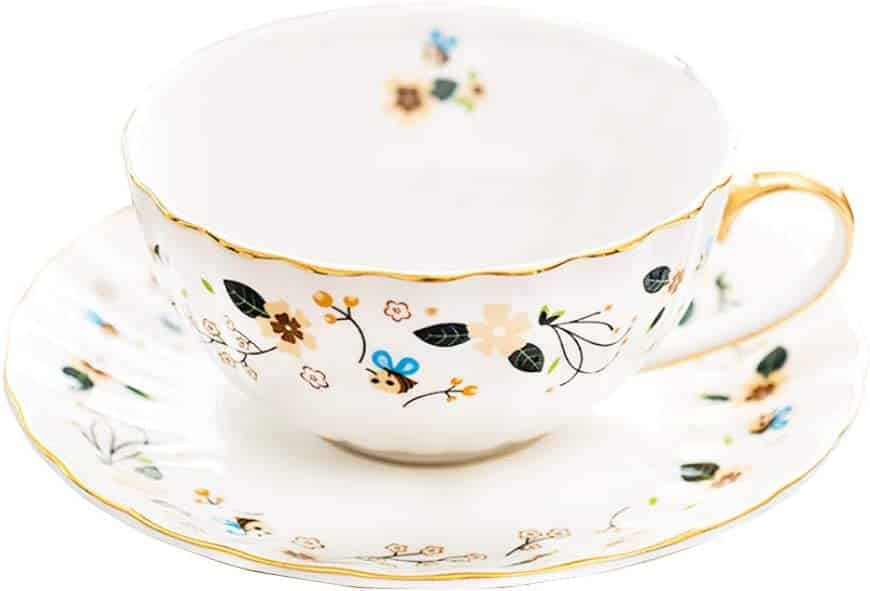 Flower Bee Tea cups and Saucers, Coffee Bone China Mug 1 Set with Beautiful box(1 cup and 1plate)
Flowers and Bees Teacup
This white teacup has a beautiful design on it that includes bees and flowers. For miniatures, we think that nature inspired plants and fairies could be great options. You might even add some miniature flowers or bees to go with the teacup's design. Learn more here.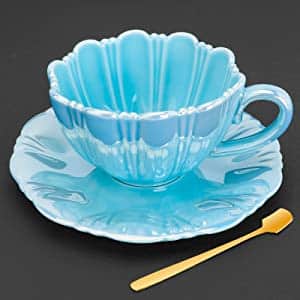 VCXOX Creative Cute Ceramic Coffee Mug with Flower Shape Saucer & Spoon Sets, Novelty Coffee Cup with Comfortable Grip for Office and Home, 8.1 oz/240 ML for Tea Latte Milk Cup (blue)
Gorgeous Blue Teacup
This gorgeous blue teacup has the magnificent shape of a flower. Its incredible details make it an amazing choice for your fairy garden. Adorable miniature plants, fairies and other accessories would look great in this fairy garden. We can envision many possibilities including a fairy fishing by a beautiful lake in this teacup. Learn more here.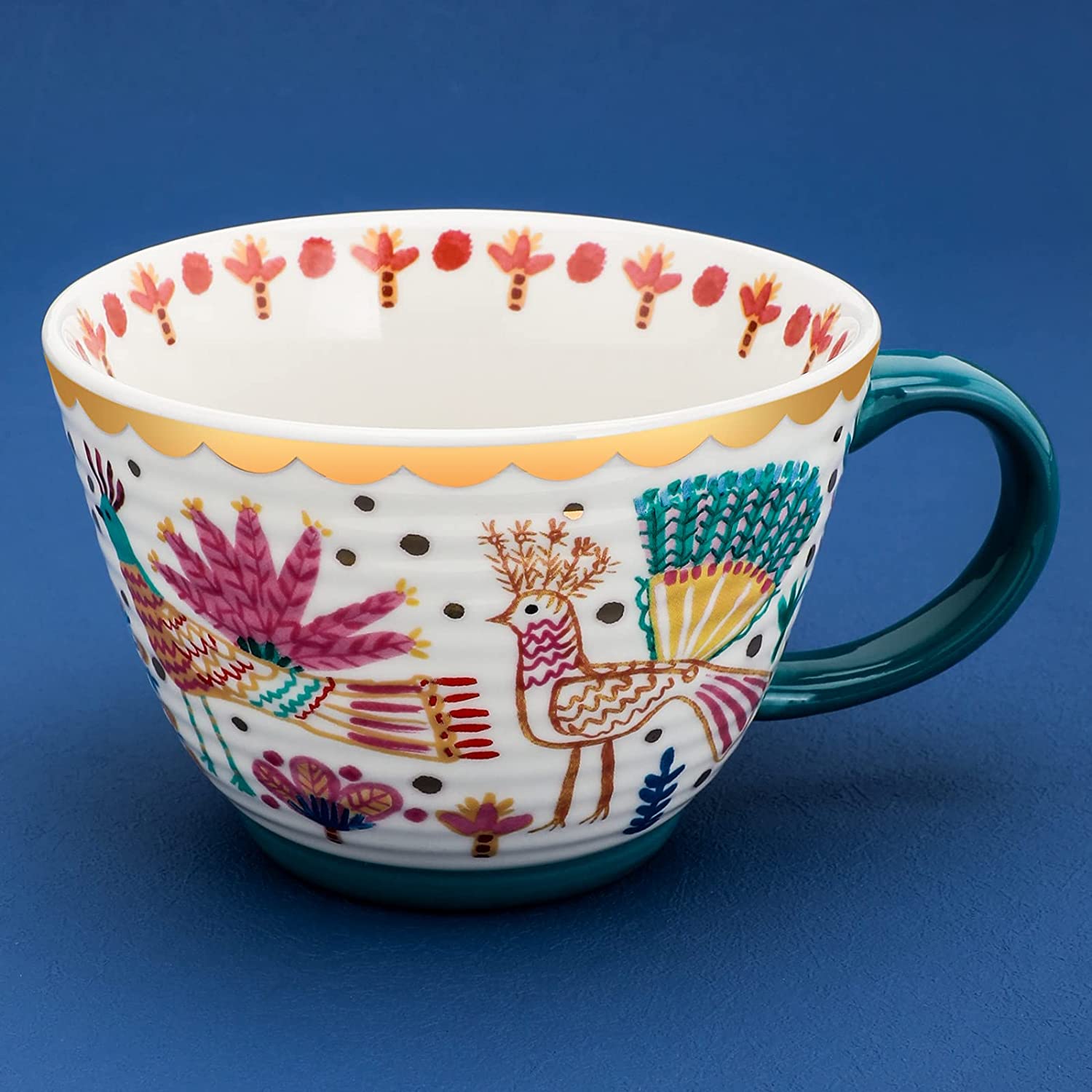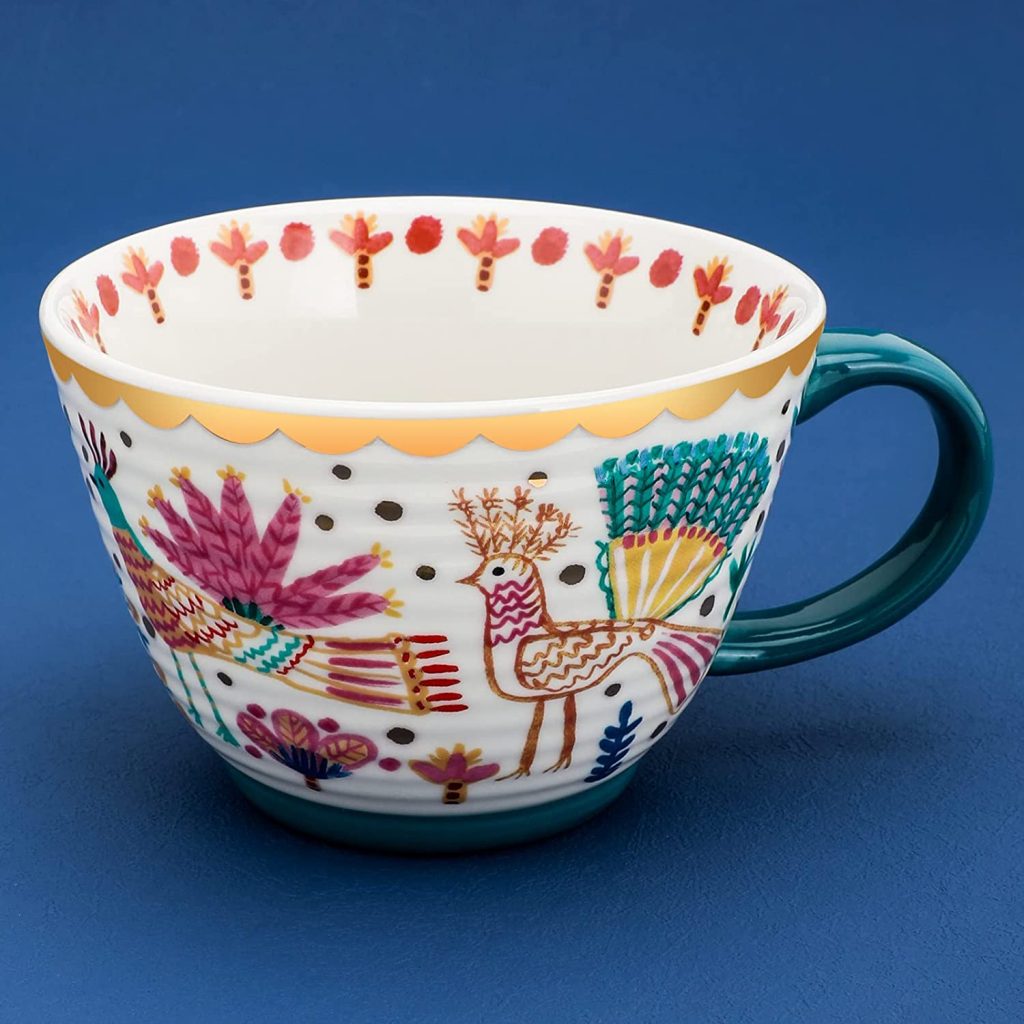 SXDGS 17.6 oz Chic Hand-Painted Bohemian Pattern Large Ceramic Coffee Mug Jumbo Mug Tea Milk Cereal Mug for Kitchen Valentine Gifts (Peacock pattern)
Larger Peacock Teacup
This larger peacock teacup was hand-painted with a gorgeous bohemian pattern. Its size will allow you to add extra plants or miniatures for your fairy garden. The bright colors on the teacup can inspire your choice of miniatures for your enchanted garden. Learn more here.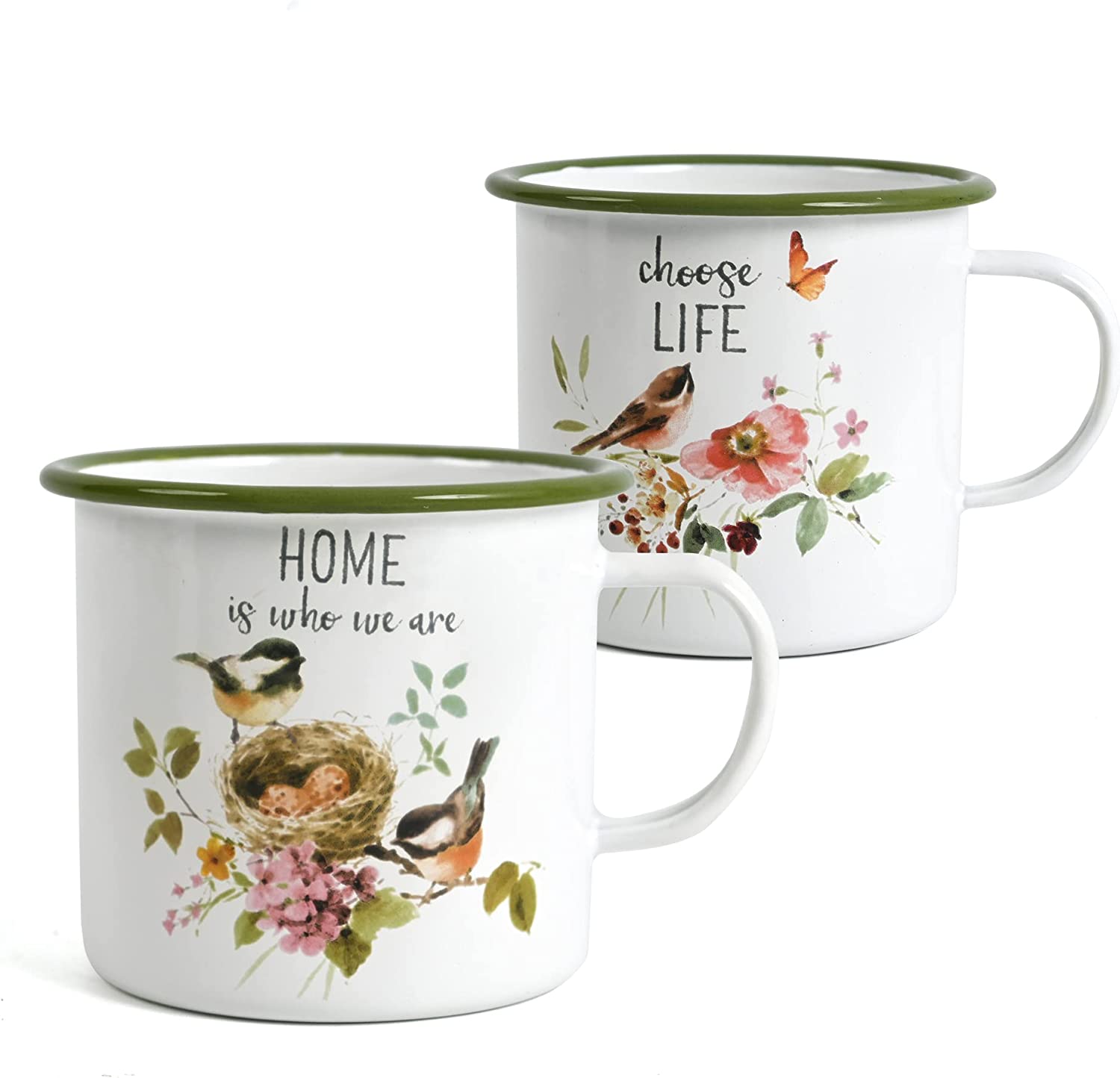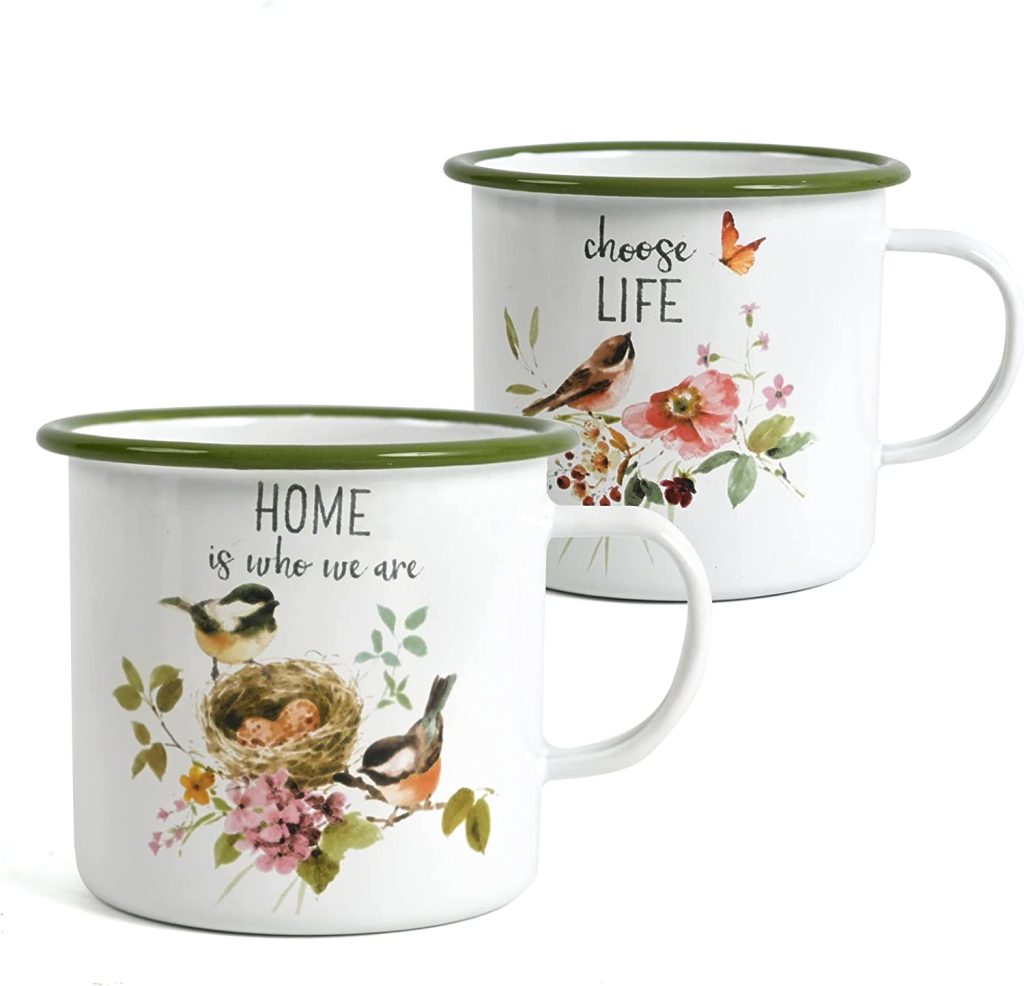 Z&Z ornamentorum Enamel Mug Set of 2 Flower and Bird Pattern 16Oz Metal Coffee Mugs Wide Handle and Green Rim Camping Mug for Office Anniversary Wedding Christmas Valentines Day His and Hers
Alternative Teacups
Perhaps the traditional teacup hasn't caught your fancy for your fairy garden. These camping mugs which can hold tea, coffee or hot cocoa could be great alternatives. Instead of using them for your beverages, you could turn them into a fairy garden. Each one has a beautiful image on the mug featuring a bird and a powerful saying. Learn more here.
Thank you for spending time in Teelie's Fairy Garden with us. We hope you've been inspired by our magical teacups. If you create your own magical garden using teacups, we hope that you'll share photos with us.
Here is another magical image for you to enjoy.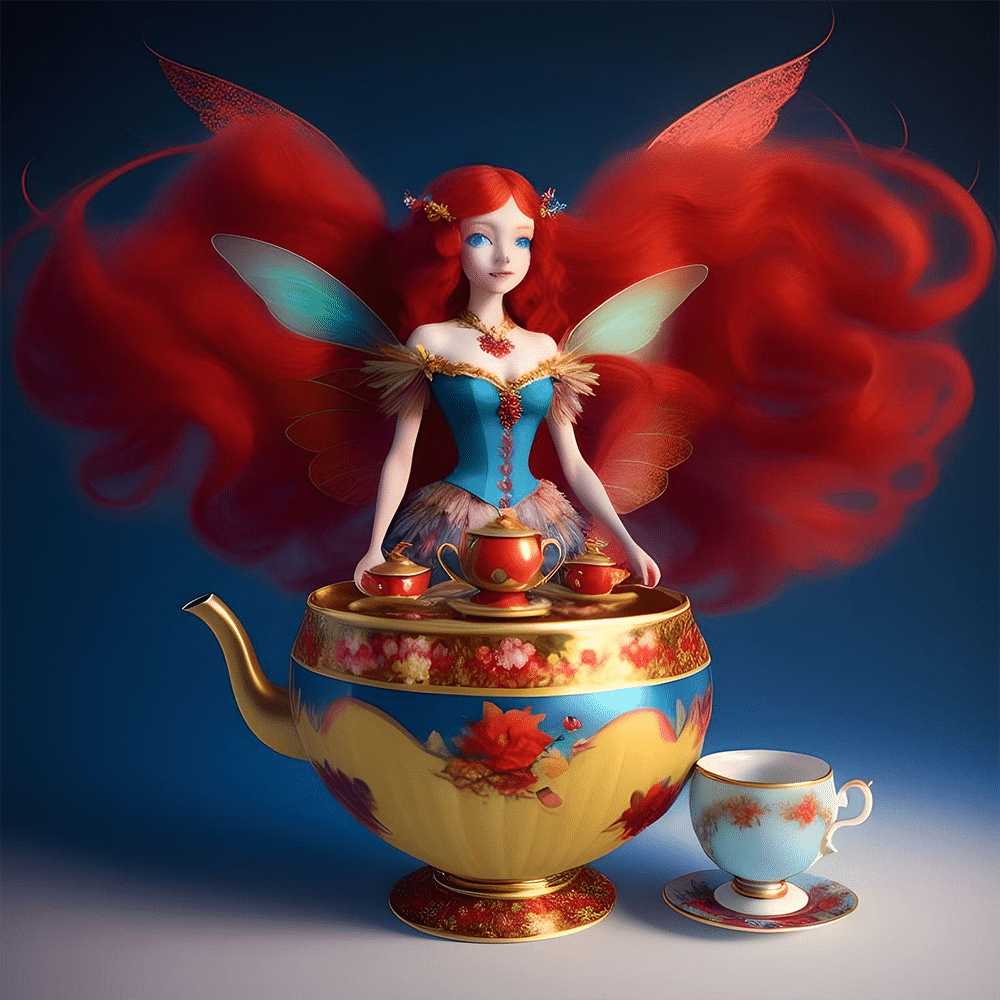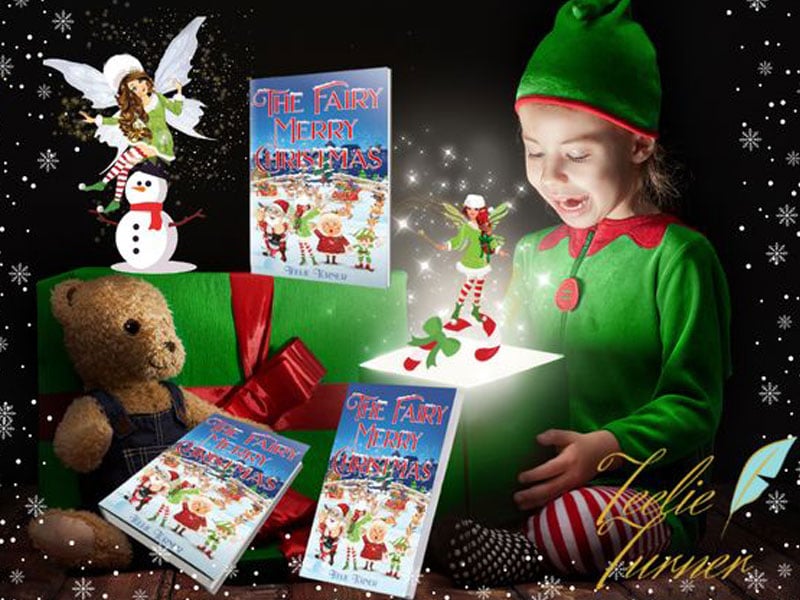 Discover Teelie Turner's complete collection of magical books here. 
Discover one of our magical book trailers.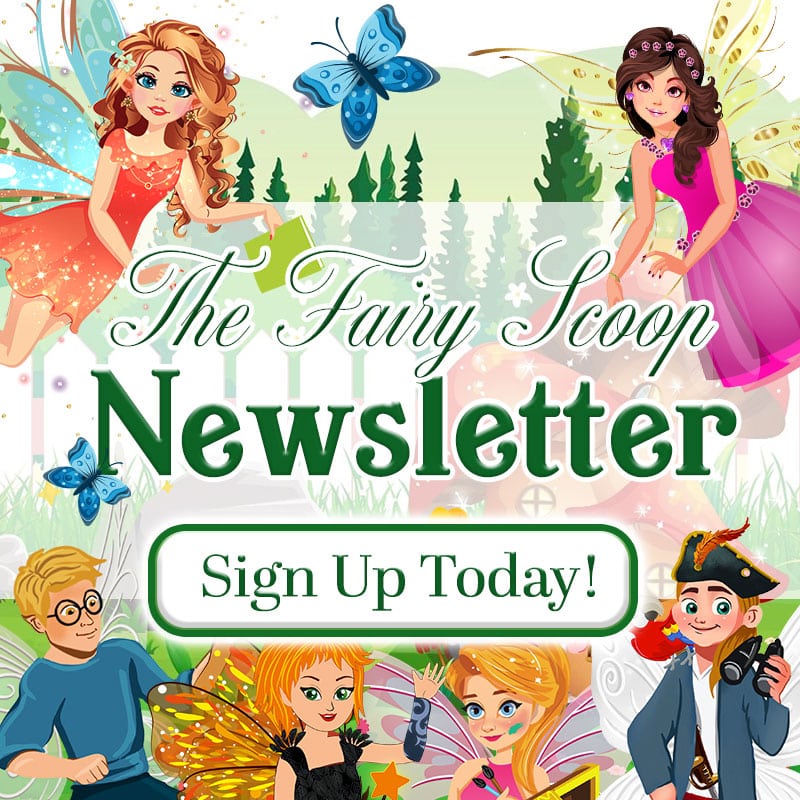 Sign up for The Fairy Scoop Newsletter here. 
Just a disclaimer – We have partnered with these companies because we use their products and/or proudly trust and endorse them – so we do receive a commission if you make a purchase or sign up for services. Often, we are able to negotiate special discounts and/or bonuses, which we will pass on to you via our links. We often get short notice on sale items available for 24-48 hours as we will pass these savings onto you.