Surprise the teachers in your life with fantastic and memorable teacher gifts from Fairy Land. This week Teelie's Fairy Garden created a special guide to help you find something incredible.   Learn more in this cute video and by reading our blog.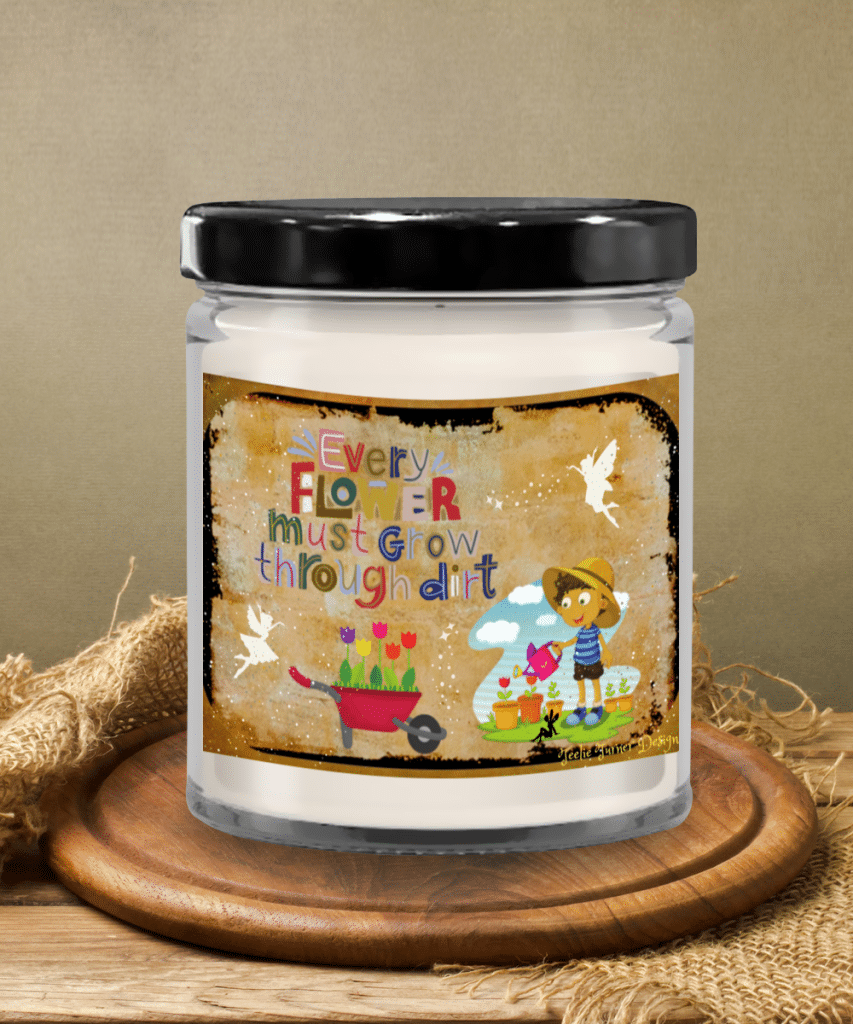 Exclusive-Every Flower Must Grow Through Dirt by Teelie Turner
Magical Candles
You might decide to give a beautiful, magical candle to a teacher as an end-of-the-school-year gift. Teelie Turner has many incredible vanilla-scented soy candles which could be great options. We decided to show you the one that has the saying, "Every Flower Must Grow Through Dirt," because dirt is a plant's foundation for growth. Teachers also help build children important foundations in their lives. Learn more here.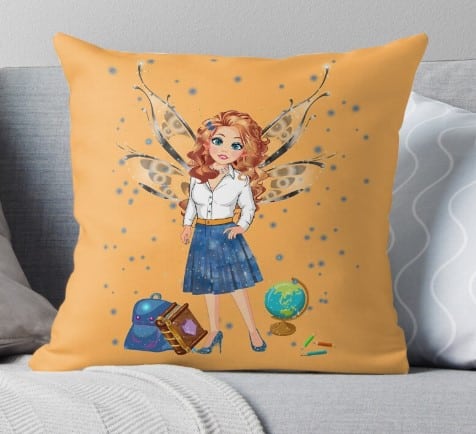 Felicia Off To Fairy School Collection Throw Pillow
Enchanted Throw Pillows
There are many enchanted designs on throw pillows featuring Teelie Turner's unique designs. We decided to show you the one from the Felicia the Magical Fairy Book Club Fairy Off to Fairy School Collection since we're looking for special gifts for teachers. A throw pillow would be something memorable and comfortable for a teacher. The throw pillows come as the insert and cover, or just the cover. Learn more here.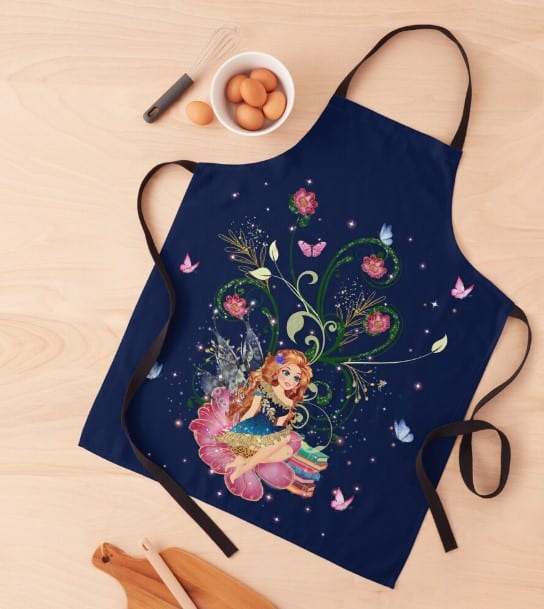 Felicia's Butterfly Love Collection Apron
Beautiful Aprons
Teelie Turner also has hundreds of beautiful aprons featuring her magnificent fairies on them. For a teacher who likes to cook, garden, craft, or paint, an apron can be a great option for a gift. The apron pictured above is from Felicia the Magical Fairy Book Club Fairy's Butterfly Love Collection. We think this one is splendid because Felicia has an amazing pile of books, and the butterflies, hearts, and Felicia's outfit are enchanted. Learn more here.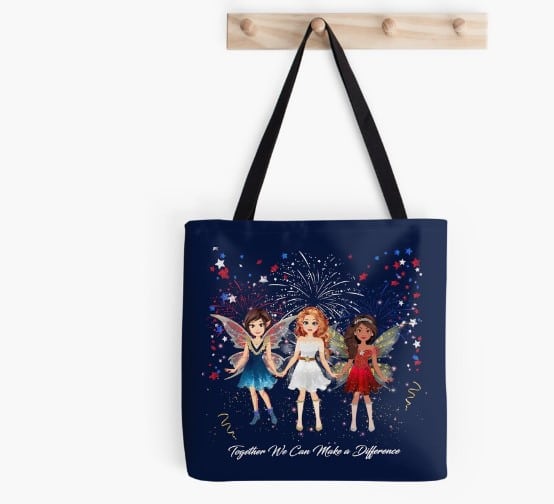 Together We Can Make a Difference Tote Bag
Gorgeous Tote Bags
Teelie Turner's tote bags are gorgeous. This one known as the "Together We Can Make a Difference" tote is extra special because the sale of these bags will not only make the recipient smile because of how beautiful they are but the money is also going to help children out of difficult situations with the Operation Underground Railroad charity. Learn more here.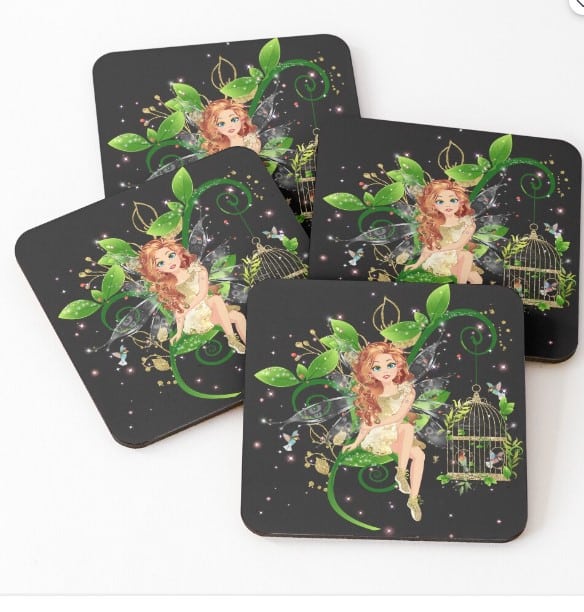 Felicia's Magical Bird Love Collection Coasters (Set of 4)
Amazing Coasters
These amazing coasters are great for a teacher's gift and there are four of them so she can use them for guests over the summer on the deck etc. There are hundreds of enchanted designs that you can choose for your teacher depending on their likes and hobbies. We decided to show you this stylish design that features Felicia the Magical Fairy Book Club Fairy in the Magical Bird Love Collection. Learn more here.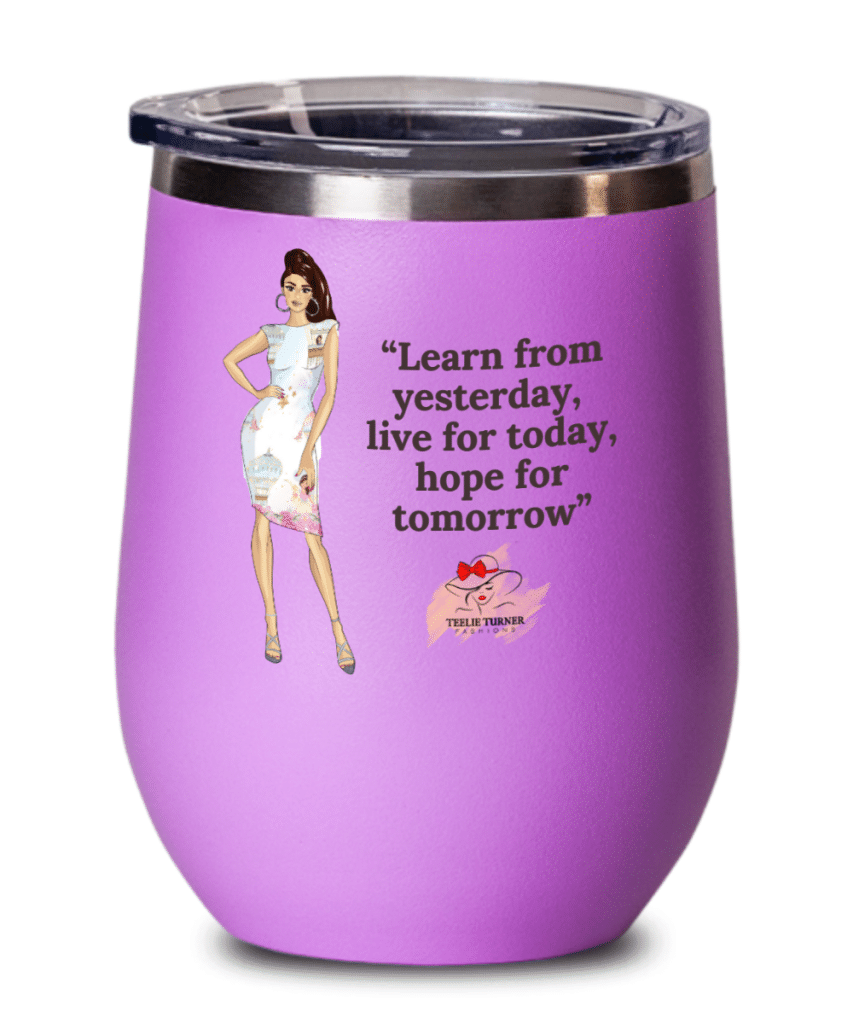 Teelie Turner Fashions Positive Quotes Wine Glasses
Positive Wine Glasses
Teelie Turner has an amazing collection of wine tumblers that could be a great choice for teachers' gifts. Even if your teacher isn't fond of wine, she can enjoy a different beverage in this amazing tumbler. Each one has a fashionable design on it from an actual piece of clothing that is available from Teelie Turner Fashions, and a positive quote. We love the one featured above that says, "Learn from yesterday, live for today, hope for tomorrow." The pattern on the dress on this glass includes Gigi the Chic Fairy and some amazing balloons. Learn more here.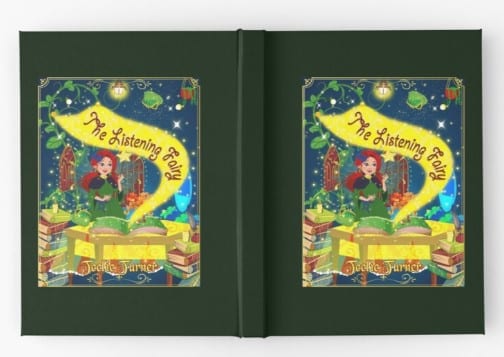 The Listening Fairy Book CoverTM Hardcover Journal
Enchanted Hardcover Journals
Teachers will appreciate the beauty and usefulness of these amazing hardcover journals. We are showing you the one with the book cover from Teelie Turner's amazing book, "The Listening Fairy." Learn more here.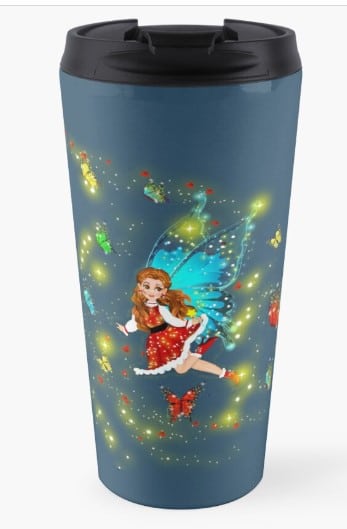 Fidget's Magical Butterflies Travel Coffee Mug
Incredible Coffee Mugs
There are numerous designs available for Teelie Turner's incredible travel coffee mugs. These mugs are great for keeping coffee, tea, hot cocoa, or cider at the perfect temperature for a long period of time. We decided to show you the one featuring Fidget the Fairy's magical butterfly pattern. Learn more here.
Thank you for spending time in Teelie's Fairy Garden with us. We hope you've enjoyed our suggestions for teacher's gifts. Please keep visiting our website and social media for more fairy magic.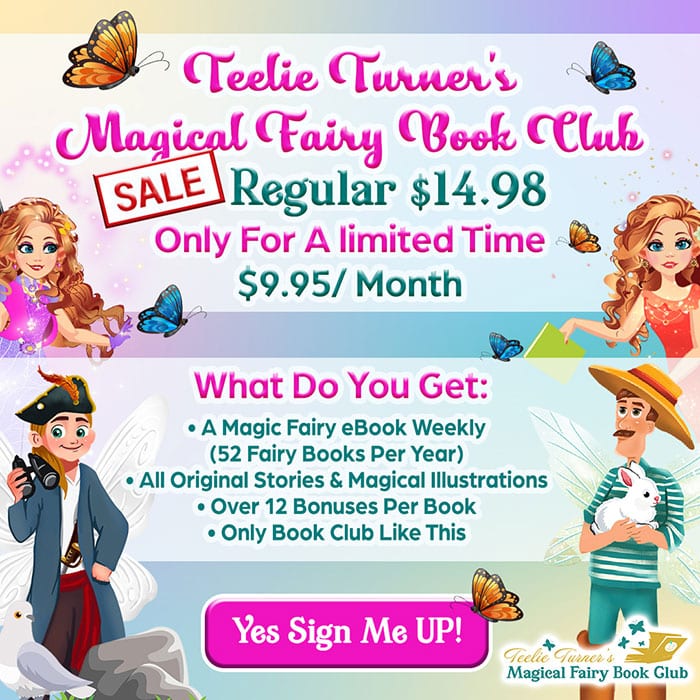 Join the Teelie Turner Magical Fairy Book Club here.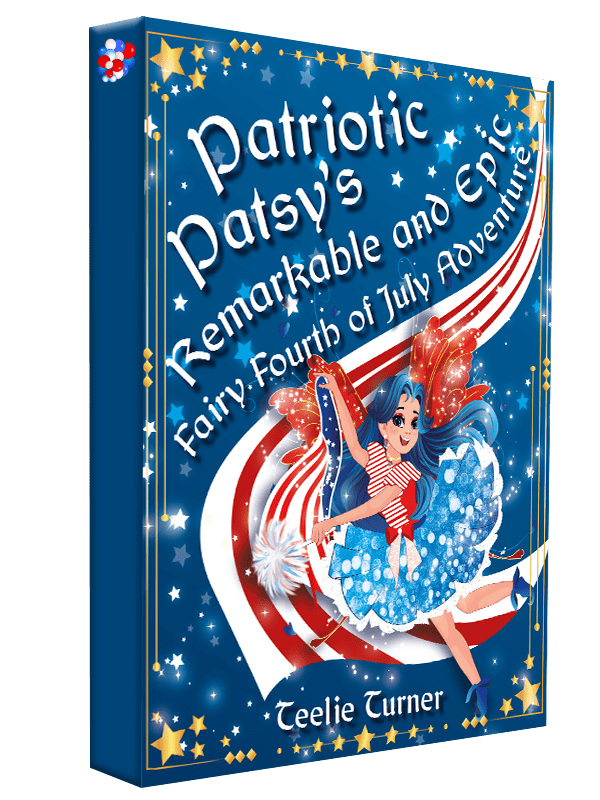 Discover Teelie Turner's complete collection of magical books here. 
Discover one of our magical book trailers.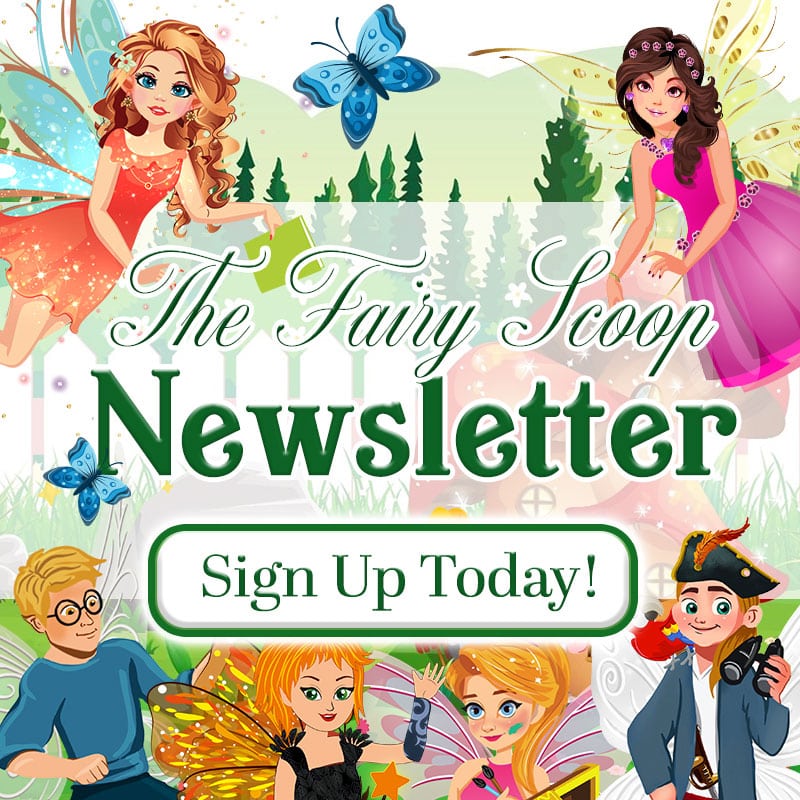 Sign up for The Fairy Scoop Newsletter here. 
Just a disclaimer – We have partnered with these companies because we use their products and/or proudly trust and endorse them – so we do receive a commission if you make a purchase or sign up for services. Often, we are able to negotiate special discounts and/or bonuses, which we will pass on to you via our links. We often get short notice on sale items available for 24-48 hours as we will pass these savings onto you.