Come on an adventure in Teelie's Fairy Garden and meet eight amazing fairy friends who are looking forward to joining you for a beautiful and fabulous Thanksgiving celebration this year.
You can also enjoy this fun video.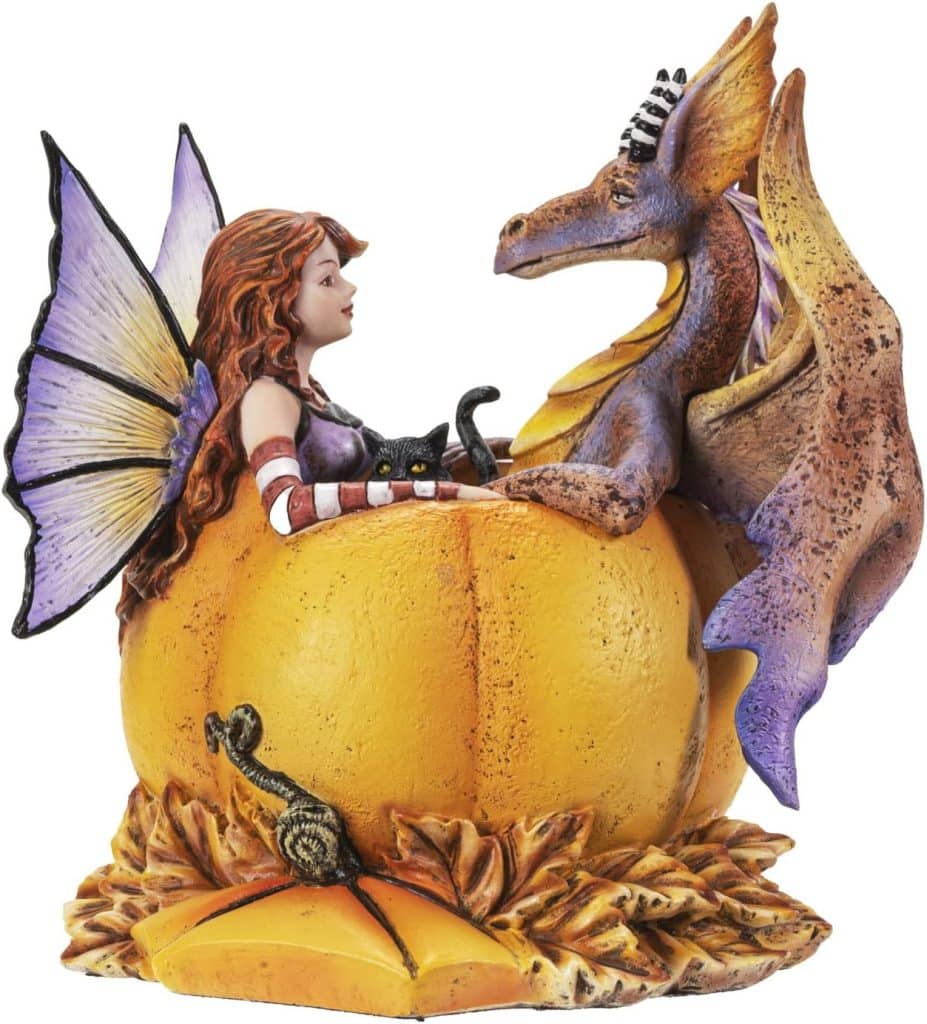 Pacific Giftware Fairy and Dragon in Pumpkin Figurine, Indoor/Outdoor Decor for Halloween, Fairy Gardens, and New HomeOwners, 5.70″ X 4.5″ X 6.29″ Size
A Thankful Trio
This Thanksgiving fairy and her pet black cat and dragon are celebrating magic and the opportunity to be together. Sometimes, they are misunderstood but in Fairy Land, they are completely accepted and respected for who they are and their special magical skills. They are currently relaxing in a pumpkin spa. Later, they'll be setting up a cauldron and creating hot beverages for all their friends. Learn more here.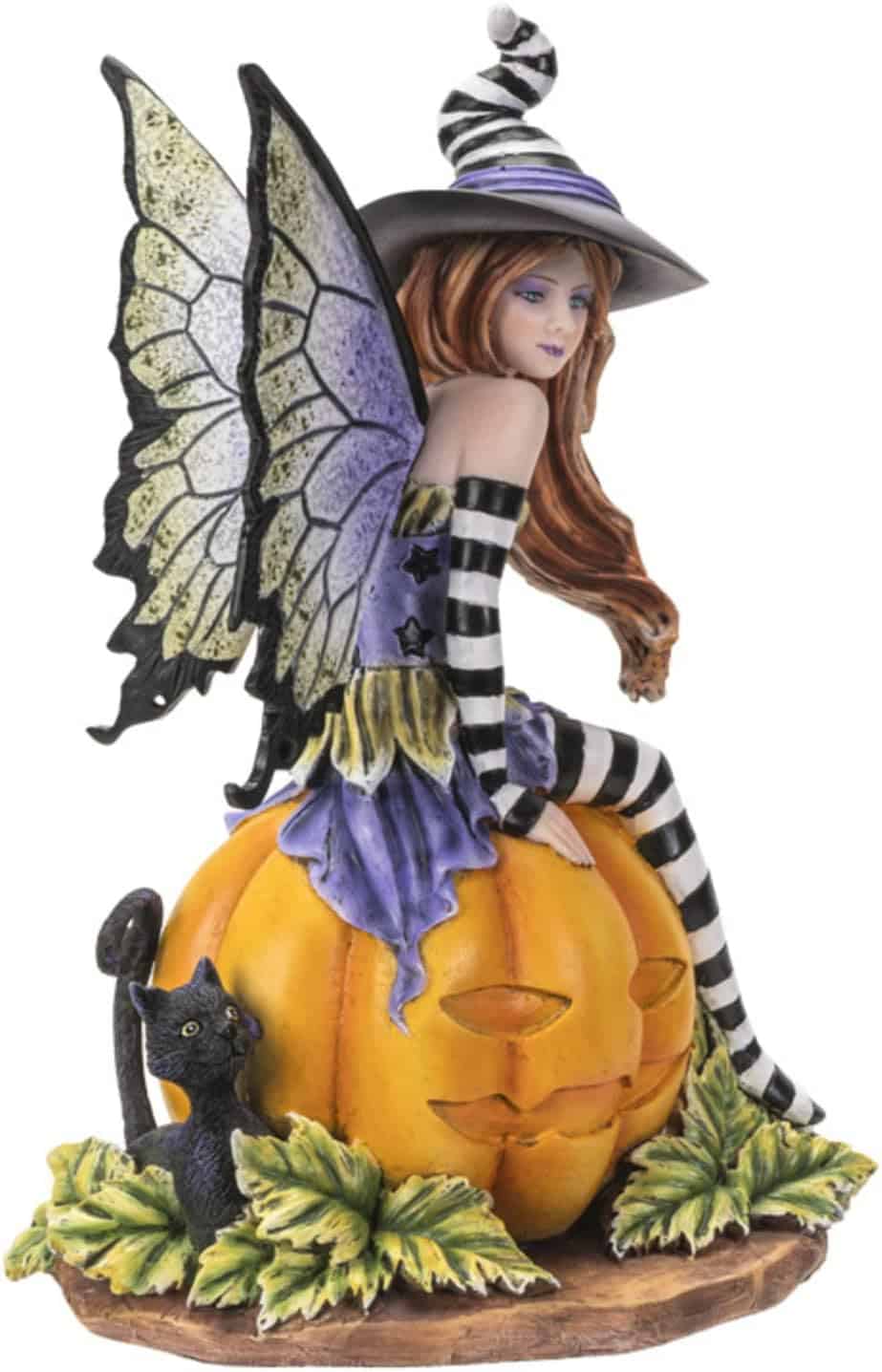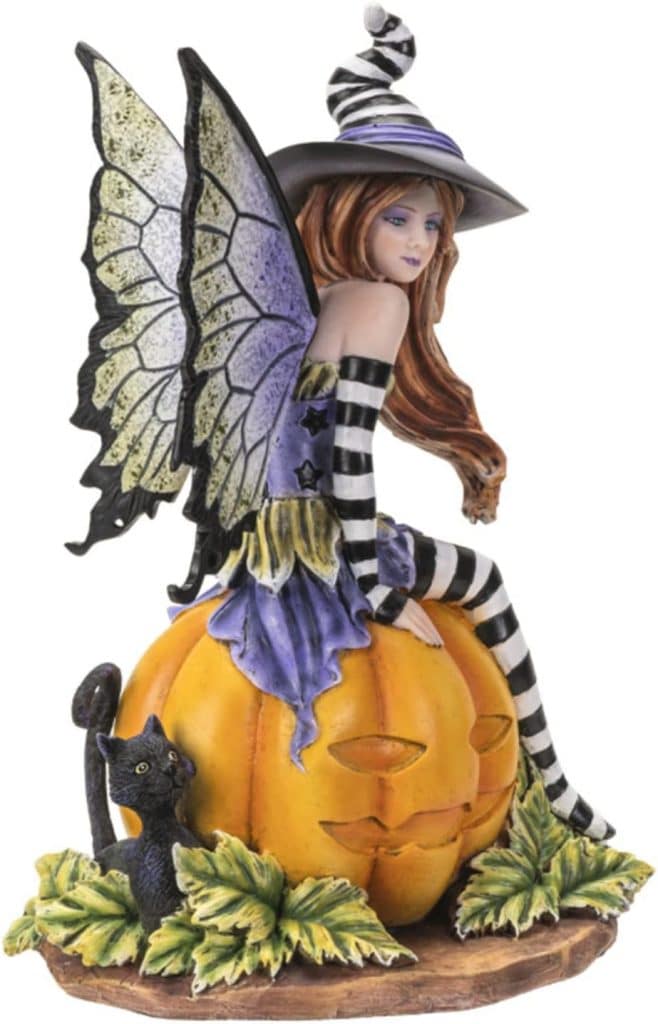 Pacific Giftware Fairy Witch on Pumpkin Figurine, Indoor/Outdoor Decor for Fairy Gardens, Halloween, and New HomeOwners, 5.5″ X 4.5″ X 8.25″Size
Fun Fairy Witch
This fairy is dressed up as a witch because Halloween is also around the corner, and she loves to create magical spells and celebrate every holiday to its fullest. Come Thanksgiving, she'll be distributing pumpkins to her family and friends so that they can use them to decorate with a thankful message or for Thanksgiving treats. Learn more here.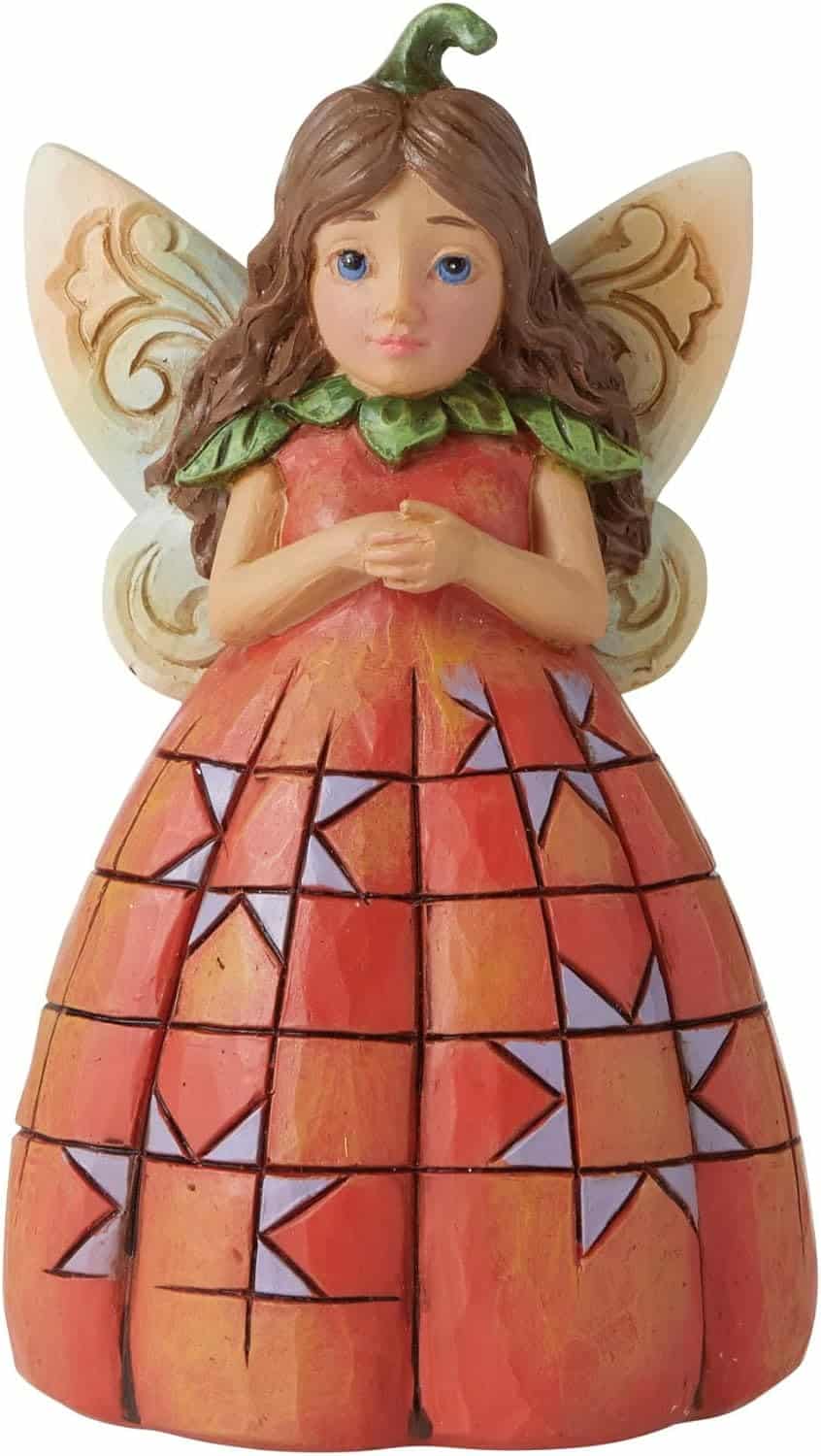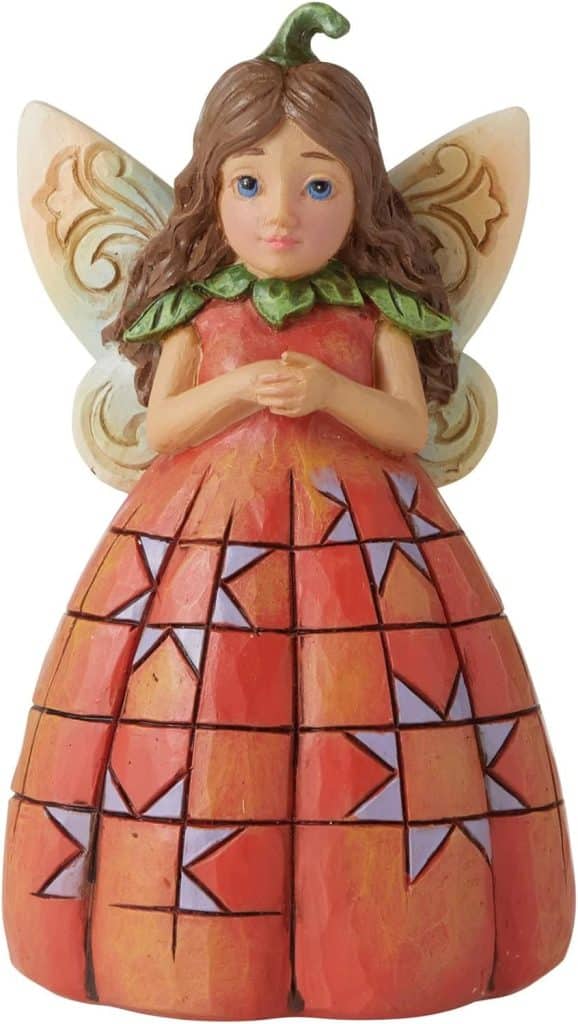 Enesco Jim Shore Pumpkin Fairy Figurine, 3.94in H
Enchanted Pumpkin Fairy
This fairy cannot wait to celebrate Thanksgiving and all the magical events that she has leading up to it including pie contests and pumpkin festivals. She hopes that you'll invite her into your home so that she can brighten your day too. Learn more here.
Pacific Giftware 5.25″ Fairyland Autumn Fairy Elf Sitting on Oak Leaf [9733]
Fabulous Fairy Elf
This fabulous fairy elf is celebrating autumn in Fairy Land and loves walking around exploring its surroundings, especially in the forest where all the leaves are changing colors. Sometimes this fairy rushes and misses out on things but is trying to do better so it can appreciate all the magic in the world. Learn more here.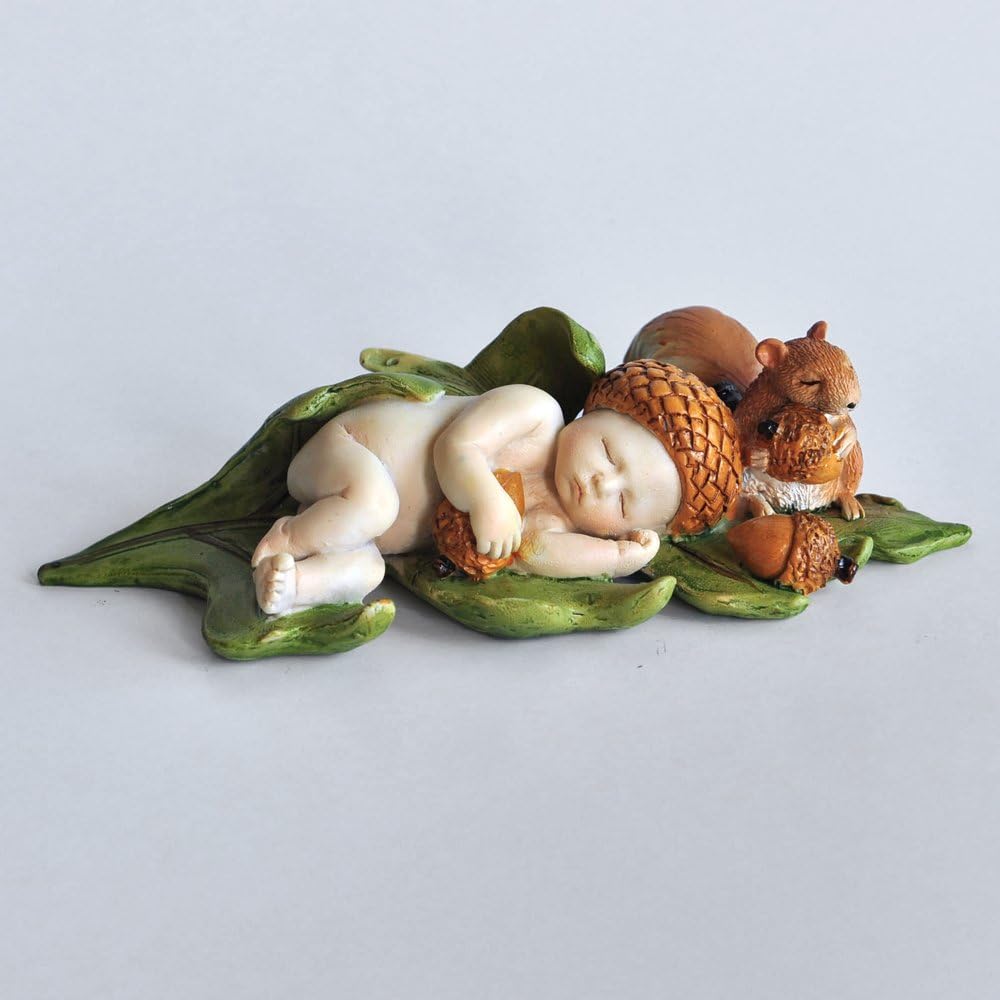 Top Collection Miniature Fairy Garden and Terrarium Sleeping Acorn Fairy Baby with Squirrel Statue
Adorable Acorn Fairy
This baby acorn fairy is thankful for a quiet place to take a nap, for soft leaves, and for its friend squirrel who rests with it and keeps him company. Learn more here.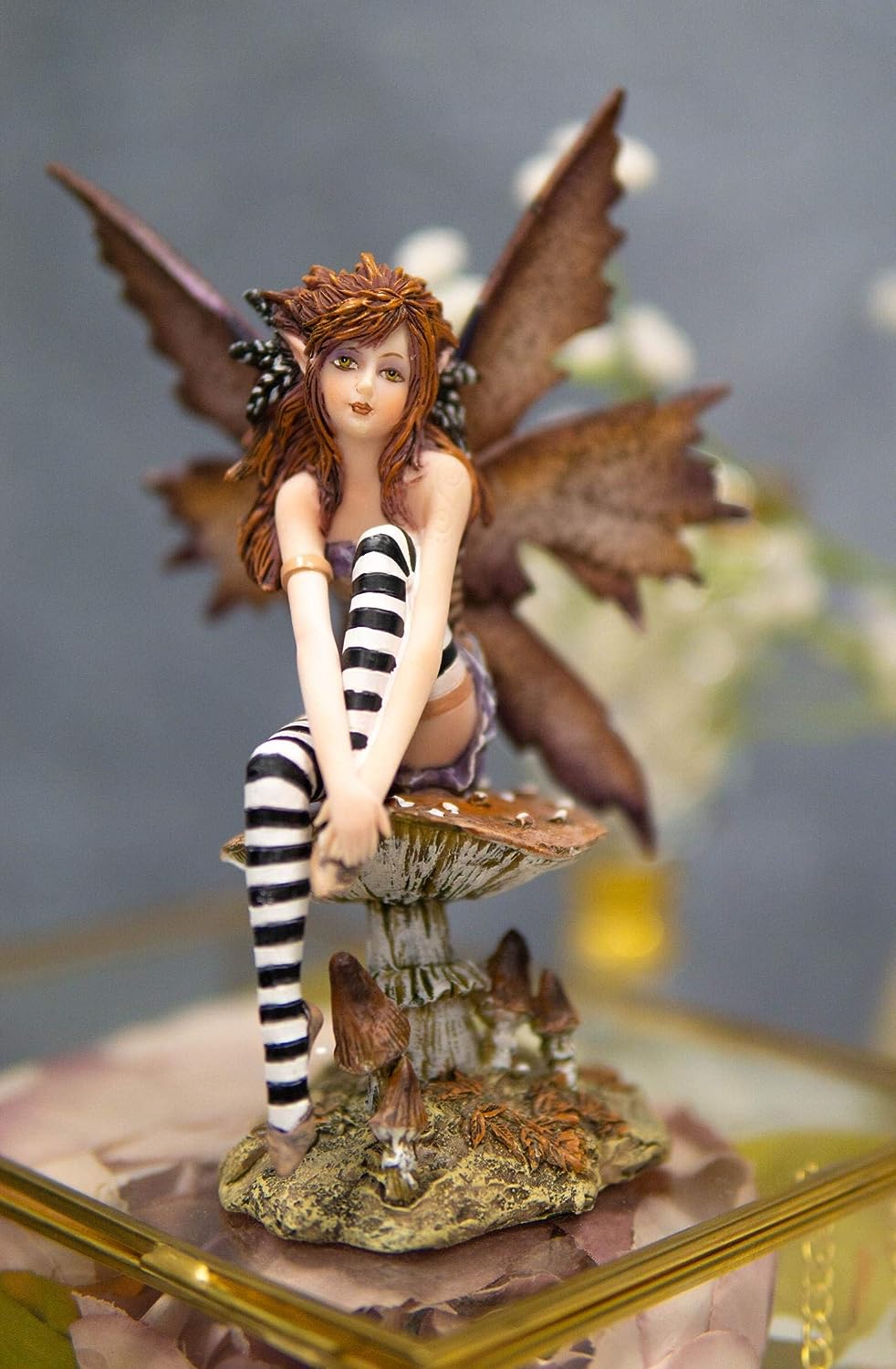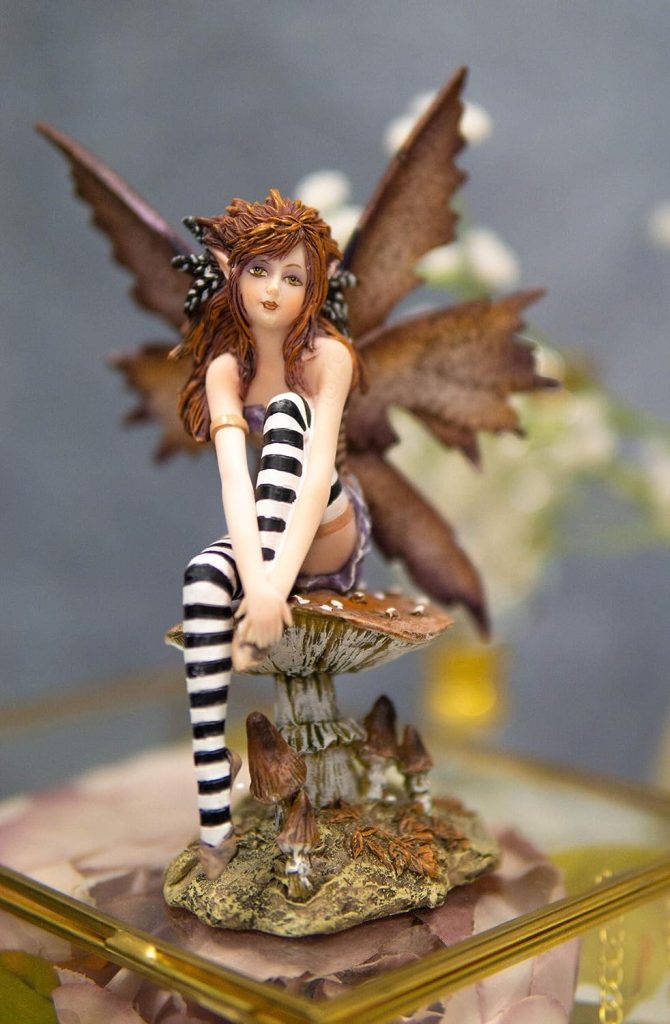 Ebros Gift Amy Brown Red Haired Enchanted Forest Autumn Fall Fairy Sitting On Giant Toadstool Mushroom Decorative Figurine 6.25″ H Fantasy Faery Garden Magic Collectible Statue Fairies Pixies Nymphs
Amazing Autumn Fairy
This autumn fairy has wings that resemble leaves that have dried. Her hair is the same color, and she is sitting on a giant toadstool mushroom. She hopes that you'll invite her into your home this Thanksgiving season. She wants a chance to greet all your guests who come to celebrate this special season with you. Learn more here.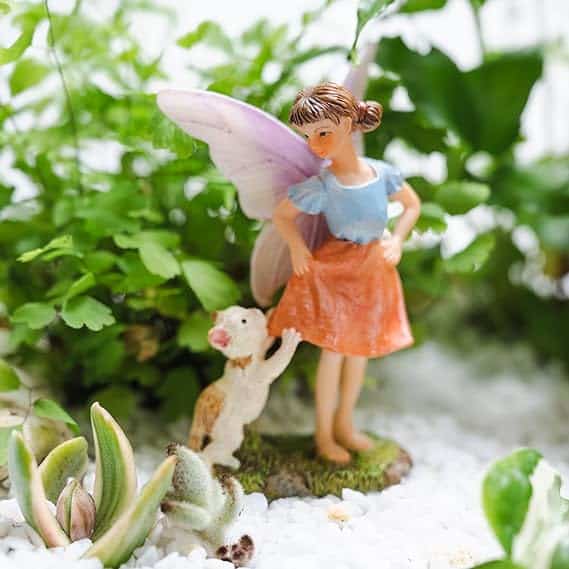 PRETMANNS Fairy Garden Fairies – Fairy Garden Accessories – Fairies for Fairy Garden – Garden Fairy Figurine Ava with Cat for Miniature Garden – 1 Item
A Thankful Fairy
We love this fairy's orange skirt. It is a great color for this time of year. We can see how much fun she is having with her cat and how thankful they are to have each other. Learn more here.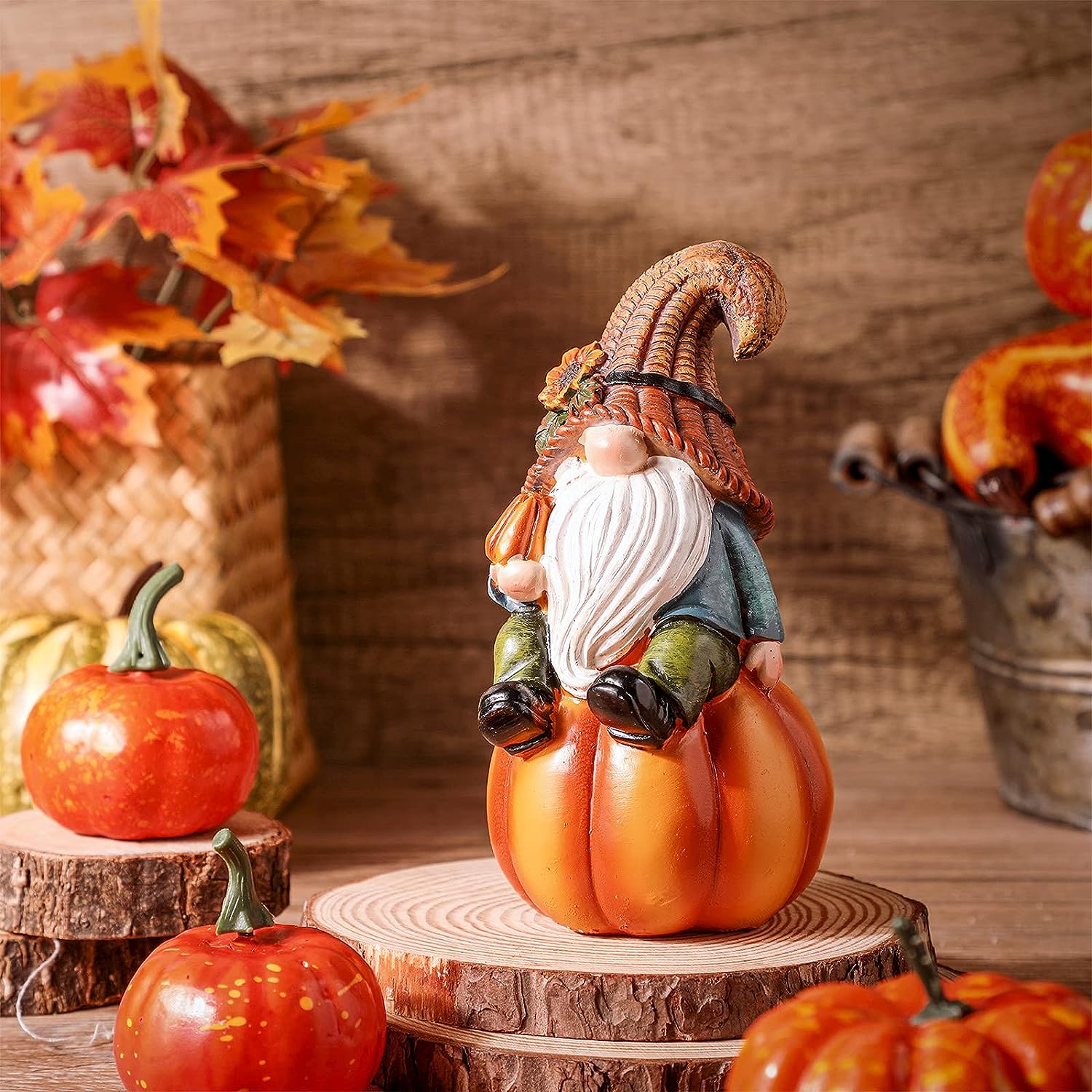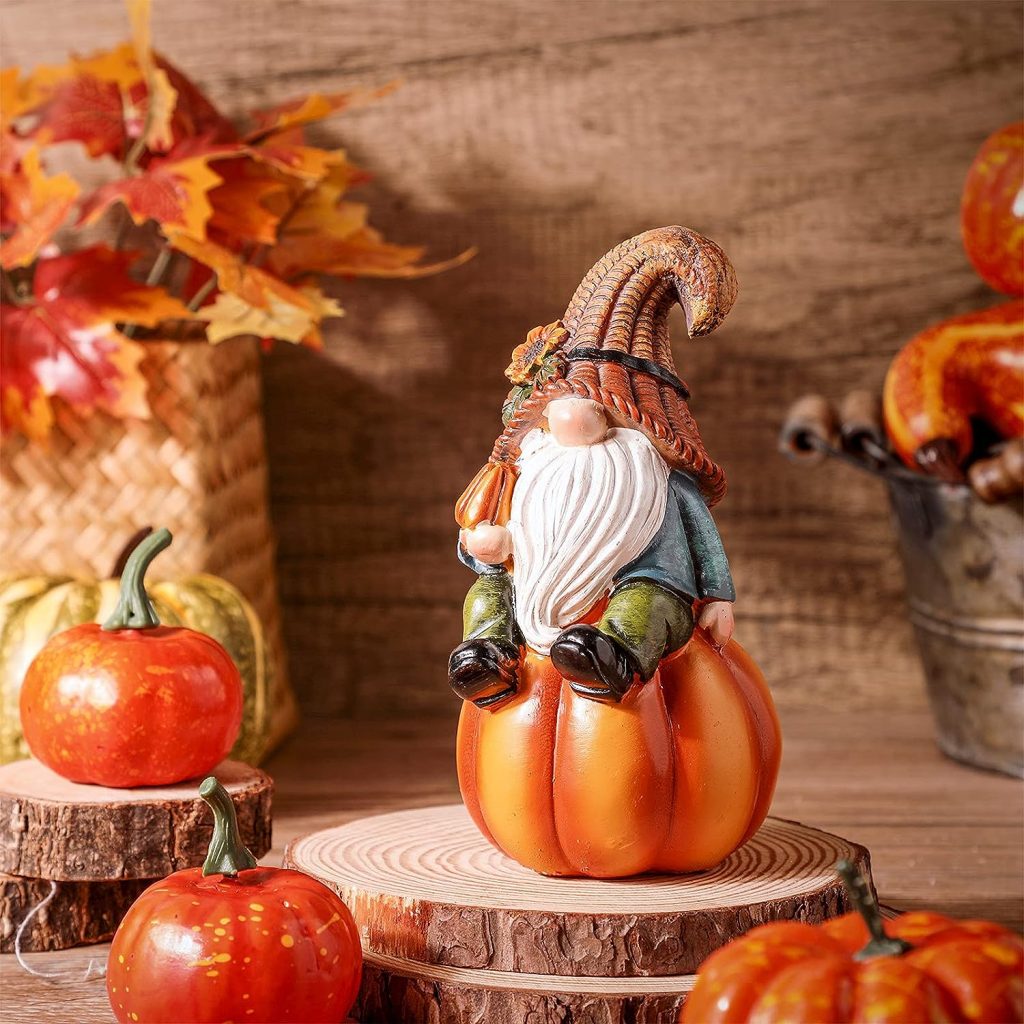 Fall Gnomes Statue Decor, Thanksgiving Gnome Pumpkin Gnome White Beard Gnome Statue Fall Pumpkin Fairy Statue Resin Pumpkin Decor Garden Yard Lawn Ornament Gift, 6.7 Inch Tall
Magical Gnome
This gnome is thankful for this magical season and how beautiful and delicious pumpkins are. It is especially looking forward to a slice of pumpkin pie with extra whipped cream on top as part of its Thanksgiving feast. Learn more here.
We hope that you've enjoyed meeting these amazing Thanksgiving fairies who cannot wait to enchant your fairy gardens. Come back for more magic in Teelie's Fairy Garden, or visit us on social media.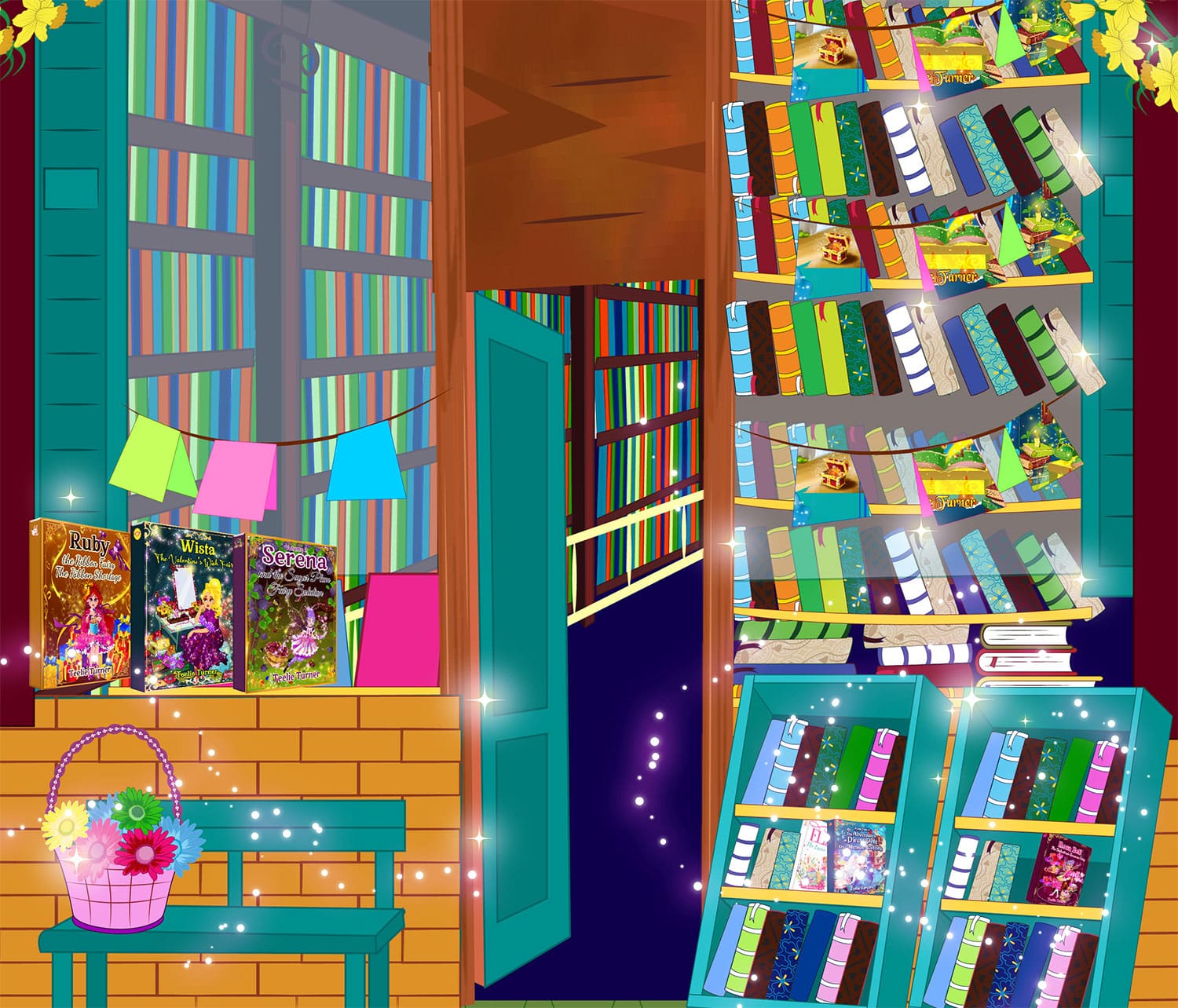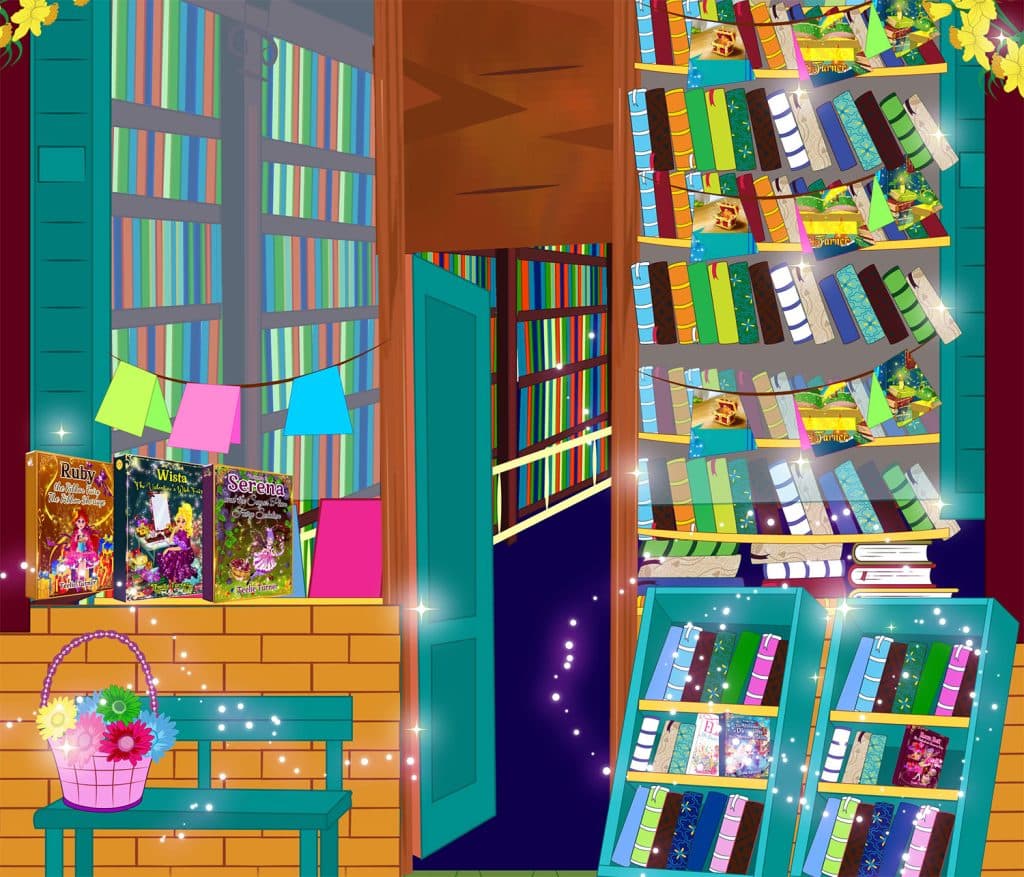 Join the Teelie Turner Magical Fairy Book Club here.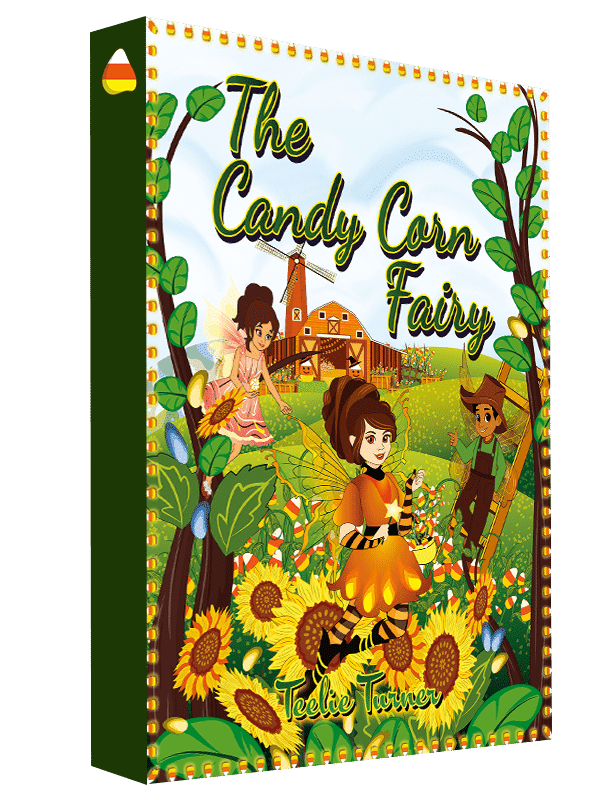 Discover Teelie Turner's complete collection of magical books here. 
Discover one of our magical book trailers.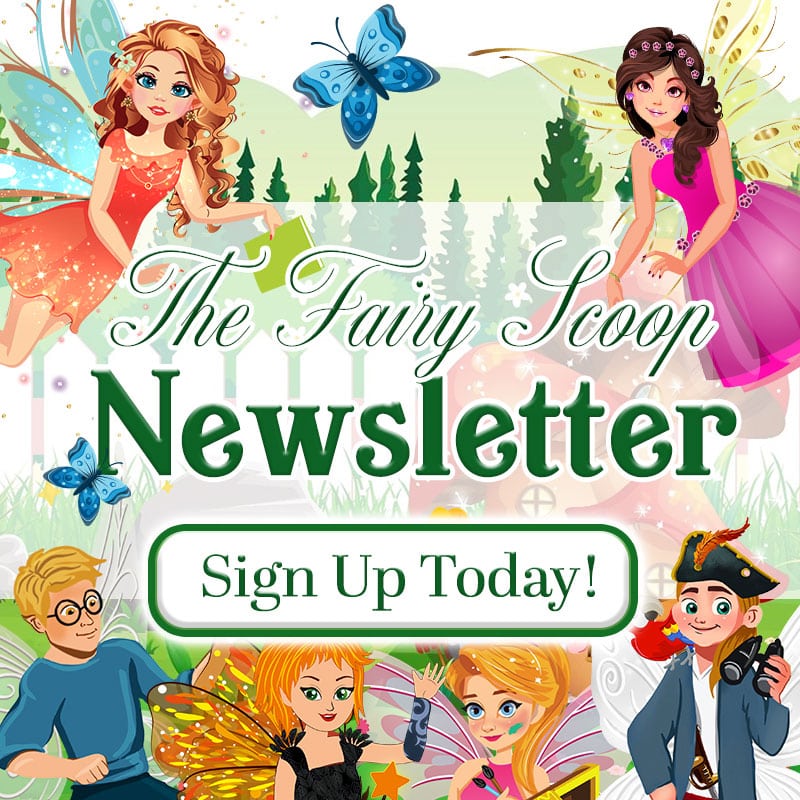 Sign up for The Fairy Scoop Newsletter here. 
Just a disclaimer – We have partnered with these companies because we use their products and/or proudly trust and endorse them – so we do receive a commission if you make a purchase or sign up for services. Often, we are able to negotiate special discounts and/or bonuses, which we will pass on to you via our links. We often get short notice on sale items available for 24-48 hours as we will pass these savings onto you.