Autumn is such an amazing time in Fairy Land. Not only is the scenery absolutely beautiful but you can also make special memories by doing fall activities. This week join us in Teelie's Fairy Garden for a magical time picking apples and pumpkins.
You can also enjoy this cute video.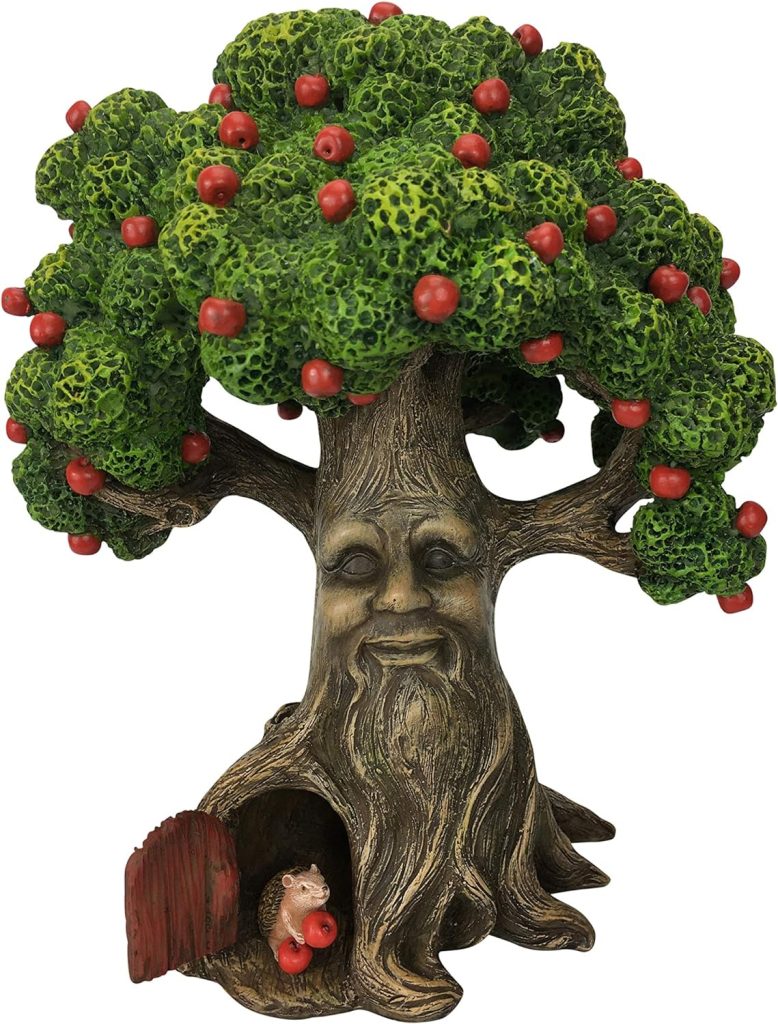 GlitZGlam Fairy Garden Miniature Tree Harry The Hedgehog's Apple Tree (9.25 Inch Tall) for The Garden Fairies and Lawn Gnomes Part of The Beautiful Azarian Collection. A Fairy Garden Accessory
Amazing Apple Tree and Hedgehog
This exquisite apple tree is brimming with apples that the fairies will be able to fly up and pick. There is even a little hedgehog that lives in the tree and is enjoying the tree's bounty. Learn more here.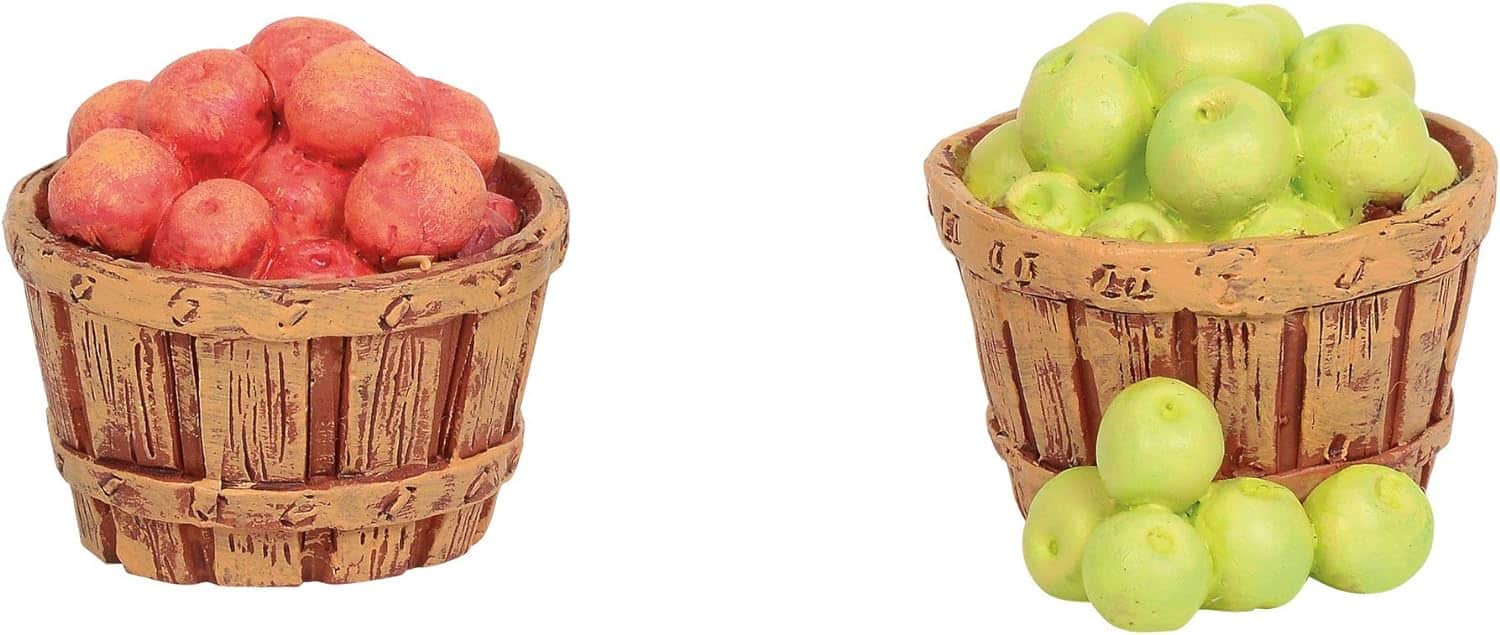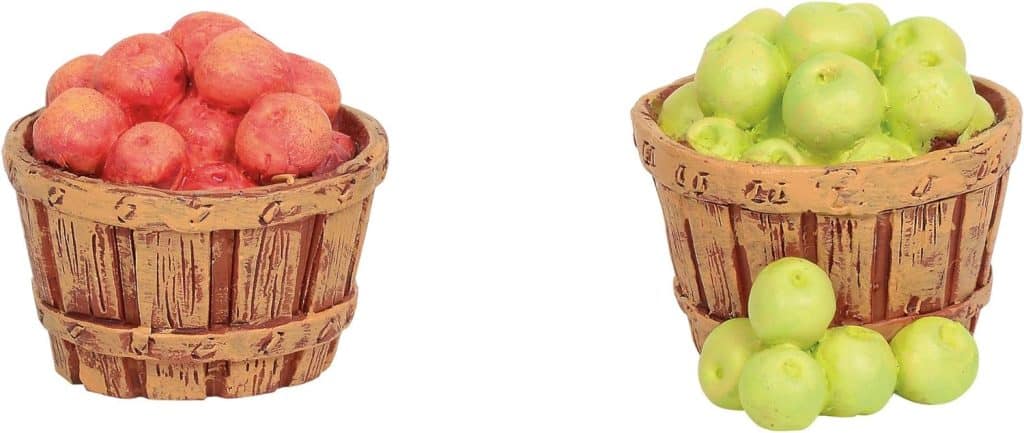 Department 56 Cross Product Accessories Village Baskets of Apples Figurine Set, 0.98 Inch, Multicolor
Brimming Baskets of Apples
The fairies pick their apples into baskets just like many humans do. They love being able to select from so many amazing varieties of apples. Learn more here.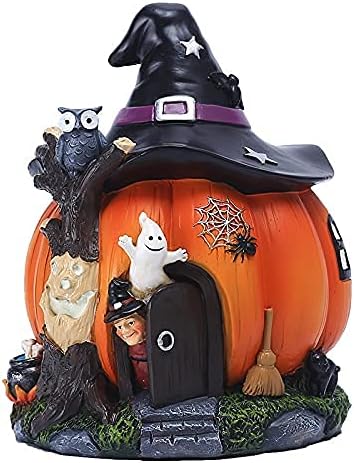 Halloween Village Pumpkin House Town Accessories- Resin Halloween Decoration Ornaments-Luminous Fairy
Enchanted Halloween Pumpkin House
This enchanted Halloween pumpkin house is filled with the spooktacular effects of Halloween. It is a wonderful place for the fairies to celebrate this fascinating holiday. There is even a witch who already lives in this house. Learn more here.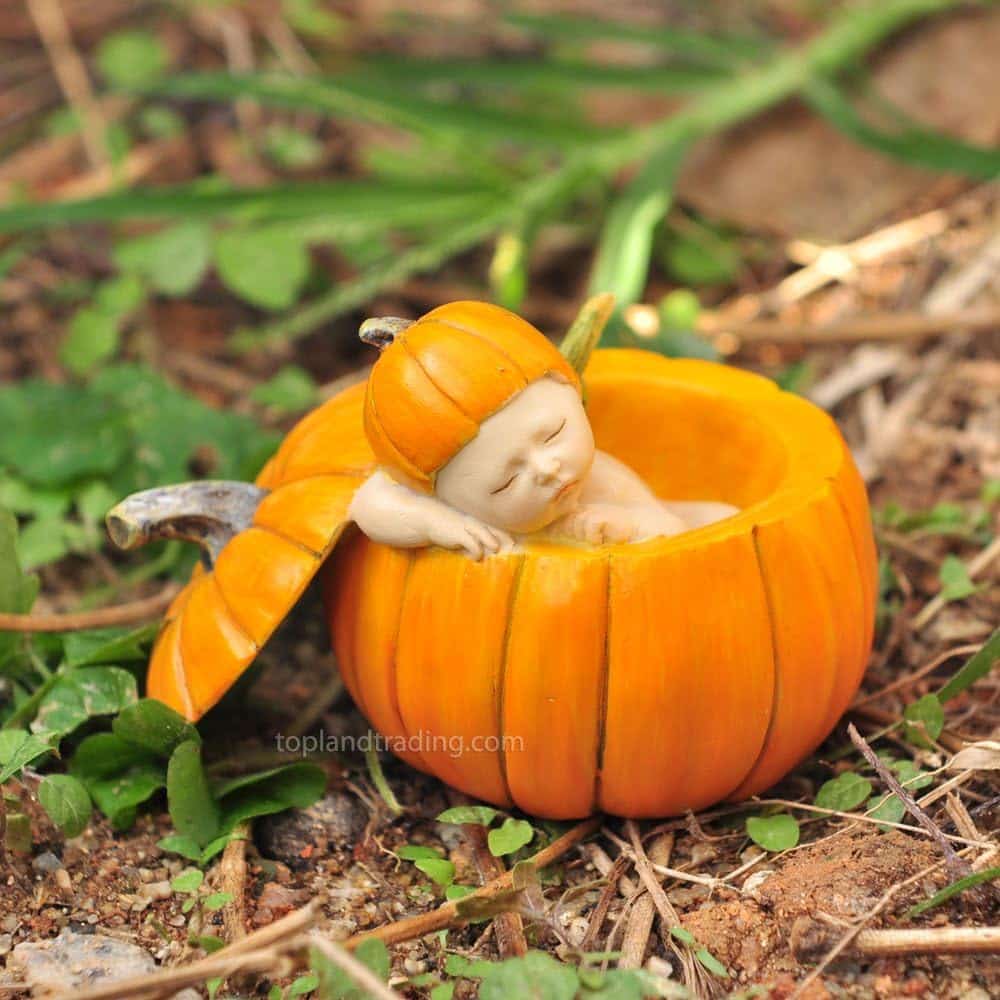 Top Collection Miniature Fairy Garden and Terrarium Sleeping Fairy Baby in Orange Pumpkin Statue
Adorable Pumpkin Fairy
This baby fairy was born in the pumpkin patch. It loves to take naps in carved-out pumpkins. One day, it will get to continue the work of its parents as a pumpkin fairy or take another magical job in the harvest industry. Learn more here.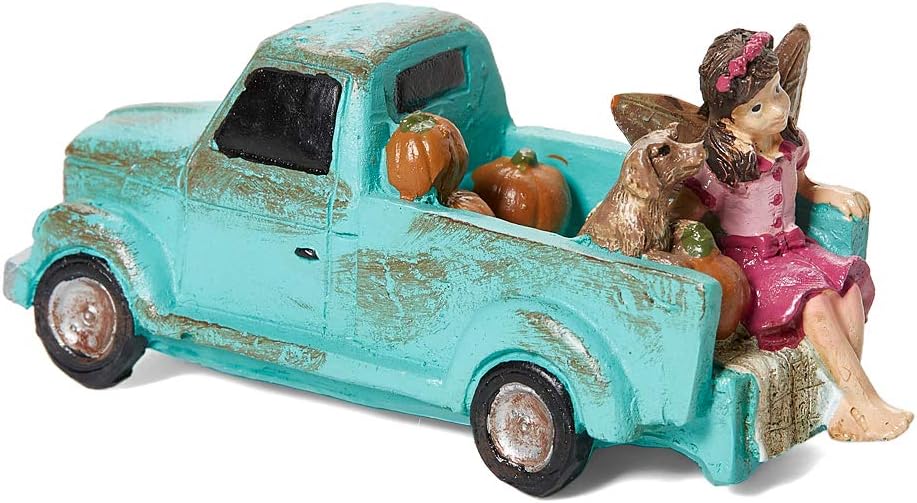 Wholesale Fairy Gardens Pumpkin Pickin
Charming Rustic Pumpkin Pickup
This fairy loads her pumpkins into a rustic blue pickup truck when she's done picking them. Her adorable pup accompanies her on this magical journey. They're headed to Farmer Jonathan's. He's going to make some amazing treats for himself and the animals out of the pumpkins. Learn more here.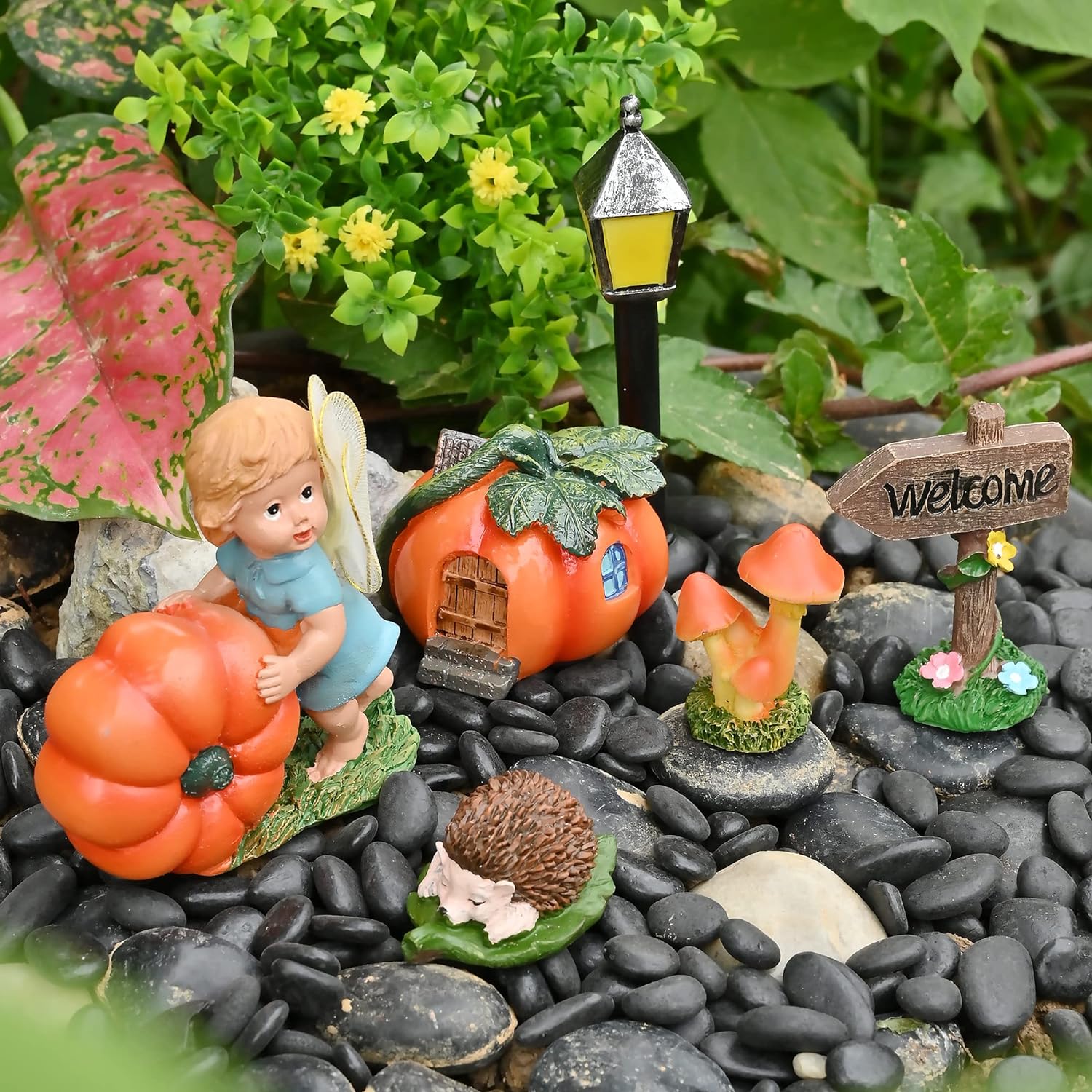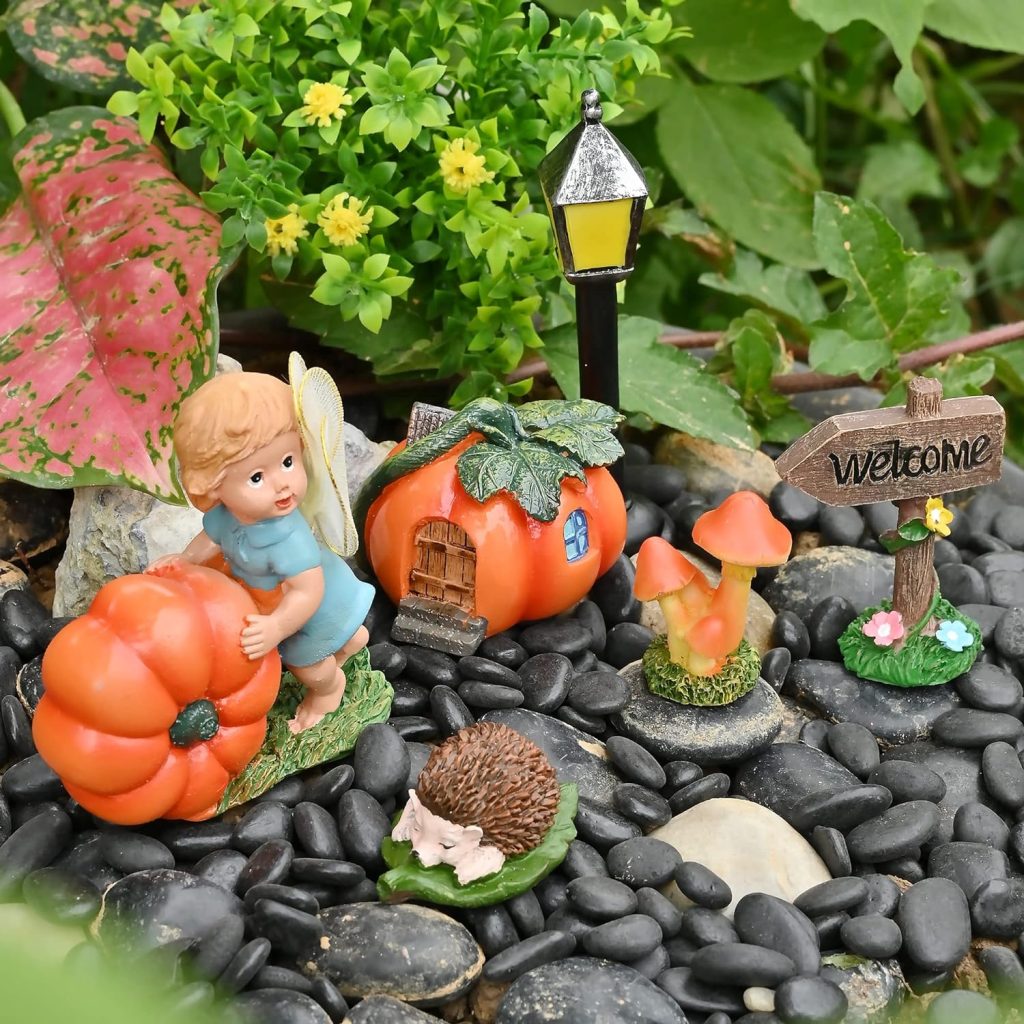 Sparkle Race Fairy Garden Accessories Outdoor Kit with Mini Pumpkin Figurine, Fairy Garden Kit for Kids Gnomes Garden Decorations, Fairy Garden Miniatures with Fairy Figurine Pumpkin Fall Home Décor
Magical Pumpkin Garden
This fairy took their pumpkins home and turned them into an adorable house and is also using them as part of the décor. A lamppost, welcome sign, and hedgehog make this scene even more charming. Learn more here.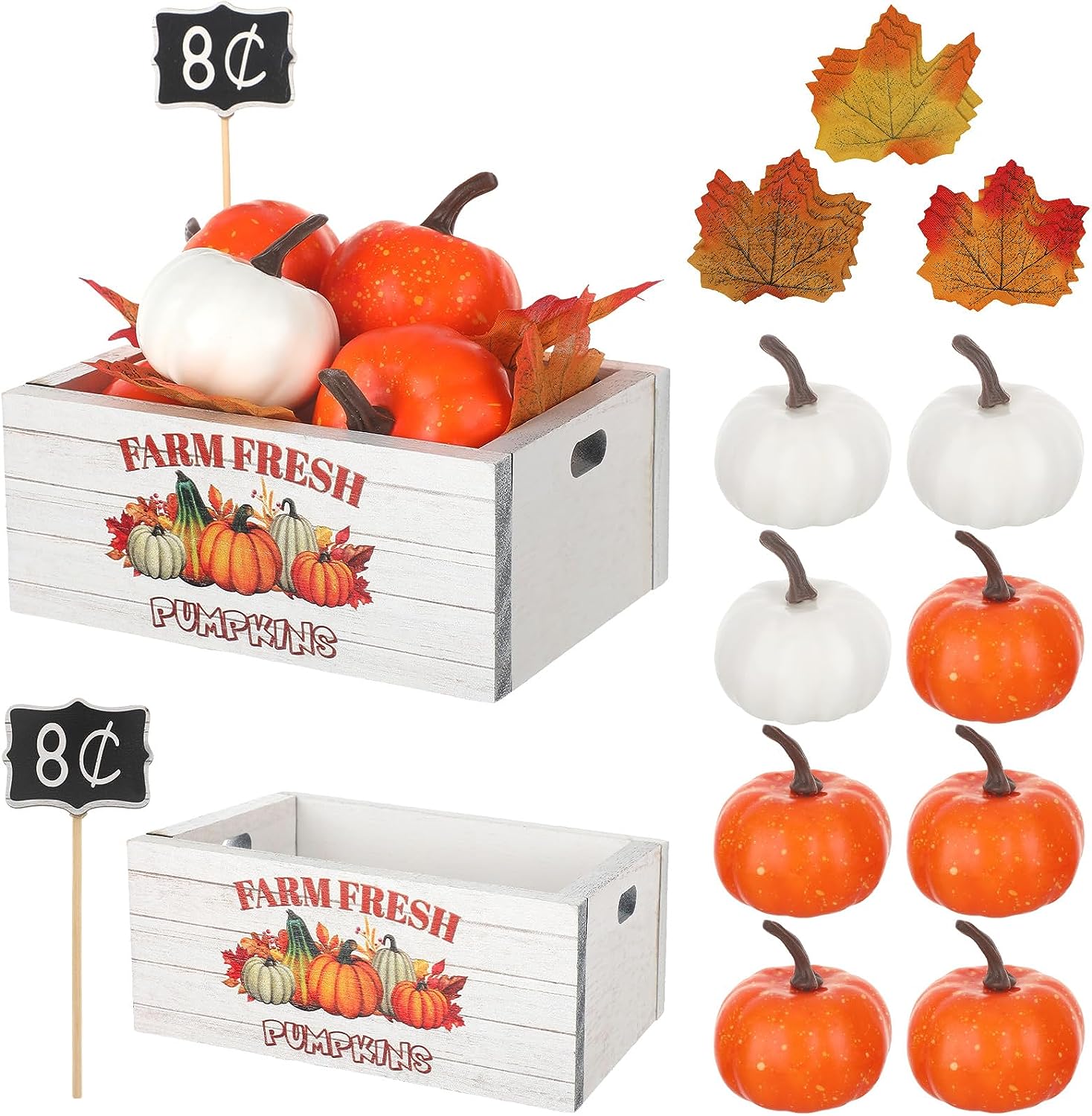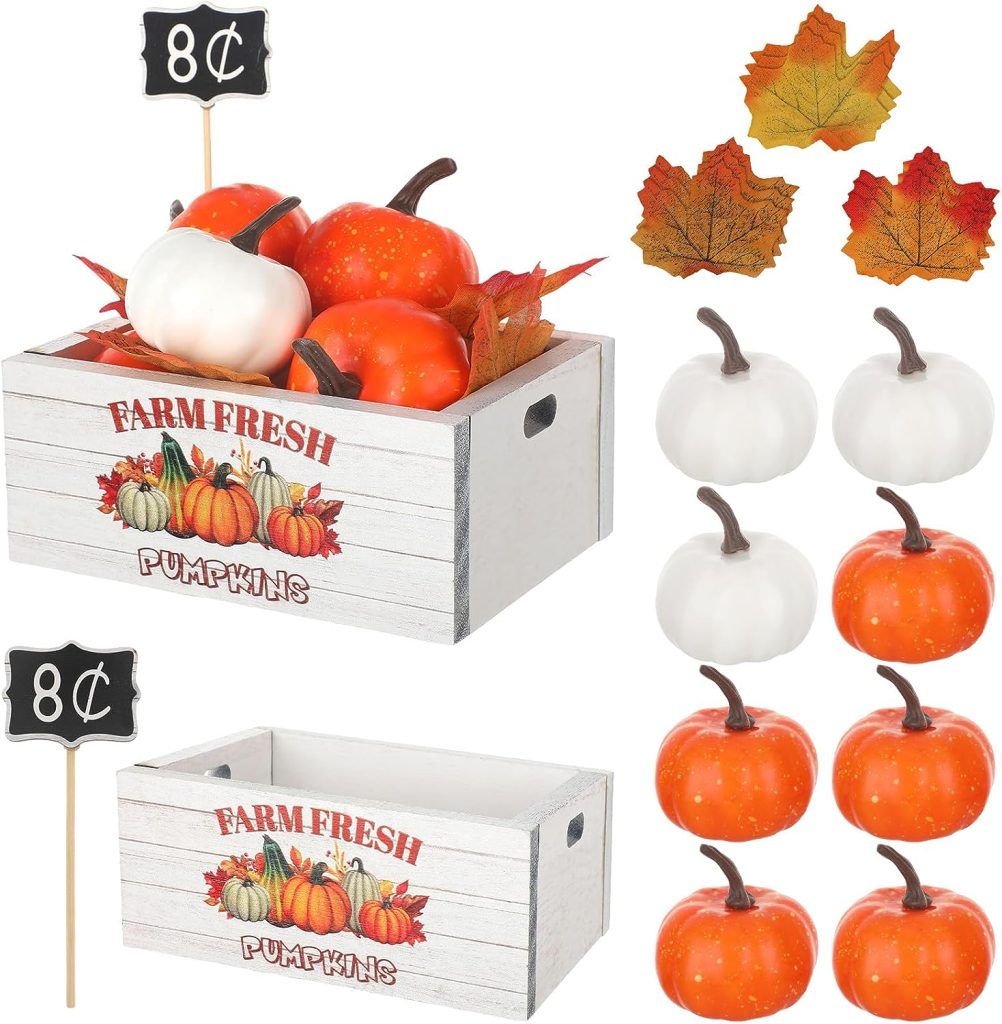 Thyle 16 Pcs Fall Tiered Tray Decor Fall Mini Wood Crate Thanksgiving Pumpkin Decor Fall Pumpkin Table Centerpiece Maple Leaves Label Farmhouse Wooden Storage Boxes
Stunning Crates of Pumpkins
The fairies have found various colored pumpkins on their magical adventure to the pumpkin patch. They're putting them in some stunning wooden crates, and they'll be used for decorations, desserts, and other scrumptious dishes throughout Fairy Land. Learn more here.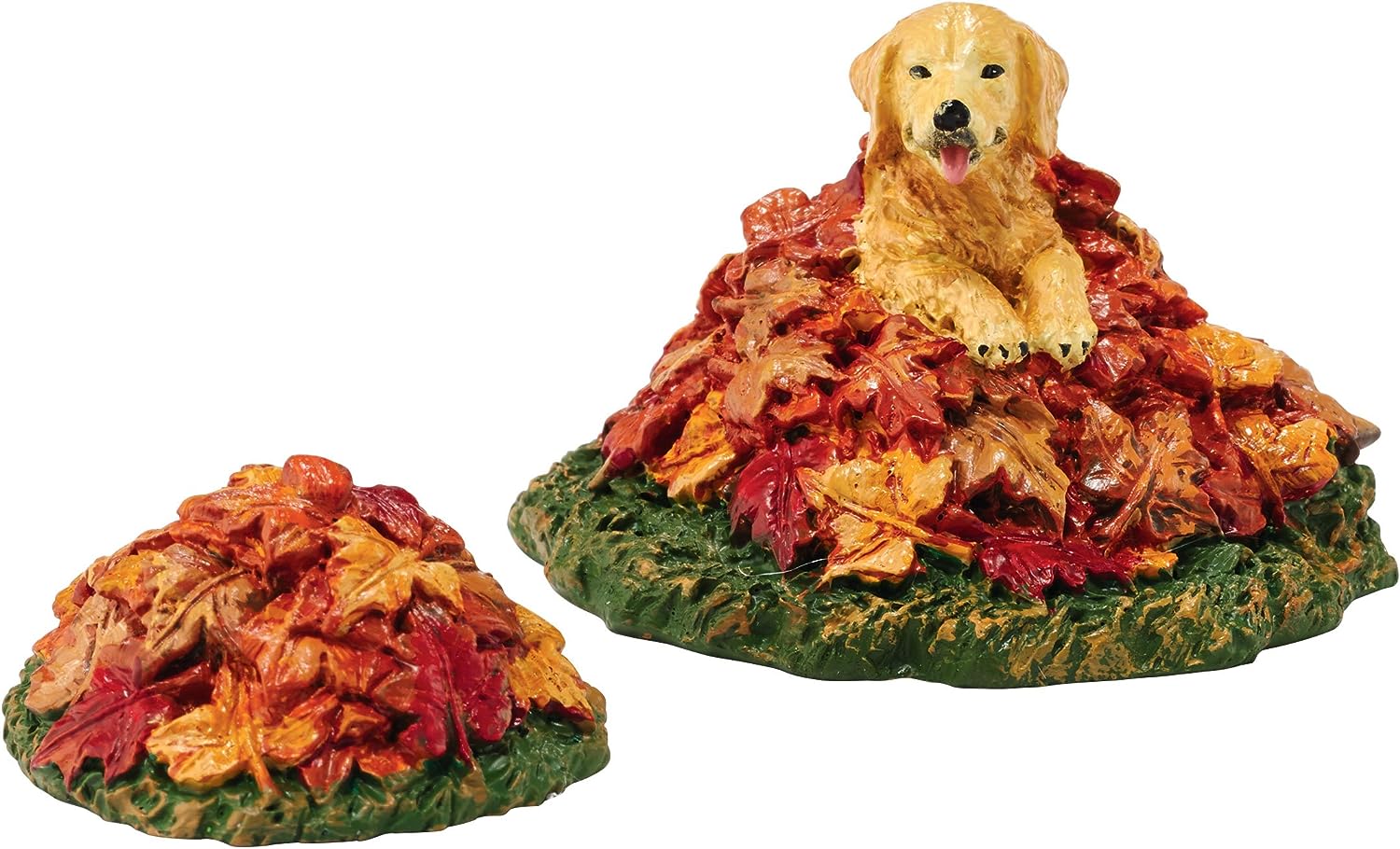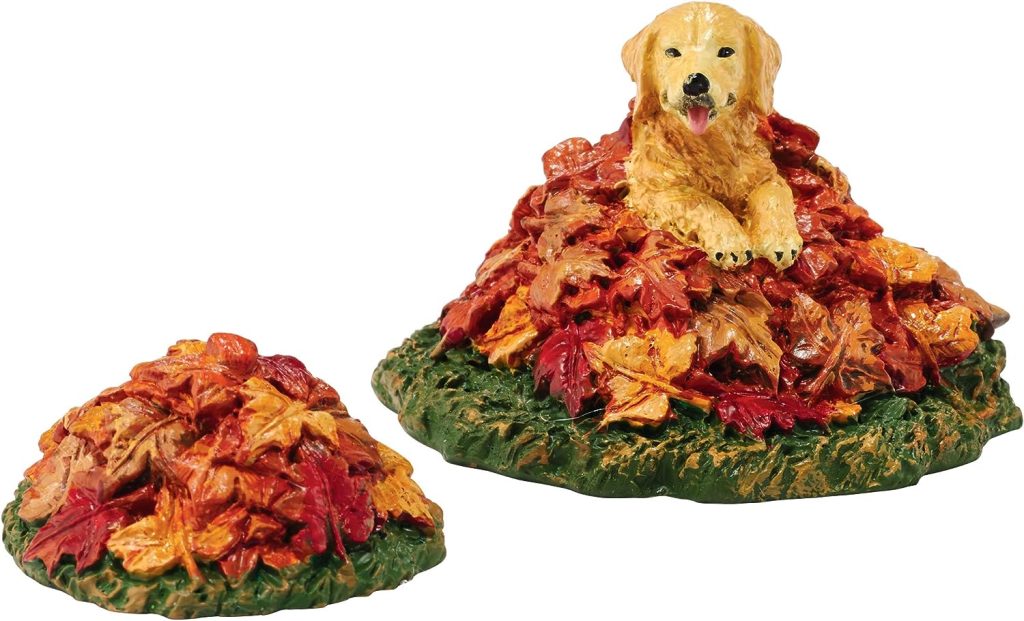 Department 56 Accessories for Villages Harvest Fields Pup Accessory Figurine, 1.75 x 1 x 1.75, Yellow
Other Fabulous Autumn Fun
Sometimes even while out picking apples or pumpkins, fairy children and fairy pups might get distracted by piles of leaves. This little yellow pup is sure having a grand time enjoying the beauty of this marvelous season. Learn more here.
We hope that you'll have as much fun this autumn as the fairies do. Whether you're headed out to pick apples or pumpkins, or using the fairies' inspiration to create your own magical fairy gardens, we couldn't be happier to have had you join us this week in Teelie's Fairy Garden. Please come again soon.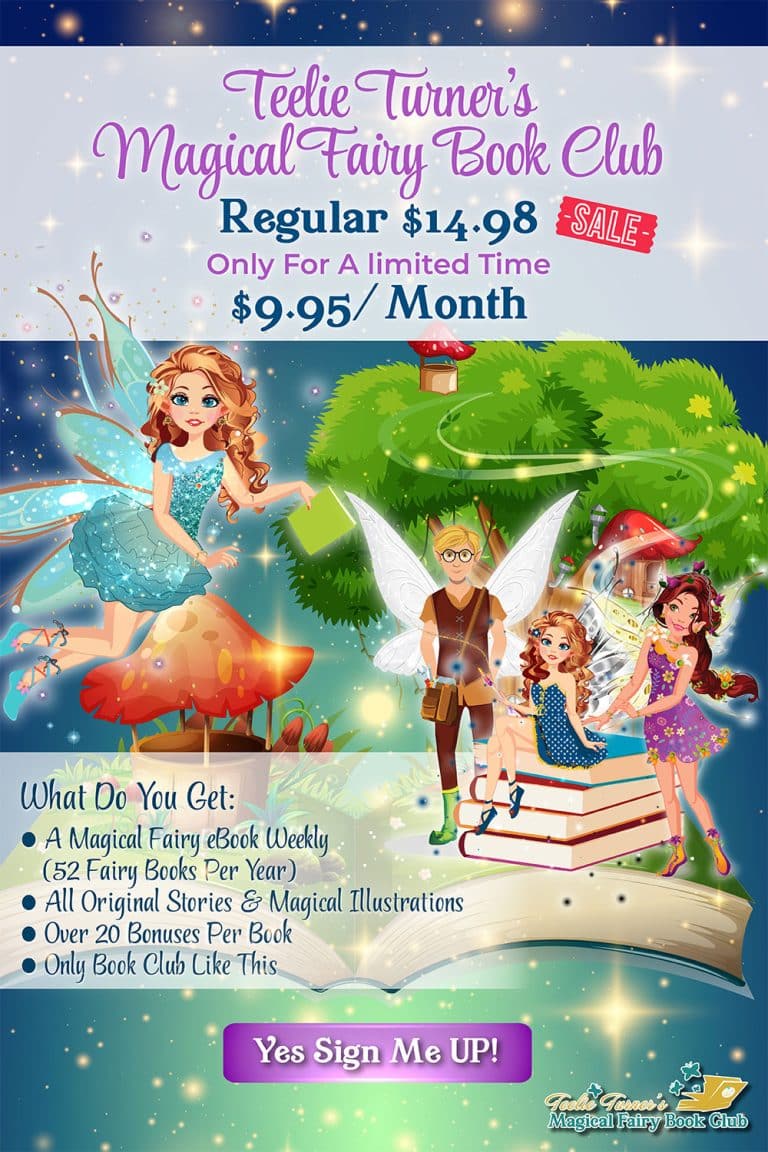 Join the Teelie Turner Magical Fairy Book Club here.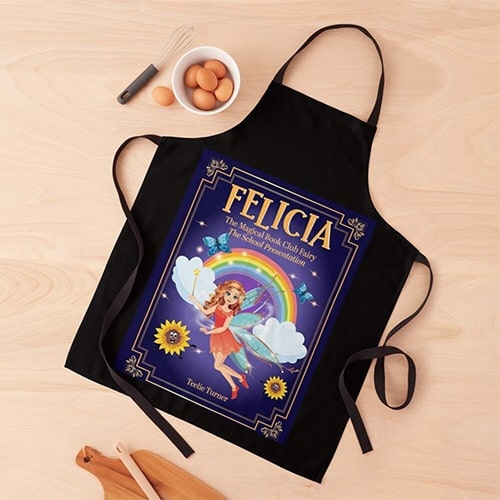 Discover Teelie Turner's complete collection of magical books here. 
Discover one of our magical book trailers.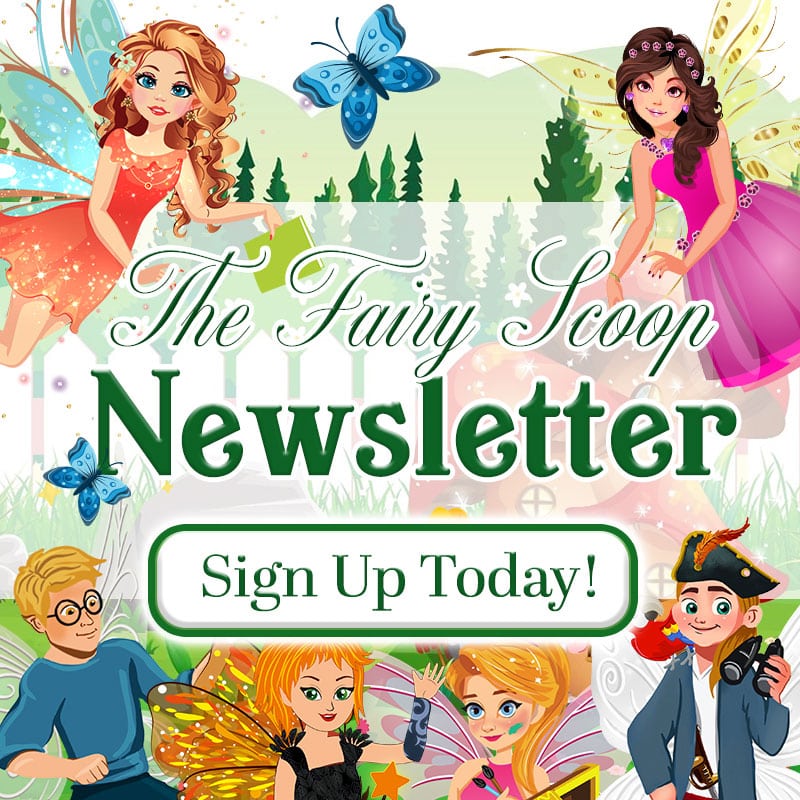 Sign up for The Fairy Scoop Newsletter here. 
Just a disclaimer – We have partnered with these companies because we use their products and/or proudly trust and endorse them – so we do receive a commission if you make a purchase or sign up for services. Often, we are able to negotiate special discounts and/or bonuses, which we will pass on to you via our links. We often get short notice on sale items available for 24-48 hours as we will pass these savings onto you.