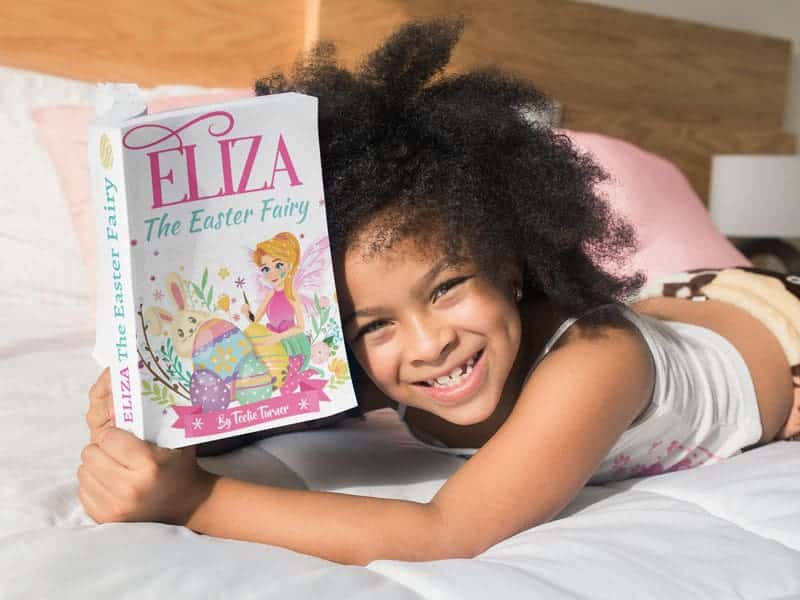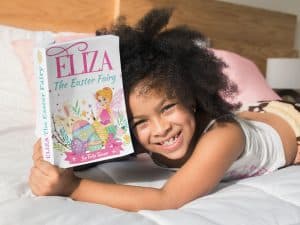 Hello Friends, I'm pleased that Fairy Land invited me to provide this presentation for you. My name is Eliza and I am an Easter fairy. My biggest responsibility is in painting the Easter eggs. Since I know that many of you need to remain home during the current situation which is happening around the world, I wanted to talk to you about the best ways to decorate Easter eggs. I also want to tell you a bit about  the process that I go through in Fairy Land. I also invite you to continue visiting Teelie's Fairy Garden. It is a magical place where you can learn about all things fairy and have fun doing it.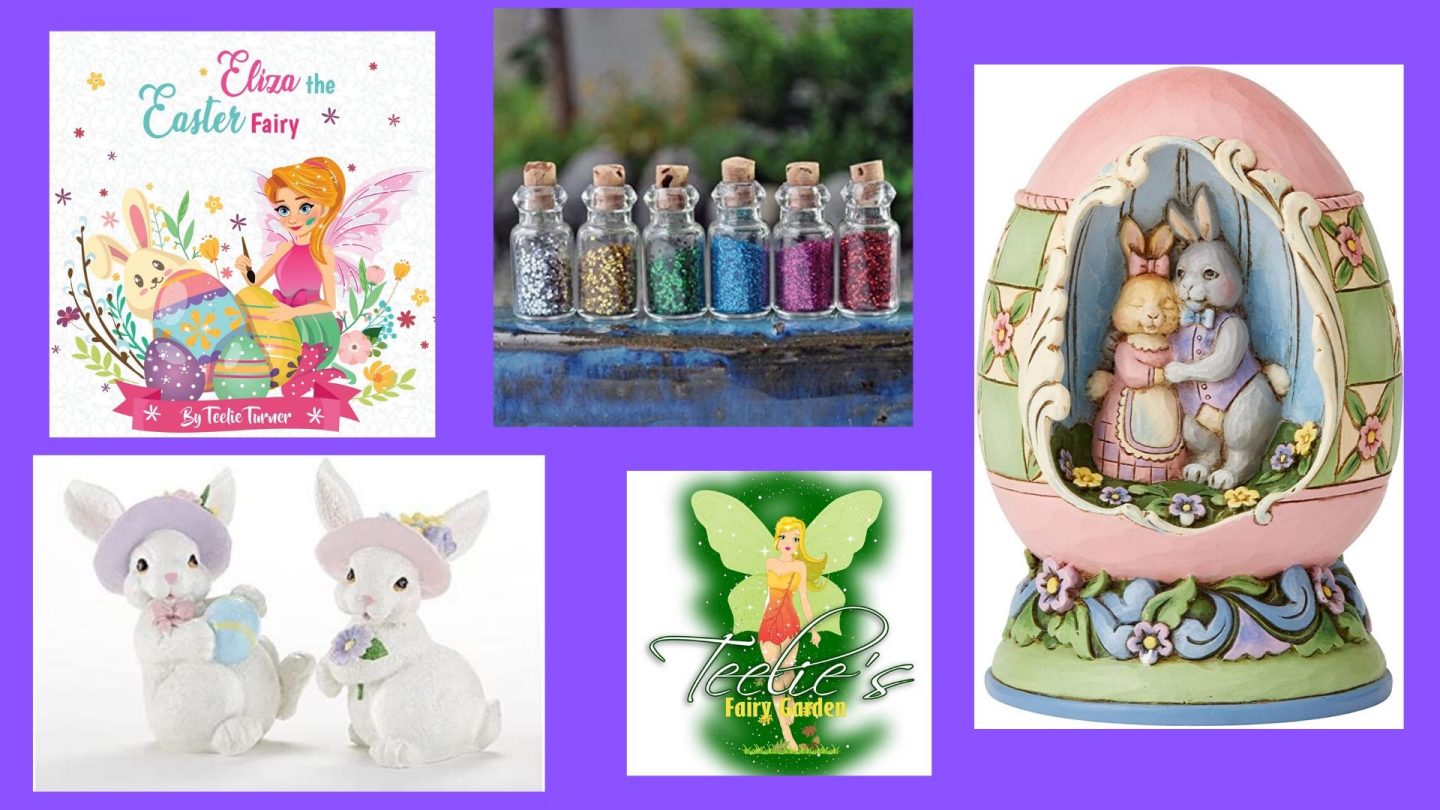 The Eliza the Easter Fairy Book
To begin your magical journey into decorating Easter eggs, I suggest that you read my book. It is called Eliza the Easter Fairy. A human believer named Teelie Turner wrote it about me. You can find it on Amazon. I hope you'll enjoy it. I absolutely love it.
Fairy Dust
Fairy dust helps me with the process of decorating the eggs in Fairy Land. Finding fairy dust in the human world might be a little more difficult. I know that Amazon has some, but it might be missing some of the extra magical ingredients to ensure that it doesn't get used in the wrong way. However, these bottles of Fairy Dust that are offered online would look amazing in a magical fairy garden scene or it could be used as glitter and glued onto your eggs.
Good Assistants
Having good assistants helps me when I'm making sure that there are enough Easter eggs painted for the whole world to enjoy. If you have other people living with, invite them to join you as you decorate the Easter eggs. Doing projects together can provide hours of family fun. You'll find two bunnies that look like the ones that help me in Fairy Land, on Amazon.
Creative Designs
Creating Easter eggs is also a work of creativity because you want to have an interesting design for your Easter eggs. Because I've had years of practice decorating Easter eggs, some of my designs are very elaborate. However, yours don't have to be. The most important thing is that you have fun with your creations, and many designs are made up of polka-dots and squiggly lines. Use your imagination to come up with something that you like. I found an Easter Egg decoration on Amazon that is stunning and wanted to share it with you.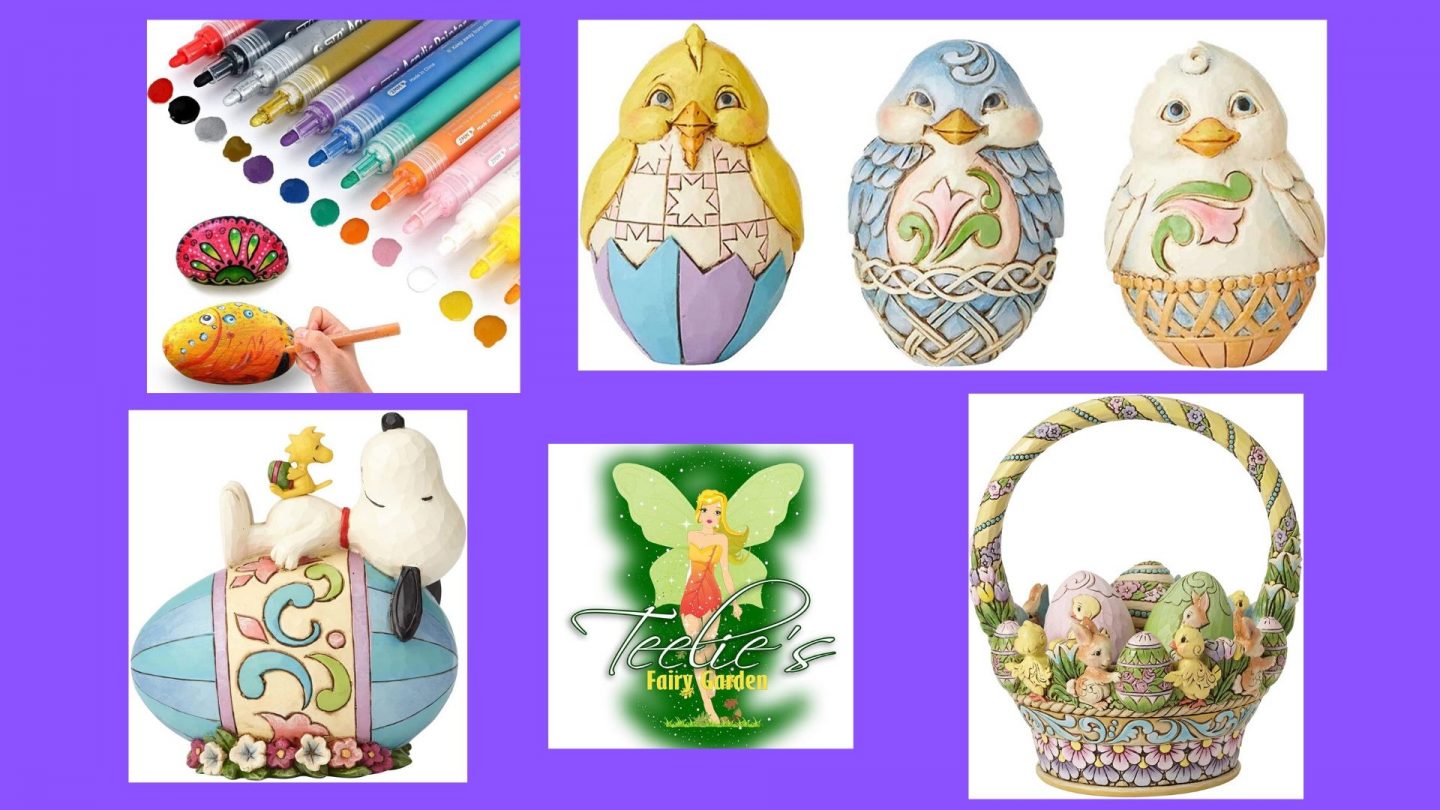 Paints or Markers
Having the right supplies to decorate your eggs is also essential. You might enjoy these special acrylic paint pens that the fairy merchants located on Amazon. As you can see from my picture, I have a permanent paint stain on my cheek, but this won't happen to you as I'm using magical paints.
Patience
It is important to be patient when decorating Easter eggs. Firstly, eggs have delicate shells and if you drop them or push too hard, they can break. Secondly, if we are not patient in our work, it can lead us to make errors like putting on too much paint which means the egg doesn't turn out like we want it to. Take lots of time to work on your decorating. This isn't a race; it is meant to be fun. You'll find some adorable Easter egg decorations on Amazon.
Enjoying the Magic
I want you to enjoy the magic of your creations. You start with a blank canvas – your egg and end up with something pretty and unique. If you decorate any Easter eggs, we'd love it if you tell us about your experience in the comments below. The fairy merchants found a beautiful egg decoration and some familiar friends on Amazon to show you.
Easter Basket
An Easter basket to store your Easter eggs in once they have had a chance to dry is another awesome tool for your egg decorating project. Amazon has some Easter baskets which are beautiful and decorative.
Thank you for joining me on this brief lesson in decorating Easter eggs. I've got to fly off and do some more decorating. Remember to stay home and stay safe and enjoy your time in Teelie's Fairy Garden. Did you get a chance to meet some fairies who love spring? Now is a great time to learn about them and many other amazing fairies.
The fairies also have great news for you. They have some great prizes that you have a chance to win. There are books , keychains and an adorable pink bunny wearing one of t-shirts from my collection of merchandise along with a book .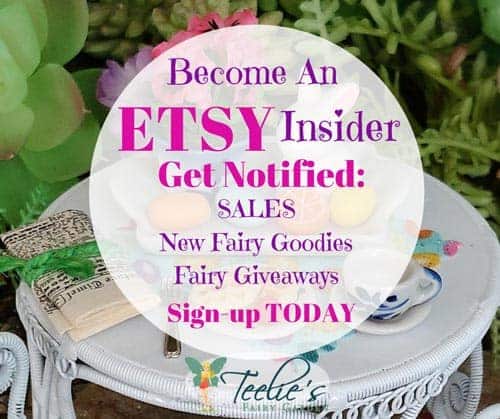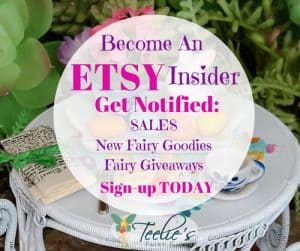 You can also sign up to be an Etsy insider and get notified by e-mail about fairy giveaways, goodies and sales. Sign up here.
Just a disclaimer – We have partnered with these companies because we use their products and/or proudly trust and endorse them – so we do receive a commission if you make a purchase or sign up for services. Often, we are able to negotiate special discounts and/or bonuses, which we will pass on to you via our links. We often get short notice on sale items available for 24-48 hours as we will pass these savings onto you.