Welcome back to Teelie's Fairy Garden. Our friend Teelie Turner just released a magical book called Tommy Tinker and the Sacred Trees of Ireland. 
You can watch a magical video about this book.
Tommy and Susan's amazing adventure to Ireland inspired us to share some beautiful trees with you that would look amazing in a fairy garden.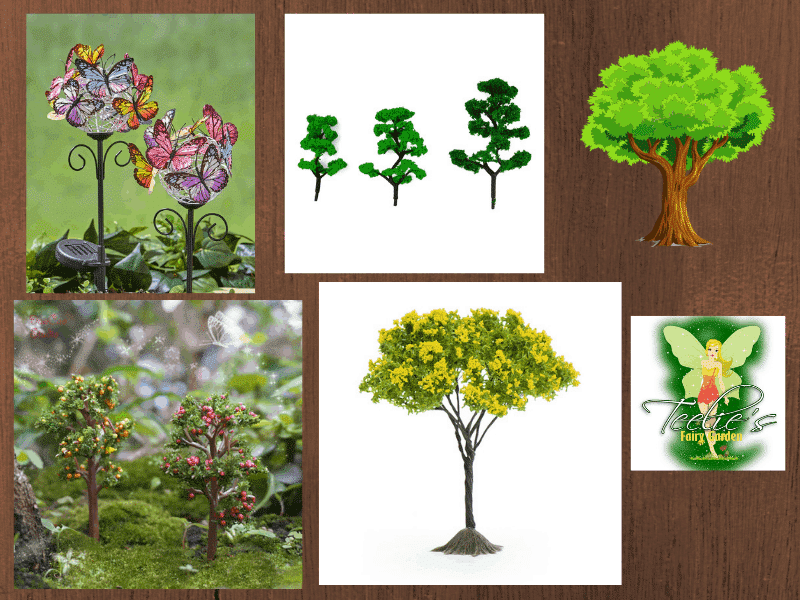 Beautiful Butterfly Tree
We found some solar butterfly garden stakes which remind us of butterfly trees in an abstract artistic sort of way. They would look spectacular in your fairy garden. Find them on The Lakeside Collection.
Miniature Bonsai Trees
We found some miniature bonsai trees that come in three adorable sizes to create a magical micro landscape for your fairy garden. If you add a cute fairy, some floral accents and some accessories like a swing or a bench, your fairy garden would be the perfect oasis for the Wee Folk. Find the bonsai trees on Etsy. 
Fantastic Fruit Trees
Some fruit trees would also look fantastic in your fairy garden. We found four that have tiny pink and yellow fruits on them. Learn more on Etsy. We're sure that the fairies would love to use the fruit to bake some scones or a pie.
Beautiful Blossom Tree
Beautiful blossom trees would also look amazing in your fairy garden. The one we found is Zen with a beautiful wire trunk and branches. Find it on Etsy.
Birds on Tree Branch
Birds love to sit and nest in trees. We found a lovely oak tree branch that has three bluebirds sitting on it. It would be perfect for your fairy garden so that the birds that visit you have a relaxing place to sit and sing a magical song. Find the birds on Etsy.
Magical Hickory Tree
Discover the magical hickory tree that would look amazing in your fairy garden. It is a great place to have a picnic or sit and read a book. It is available on Etsy.
Enchanted Tree and Bench
We found a tree with an enchanted face on it, and some beautiful pastel-colored leaves. It also has a bench included with it so that the Wee Folk who visit your garden can sit, relax, visit with friends, or read a book. Learn more on Amazon.
Magical Treehouse
You may want to include a magical treehouse with an enchanted spiral staircase in your fairy garden. It is solar powered so that you'll even be able to see in your garden at night. The gnomes love to work at night so this will be especially helpful for them. Find it on Amazon.
We hope that you have enjoyed learning about these enchanted fairy trees for your garden. Please continue to walk with us through Teelie's Fairy Garden for more magical fairy garden ideas and news.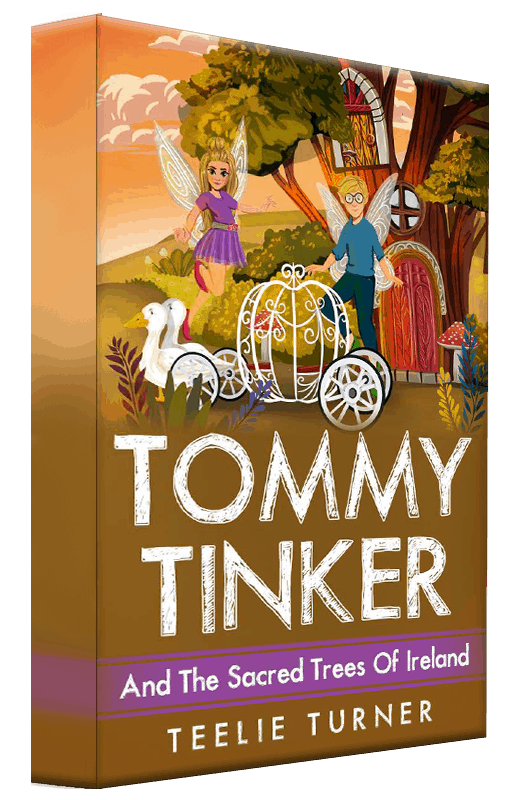 Discover Teelie Turner's magical collection of books here.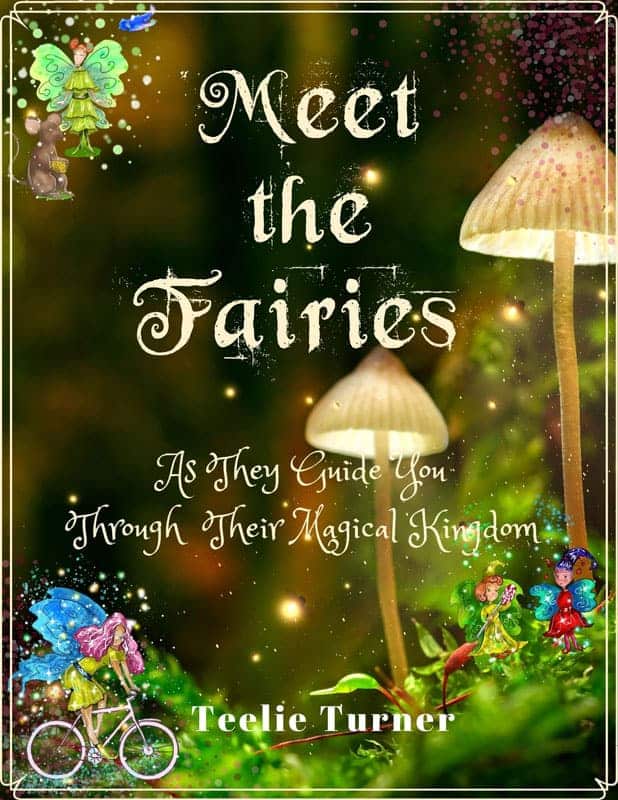 Sign up to get a copy of the Meet the Fairies catalogue / book. It's an enchanted opportunity to get better acquainted with over a hundred incredible fairies.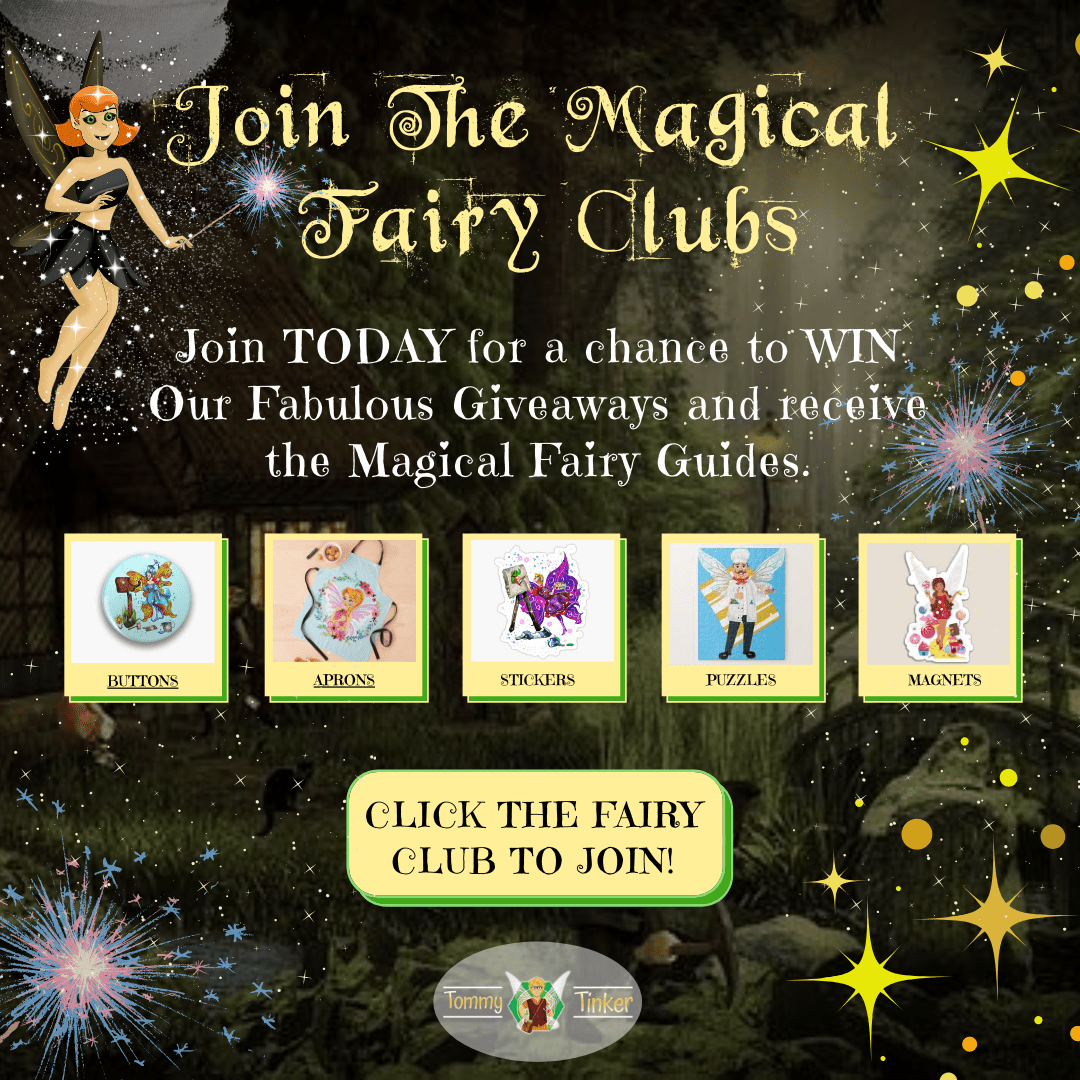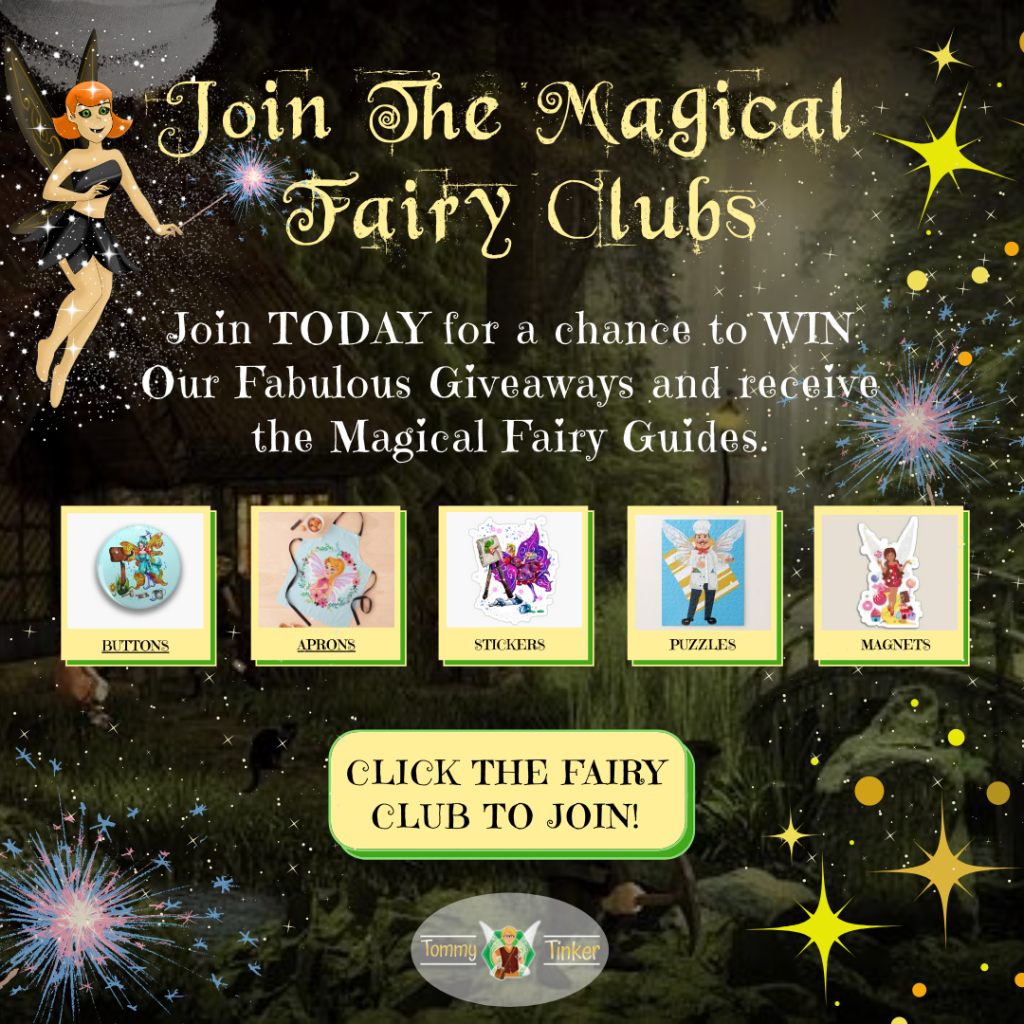 The Fairies have started several magical fairy collector's clubs. Learn more about them here. All our clubs come  with intriguing downloads and chances to win wonderful prizes.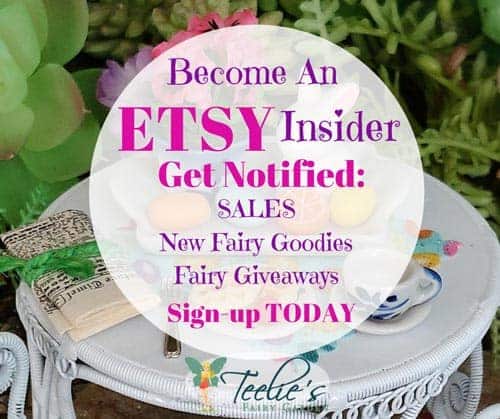 You can also sign up to be an Etsy insider and get notified by e-mail about fairy giveaways, goodies, and sales. Sign up here.
Just a disclaimer – We have partnered with these companies because we use their products and/or proudly trust and endorse them – so we do receive a commission if you make a purchase or sign up for services. Often, we are able to negotiate special discounts and/or bonuses, which we will pass on to you via our links. We often get short notice on sale items available for 24-48 hours as we will pass these savings onto you.