Welcome back to Teelie's Fairy Garden. It's a magical and beautiful time of year with Easter just a few weeks away. All of our fairy friends are preparing for the big day. The garden fairies have come up with a list of eight incredible fairy garden ideas that feature Easter eggs.
Our friend Eliza the Easter Fairy has an amazing job in Fairy Land. She paints Easter eggs. Teelie Turner wrote an incredible book about her. Learn more in our enchanted video.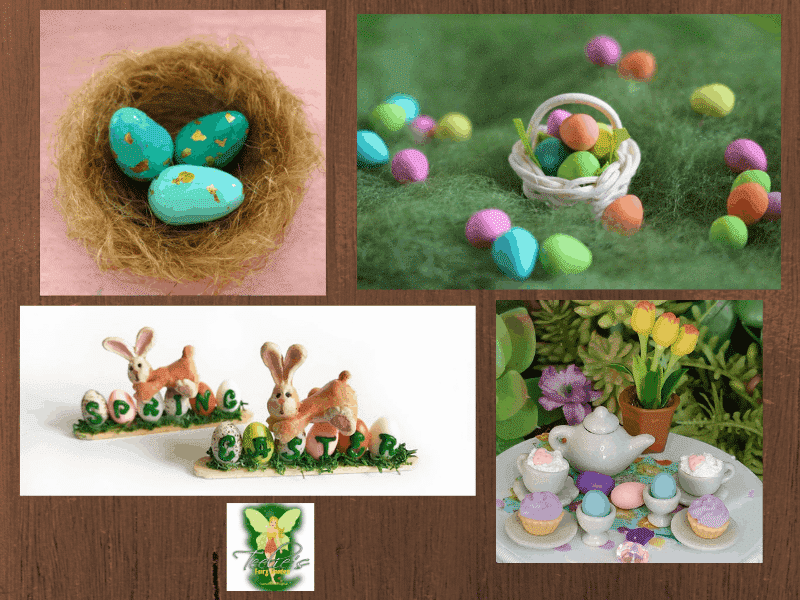 Eggs in a Nest
We found some adorable blue eggs with golden flecks on them in a nest. They would look amazing in your fairy garden. Perhaps, you could also include a bird to watch over them. Find them on Etsy.
Magical Basket of Easter Eggs
Easter eggs are handed out each year by the magical Easter Bunny. We located an incredible basket filled with gorgeous eggs on Etsy. What is your favorite color of egg? Let us know by contacting us on social media.
Easter Bunny and Eggs Garden Scene
The bunnies also like to use their love of Easter to create adorable scenes that make great Easter gifts, or additions to your fairy garden. They made one out of eggs that says Spring and another that says Easter. They also posed with their creations. Find them on Etsy.
Delicious Easter Brunch
We also found a magical fairy brunch that would look adorable in your fairy garden. It includes hot cocoa with whipped cream, cupcakes, and Easter eggs. We wonder if they're chocolate flavored. Some lovely flowers create a backdrop for this special meal. Learn more on Etsy.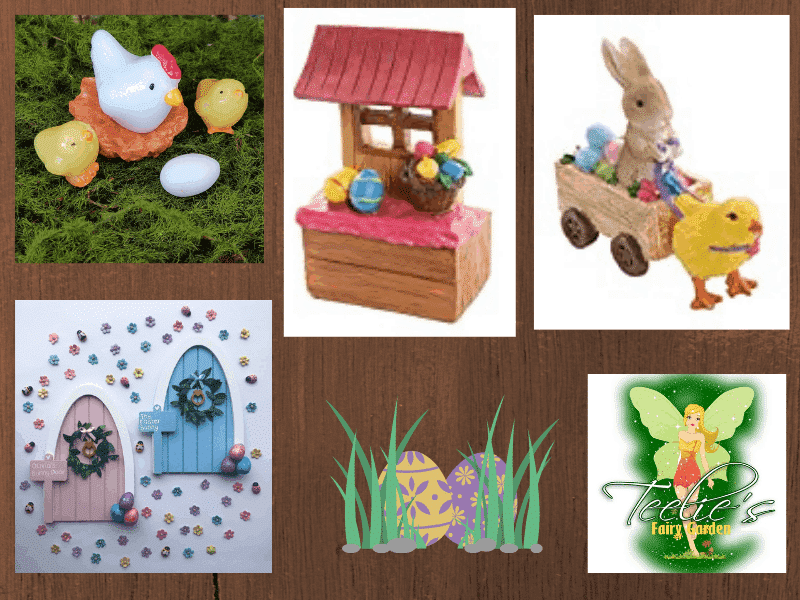 Easter Hatchlings
We wanted to introduce you to an adorable Mother hen and her baby chicks. They've hatched just in time for Easter and would love to live in your fairy garden. The mother hen also laid an egg that would be great for your breakfast. Find them on Etsy.
Magical Easter Egg Decorating Studio
This magical set up would be the perfect space for the fairies, bunnies and ducks that live in your fairy garden to enjoy some Easter egg decorating. During the rest of the year, perhaps they could create other artistic endeavors. Discover it on Amazon. Some of the eggs are decorated and ready to go in your garden.
Incredible Egg Deliveries
The bunnies and chicks often work together. They have an incredible set up for pre-Easter egg deliveries using some fairy dust and a magical cart. Learn more on Amazon.
Custom Easter Fairy Doors
Some custom fairy doors would look amazing in your fairy garden. Consider asking the craftsperson to add some Easter eggs to the design like they did in the picture above. Full details can be found on Etsy.
Thank you for taking this journey with us in Teelie's Fairy Garden. We'll be back next week to share more magical fairy garden ideas with you. In the meantime, we'd love to hear from you. Contact us on social media to let us know what magical fairy garden designs you'd like to see.
Teelie Turner is launching another magical book this week titled Hope the Magical Easter Basket Fairy. Learn more in this video.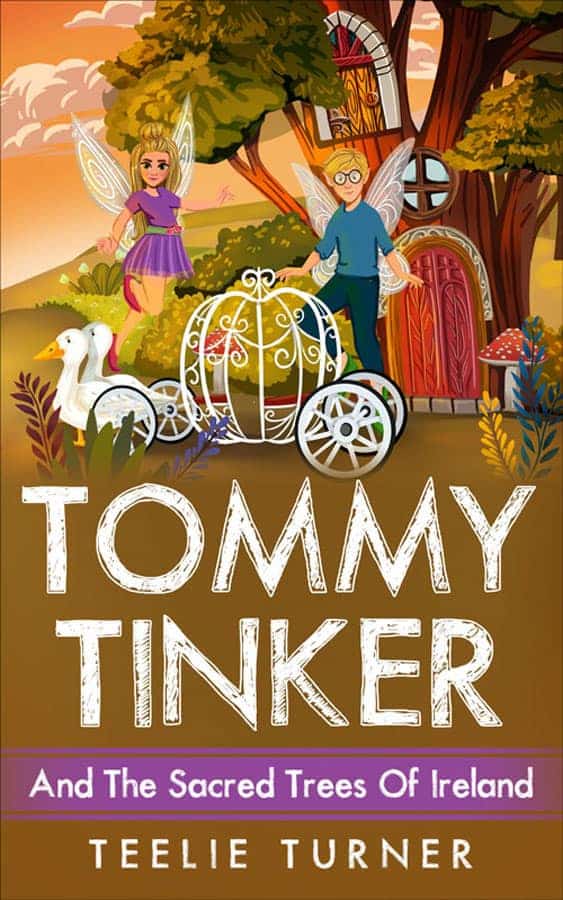 Discover Teelie Turner's full collection of magical books here.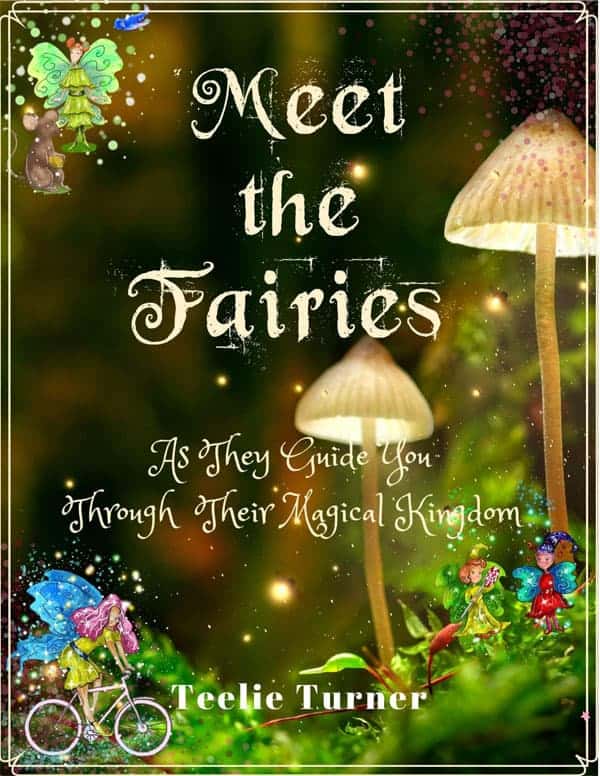 Sign up to get a copy of the Meet the Fairies catalogue / book. It's an enchanted opportunity to get better acquainted with over a hundred incredible fairies.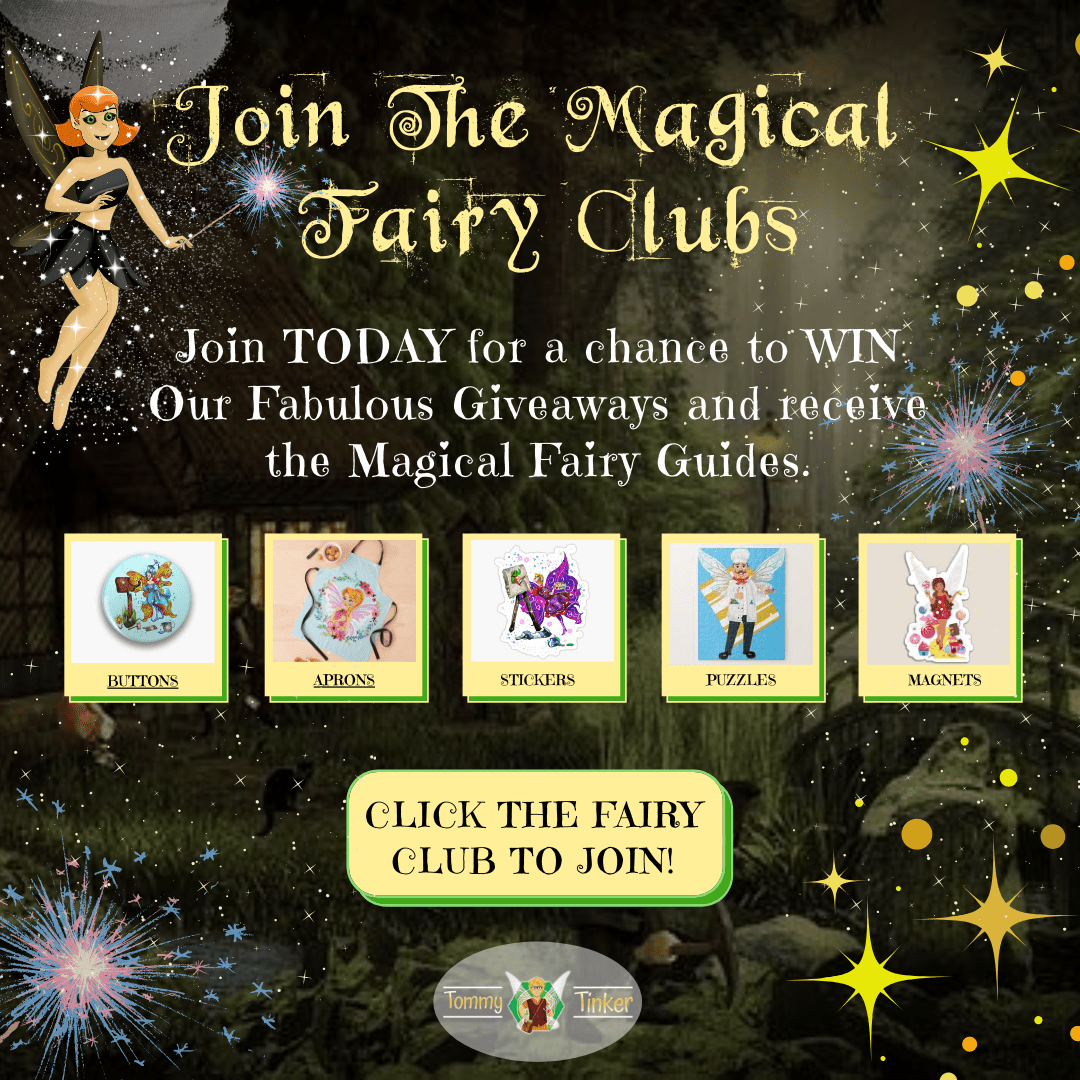 The Fairies have started several magical fairy collector's clubs. Learn more about them here. All our clubs come  with intriguing downloads and chances to win wonderful prizes.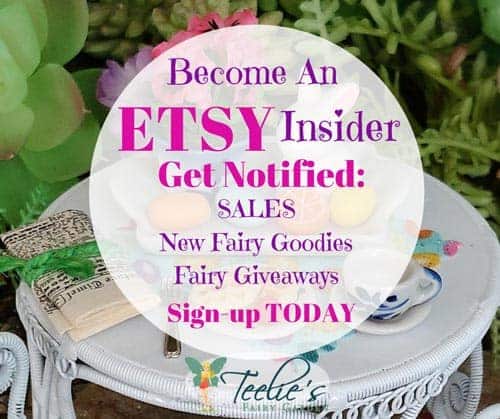 You can also sign up to be an Etsy insider and get notified by e-mail about fairy giveaways, goodies, and sales. Sign up here. 
Just a disclaimer – We have partnered with these companies because we use their products and/or proudly trust and endorse them – so we do receive a commission if you make a purchase or sign up for services. Often, we are able to negotiate special discounts and/or bonuses, which we will pass on to you via our links. We often get short notice on sale items available for 24-48 hours as we will pass these savings onto you.