Welcome fairy friends. Now that spring is here, the fairies are finding themselves in their gardens and greenhouses more often and they would like you to be able to join them. They hope that you'll embrace spring with these amazing fairy garden kits. The fairy merchants searched high and low to find you some enchanting options. They chose two do-it-yourself kits where you'll use the components provided to actually build the miniature dollhouse/fairy greenhouses. You get to see several different views of each of these kits. They also chose some bonus kits that can be used for creating spring themed fairy gardens. For other DIY kit options and fairy fun, continue to visit Teelie's Fairy Garden. When working with any of these kits, the fairies want to make sure that you take your time and have fun.
Floral Paradise
Our first greenhouse kit is a floral paradise. It would be an intriguing home for any fairy or a tiny doll. Its level of difficulty is aimed at a patient adult or teen. It can also be a project for a few people to work on together. The kit includes numerous small details that will make this greenhouse flourish. It has flowers, a sun hat, planter boxes, fences and lighting. This amazing kit can be found on Etsy.
Miniature Greenhouse Memories
This greenhouse is a replica of a full-size glassed-in one that you would see in the human world. It is remarkable and includes numerous features to make it a beautiful product which can be enjoyed by patient adults and teens. The elements that make up this kit are bright, colorful and so cheerful to look at. It includes the greenhouse building as well as florals and decorative accents. It can be found on Etsy.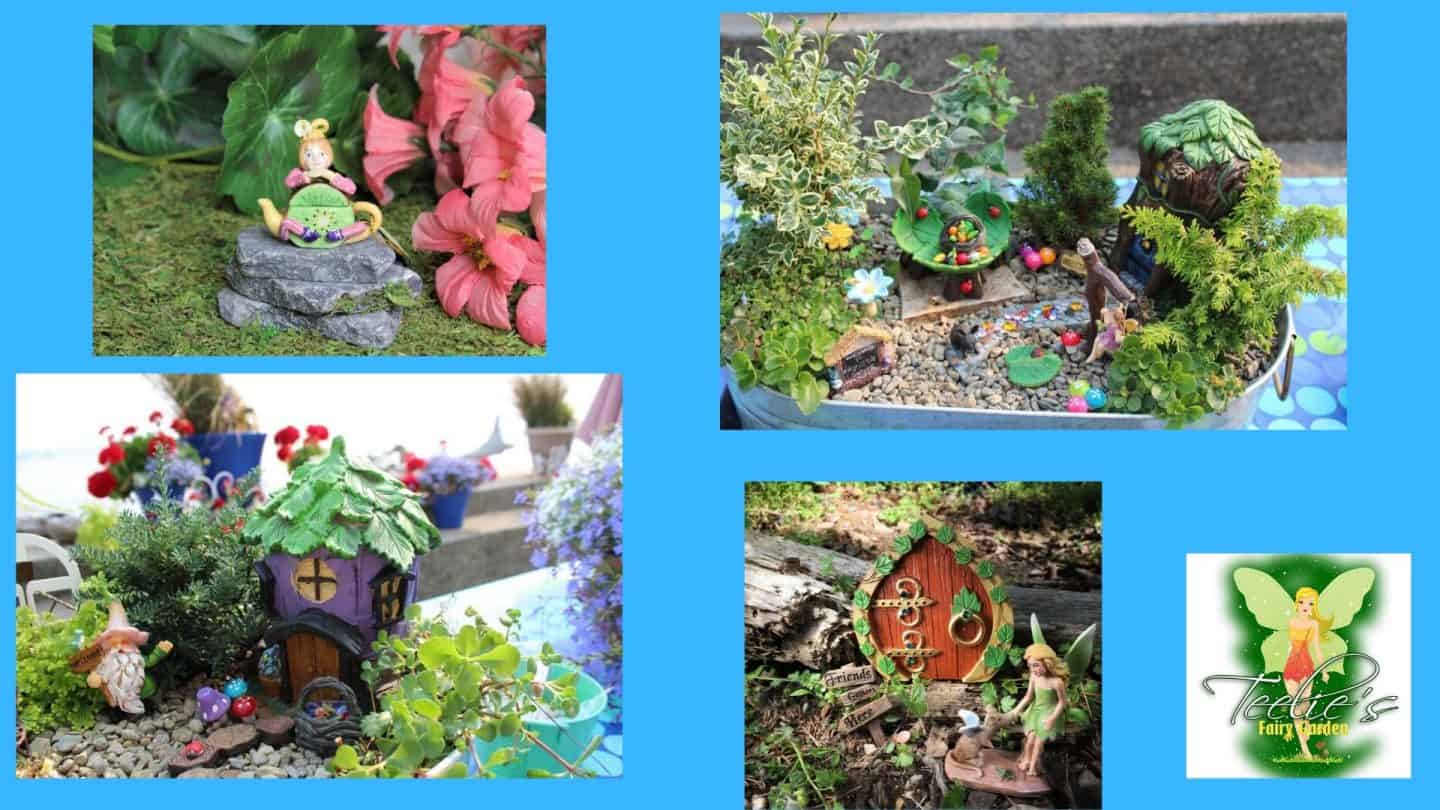 Bonus Ideas
Now is a great time to start your fairy garden. These four kits are options to help you create a fairy garden that helps your heart to smile.
Fruit Themed Fairy Kit
The fairies chose a pixie/kiwi teapot figurine as one fairy garden option. The kit is also available with other fruit options if you would rather not have the feature fruit be a kiwi. Full details as of what the kit contains can be found on Etsy.
Fruit and Veggie Fairy Garden Kit
Our next fairy garden kit is a fruit and vegetable themed kit that includes numerous amazing fairy garden accessories such as a leaf table and chairs, a flower birdbath, jewel, a brown bunny, a welcome sign, a fairy and vegetables. Learn more about this kit by visiting Teelie's Fairy Garden's Etsy page.
Gnome Fairy Garden Kit
Gnomes are known for their skills as gardeners, so what better magical creature to feature in your fairy garden. This gnome themed fairy garden kit includes several amazing accessories such as a cute white bunny, scattered jewels, a birdhouse, a lady bug and a purple fairy house. Complete details are available on Teelie's Fairy Garden's Etsy page.
Adorable Garden Kit
Our next pick for today is a mouse fairy garden set which can be found on Etsy. The kits includes a mouse fairy, a fairy with green wings and a green dress, a fairy door and a 'Friends Gather Here' sign. Visit the product page for complete details.
Breaking News – A Fairy Favorite
This final pick almost didn't make it into the post as the fairy merchants located it at the last minute, hidden among magical online treasures. The fairies loved the idea of placing the fairy greenhouse near the ocean as pictured above. It is a do-it-yourself kit that is sure to provide hours of pleasure as you watch this magical greenhouse come alive. It has many cute accessories including flowers, lighting and miniature furniture. You can find it on Amazon. 
The fairies hope that their selection of dollhouse and fairy kits has given you some greenhouse and gardening inspirations. The fairies hope that you are doing well and staying safe. They ask that you please abide by the directives that your region has put in place to keep you and those around you safe. The fairies believe in community, and they want to you know that they think of you each day. If you'd like some inspiration and an escape from your everyday life, the fairies hope that you'll make yourself a warm drink and come for a walk with them through Teelie's Fairy Garden.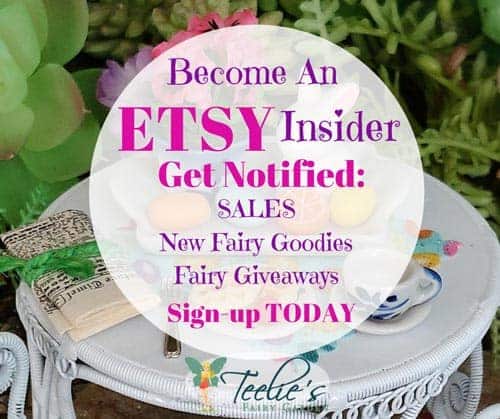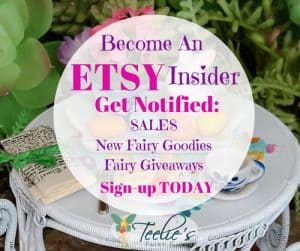 You can also sign up to be an Etsy insider and get notified by e-mail about fairy giveaways, goodies and sales. Sign up here.
Just a disclaimer – We have partnered with these companies because we use their products and/or proudly trust and endorse them – so we do receive a commission if you make a purchase or sign up for services. Often, we are able to negotiate special discounts and/or bonuses, which we will pass on to you via our links. We often get short notice on sale items available for 24-48 hours as we will pass these savings onto you.