Welcome to this week's Teelie's Fairy Garden Blog. We're going to be exploring magical fairy garden kits. Each of these kits has been chosen for its uniqueness and variety of accessories. We hope you enjoy discovering them.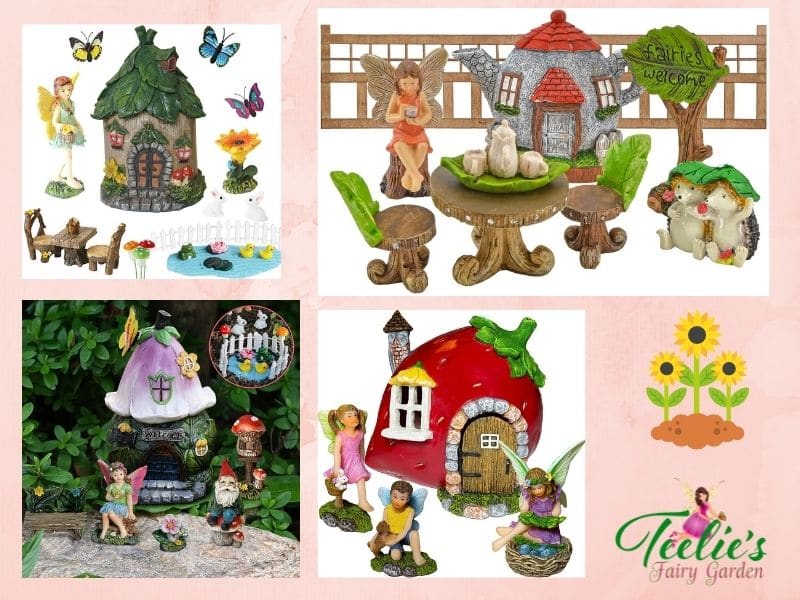 Incredible Fairy House and Accessories
This incredible fairy house has a leafy green roof. It also comes with several magical accessories including a table and chairs, butterflies, ducklings, and a fairy. Full details are available on Amazon.
Enchanted Gnome Fairy Kit
Spend some time with a magical gnome and fairy. The house has an adorable purple floral rooftop. Learn all about this enchanted kit on Amazon.
Woodland Fairy Tea Party Kit
This kit has eleven pieces to it. It is a magical woodland-themed fairy tea party kit. We know that you'll enjoy many great moments with the fairy and hedgehogs who are having this tea party. Learn more on Amazon.
Magical Strawberry House Fairy Garden
This strawberry fairy garden kit comes with four pieces including the fairy house. You'll also get to meet the three fairy siblings who live here and get to know them better. Full details are available on Amazon.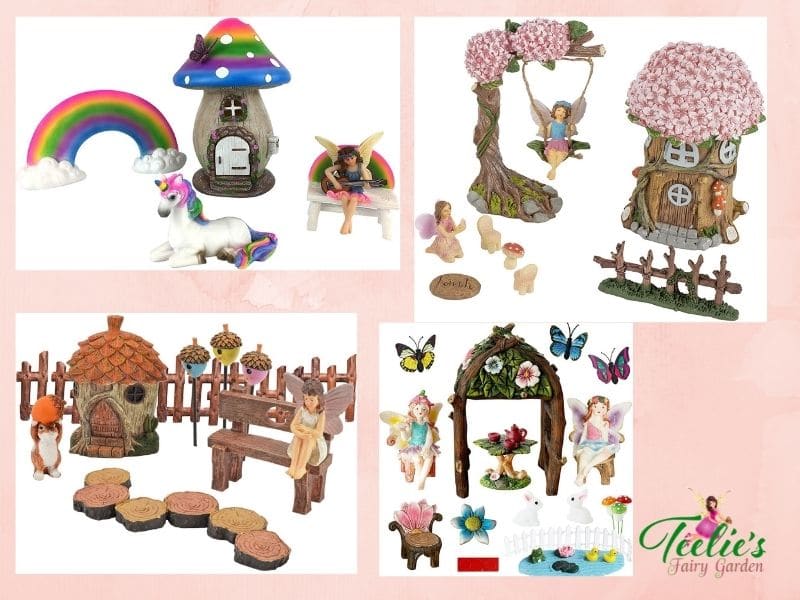 Stunning Rainbow Fairy Garden Kit
This five-piece rainbow fairy kit comes with a magical mushroom house. It also includes a fairy and a unicorn. It would look amazing in your fairy garden. You can find it on Amazon.
Whimsical Fairy Garden Kit
We love this whimsical fairy garden kit. It comes with eight pieces which include an amazing fairy house with lilac flowers on top, and a fairy swinging from the branch of a tree. Full details are available on Amazon.
Adorable Acorn Fairy Garden Kit
This adorable fairy garden kit comes with eleven items and is acorn-themed. You'll be introduced to a friendly fairy and her pet squirrel. They can't wait to meet you. Visit them on Amazon.
Fantastic Patio Yard Fairy Garden Kit
This adorable fairy patio set for your fairy garden is filled with magical elements that include two fairies, a tea set, and an archway. Learn more on Amazon.
Thank you for visiting Teelie's Fairy Garden. Please come back to enjoy more magic and fairy garden fun with us soon.
You might also want to add some sleeping fairies to your garden. Meet some of them in this adorable video.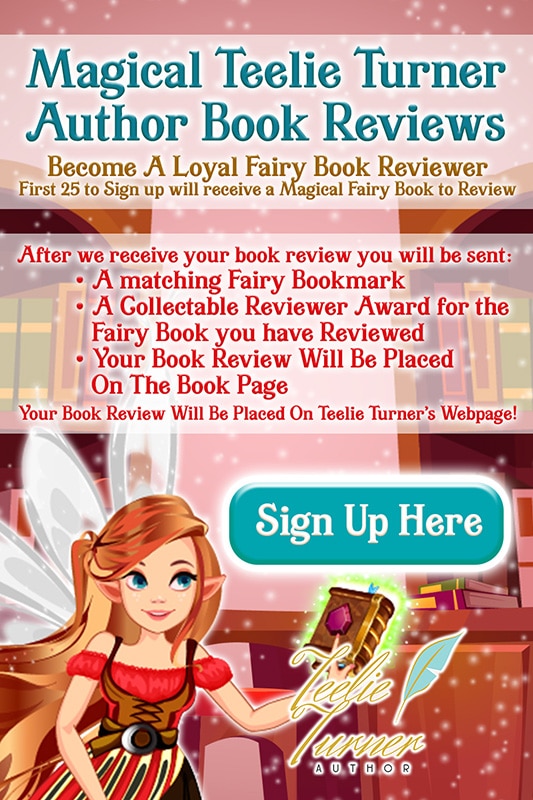 Meet Hope the Magical Easter Basket Fairy and learn about her magical book review program here. It comes with many free rewards.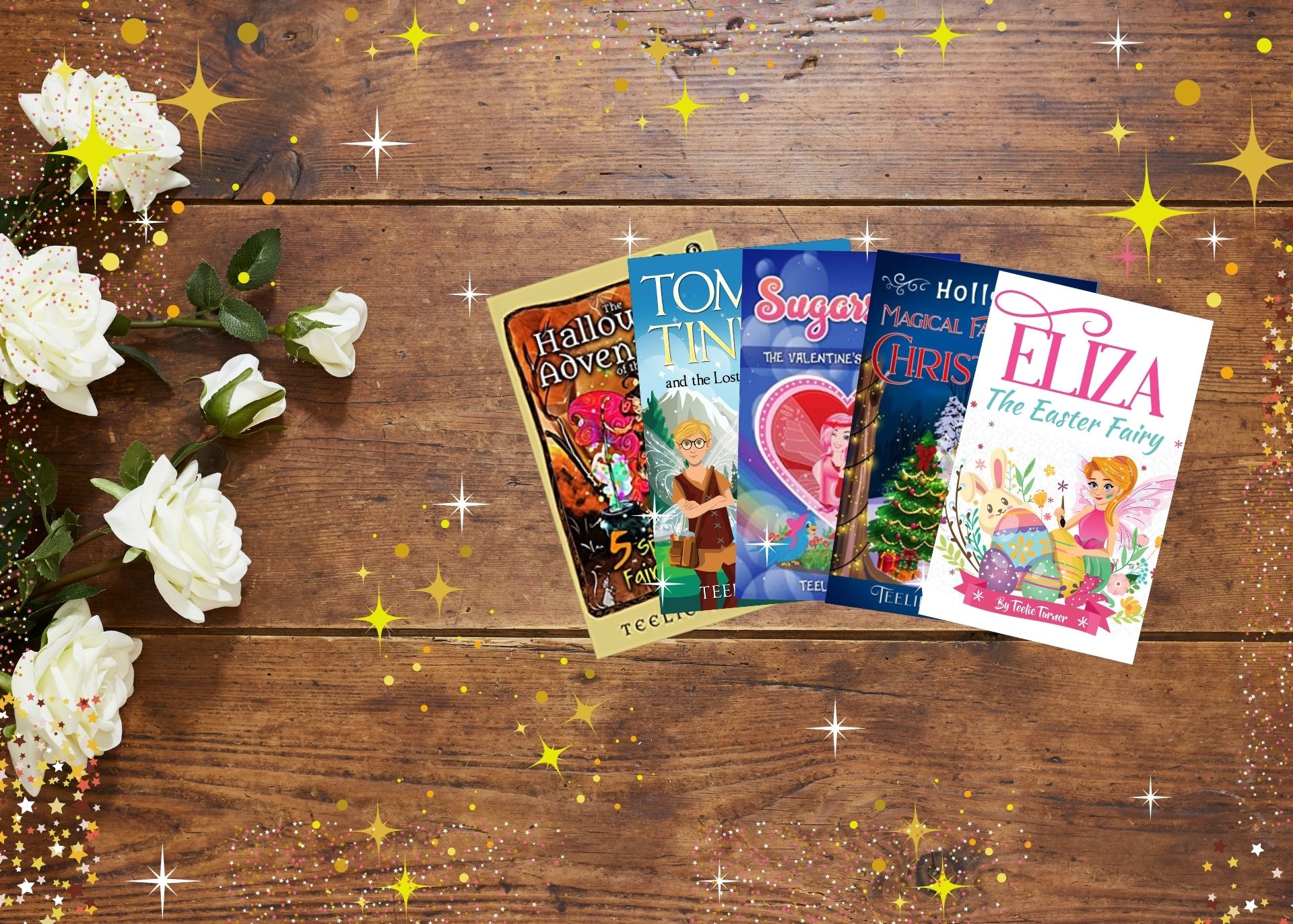 Discover Teelie Turner's complete collection of magical books here.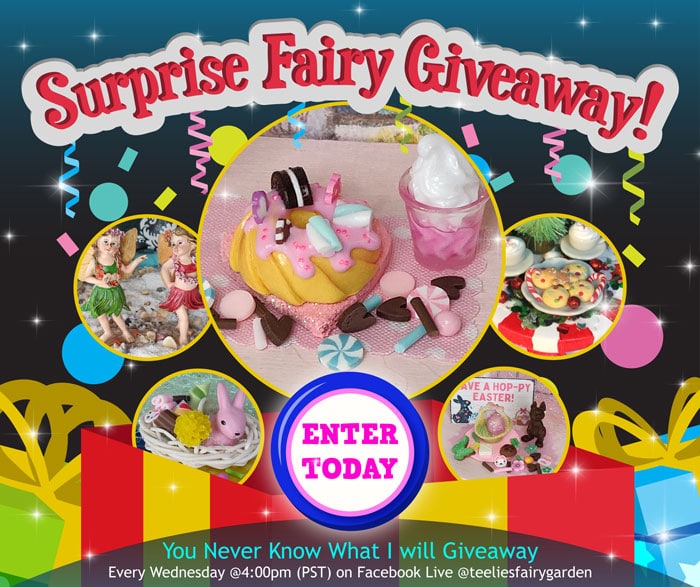 Every Wednesday, Teelie Turner will be giving away something special in a magical surprise giveaway. You'll never know what it might be and that is part of the magic that goes along with this. Sign up now for your chance to win.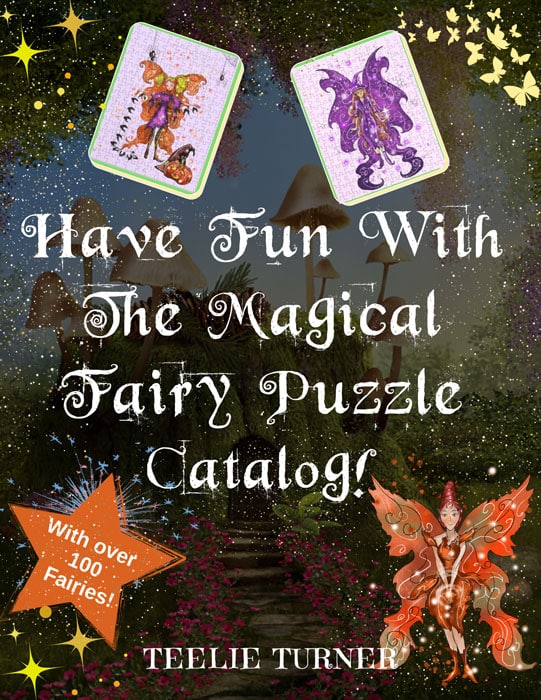 Several magical fairy catalogs and guides are available as a free download. Learn more about them here.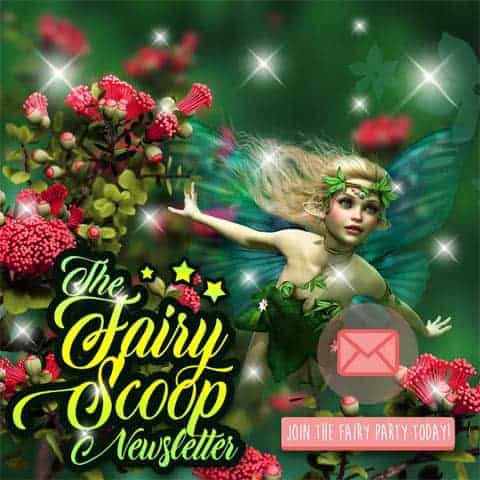 Sign up for The Fairy Scoop Newsletter here. 
Just a disclaimer – We have partnered with these companies because we use their products and/or proudly trust and endorse them – so we do receive a commission if you make a purchase or sign up for services. Often, we are able to negotiate special discounts and/or bonuses, which we will pass on to you via our links. We often get short notice on sale items available for 24-48 hours as we will pass these savings onto you.