Welcome back to Teelie's Fairy Garden. We are so glad that you were able to join us. This week we're going to look at some amazing decorative teacups that feature fairies and fairy friends. Most of these adorable designs are part of the Amy Brown Giftware Collection.
We'd also like to invite you to enjoy this magical video about fairy garden stakes.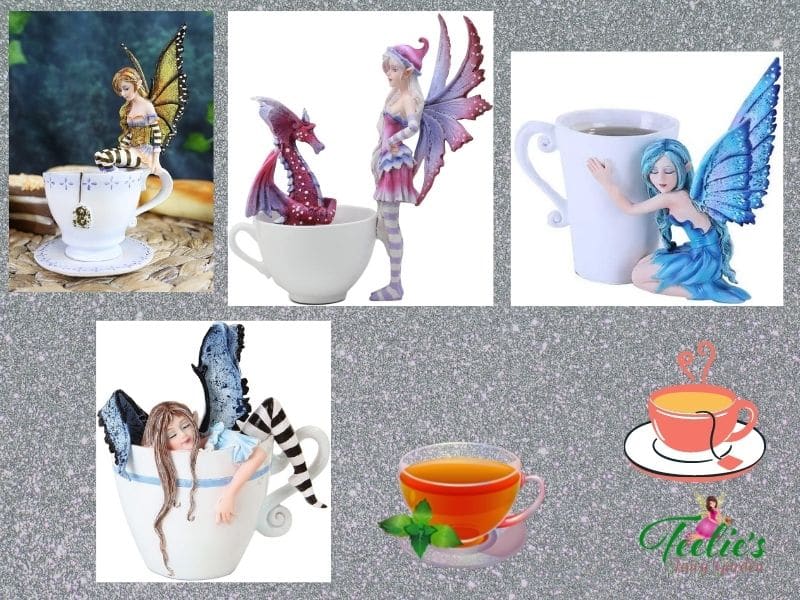 Bathing in Mocha Coffee Fairy
This fairy in the beautiful striped outfit is checking out the temperature of her mocha coffee swimming pool. In Fairy Land, all things are possible even caffeine flavored bathing pools. Learn more on Amazon.
Swimming in Tea Dragon and Fairy Friends
We aren't sure if this adorable fairy is surprised or upset that the purple dragon is sitting inside of her cup. But we do know that she'd like him to climb out so she can enjoy her favorite spot to sit and enjoy a hot cup of tea. Full details are available on Amazon.
Warm Relaxation
This beautiful blue fairy with sparkly wings is enjoying an opportunity to relax as she lets the warmth of her teacup warm her hands. What flavor do you think her tea is? We think a cup of berry or mint tea would be absolutely delicious. Find this fairy and her teacup on Amazon.
Perfect for a Nap Teacup
This coffee cup is currently empty but for a sleepy fairy, it is the perfect place to take a nap. Learn more about this fairy on Amazon.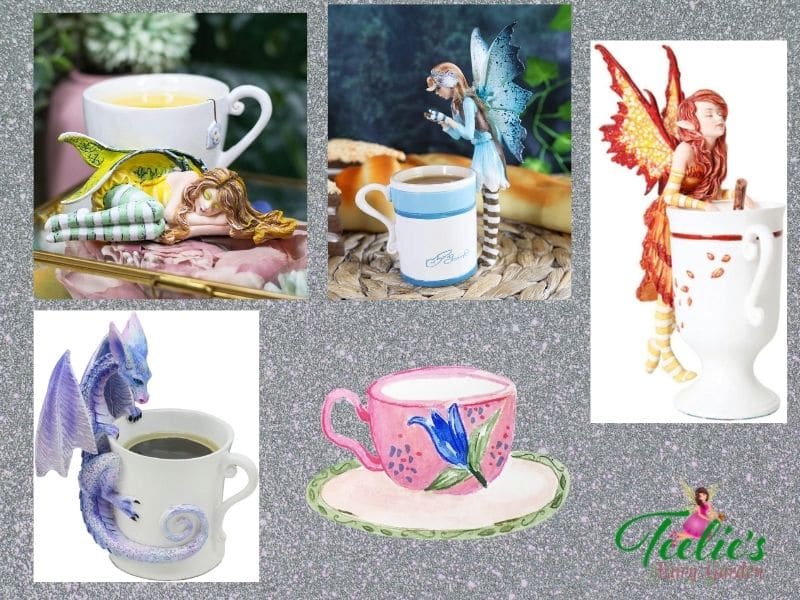 Sweet and Soothing Chamomile Tea Fairy
This adorable fairy is tired so after drinking a cup of sweet and soothing chamomile tea, she lay down beside her cup to take a nap. Learn more on Amazon.
Warming Hands and Heart Hot Cocoa
This fairy who looks amazing in a chic blue dress and striped tights is using her cup of hot cocoa to warm her hands. When she is ready to drink her sweet beverage, she'll also warm her heart. Find her on Amazon.
Sweet Cider Fairy
This fairy is dressed in a beautiful red and orange outfit. Her favorite hot beverage is apple cider. You can meet her on Amazon.
Curious Dragon Teacup
This purple dragon is curious about what its fairy friend likes to drink so it is sneaking a peek inside the cup. Learn more on Amazon.
Thank you for visiting Teelie's Fairy Garden. We're so glad that you could visit us and meet these magical fairies and see their enchanted teacups. Please come back and see us again soon.
You might enjoy this video about magical fairy houses too.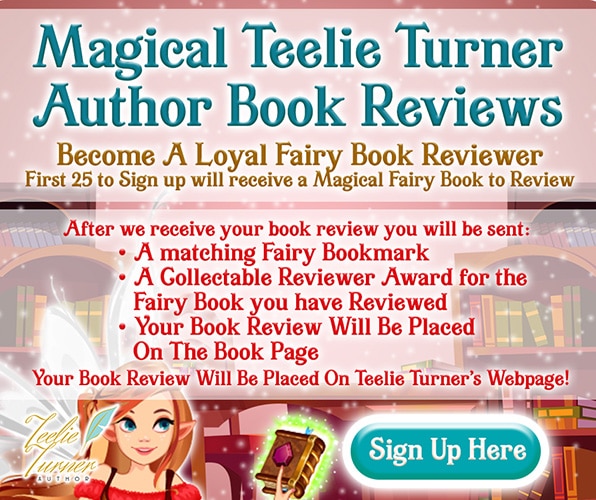 Meet Hope the Magical Easter Basket Fairy and learn about her magical book review program here. It comes with many free rewards.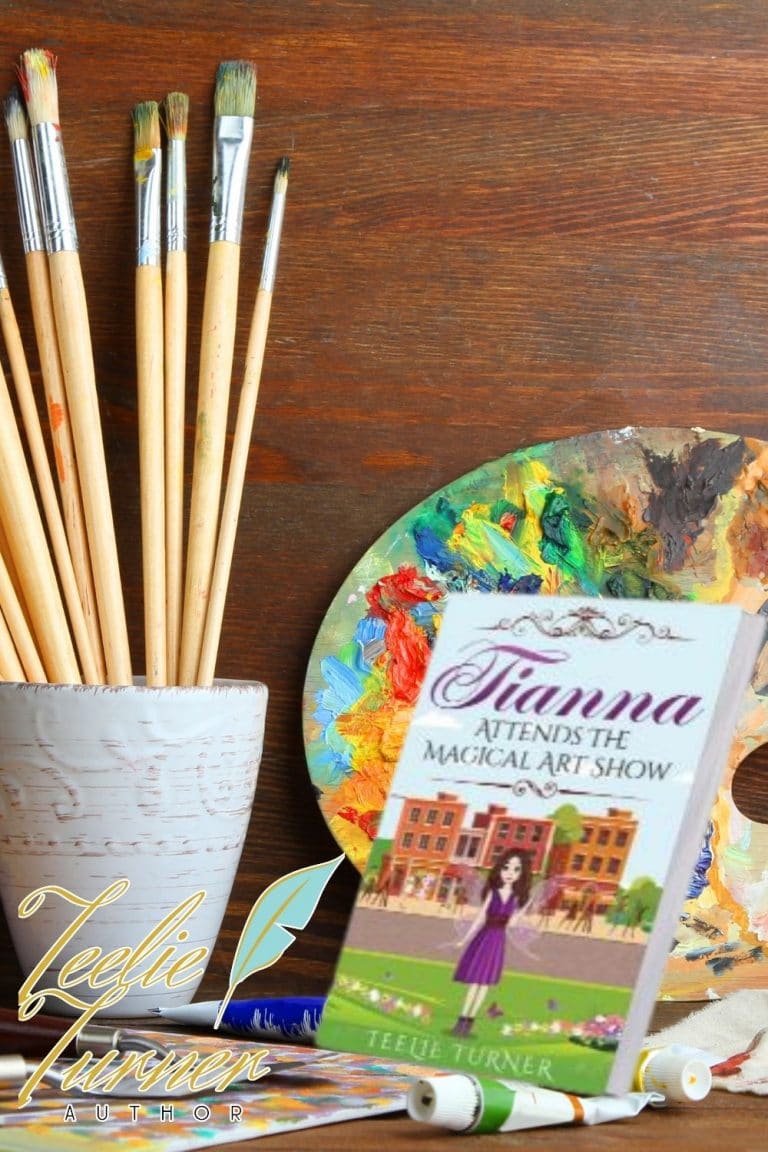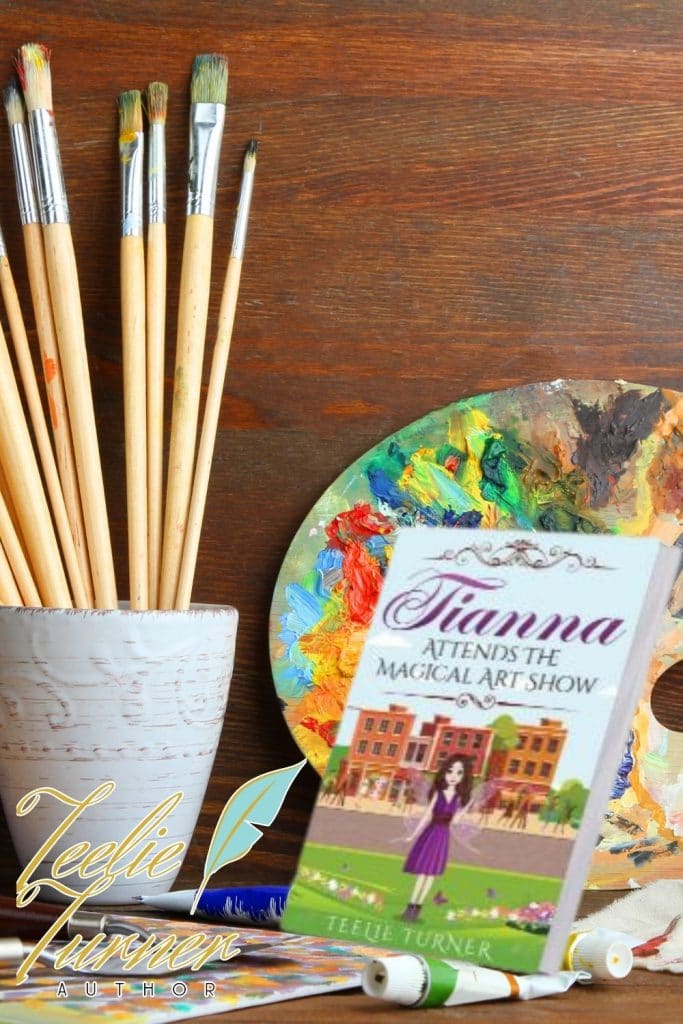 Discover Teelie Turner's complete collection of magical books here. https://teelieturnerauthor.com/books/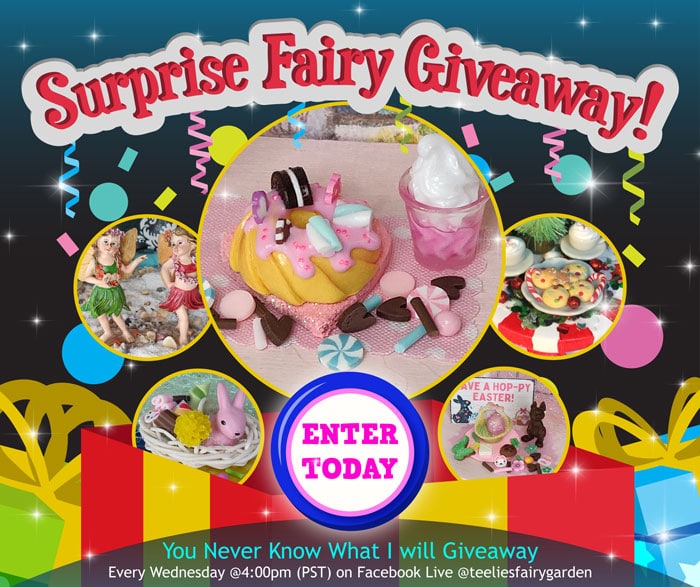 Every Wednesday, Teelie Turner will be giving away something special in a magical surprise giveaway. You'll never know what it might be and that is part of the magic that goes along with this. Sign up now for your chance to win.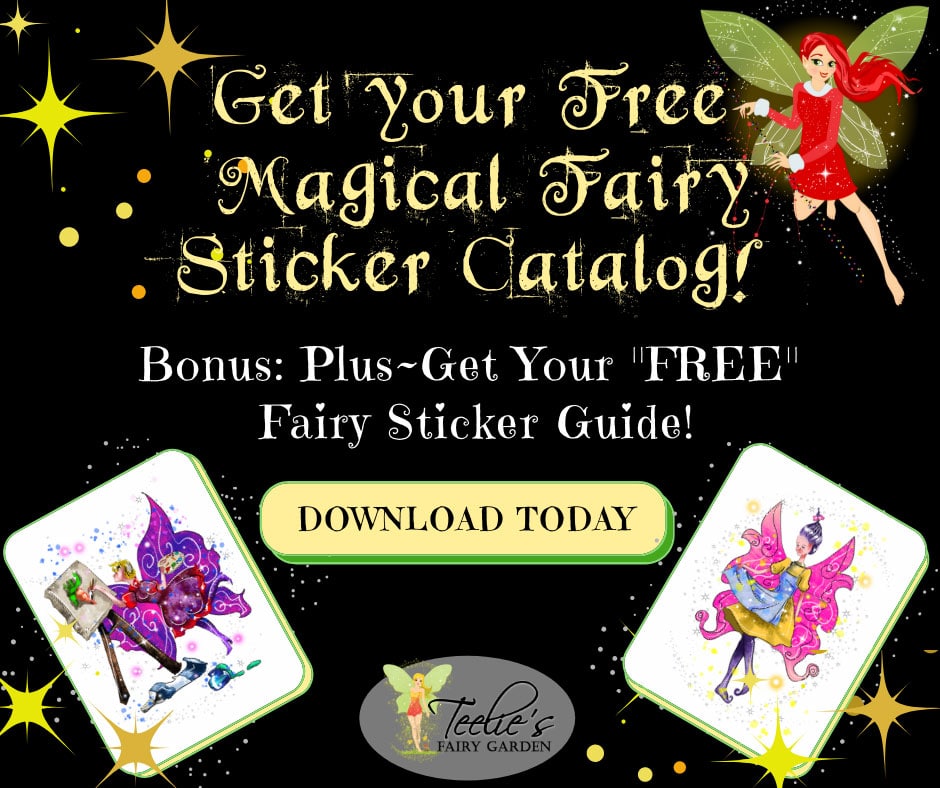 Several magical fairy catalogs and guides are available as a free download. Learn more about them here.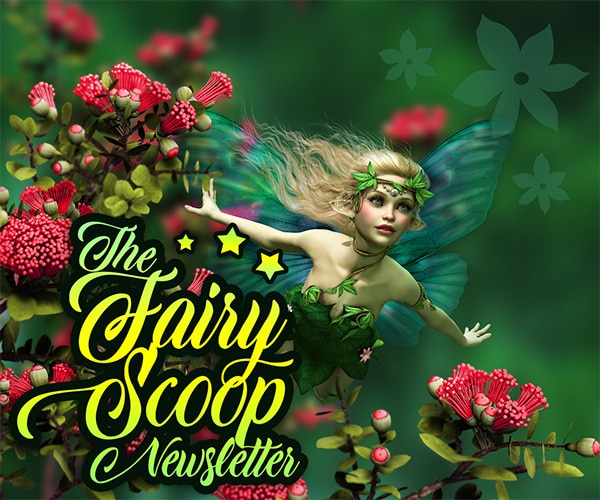 Sign up for The Fairy Scoop Newsletter here. 
Just a disclaimer – We have partnered with these companies because we use their products and/or proudly trust and endorse them – so we do receive a commission if you make a purchase or sign up for services. Often, we are able to negotiate special discounts and/or bonuses, which we will pass on to you via our links. We often get short notice on sale items available for 24-48 hours as we will pass these savings onto you.