Welcome back to Fairy Land. We're so glad that you could join us. The fairies have put together a list of eight date suggestions of where they'd like to go with their prospective partner or their significant other. The fairies know that it is important to keep romance alive regardless of what point you're at in your relationship. And, once you've finished learning about these date ideas, the fairies would like you to continue keeping them company here in Teelie's Fairy Garden.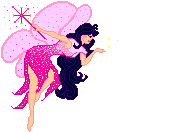 The fairies are also very excited to tell you about the latest fairy book which their friend Teelie Turner recently released. The book is called, Sugarsnap: The Valentine's Card Fairy. You can find it here.  You can also sign up for Sugarsnap's three day book give-away,  or a chance to win a signed copy of her print book. If you can leave a review on Amazon, Teelie, Sugarsnap and all the fairies throughout Fairy Land would very much appreciate it.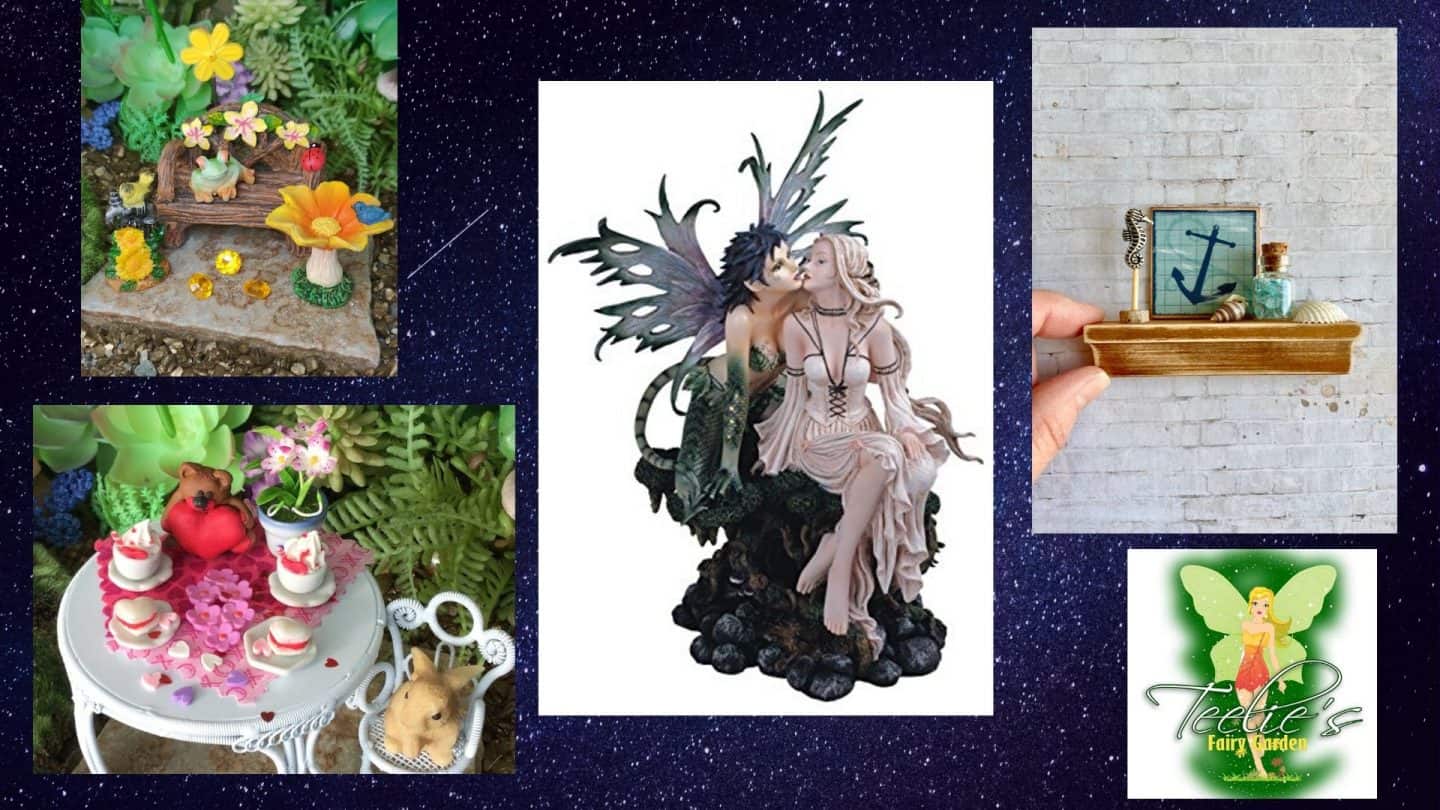 Visit a Garden
The fairies first suggestion is to visit a garden. Being able to walk or fly hand in hand amongst the gorgeous flowers and take in the scents and sights is a favorite activity of the fairies. The fairies found the cutest fairy garden scene to share with you. It is a sunflower with a bench, frog, bird bath and a magical crown and wand. It is available on Etsy.
Dinner Date
Another great date opportunity for fairies and humans is going out on a dinner date. It is a chance to get dressed up and to be together. Where you go is up to you, perhaps it is to a very fancy restaurant with dim lighting, candles on the tables and romantic music in the background. Or perhaps, it is something a little more laid back like your favorite pizza place. Regardless of where you go, being together will make it amazing. The fairies chose a figurine of two fairies in a romantic embrace to share with you. It is available on Amazon.
A Day at the Beach
Depending on the weather where you live, a day at the beach is another romantic option for a date. Just think about it, the beauty of the water, your toes in the sand, maybe some laughter as you watch the local neighborhood children run around and play. Or if you're looking to be more by yourself, perhaps a moonlit beach walk would be the perfect option for you. The fairies love to spend time at the beach and because they can travel so quickly to anywhere in the world, they have amazing adventures there. They found some miniature beach accessories for a fairy cottage or dollhouse that they'd like to share with you. Their pick comes from Etsy.
A Nature Walk
A walk in the garden is a wonderful choice like we suggested, but a nature walk is another romantic possibility. Consider going somewhere you've never been before to enjoy new scenery and to take in the quiet that you get from being just the two of you. And, perhaps you have a way of adding a little surprise to the nature walk, like a picnic or a gift at the end of it. The fairies selected a romantic scene on Etsy that has hearts, flowers, a teddy bear, a bunny and macaroons. Such a wonderful ambience for anyone human or fairy.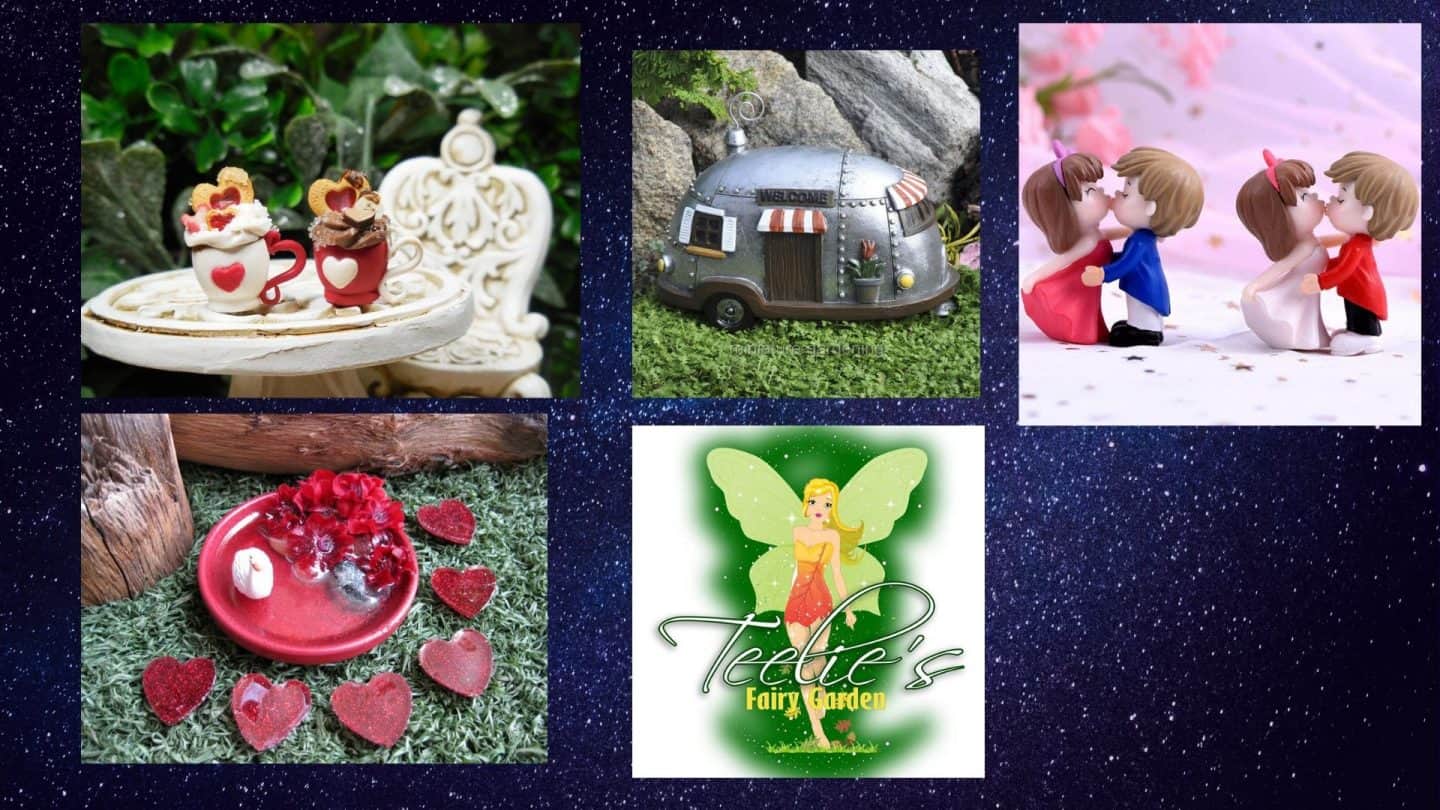 An Enjoyable Time at the Café
A café is another great option for a date. Usually dates in a coffee shop or café last less time so if you are first meeting your human or fairy, it can help to reduce the pressure. Many cafés also serve delectable treats. The fairies especially enjoy the ones that have the most sugar in them. The fairies chose this cute fairy scene for your dollhouse or fairy village. It is table and chair with two mugs of delicious looking treats. The scene is available on Etsy.
A Weekend Away
Going somewhere for the weekend can also make for a longer-style date. It can help to escape the busyness of your lives so that you can connect with your partner. Where you go is up to you although the fairies found this gazing pond with Valentine stepping stones on Etsy and are hoping to find where there is such a place in the world, so that they can go there.
Camping Overnight
An overnight camping trip either in a trailer or tent is another great couple's escape. A chance to light a campfire, roast marshmallows or better yet, make s'mores because they're even sweeter and just relax in each other's company under the night stars. The fairies are ready to pack up their gear and go on this romantic getaway. Some of them will even be staying in a silver miniature camper which can also be yours if you visit Etsy.
A Visit to the Movies
A date out to the movies is another opportunity to spend time together as a couple. It is a great date at any stage of the romance as a movie doesn't require a lot of talking but you have close contact. Choosing to watch a romance can make the date even more romantic, especially during the Valentine's season. The fairies found some romantic fairy garden ornaments on Amazon.
The fairies hope that their suggestions for Valentine's date locations have inspired you to ensure that you enjoy a special date of your own. And, of course these are only eight of hundreds of possibilities. Do you have an idea for a Valentine's date? Tell us about it in the comments. And, don't forget to keep spending time in Teelie's Fairy Garden. It is especially magical at this time of year.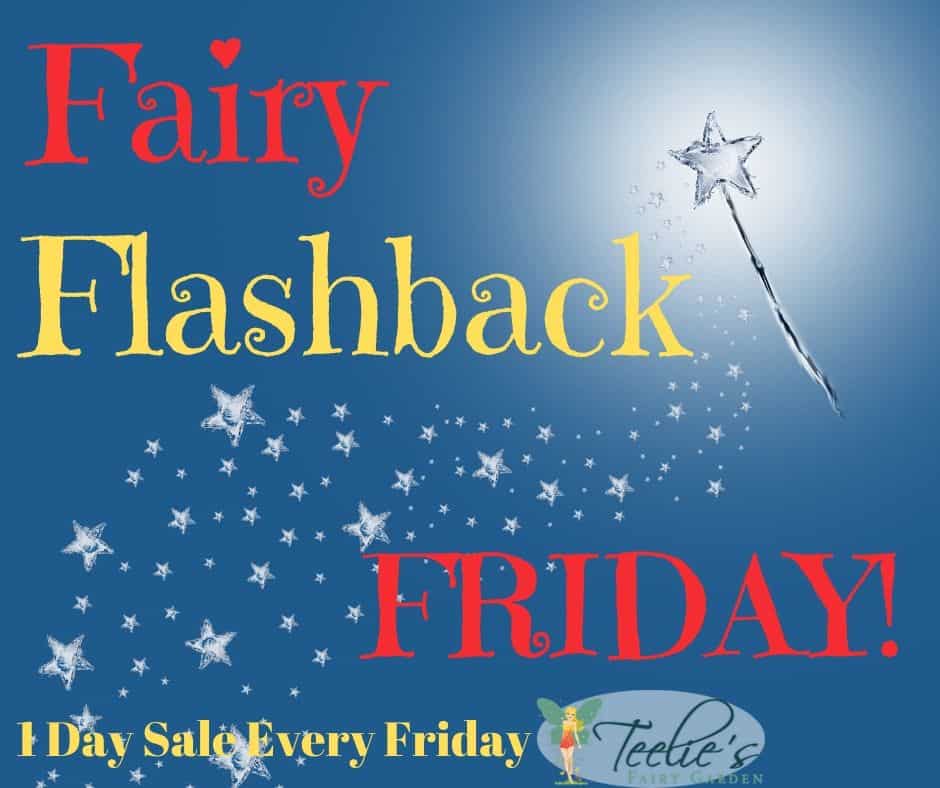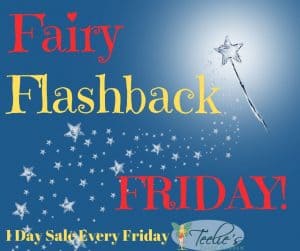 Every Friday, you'll also find a sale on at our Etsy Store which could inspire your fairy garden adventures. There are many items on sale from 25-40% off. Check it out here.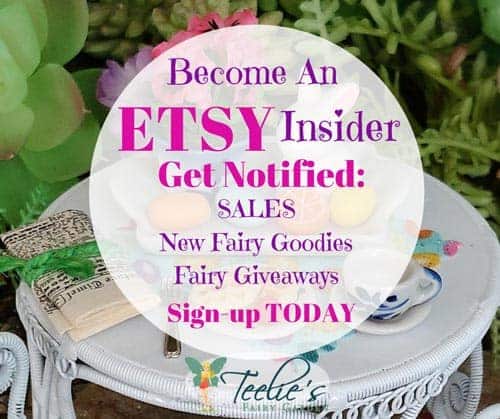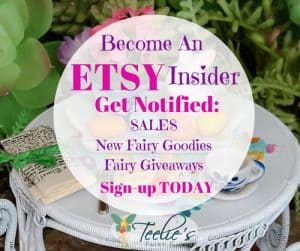 You can also sign up to be an Etsy insider and get notified by e-mail about fairy giveaways, goodies and sales. Sign up here.
Just a disclaimer – We have partnered with these companies because we use their products and/or proudly trust and endorse them – so we do receive a commission if you make a purchase or sign up for services. Often, we are able to negotiate special discounts and/or bonuses, which we will pass on to you via our links. We often get short notice on sale items available for 24-48 hours as we will pass these savings onto you.