It's finally Friday and we're super excited to share with you some great fairy garden weekend party accessories to add to your collection. Fairies work hard all week so when the weekend rolls around, they're all ready relax, just as we do! Let's discover some fairy garden weekend party essentials in this list.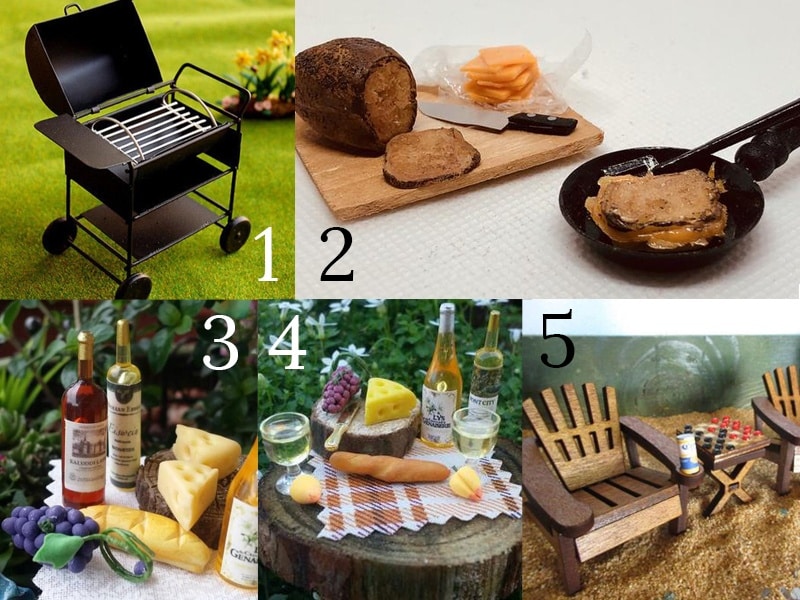 Weekends are for grilling some delicious steaks and spending time in the backyard, enjoying the Fall weather. This delightful miniature black barbecue grill has ample space for grilling steaks, barbecues, and burgers. It also has space underneath to put some supplies. Your fairy friends will adore this little treat!
This weekend, give your fairy friends a treat with this super realistic looking grilled cheese scene, complete with a frying pan with grilled cheese and spatula and a cutting board with sliced cheese, a loaf of bread, and a knife.
During weekends, fairy friends gather over some wine and cheese to celebrate the week's success. This elegant set includes one bottle of wine and some cheese, depending on your request.
For those who want to host a full fledged weekend party with their fairy friends, you will need this entire wine and cheese set. This elegant set features not one but two bottles of white wine, a couple of wine glasses with wine, a wood tray, cheese, knife, a pair of peaches, a mini loaf of bread, and a plaid distressed table runner. This is a great spread for the fairy weekend party.
During weekends, fairies love to unwind with beer and some games as well. This charming set features a pair of Adirondack chairs and a table with a cute little checkerboard game and two beer cans. Perfect for a Fall day outdoors.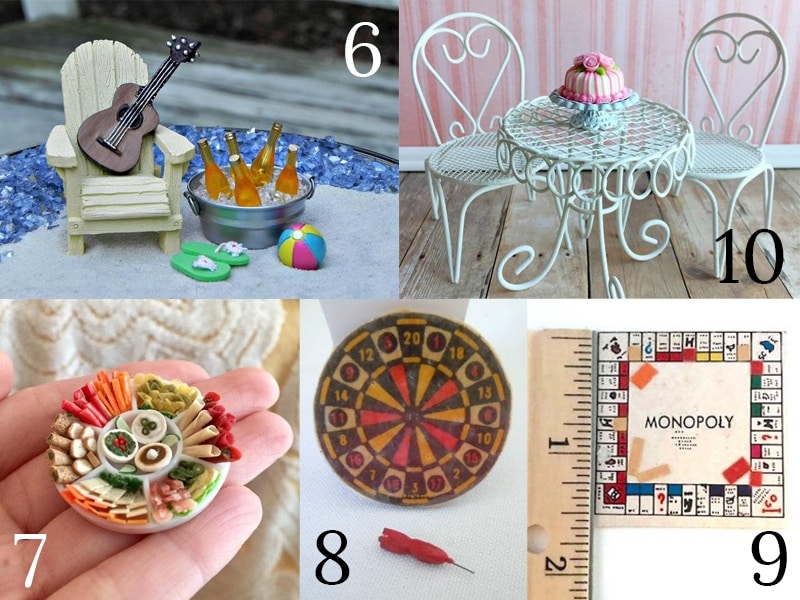 Weekend parties by the beach require some beer and great music. Fairies love to sing along to music played on the guitar by their friends. This fun set includes a miniature resin Adirondack in creamy white, blue, or yellow, a guitar and beach ball, some foam miniature flip flops, a tub with faux ice cubes and bottles of beer. The only thing missing is a nice fire!
Every fairy garden weekend party needs some delectable food to go around. This very realistic snack platter is perfect for your fairy party. It includes roast beef and spinach wraps, grilled chicken, sliced cheddar, whole grain spinach pockets, potato chips, sour cream and chive dip, and so much more surprises!
Just take a look at this charming dart board game! This will be a great addition to any weekend party. We can just imagine the fairies having fun with this game while enjoying some beers. This dart board is made of cork and paper and includes one dart.
Add a touch of vintage delight with this miniature Monopoly board game set that comes with the board and miniature cards. Carefully crafted using cardboard and construction paper. Great for parties and weekend fairy gatherings!
Check out this gorgeous miniature bistro set that is a perfect centerpiece to place your party cake in! After all, a party won't be complete without some delicious cake. This bistro set is crafted using wire. The strawberry shortcake is sold separately.
Our fun fairy garden weekend party ideas don't end there. For more great ideas for your own party, check out the link below. Don't forget to bookmark Teelie's Fairy Garden for daily inspiration on all things fairy.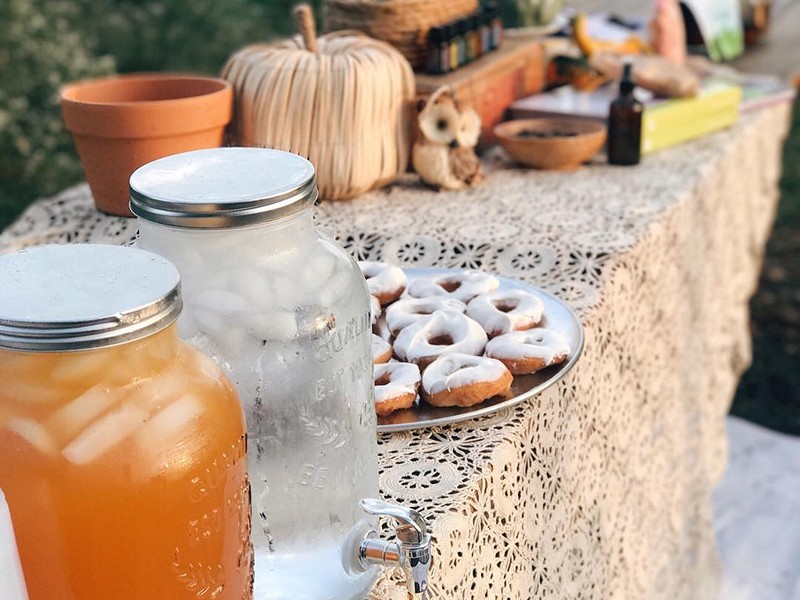 Fall Inspired Party Decor and Giveaways
Just a disclaimer – We have partnered with these companies because we use their products and/or proudly trust and endorse them – so we do receive a commission if you make a purchase or sign up for services. Often, we are able to negotiate special discounts and/or bonuses, which we will pass on to you via our links. We often get short notice on sale items available for 24-48 hours as we will pass these savings onto you.