Welcome to Teelie's Fairy Garden. Today we will be exploring gnome themed fairy gardens. We have a few kits to show you and we will also share some bonus options that can be used for a fairy garden that you piece together.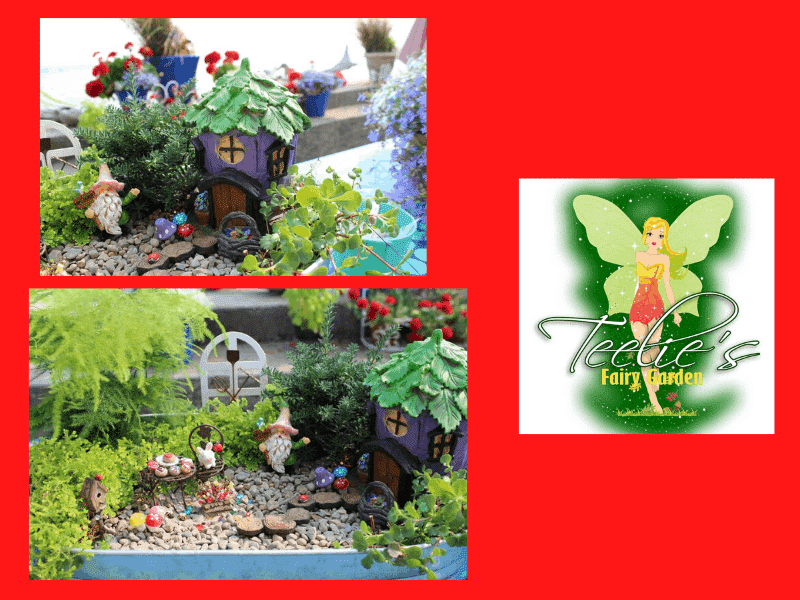 Everything You Need for a Gnome Garden
Our first kit comes from Teelie's Fairy Garden and includes everything that you need for a spectacular gnome themed fairy garden. This fairy garden kit includes a purple and green gnome home, a gnome, cute white bunny, a basket of jewels, some sweet treats, flowers, a bird, and birdhouse as well as several other adorable items that will be sure to delight you. Complete details are available on Etsy.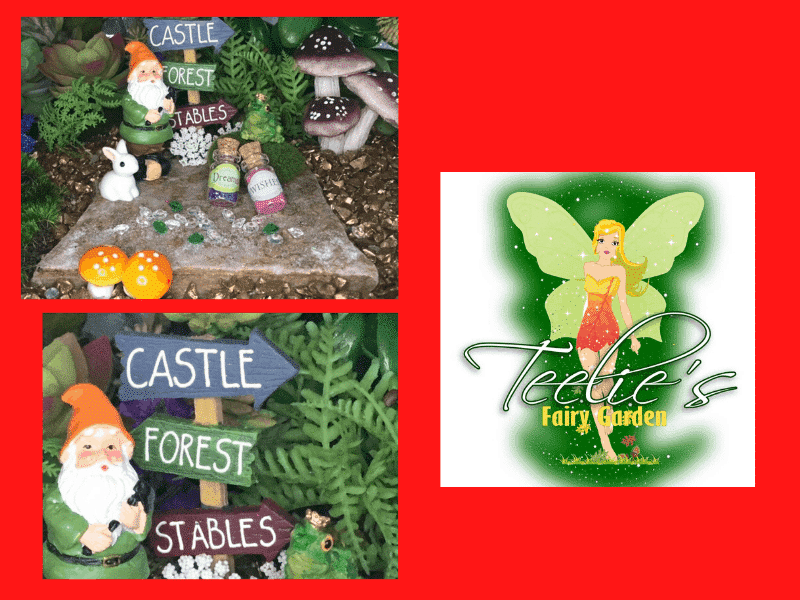 1

. Garden with Clarence
Clarence The Wood Chopping Fairy-Fairy Garden, Fairy, Gnome, Miniature, Dollhouse, Fairy Garden Kit, Gnome
Garden with Clarence
Our second fairy garden kit is also from Teelie's Fairy Garden and offers a wonderful selection of items for making a fantastic gnome themed fairy garden. It includes a gnome by the name of Clarence, a sign that points towards the castle, the stables, and the forest, a white rabbit, a frog wearing a crown, and other adorable fairy garden items. You can learn all about this enchanted fairy garden kit on Etsy.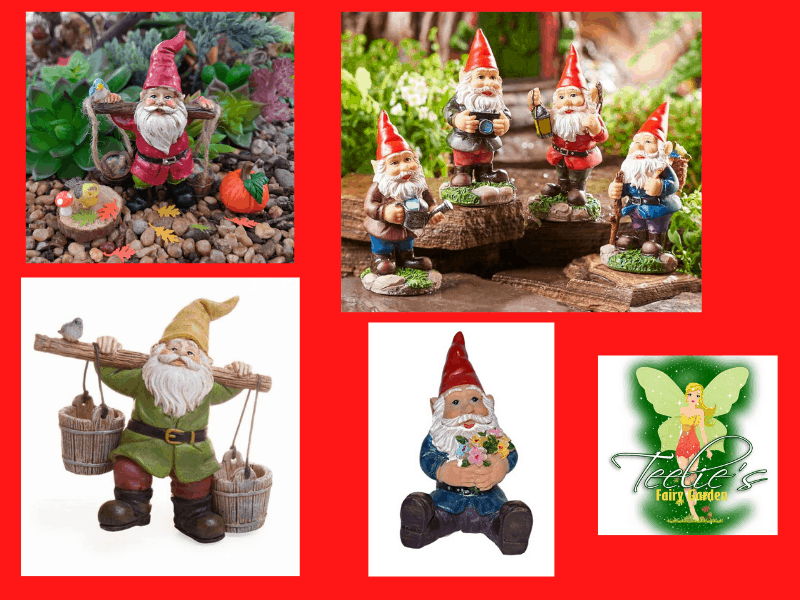 Bonus Ideas
Our bonus items are gnome themed items which you can use to create your own gnome themed fairy gardens. Gnomes love to garden, and we have kept that in mind as we chose items for your garden.
Autumn Gnome
Teelie's Fairy Garden has an autumn themed gnome kit when you might enjoy. While some parts of the world are currently enjoying spring, it is fall in other parts of the world. Isn't that an amazing thought? In this kit, you will find a gnome carrying buckets of water with the help of a bluebird, a wooden round which our gnome chopped, a mushroom toadstool, a pumpkin and autumn leaves. You can find it on Etsy.
Gnome Carrying Water
Since watering flowers is so important, we also wanted to share another garden gnome who is carting water to his plants. He is available on Etsy.
Gnomes and Their Hobbies
Gnomes can be adventurous and many of them enjoy hobbies when they aren't gardening. That's why we decided to share this set of four gnomes with you. They are so adorable and happy to be going on their adventures. You can find them on Etsy.
Gnome Gathering Flowers
Gnomes enjoy gathering bouquets of flowers to give to their friends and loved ones. We found this adorable gnome who is holding a bouquet of flowers that you might enjoy for your gnome themed fairy garden. You can find it on Etsy.
 Thank you for joining us to learn about gnome themed fairy gardens. We hope that you enjoyed this tour as much as we have enjoyed sharing it with you. Please keep visiting Teelie's Fairy Garden for new fairy products and updates.  Also look for us on social media including Twitter and Pinterest and Bloglovin' or comment on this post and we'll get back to you.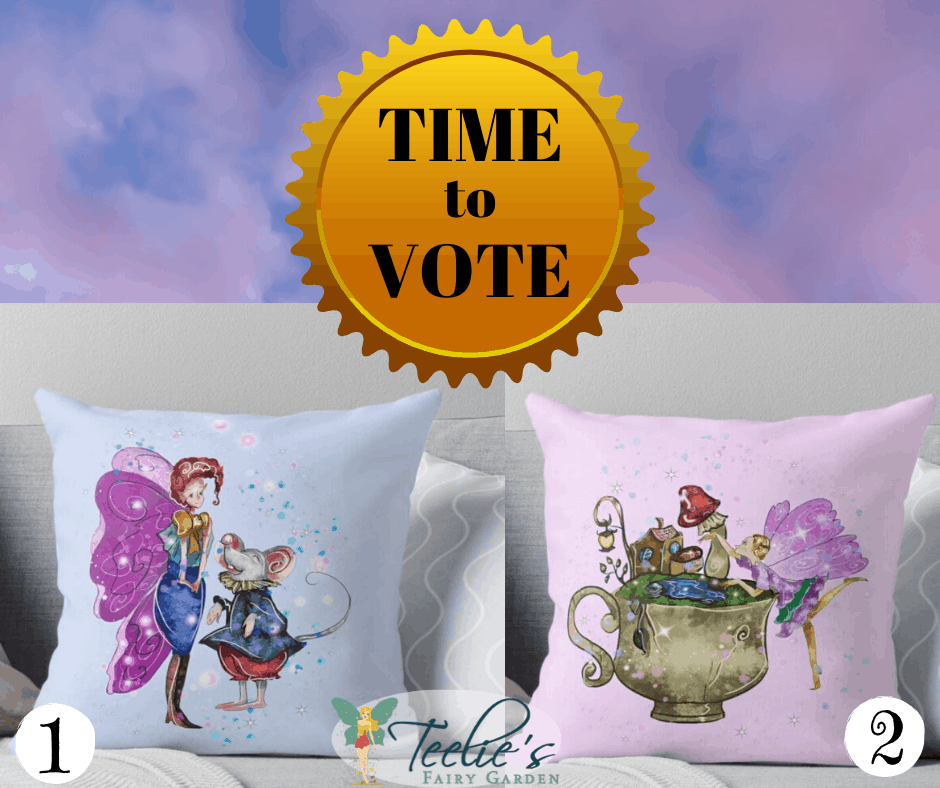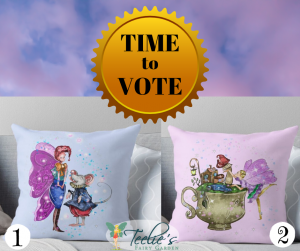 Also, please visit the Teelie's Fairy Garden Facebook page which will allow you to help select a magical fairy or creature which will have a story written about it. Please take a second to place your vote.
You can also learn more about it in our blog post too.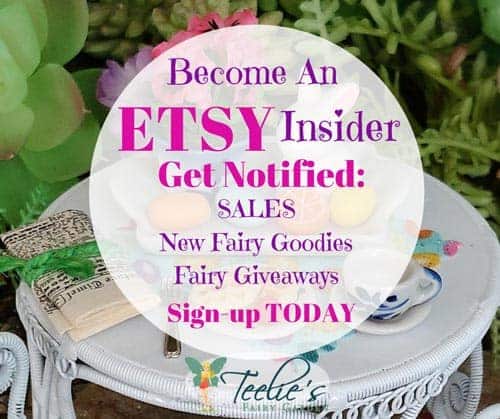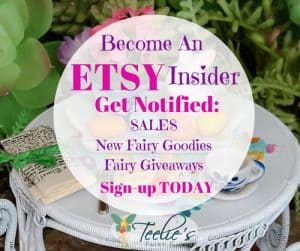 You can also sign up to be an Etsy insider and get notified by e-mail about fairy giveaways, goodies, and sales. Sign up here.
Just a disclaimer – We have partnered with these companies because we use their products and/or proudly trust and endorse them – so we do receive a commission if you make a purchase or sign up for services. Often, we are able to negotiate special discounts and/or bonuses, which we will pass on to you via our links. We often get short notice on sale items available for 24-48 hours as we will pass these savings onto you.