Hello human believers. I'm so glad that you are here. I'm glad that I get to tell you how fairies celebrate leap year. As you know, it only happens once every four years so that makes it extra special. And later, please stay around and visit Teelie's Fairy Garden. There's so much to see.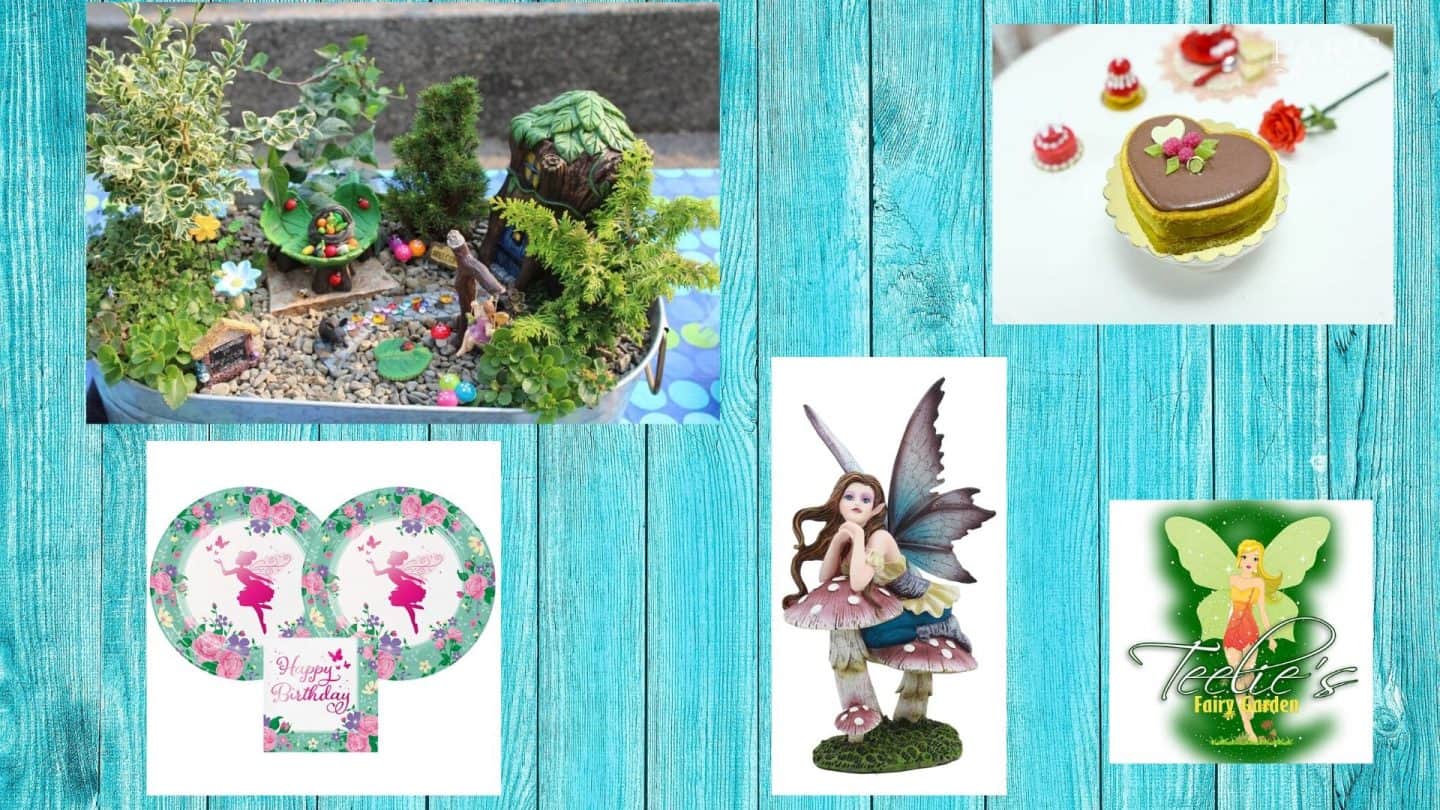 Make the Day Special
Fairies insist that leap year has to be a special day, because it is a rare occasion to see February 29th. There are many ways that the day can be made special and I'll tell you about some of those in a minute. For some fairies, February 29th is about leaping into action when it comes to their future plans, like finding the perfect fairy garden to call their home. In celebration of that, our merchant fairies found a designer fairy garden on Etsy.
Enjoy Special Treats
As I imagine you are aware, fairies love to have treats. And, having these on February 29th as part of their leap year celebration, is no exception. This year the treats will include a heart shaped tart that is filled with chocolate and lots of other delicious surprises. A replica of this fantastic dessert is available on Etsy.
Celebrate Leap Year Birthdays
Celebrating leap year birthdays is also another very important fairy tradition because the animals, fairies, humans and other magical creatures throughout Fairy Land only get to actually celebrate their birthday on their birthday once every four years if they are born on February 29th. We were lucky enough to find some fairy themed birthday plates and napkins on Amazon.
Make a Wish
Those celebrating birthdays will be making a wish on February 29th, but did you know that we should all be making a wish on this special day. And, if your wish falls on the right star or in the right place, it just may come true. You should never give up on your wishes. And, to remind you of that, there is the 'Wish upon a star garden fairy figurine' which is available on Amazon.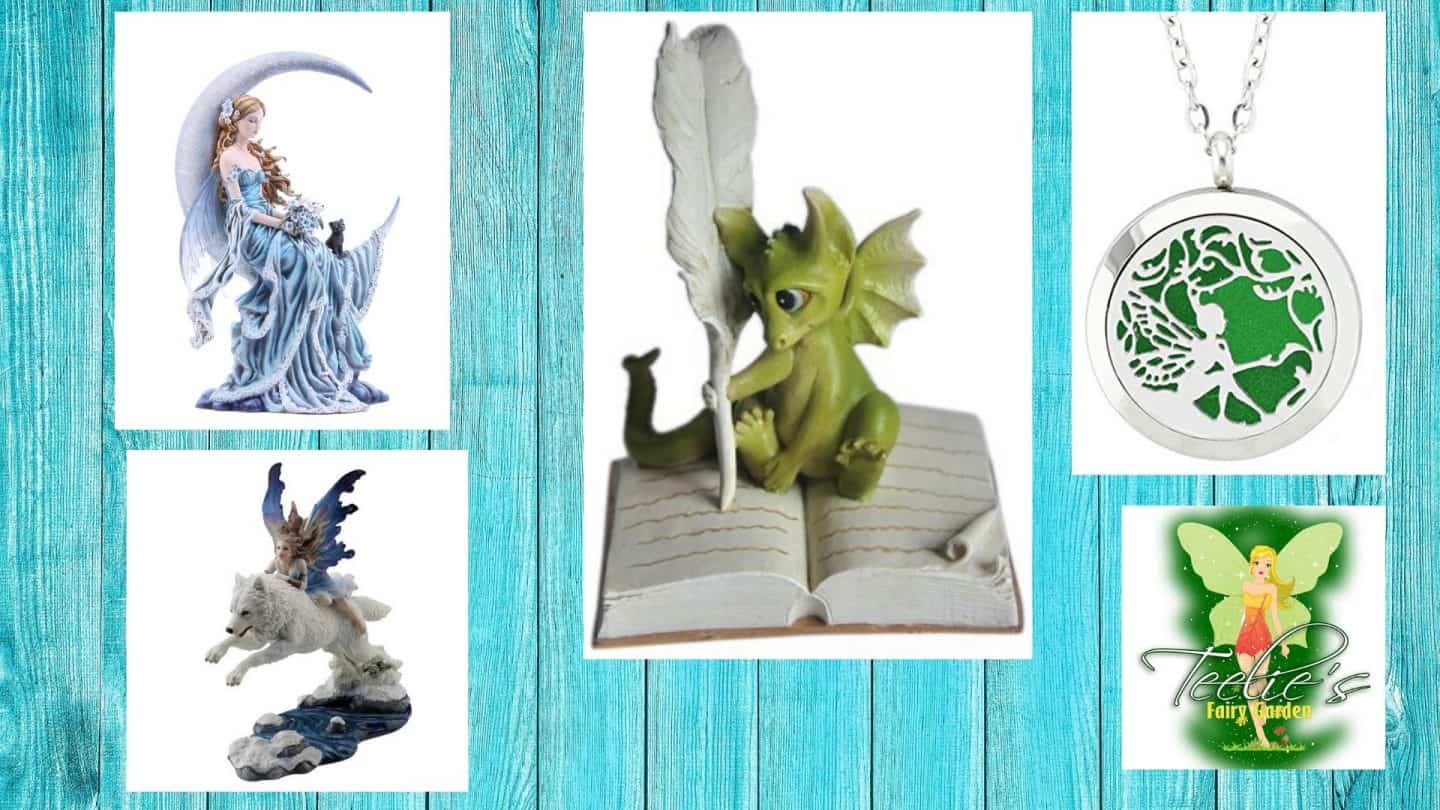 Do A Good Deed
Each fairy is encouraged to do a good deed on February 29th. When possible we should all do a good day every day but since February 29th is so exceptional, the Fairy Kingdom decided to put out a decree and to ask fairies to go above and beyond to help everyone see how special the day is, and to make it a bit more magical for all. Our merchant fairies located an adorable fairy on Amazon who represents the four elements. It made them think of the winds of change which good deeds will encourage.
Correspond With Friends
Catching up with friends that you might not have seen or talked to in a while is another leap year tradition because with February 29th only happening once every four years, it can make you think deeply about the passage of time. Fairies make sure that they correspond with friends on leap year day. Fairies have many intriguing communication methods, many of which do not require pen and paper. However, some still enjoy this form of communication like the little garden dragon that is available on Amazon.
Give Themselves A Gift
Self-care is also very important and on February 29th, fairies are encouraged to give themselves a gift that reminds them of their importance to the world. This leap year, the fairies hope that you find a way to celebrate yourself and that allows you to be pampered. Some of the fairies saw this enchanting aromatherapy essential oil diffuser necklace locket that has a fairy on it and knew it was exactly what they needed. You can find it on Amazon.
Leap Over Things
One of the fairies' favorite pastimes on February 29th is to leap and fly over things. Some fairies even organize games among themselves that involve leaping through hoops. Some of our nature fairies are joining in the fun. One is seen here leaping over water on her arctic white wolf. You can find this fairy and wolf figurine on Amazon.
The other fairies and I are glad that you could come see us to learn about our plans for leap year day. Living and playing in Fairy Land and Teelie's Fairy Garden is so much fun. We hope you enjoy it as much as we do. Please stick around for a bit. Perhaps, you're thinking about getting your fairy garden ready for spring? Perhaps this article can help you.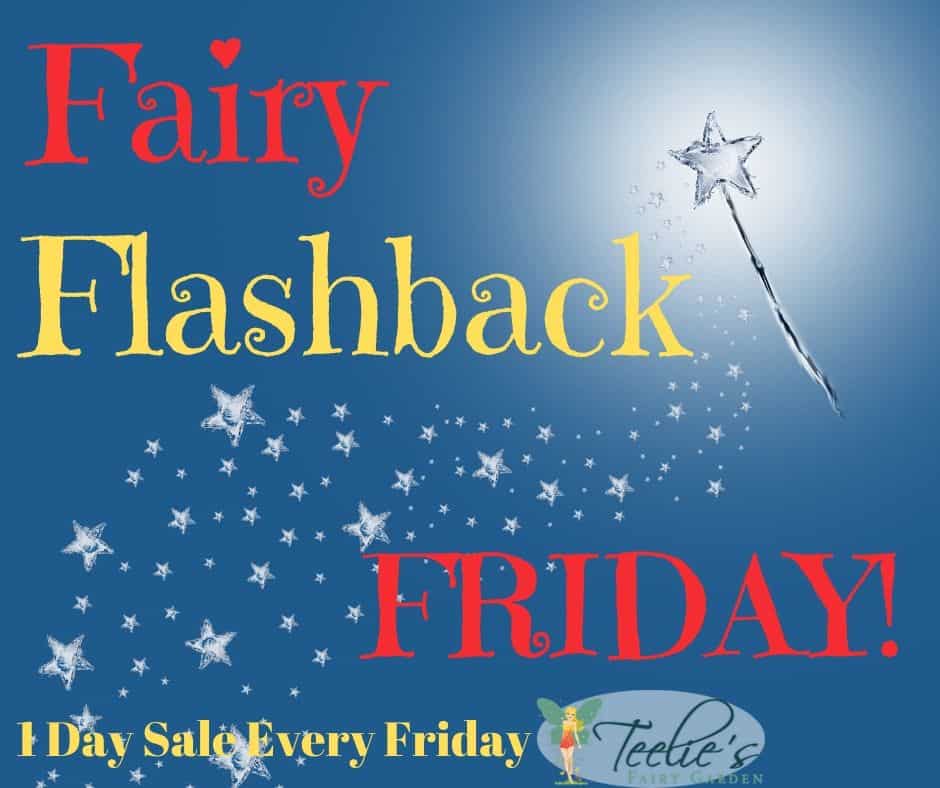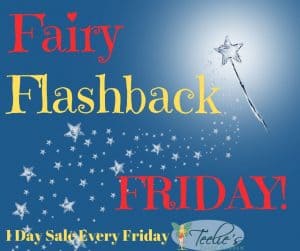 Every Friday, you'll also find a sale on at our Etsy Store which could inspire your fairy garden adventures. There are many items on sale from 25-40% off. Check it out here.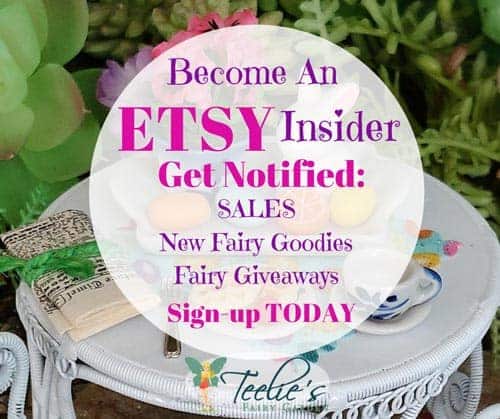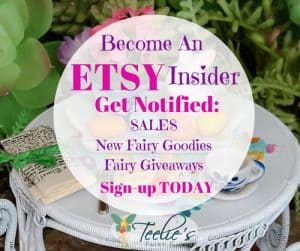 You can also sign up to be an Etsy insider and get notified by e-mail about fairy giveaways, goodies and sales. Sign up here.
Just a disclaimer – We have partnered with these companies because we use their products and/or proudly trust and endorse them – so we do receive a commission if you make a purchase or sign up for services. Often, we are able to negotiate special discounts and/or bonuses, which we will pass on to you via our links. We often get short notice on sale items available for 24-48 hours as we will pass these savings onto you.