Hello Friends, welcome back to Teelie's Fairy Garden. Last week we looked at a mixture of Halloween fairy garden styles, including a few spooky options. This week we'll be focusing on some spooky accessories to create a scary Halloween fairy garden. We'll also be sharing several photos of Halloween gardens to inspire your own DIY creation.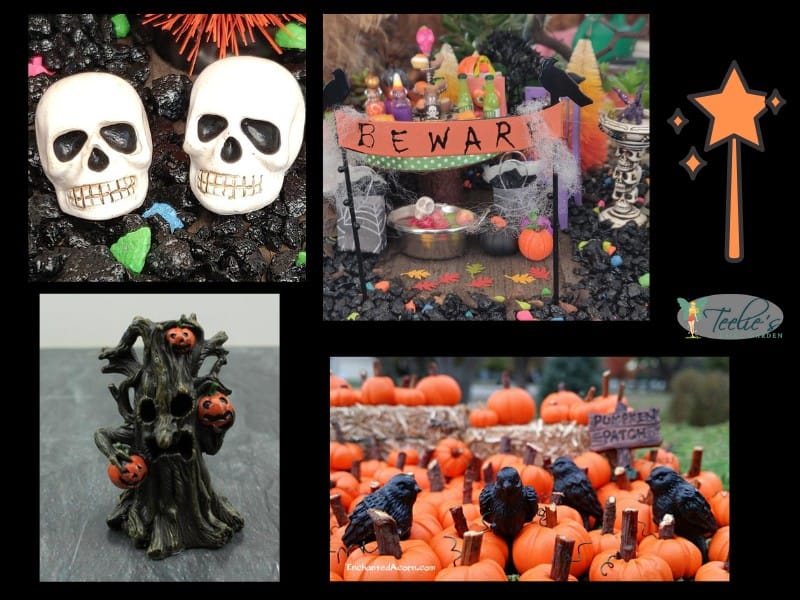 Scary Skulls
Make your Halloween fairy garden spooky with two scary skulls. They also come with an assortment of autumn leaves to add some color to your garden. You can find these skulls on Etsy.
Beware
Our next spooky Halloween option is a beware fairy garden party kit that includes miniature candies, a skull birdbath, a beware sign and lots of other intriguing items. Full details are available on Etsy.
What do you think of this cute but spooky Halloween option featuring a bat?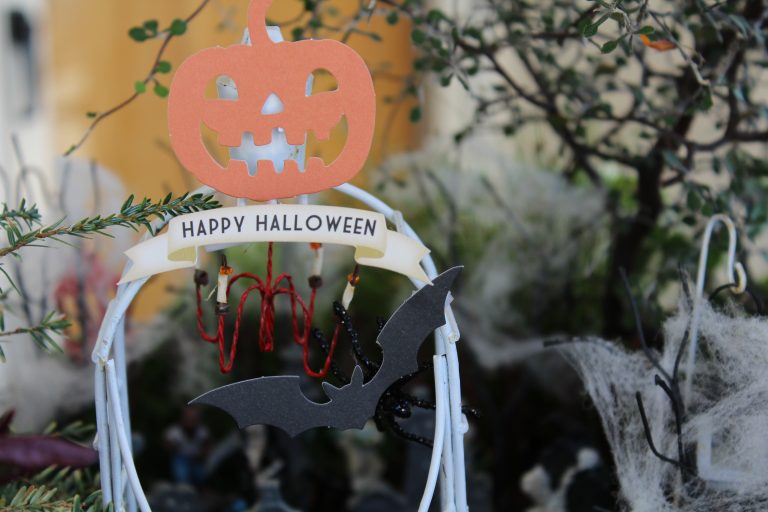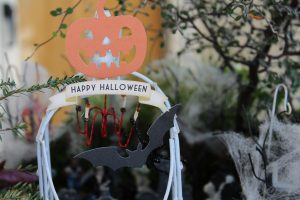 Spooky Tree
We also found a spooky looking tree that is holding onto some pumpkins. What is it that makes the tree so spooky looking? Its expression, but when it is lit up at night, perhaps it is a bit friendlier. It can be found on Etsy.
Black Birds on Pumpkins
We also located some black birds and ravens sitting on some pumpkins. They are spooky looking and would add a lot of Halloween magic to your garden. Several options are available for these. Look for the details on Etsy.
What do you think of this spooky Halloween haunted house?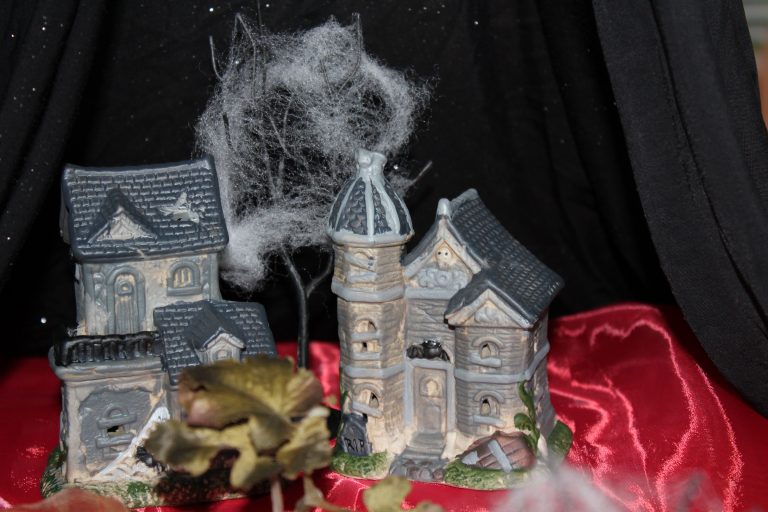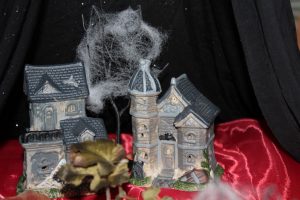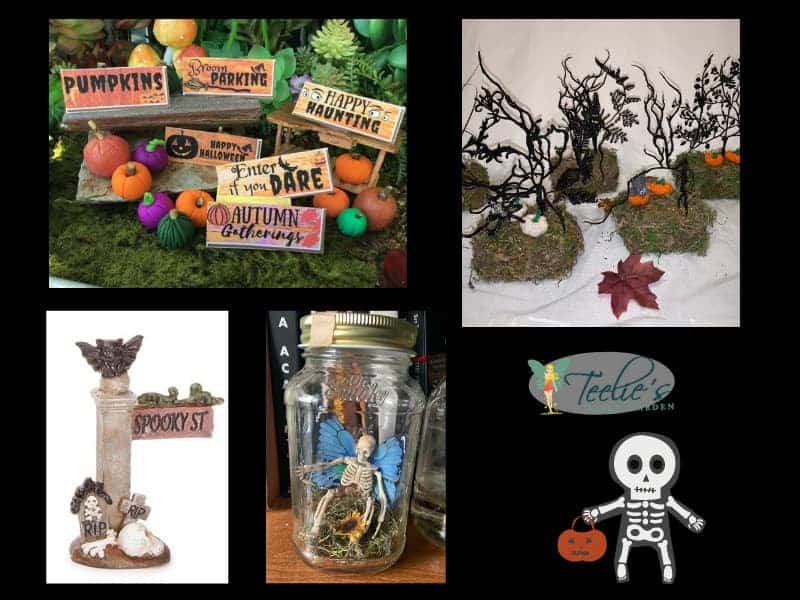 Spooky Messages
Create a magical look for your fairy garden with magical and spooky signs that include phrases like 'Enter if you dare.' These signs are available as print on demand options. They could be laminated if going to be used outside. Find them on Etsy.
Look Closely Spooky Centerpiece
Our next spooky fairy garden accessory is excellent for an indoor Halloween garden or as a centerpiece. For the pumpkins, you have the choice of orange or white. In this Spooktacular option, the observer must look closely to discover all the spooky elements like spiders and bats. It is available on Etsy.
Have a look at this spooky fairy garden featuring several costumed figures.


Halloween Street Sign
We also located a Halloween street sign for Spooky Street. Consider making it a central part of your DIY Halloween fairy garden. The sign includes gravestones with the letters R.I.P engraved on them. Find this sign on Etsy.
We have an image of a spooky Halloween fairy garden scene in a graveyard to share with you.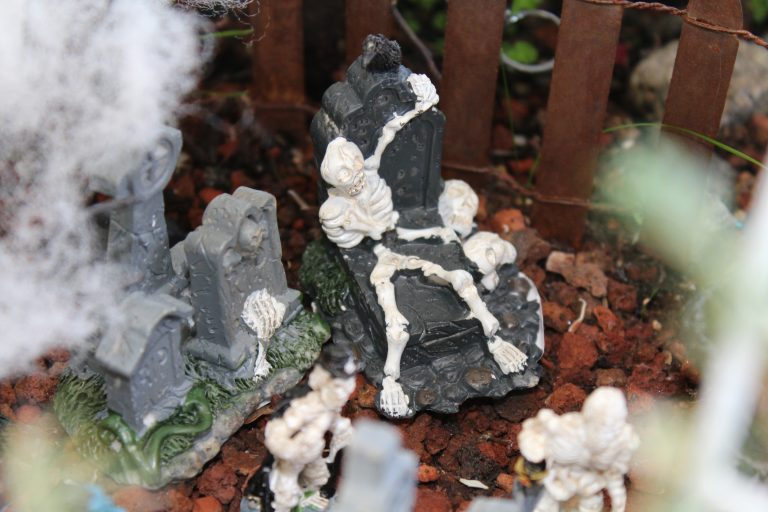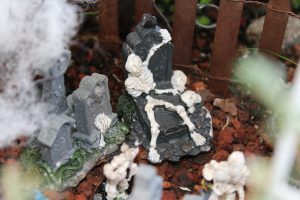 Fairy Skeleton
Our final spooky option for today is a skeleton fairy in a jar. The skeleton alone is creepy enough, but the jar takes it to the next level. It is available on Etsy.
We hope that you enjoyed getting to consider spooky Halloween fairy garden ideas. These are just a few of the multiple possibilities for a Halloween garden with a spooky feeling. We offer other suggestions in our autumn DIY guide.
We hope that you will continue to visit Teelie's Fairy Garden to discover multiple Halloween possibilities and other news from the Wee Folk of the magical kingdom.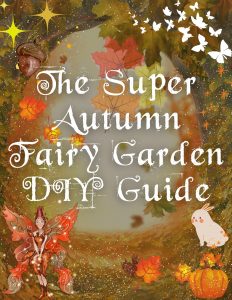 The fairies would also like to invite you to discover their Super Autumn DIY Fairy Guide with fairy gardening ideas on the themes of autumn, Halloween and Thanksgiving Find it here.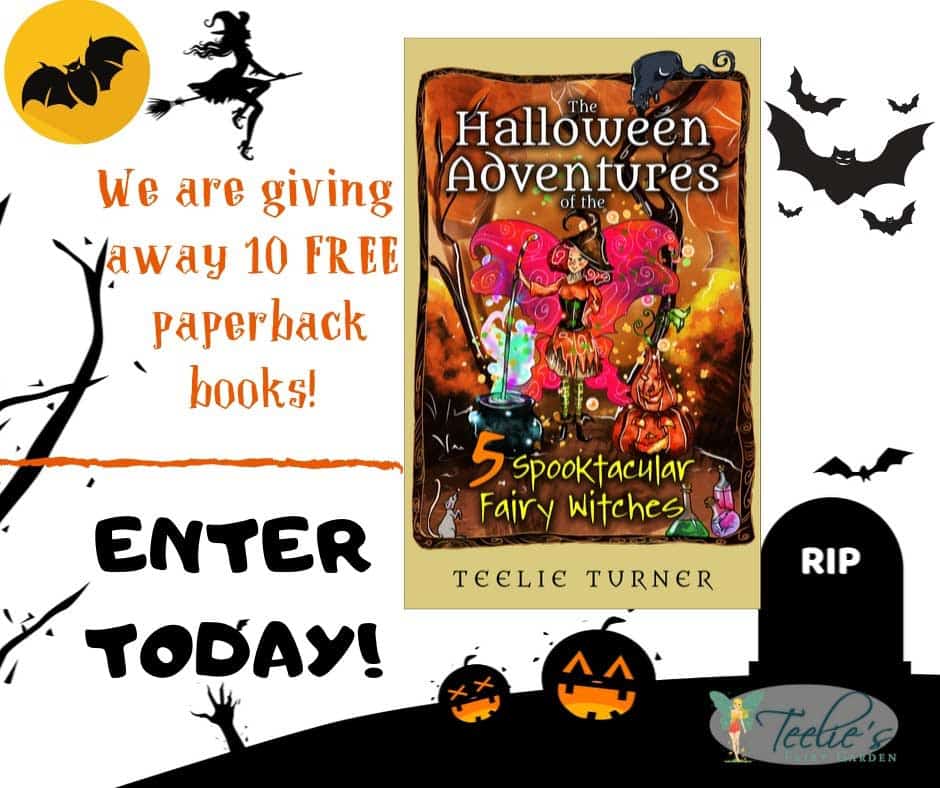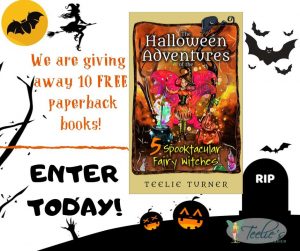 Discover our amazing Halloween book: The Halloween Adventures of the 5 Spooktacular Witches. Find it here.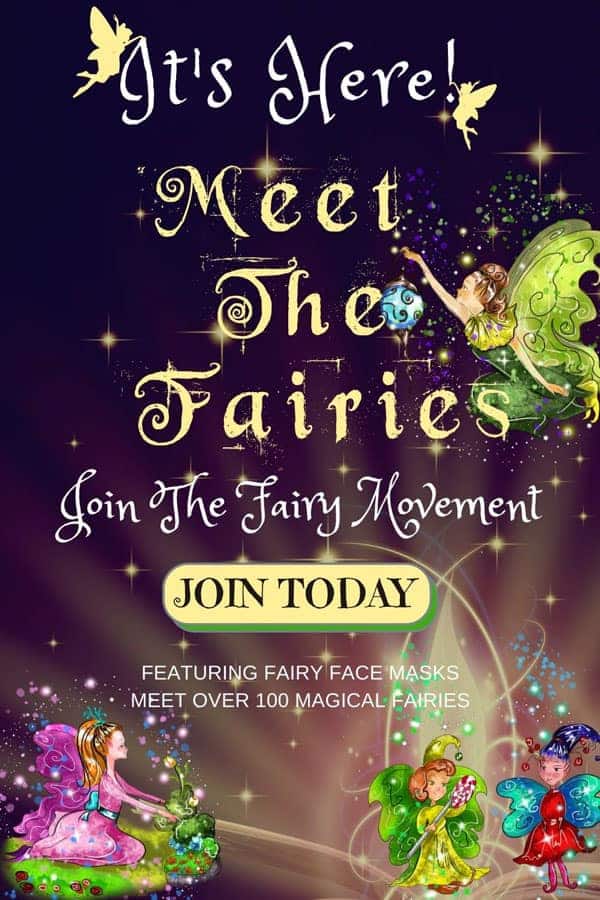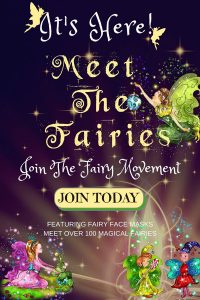 Sign up to get a copy of the Meet the Fairies catalogue / book. It's an enchanted opportunity to get better acquainted with over a hundred incredible fairies.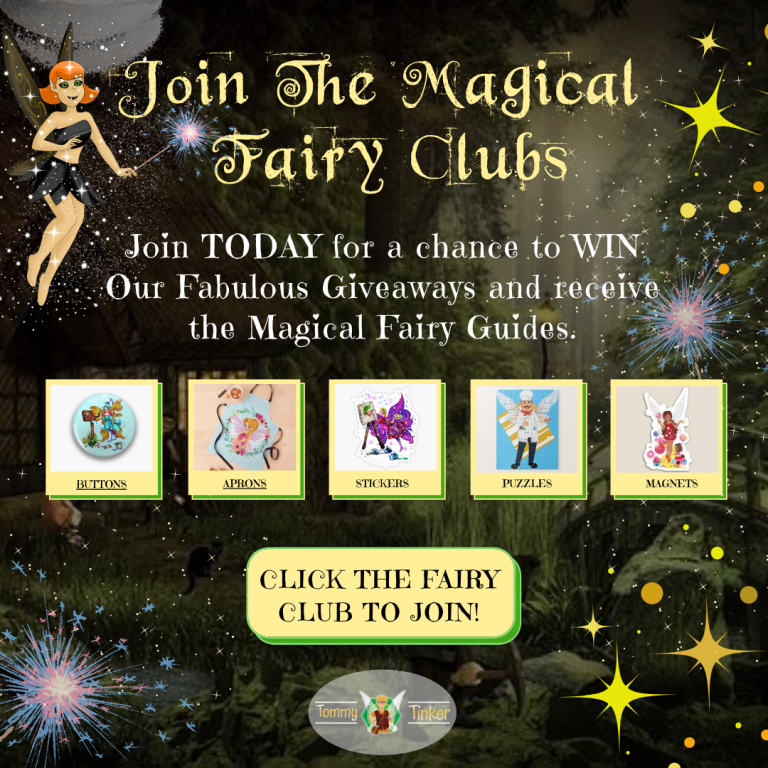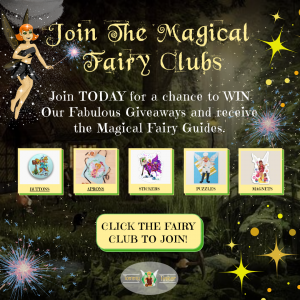 The Fairies have started several magical fairy collector's clubs. Learn more about them here. All our clubs come  with intriguing downloads and chances to win wonderful prizes.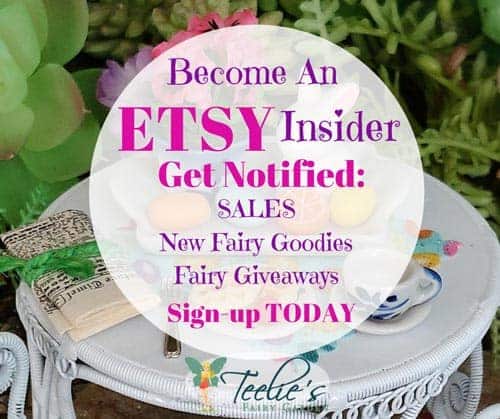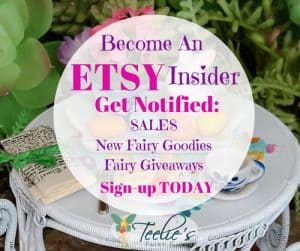 You can also sign up to be an Etsy insider and get notified by e-mail about fairy giveaways, goodies, and sales. Sign up here.
Just a disclaimer – We have partnered with these companies because we use their products and/or proudly trust and endorse them – so we do receive a commission if you make a purchase or sign up for services. Often, we are able to negotiate special discounts and/or bonuses, which we will pass on to you via our links. We often get short notice on sale items available for 24-48 hours as we will pass these savings onto you.