Welcome back to Teelie's Fairy Garden. Spring has arrived in Fairy Land. We hope that it has where you are too. We've put together some suggestions to help you create a Spring Fairy Garden. We hope that you enjoy this magical experience as you allow your creativity to take hold and your unique ideas to come alive in front of you.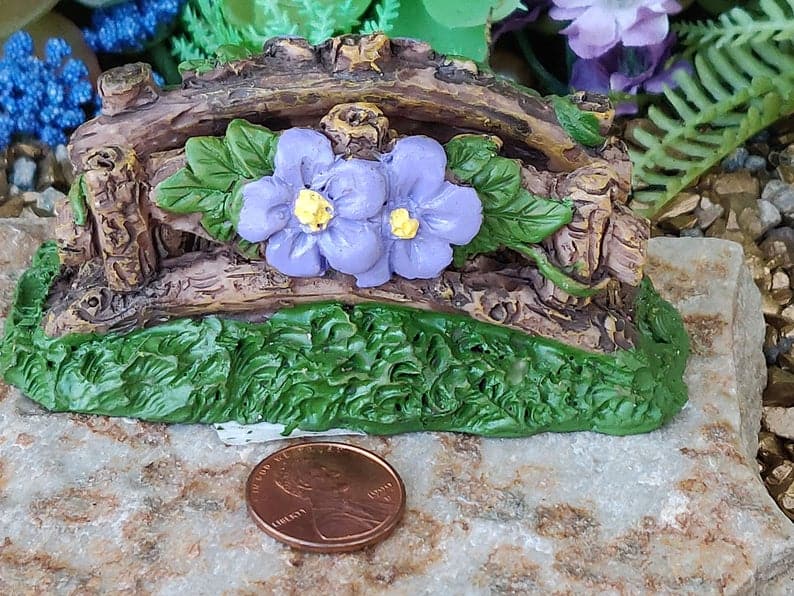 Bridge with Lavender Flowers, Miniature Bridge, Miniature Bridge with Lavender Flowers, Fairy Garden Bridge, Lavender Flowers, Mini Bridge
Magical Fairy Furniture
In the Spring, the days are getting warmer, and fairies begin to spend more time outside. They love to sit and watch flowers blooming and newborn animals explore. One spot where the fairies love to fly to, to experience the joys of spring is to the Lavender Bridge. Learn more about it on Etsy.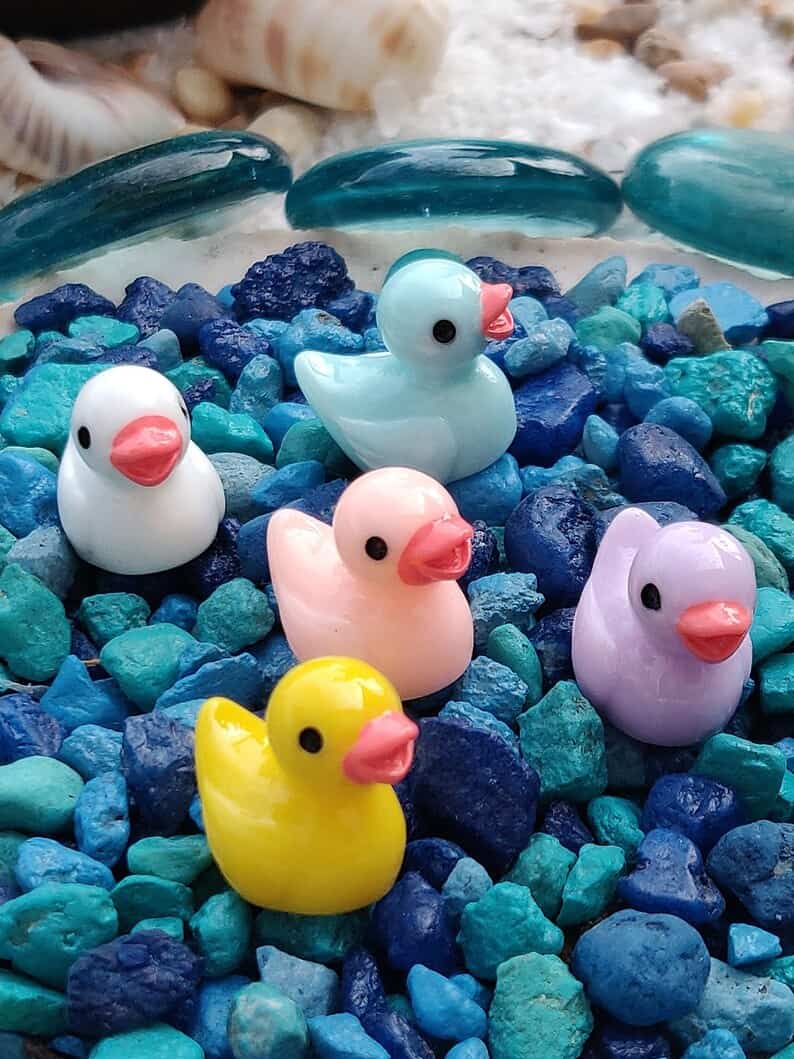 Pastel Duckies, Miniature, Dollhouse, Fairy Garden, Crafts, DIY Garden, Barbie, Cute Ducks, Fairy Pets, Pink, Blue, Lavender, Yellow
Baby Fairy Pets
At this time of year, the fairies often adopt some adorable baby fairy pets. We decided to introduce you to some adorable pastel ducks that love to swim around on the ponds of Fairy Land. The fairies love to visit them. When they're old enough to leave their mothers, some will discover new homes in Fairy Land. Eliza the Easter Fairy got her pet duck Henry one Easter several years ago. Learn more about the ducklings on Etsy.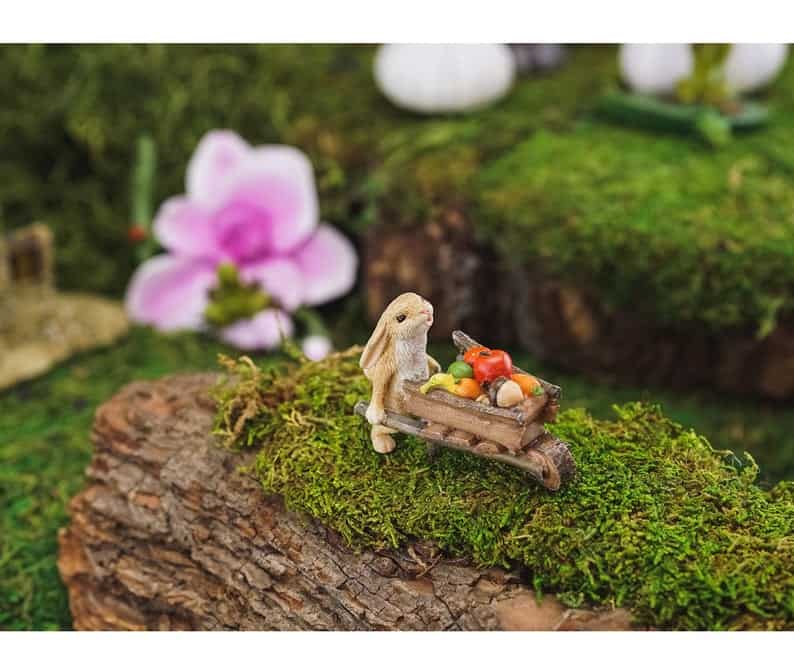 Mini Rabbit Pushing Wheelbarrow Filled with Vegetables ~ Easter Fairy Garden & Dollhouse Accessories ~ Spring Home Décor
Gardening Bunnies
Bunnies are great garden helpers. The rabbit pictured above is already harvesting some vegetables that she started in her greenhouse. She'll be happy to share them with her bunny and fairy friends. Find her on Etsy.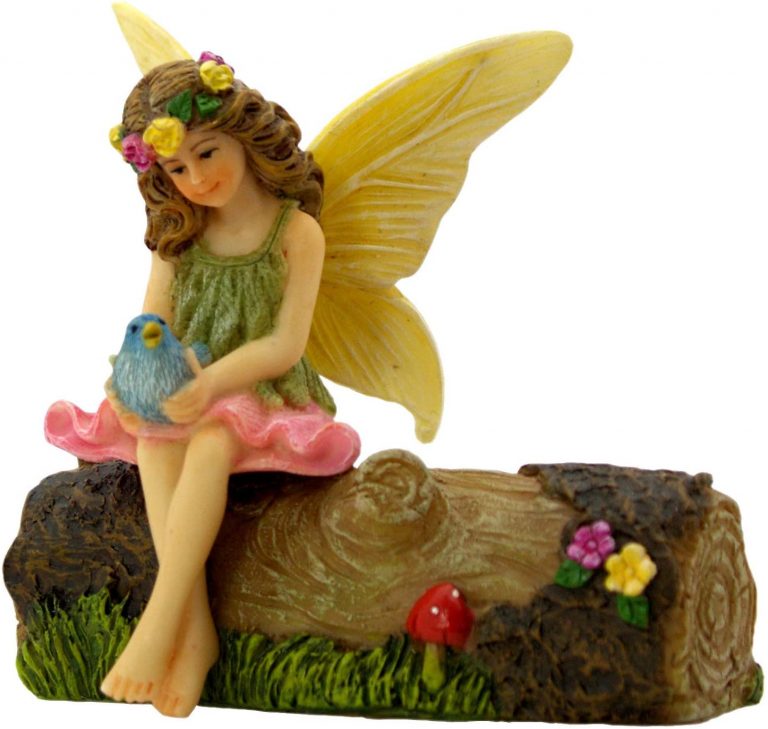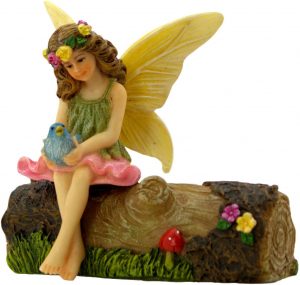 PRETMANNS Fairy Garden Fairies Accessories – Outdoor Fairy Figurine for a Miniature Garden – Sitting Fairy Vicky on a Flower Decorated Resin Log – Fairy Garden Supplies – 2 Pieces
Friendly Fairy and Pet Bird on a Log
It's also great to be able to offer the fairies a place to sit in your Spring fairy garden. We came across a log that is the perfect spot for our friend Vicky the Fairy to sit and enjoy a visit with a friendly bluebird. Learn more on Amazon.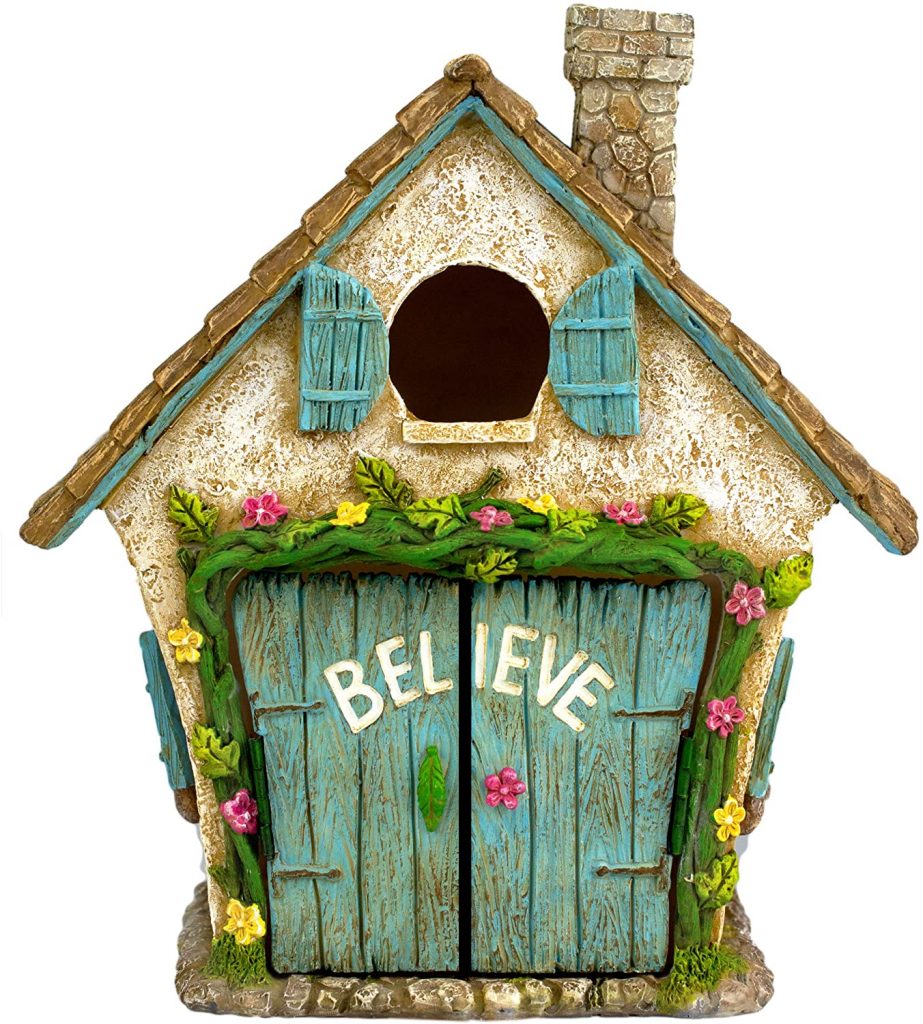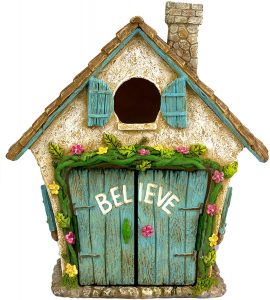 The Adorable Believe Fairy Garden House – 8″ Tall – Hand Painted (with Doors That Open) by Twig & Flower
Fairy House with Floral Accents
A fairy house is also a nice addition to a fairy garden. We found a beautiful blue one that has the word 'Believe' on it, along with some delightful floral accents. More details can be found on Amazon.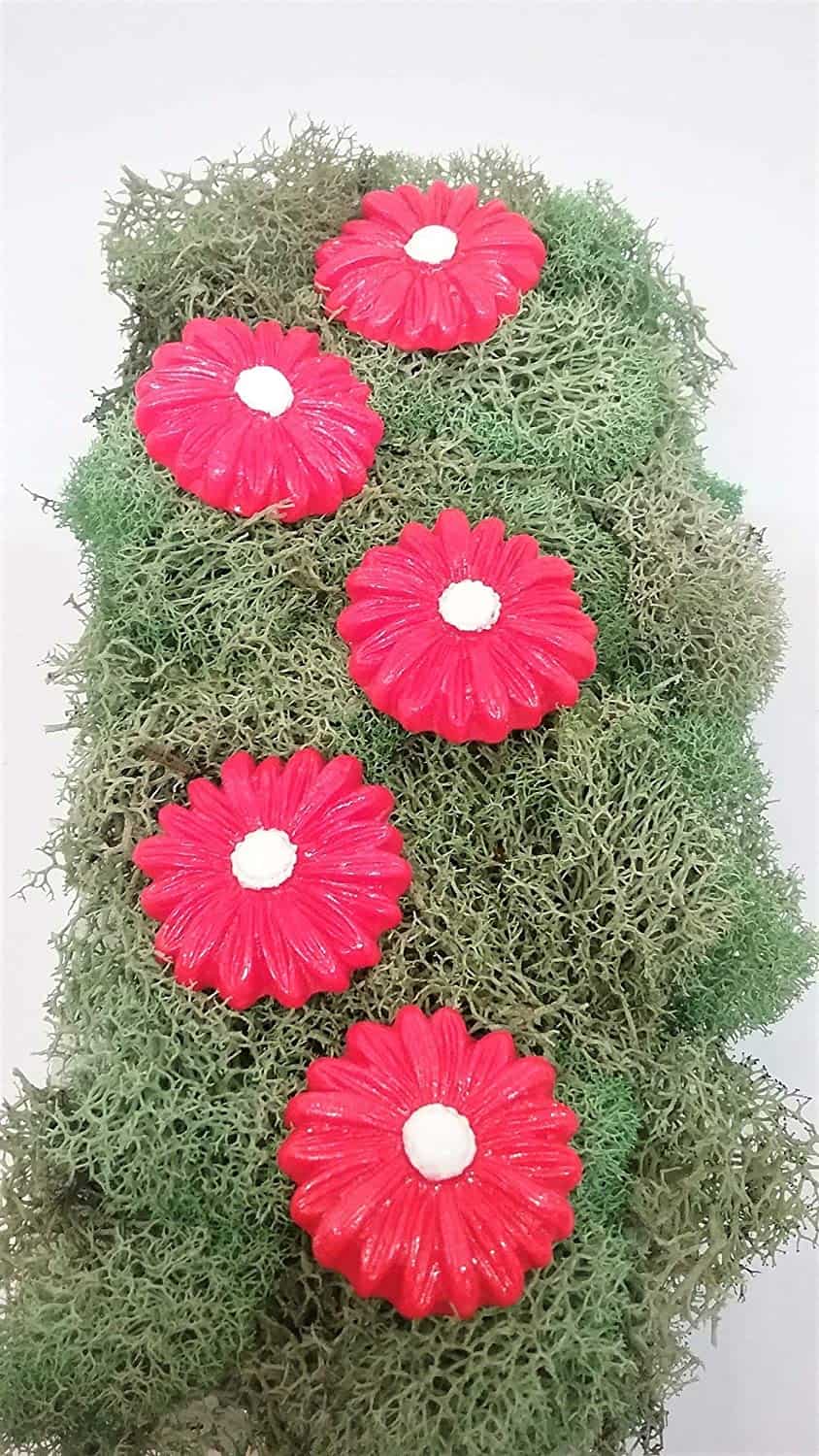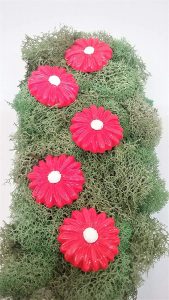 Hot Pink Daisy Flower Miniature Fairy Garden Steppingstones. Set of 5.
Magical Steppingstones
Create a beautiful spring like path in your fairy garden with some steppingstones like these hot pink daisy flowers. Find them on Amazon.
You might also enjoy our magical video about steppingstones for humans and fairies.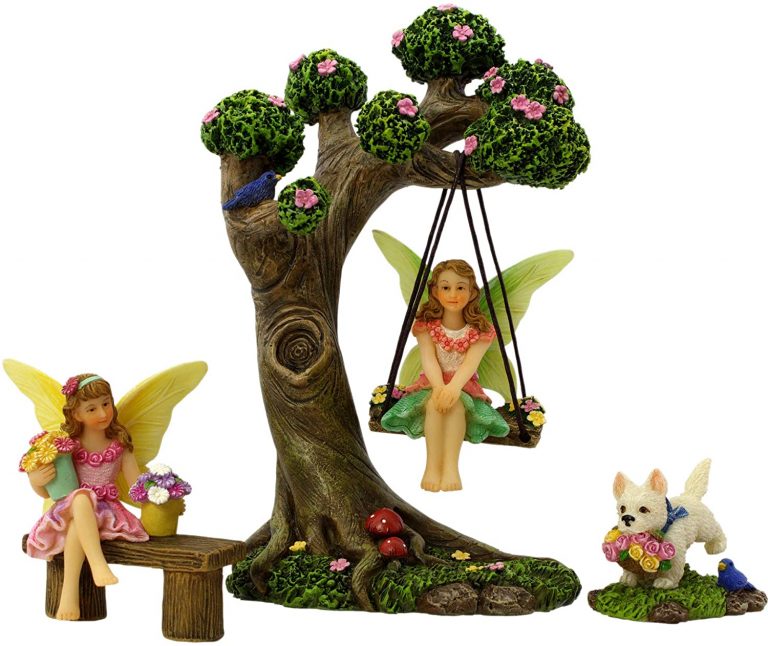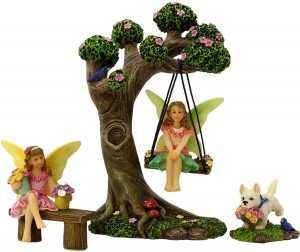 PRETMANNS Fairy Garden Fairies Accessories – Fairy Tree Swing Kit with Fairy Figurines for a Miniature Garden – 2 Fairies for a Fairy Garden and a Dog Figurine – 4 Piece Set
Enjoying the Spring Air
It is great to find activities that will allow your fairies to enjoy the Spring air such as reading, swinging, enjoying tea, or spending time with pets. We found some magical fairies enjoying the outdoor air on their swing set along with their pet dog. Learn more on Etsy.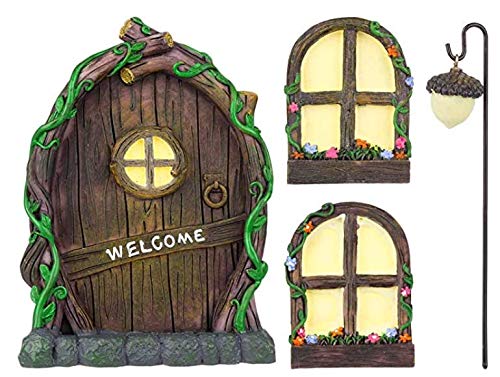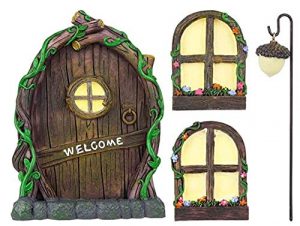 4 Piece Miniature Outdoor Garden Decoration Trees Fairy Lantern Glow in The Dark Fairy Ornament Creative Yard Lawn Door and Windows Art Sculpture (4pcs)
Spring Fairy Door
Fairy doors are portals that take fairies to many magical places and help them come and go from your garden. We found a magical spring like fairy door and two fairy windows that have a beautiful vine pattern on them. More details are available on Amazon.
Thank you for joining us in Teelie's Fairy Garden. We invite you to continue walking our garden paths to discover more incredible ideas for creating magical fairy gardens.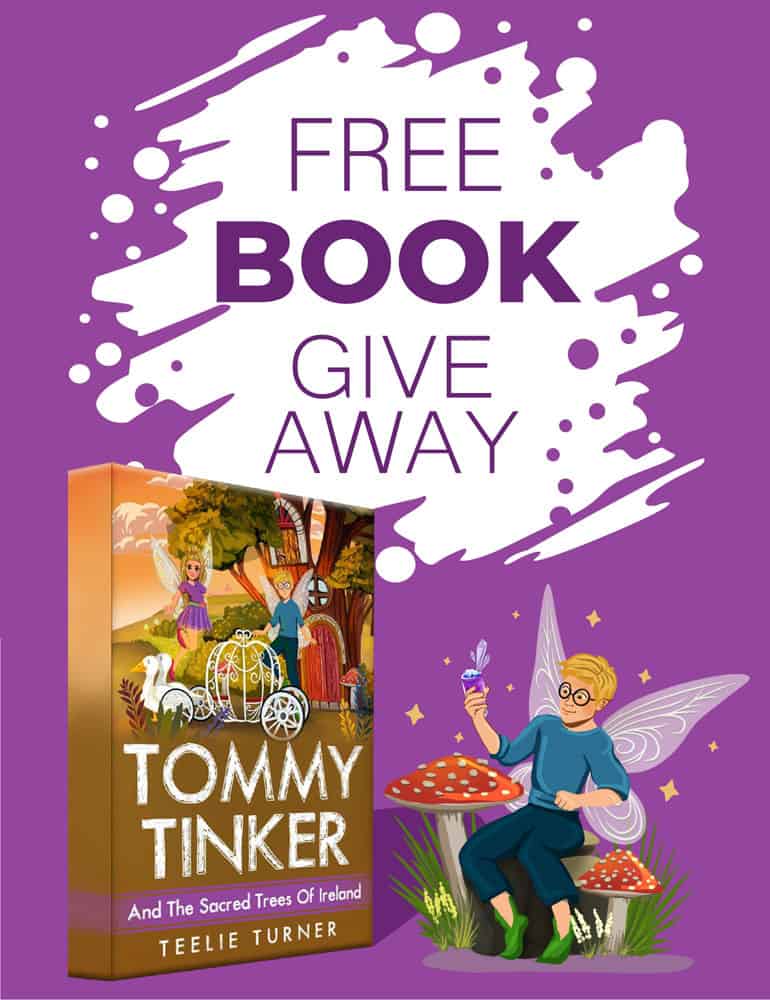 Enter now for a chance to win a magical copy of Tommy Tinker and the Sacred Trees of Ireland. There are 10 paperback copies and 25 audiobooks available.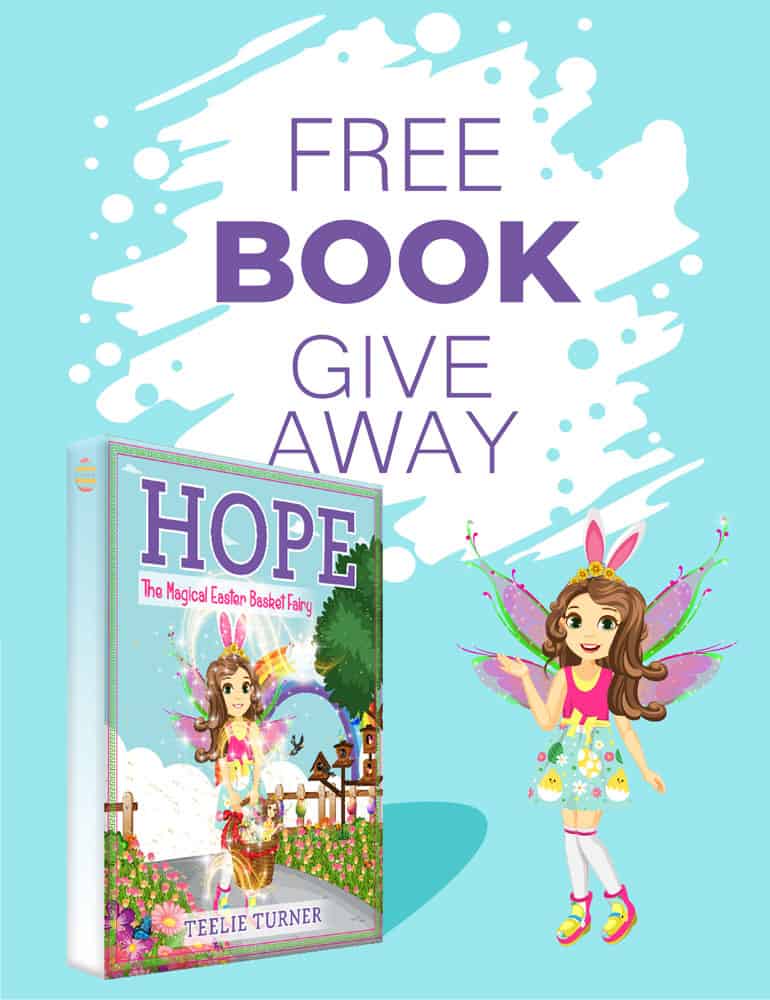 Enter now for a chance to win an enchanted copy of Hope the Magical Easter Basket Fairy. Teelie Turner is offering 10 paperback copies and 25 audiobooks.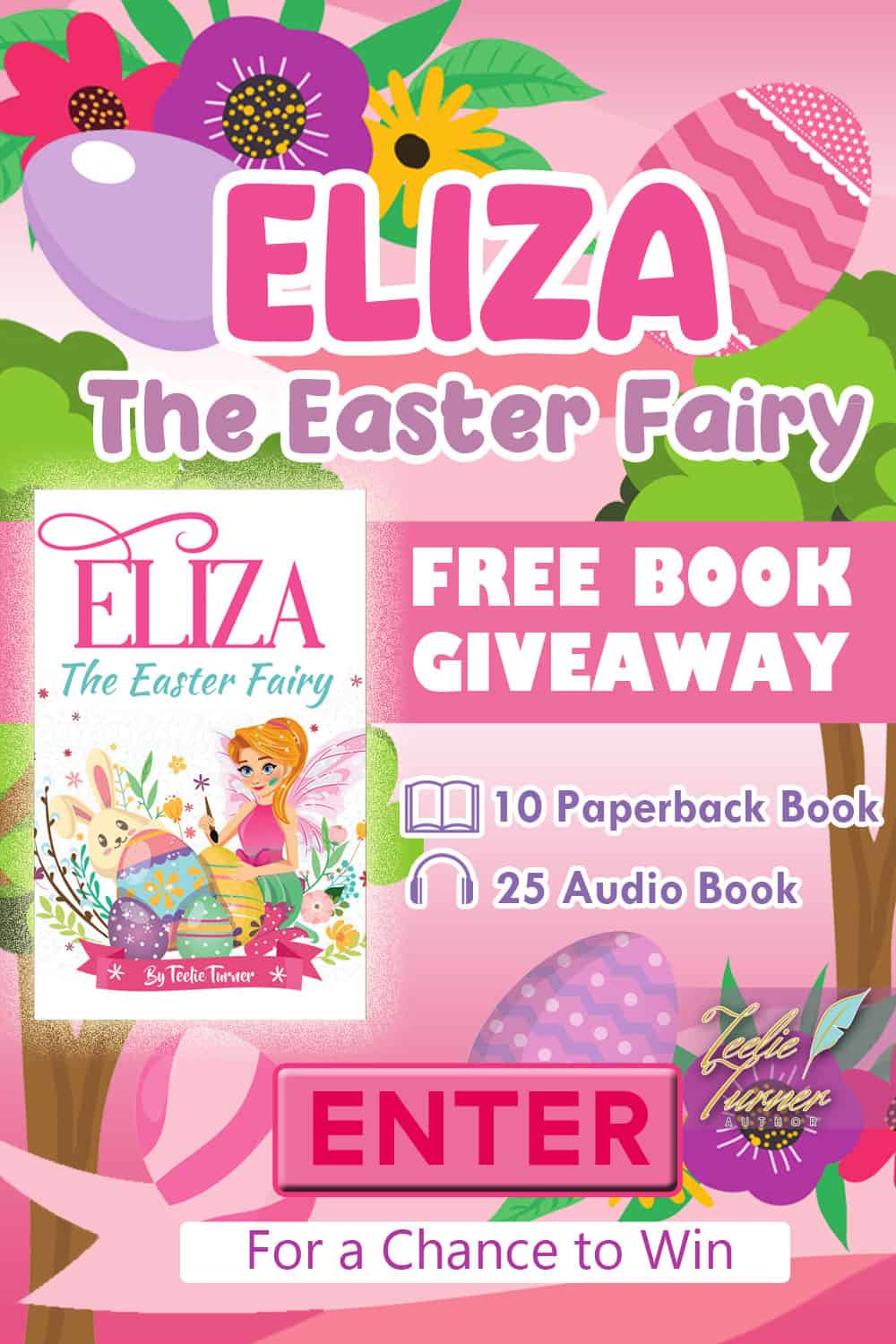 Enter now for a chance to win a delightful copy of Eliza the Easter Fairy. Teelie Turner is offering 10 paperback copies and 25 audiobooks.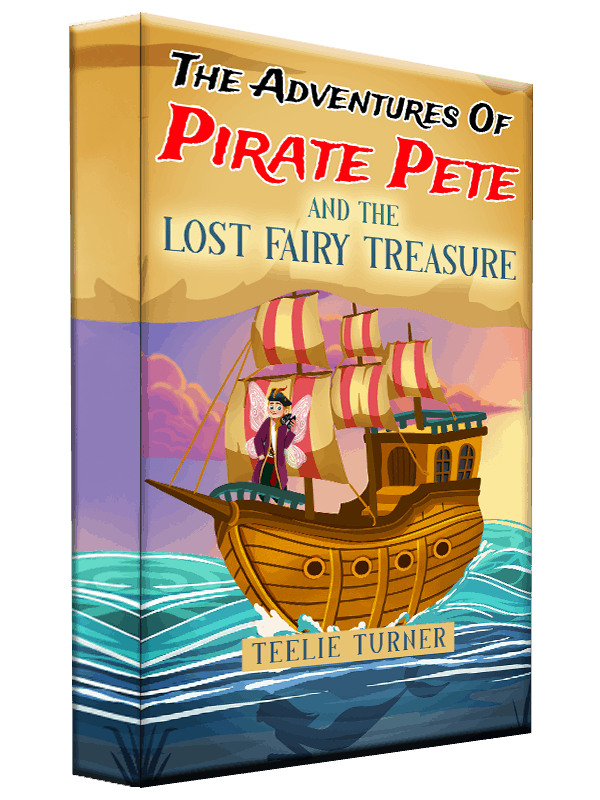 Discover Teelie Turner's complete collection of magical books here.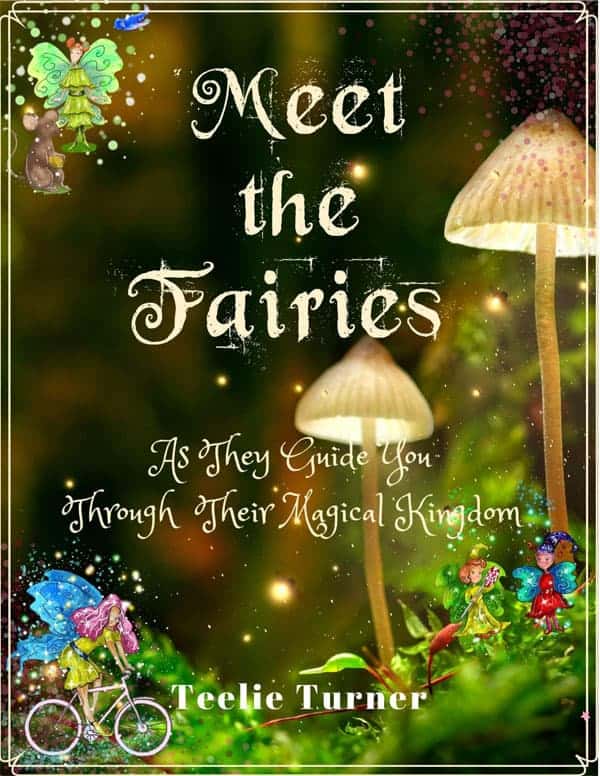 Sign up to get a copy of the Meet the Fairies catalogue / book. It's an enchanted opportunity to get better acquainted with over a hundred incredible fairies.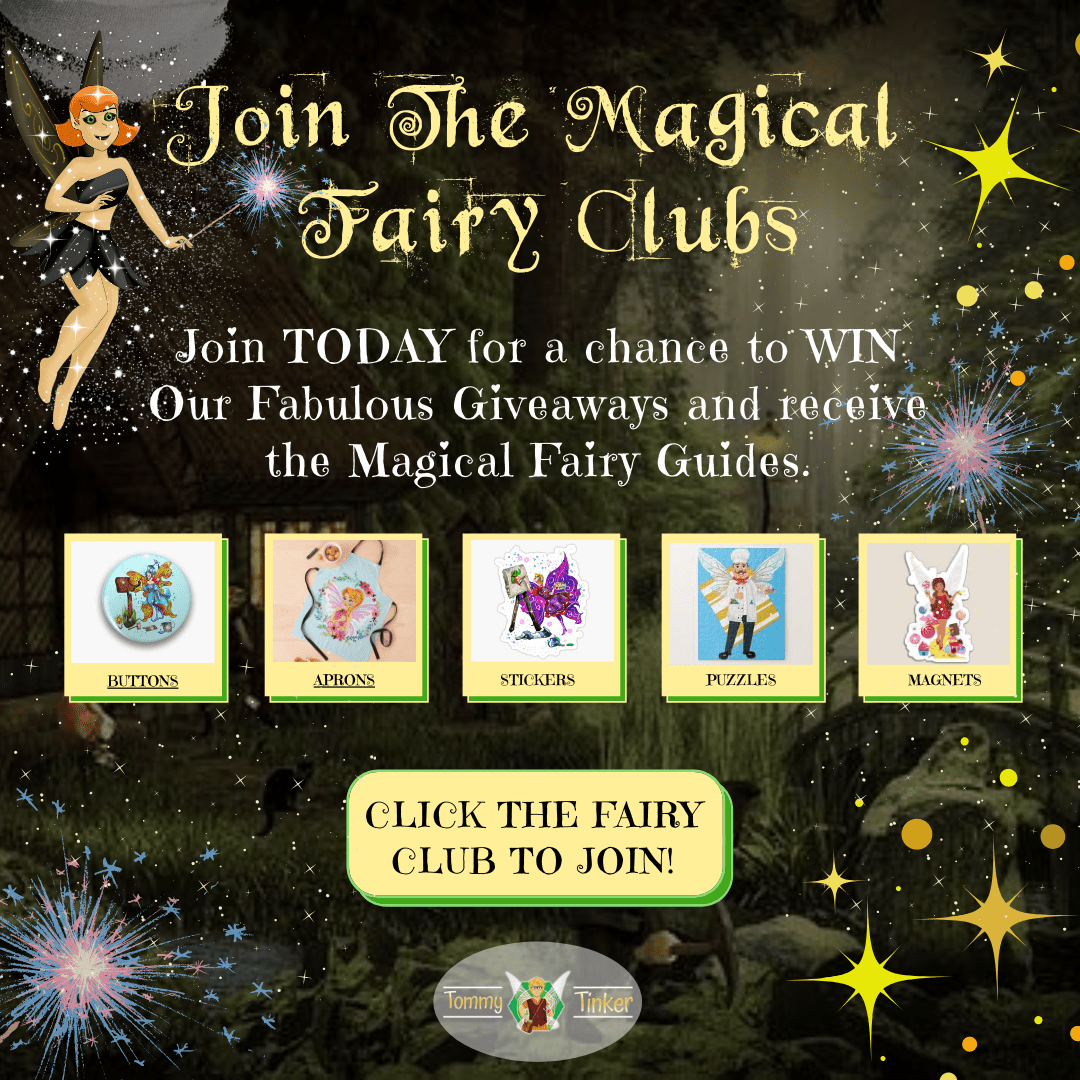 The Fairies have started several magical fairy collector's clubs. Learn more about them here. All our clubs come  with intriguing downloads and chances to win wonderful prizes.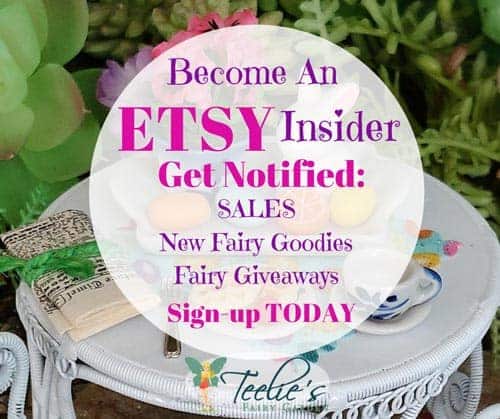 You can also sign up to be an Etsy insider and get notified by e-mail about fairy giveaways, goodies, and sales. Sign up here. 
Just a disclaimer – We have partnered with these companies because we use their products and/or proudly trust and endorse them – so we do receive a commission if you make a purchase or sign up for services. Often, we are able to negotiate special discounts and/or bonuses, which we will pass on to you via our links. We often get short notice on sale items available for 24-48 hours as we will pass these savings onto you.