This week Teelie's Fairy Garden is going on an enchanted adventure. We are going to be exploring magical strawberry fairy gardens. This will be a yummy opportunity to see how this sweet fruit has been transformed into more than just a tasty treat in Fairy Land.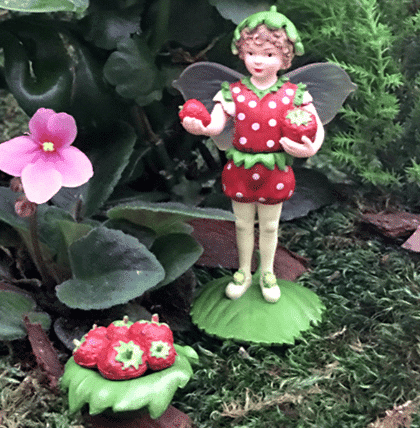 Fairy Homes and Gardens Strawberry Fairy
Magical Strawberry Fairy
Fairy Homes and Gardens has a beautiful scene that features a strawberry fairy and a small patch of strawberries. The reds and greens in the scene are absolutely majestic. We love the outfit that the strawberry fairy is wearing. Read about the magical strawberry fairy's garden here.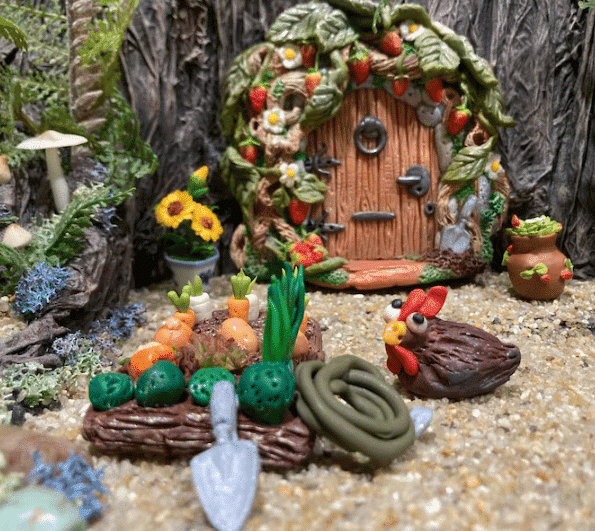 Strawberry fairy cottage and garden set
Enchanted Strawberry Fairy Cottage
EverythingFairies on Etsy has this incredible strawberry cottage field and garden set. The cottage has adorable strawberry vines around the door frame. There is also a flowerpot in the scene that has strawberry plants growing in it. A turkey is in the yard, and it is caring for a vegetable garden. I wonder if it plans to eat some of the strawberries. Learn more here.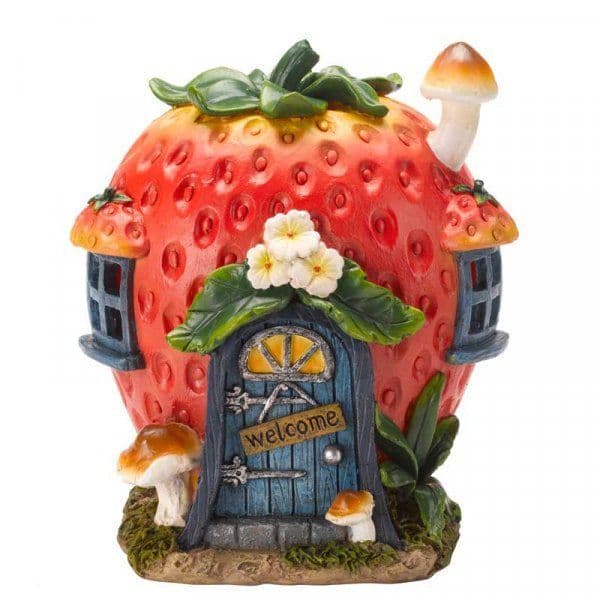 Delicious Fairy Garden House
Enchanted-Earth.com has an incredible strawberry fairy garden house that the fairies are going to love living in for anyone who has this in their fairy garden. The house has a little blue door with a welcome sign on it and LED lighting. There are many humans who would also love to live in this little home if it wasn't so miniature. Read more about the strawberry house here.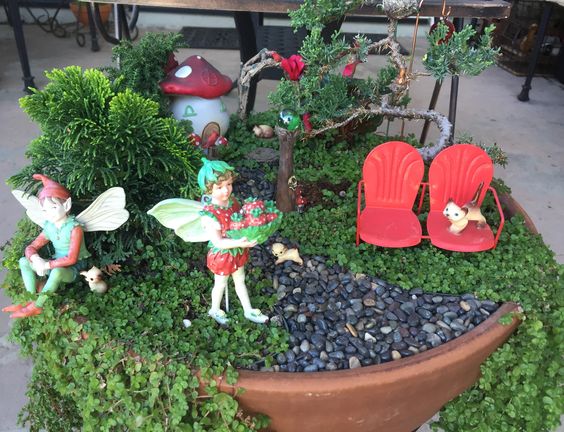 Fairy Concepts Strawberry Gardens
Delightful Day of Strawberry Picking
Fairy Concepts on Pinterest posted this adorable photo of a strawberry fairy carrying a bowl of strawberries after a delightful day of picking this yummy little fruit. Miniature red chairs, pets, and a fairy friend have been added to this fairy garden scene to bring it alive. Learn more here.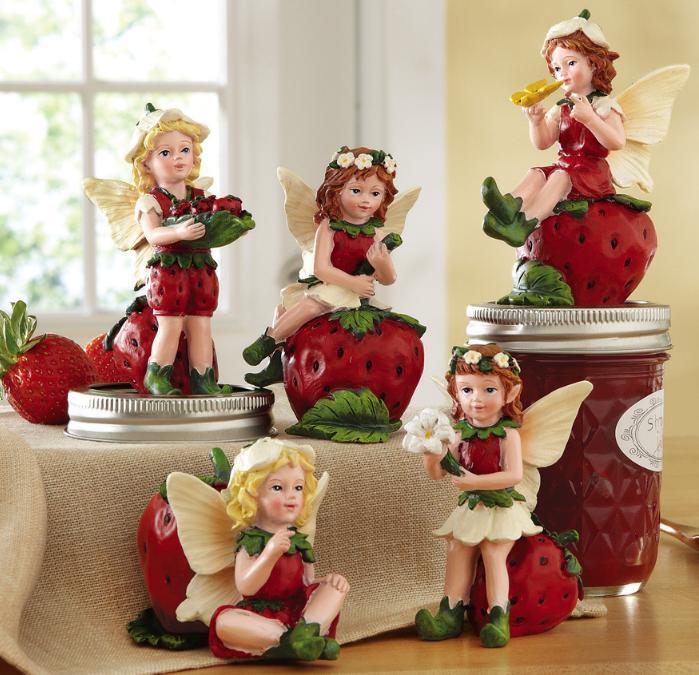 Sweet Strawberry Fairy Collectible Sitters Bonanza.com's Enchanted Strawberry Fairies
Fly Off to a Strawberry Patch Fairies
Bonanza.com has adorable, sweet strawberry fairy collectible sitter fairies. They are meant for sitting on the top of jam and jelly jars to add a bit of magic. But since the fairies are so small, we know that they would also look amazing in a fairy garden. Learn more here.
Thank you for coming on this enchanted Fairy Land adventure with us. Please come back and visit Teelie's Fairy Garden again soon for more magical discoveries.
Here are some accessories you might like to add to a strawberry-themed fairy garden. There are so many options. The most important thing when creating your garden is letting your imagination run wild and being happy with the result.

Fairy Miniature Small Lovers Hedgehogs with Strawberry Under the Leaf , Love Animal Figurines Garden Supplies Terrarium Accessories DIY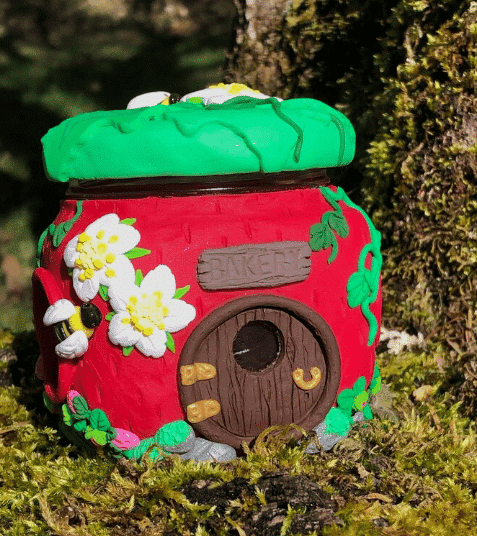 Strawberry bakery | fairy house | tea light holder | fairy garden | cottage core | polymer clay sculpture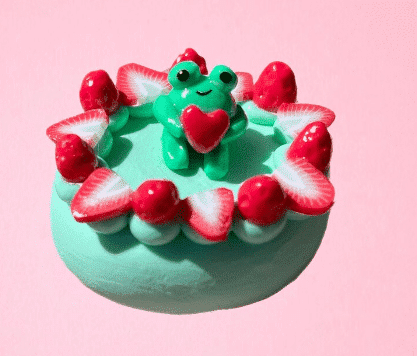 Strawberry Frog Cake | Polymer Clay | Miniature | Tiny Cake | Lunchbox Cake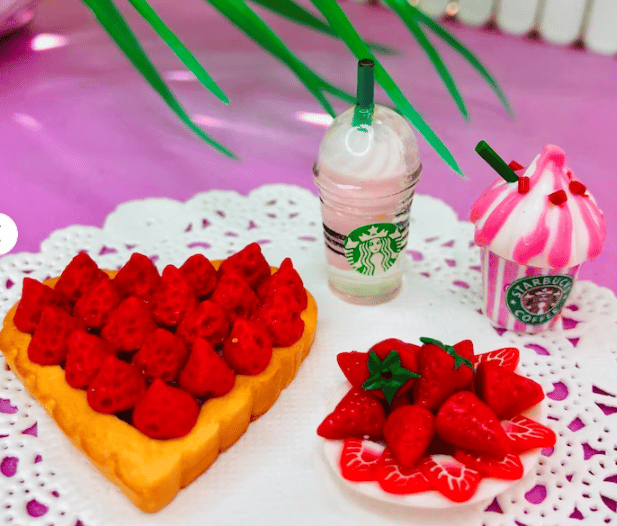 Dollhouse strawberry set miniature tart, milkshake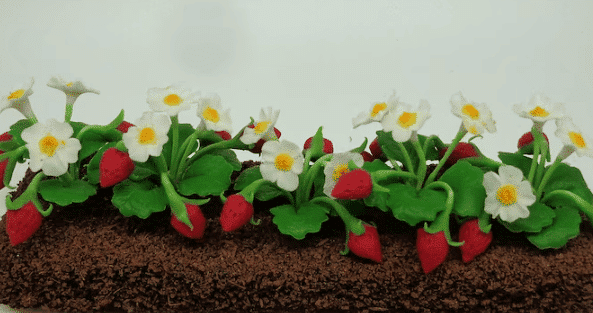 1:12 Strip Of Strawberry Dolls House Miniature Fruit Garden Accessory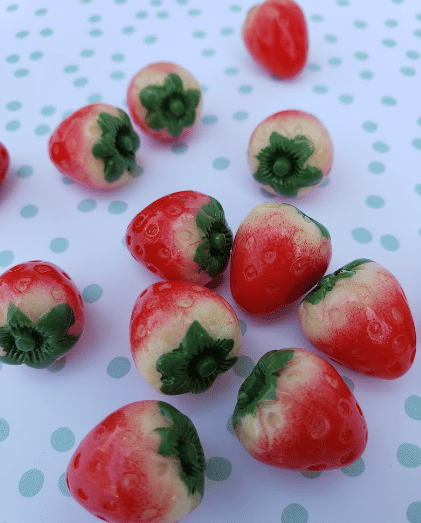 Small Red Resin Strawberry Cabochon, Strawberry Embellishment, Imitation Food, Fruity Slime Charm, Strawberry Decorations, Summer Cabochons
Enjoy a video from one of our other magical Fairy Land adventures.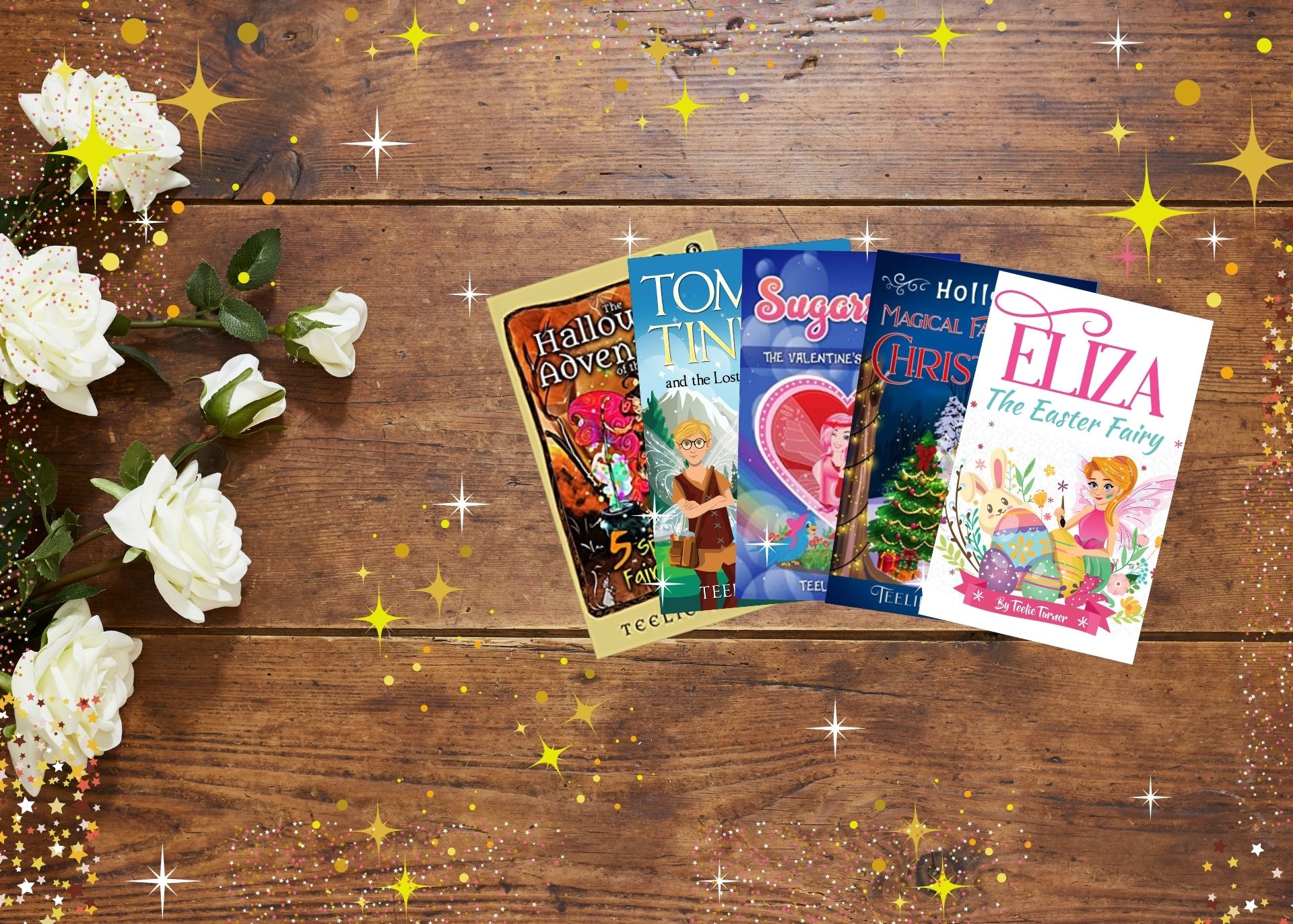 Discover Teelie Turner's complete collection of magical books here. 
Discover one of our magical book trailers.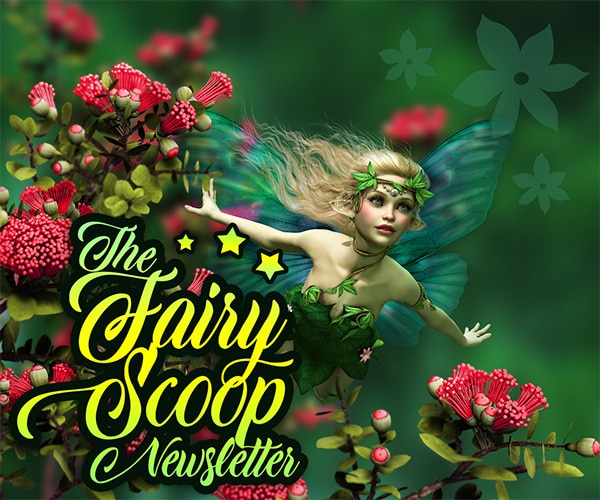 Sign up for The Fairy Scoop Newsletter here. 
Just a disclaimer – We have partnered with these companies because we use their products and/or proudly trust and endorse them – so we do receive a commission if you make a purchase or sign up for services. Often, we are able to negotiate special discounts and/or bonuses, which we will pass on to you via our links. We often get short notice on sale items available for 24-48 hours as we will pass these savings onto you.