It's a magical time of year in Teelie's Fairy Garden. This week we'd like to introduce you to eight magical angels. Angels and fairies are great friends. They often go flying together and help wishes come true.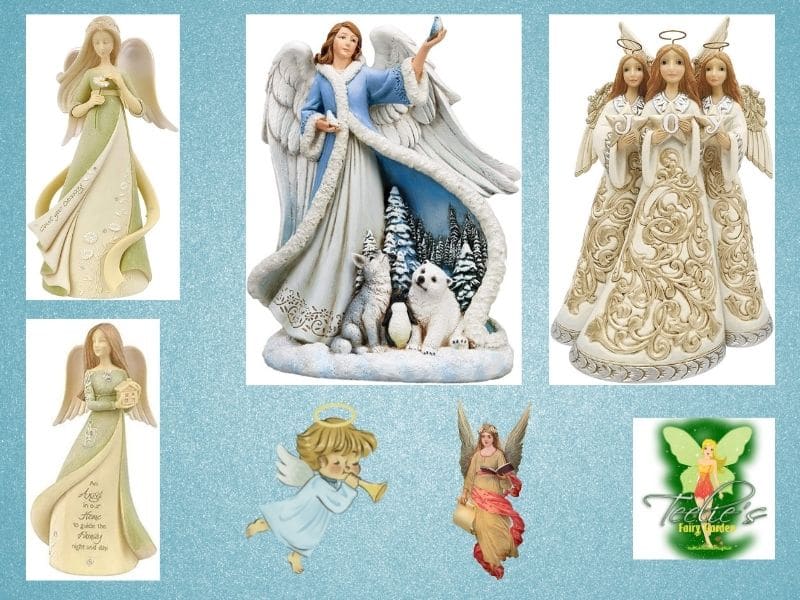 Count Your Blessings Angel
This beautiful angel in a green dress encourages you to count your blessings. She would look beautiful on a shelf. If you have an indoor fairy garden, she could overlook it and get to spend time with her fairy friends. Meet her on Amazon.
Winter Friends Angel
This angel is wearing a magical blue and white dress. She also has some incredible friends who are joining her for a snowy winter's walk. The wolf and polar bear are also able to communicate with her. Learn more on Amazon.
Trio of Joyous Angels
This trio of angels wishes you nothing but tidings of joy and many great blessings for the upcoming year. They have some beautiful gold accents on their dresses. Find them on Amazon.
Family Angel
This angel is holding onto a miniature house and has a beautiful saying about home on her green dress. Meet her on Amazon.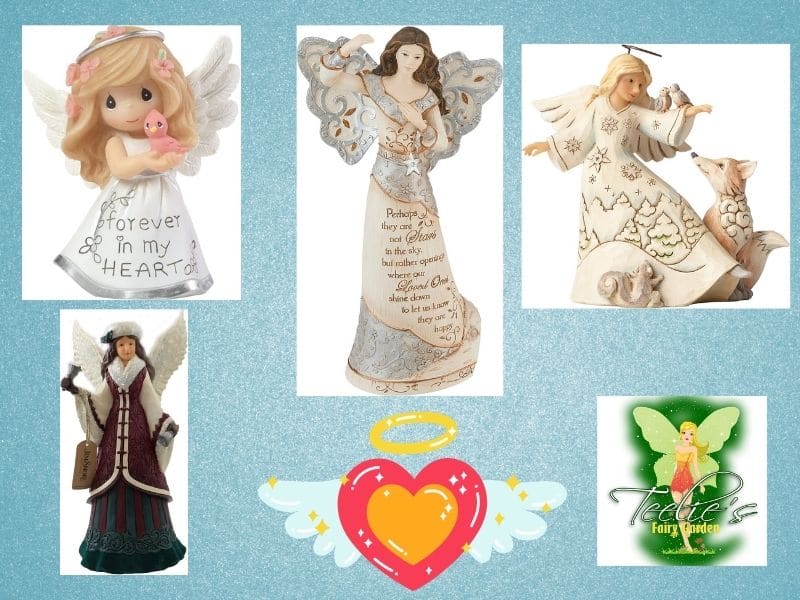 Inspiring Angel
This sweet angel from the Precious Moments collection is holding a tiny bird in her hands. She also loves to sing with her bird friends. Learn more on Amazon.
Stars in the Sky Angel
This starry angel is dressed in an incredibly magical outfit. There is also a beautiful saying on her dress about stars in the sky. Full details are available on Amazon.
In the Wild Angel
This angel has a beautiful white dress with a mountain pattern on it. She has some magical animal friends including birds, a squirrel, and a fox. Find her on Amazon.
Victorian Angel
This Victorian angel is wearing a lovely red, white, and turquoise dress and she is carrying a handbell. Learn more on Amazon.
Thank you again for visiting Teelie's Fairy Garden. The fairies and all their friends would like to wish you a very Happy New Year. They hope your wishes come true in 2022.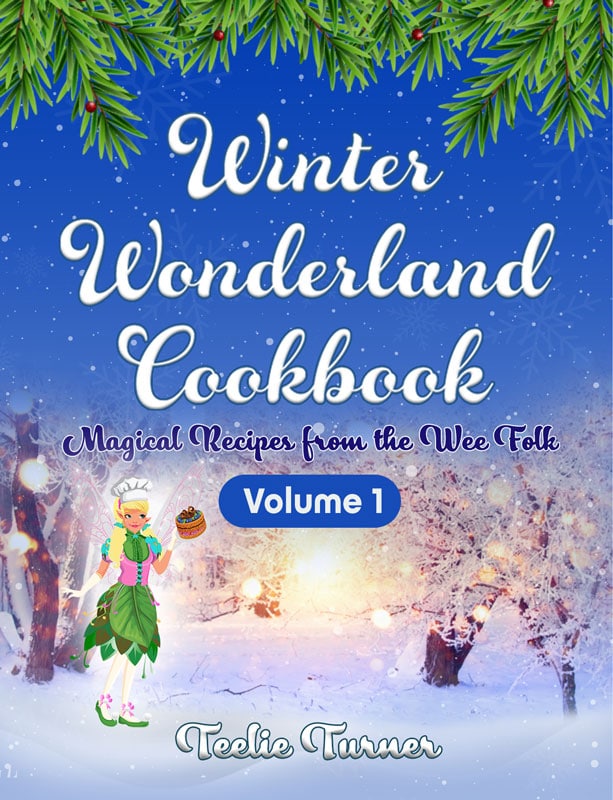 Discover Teelie Turner's complete collection of magical books here. 
Enjoy the cookbook's trailer here.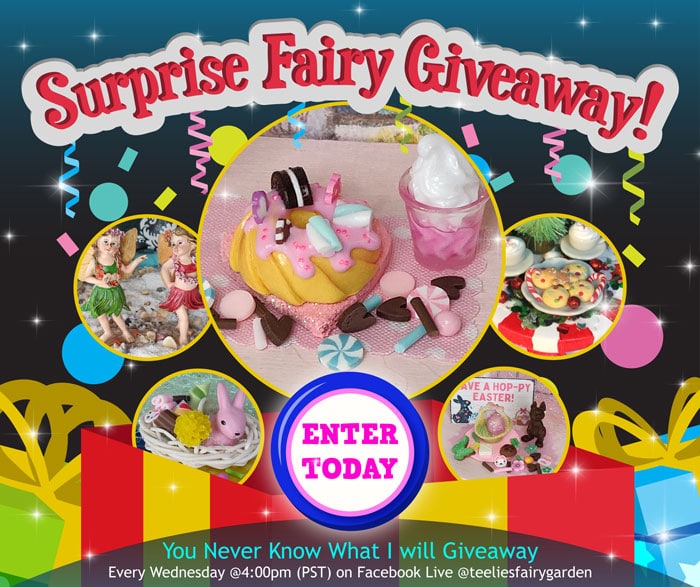 Every Wednesday, Teelie Turner will be giving away something special in a magical surprise giveaway. You'll never know what it might be and that is part of the magic that goes along with this. Sign up now for your chance to win.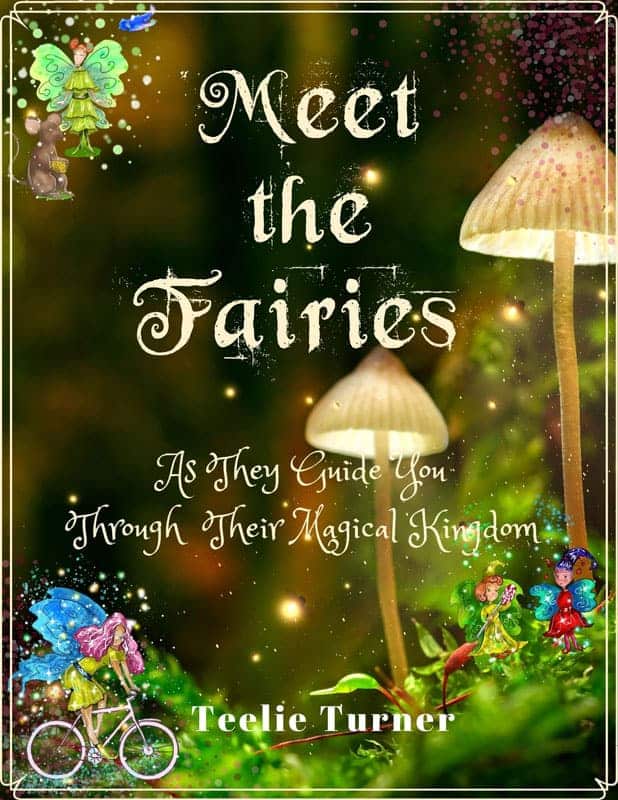 Sign up to get a copy of the Meet the Fairies catalog/book. It's an enchanted opportunity to get better acquainted with over a hundred incredible fairies.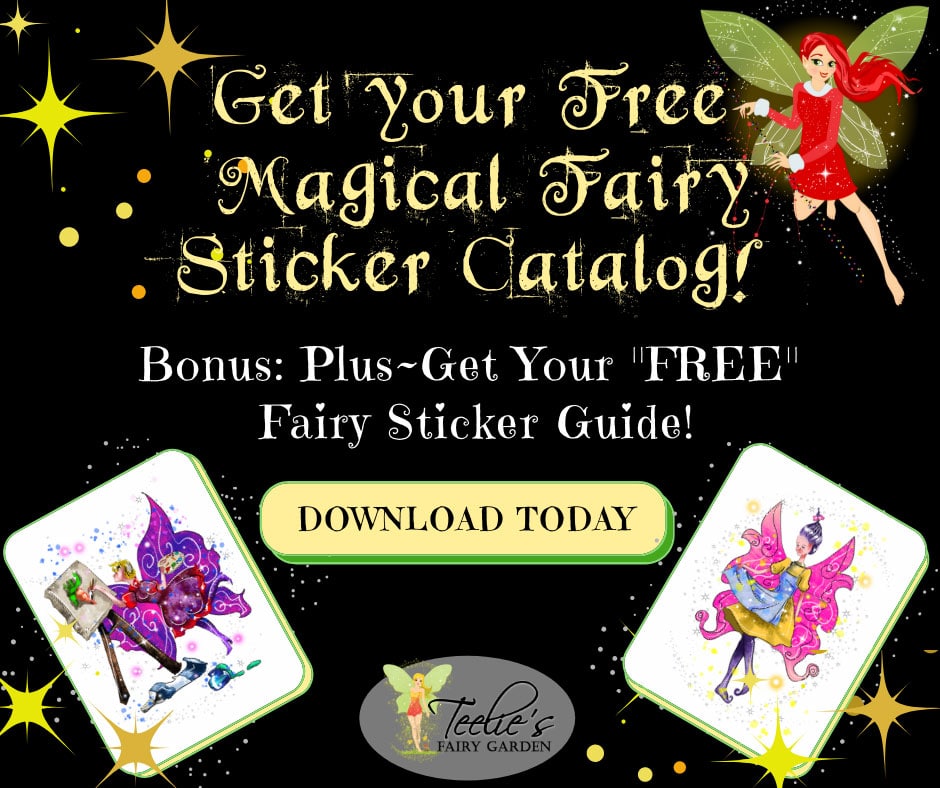 Several magical fairy catalogs and guides are available as a free download. Learn more about them here.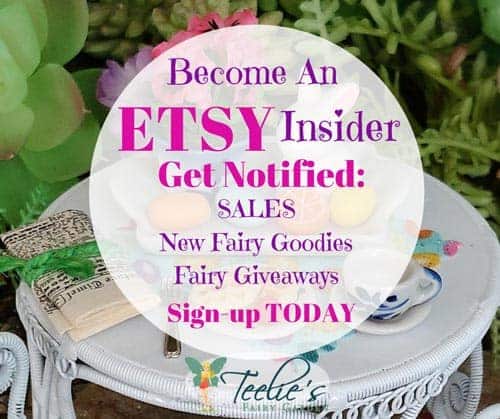 You can also sign up to be an Etsy insider and get notified by e-mail about fairy giveaways, goodies, and sales. ign up for insider news here. 
Just a disclaimer – We have partnered with these companies because we use their products and/or proudly trust and endorse them – so we do receive a commission if you make a purchase or sign up for services. Often, we are able to negotiate special discounts and/or bonuses, which we will pass on to you via our links. We often get short notice on sale items available for 24-48 hours as we will pass these savings onto you.