Welcome back to Teelie's Fairy Garden. We hope that your new year is off to a great start. And since we know how important it is to get the proper amount of rest, we decided to start the year off by showing you some adorable sleeping fairies and fairy friends.
This video is from a past blog that we thought you might enjoy too.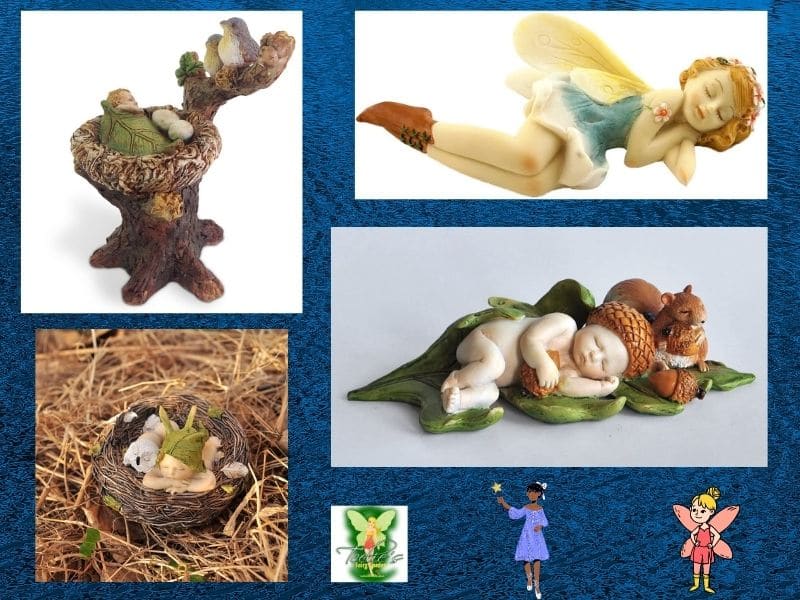 Sleeping in a Nest Fairy
This adorable baby fairy is sleeping in a bird's nest. The Bluejay is babysitting making sure that the baby fairy is safe while its parents are conducting magical fairy business. Find this adorable baby fairy on Etsy.
Napping Flower Fairy
This adorable flower fairy is taking a rest. She is having sweet dreams about all of the magnificent flowers that bloom in Fairy Land. Meet her on Amazon.
Owl and Fairy Friend
This little owl has a special fairy friend. They've had a busy day of exploring Fairy Land and are now taking a nap together in the owl's nest. Find them on Amazon.
Squirrel and Sleeping Fairy
A cozy forest destination and a soft leaf blanket make the best place for a baby fairy and its squirrel friend to take a nap. Learn more on Amazon.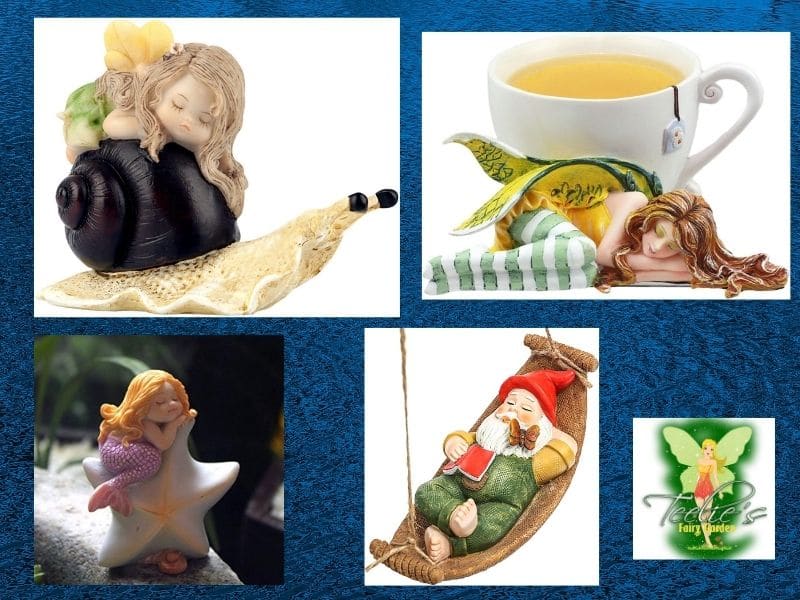 Snail and Resting Fairy
This little snail doesn't seem to mind that this fairy girl thinks its back is a great place to take a rest. We suspect it is probably because fairies are so small and that the one in the picture has been enlarged so you can see all of her beautiful features. Find the fairy and snail on Amazon.
Magical Tea and Naps
This adorable fairy got tired while making herself a cup of chamomile tea, so she laid down to take a nap, enjoying the heat from her cup. Find her on Amazon.
Relaxing Mermaid
This mermaid is enjoying a nap while she sunbathes on a beach that has a starfish rock. You can find her on Amazon.
Sleeping Gnome
This gnome is enjoying a nap on his patio. He has an amazing hammock. When he finishes his nap, he'll be tending to several gardens around Fairy Land. He has a green thumb when it comes to nature. Learn more on Amazon.
Thank you for visiting Teelie's Fairy Garden. We hope that you've enjoyed meeting these resting fairies and their friends. Please come back to visit us again soon for more fairy magic.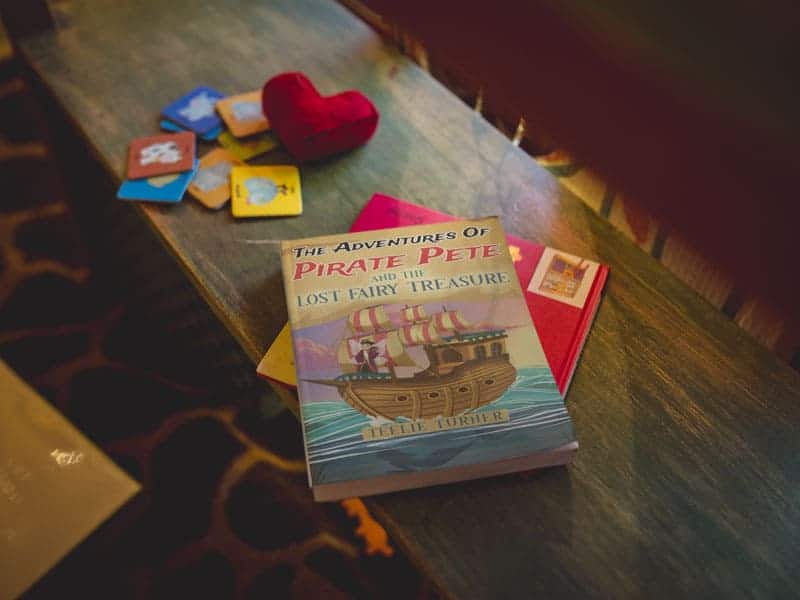 Discover Teelie Turner's complete collection of magical books here.
Discover a magical book trailer in the video below.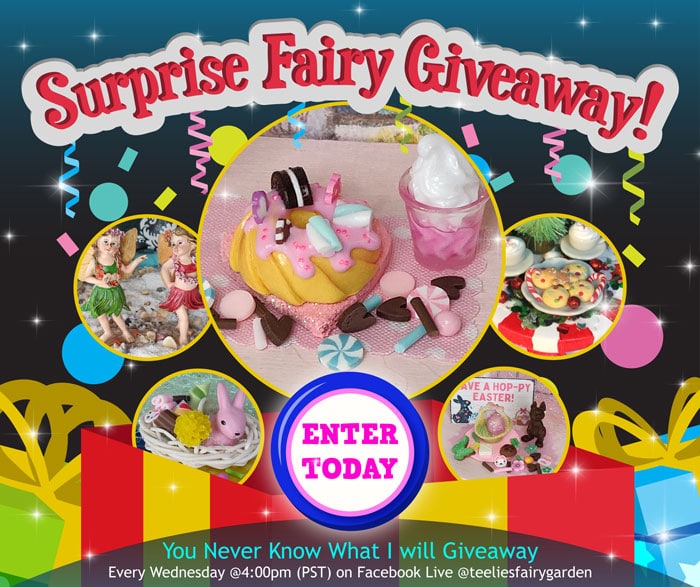 Every Wednesday, Teelie Turner will be giving away something special in a magical surprise giveaway. You'll never know what it might be and that is part of the magic that goes along with this. Sign up now for your chance to win.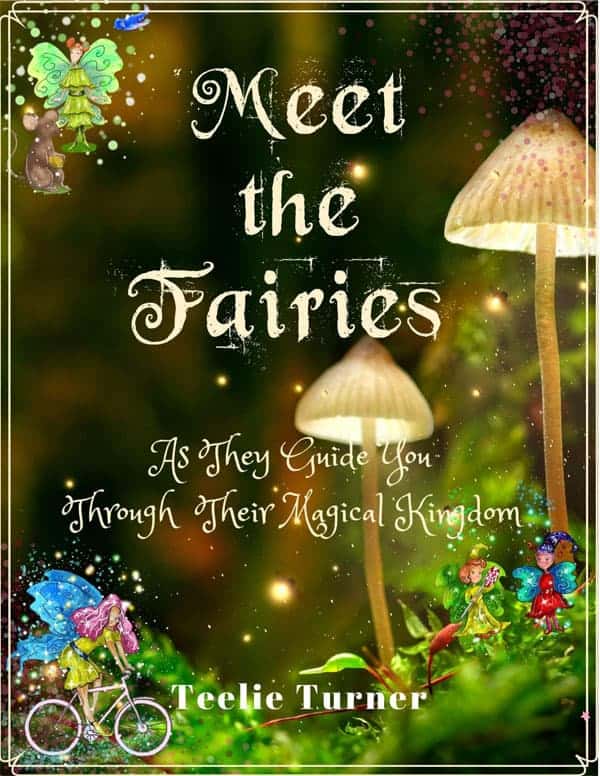 Sign up to get a copy of the Meet the Fairies catalog/book. It's an enchanted opportunity to get better acquainted with over a hundred incredible fairies.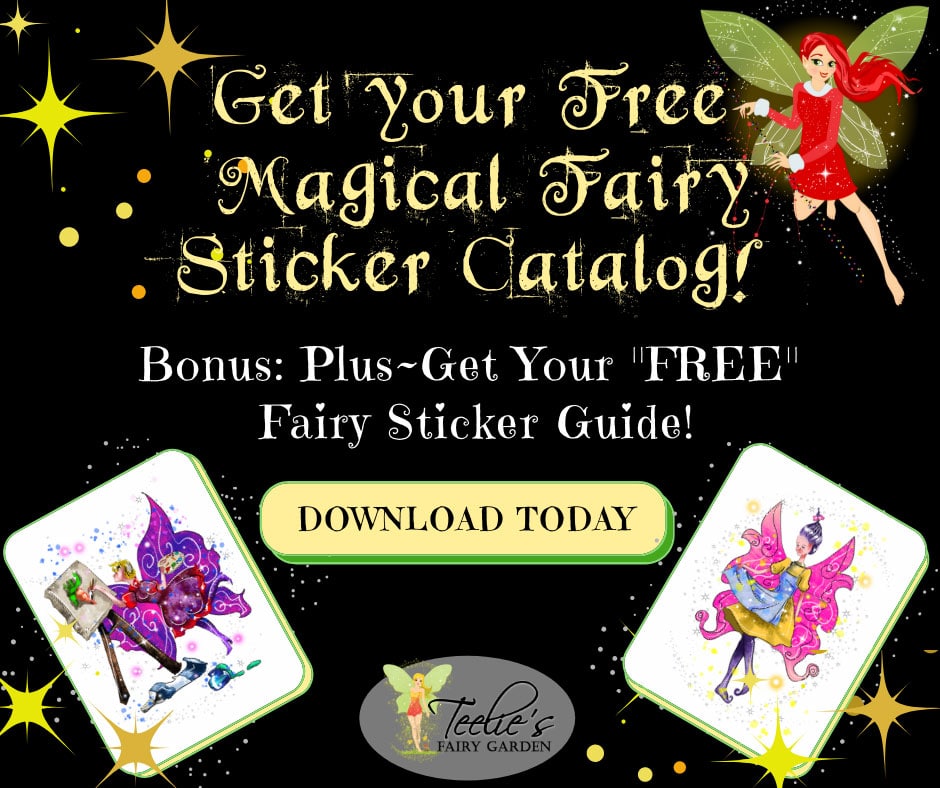 Several magical fairy catalogs and guides are available as a free download. Learn more about them here.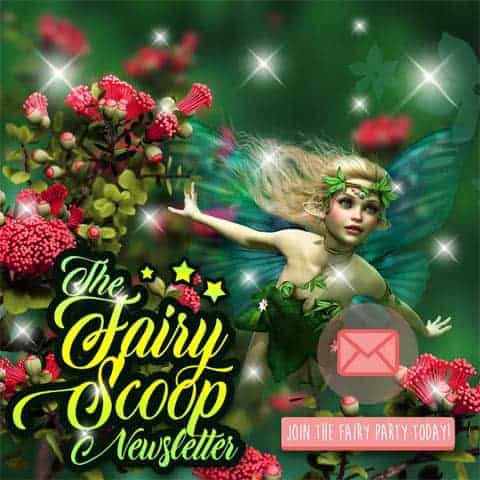 Sign up for The Fairy Scoop Newsletter here. 
Just a disclaimer – We have partnered with these companies because we use their products and/or proudly trust and endorse them – so we do receive a commission if you make a purchase or sign up for services. Often, we are able to negotiate special discounts and/or bonuses, which we will pass on to you via our links. We often get short notice on sale items available for 24-48 hours as we will pass these savings onto you.