Thank you for visiting Teelie's Fairy Garden. This week we're once again going to explore the fairies' magical countdown to Christmas. You can find the complete calendar and past activities here. There are also videos posted each day. We'll also look at a few things that are inspired by the calendar. Some of them can even be helpful and fun items for participating in the countdown to fairy Christmas.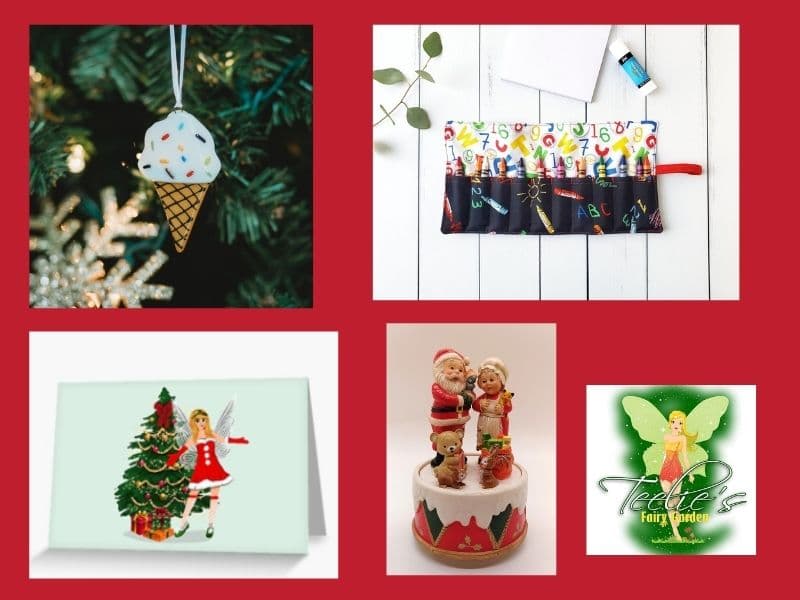 Special Memories Ornament
You can use Christmas tree ornaments to commemorate special events.  One of the special events on the fairies' calendar involves tree decorating. Another activity is about ice cream. We decided to combine them together and show you this special ice cream cone ornament. It is available on Etsy.
Magical Crayon Storage
We also have many coloring and drawing activities available so that you can enjoy some creative time. We saw this adorable marker roll-up wallet and wanted to share it with you. It looks very practical. Learn more on Etsy.
Send a Card
Did you know that some of Teelie Turner's fairies have their own collections of greeting cards? You could use one of these cards which has a blank interior as a Christmas card. Pictured above is a greeting card with Holly on the front. She is also featured in Teelie Turner's book Holly's Magical Fairy Tale Christmas. Find the cards on Redbubble. Learn more about Holly in this video.
Magnificent Music Box
The calendar also has some activities featuring music. We thought this music box was a great option for enjoying some Christmas music and a beautiful holiday decoration too. Santa and Mrs. Claus have some friendly pets with them on the music box. Find it on Etsy.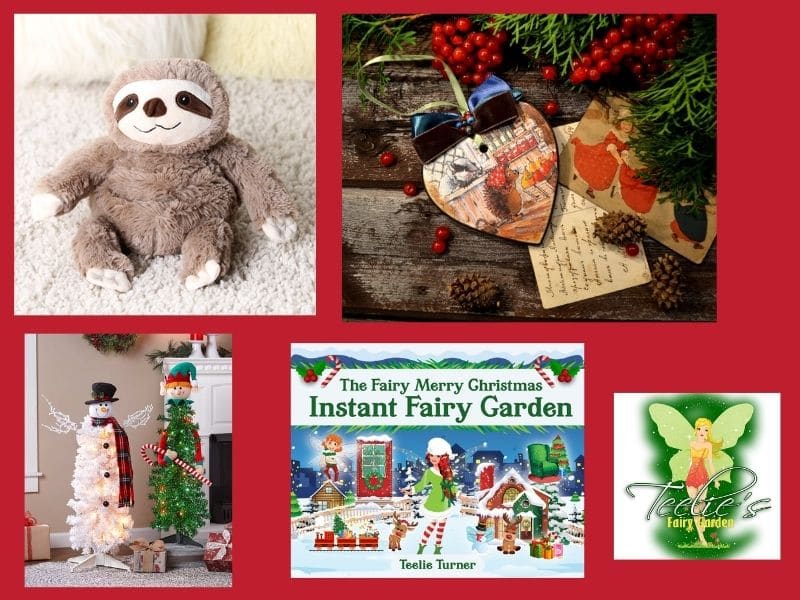 Heart Warming Stories
You can choose between a sloth, dinosaur, or dog to keep you warm at Christmas. These heatable stuffed animals are a great way to help lull a child to sleep as they enjoy the warmth of their special pet and hear a magical story at the same time. More details are available on The Lakeside Collection.
Adorable Christmas Decorations
There are so many possibilities when it comes to choosing amazing Christmas ornaments. We saw this heart-shaped ornament on Etsy that has a scene with a hedgehog on it. We thought it was so magical that we had to share it with you.
Unique Christmas Trees
We would love to know if you have your Christmas tree up in your house. We thought you might enjoy seeing these unique trees. One is a snowman and the other is an elf. Learn more on The Lakeside Collection.
Creative Instant Fairy Gardens
We also invite you to spend some time being creative with a magical instant fairy garden. This fairy garden features Fairy Merry and her friends from Teelie Turner's enchanted book The Fairy Merry Christmas. Find the instant garden on Etsy. Let us know if you have any questions about it. We're happy to help.
Thank you again for visiting Teelie's Fairy Garden. We're so glad that you could join us. Don't forget to get your magical copy of the calendar here.  Here is one of the magical videos about daily events.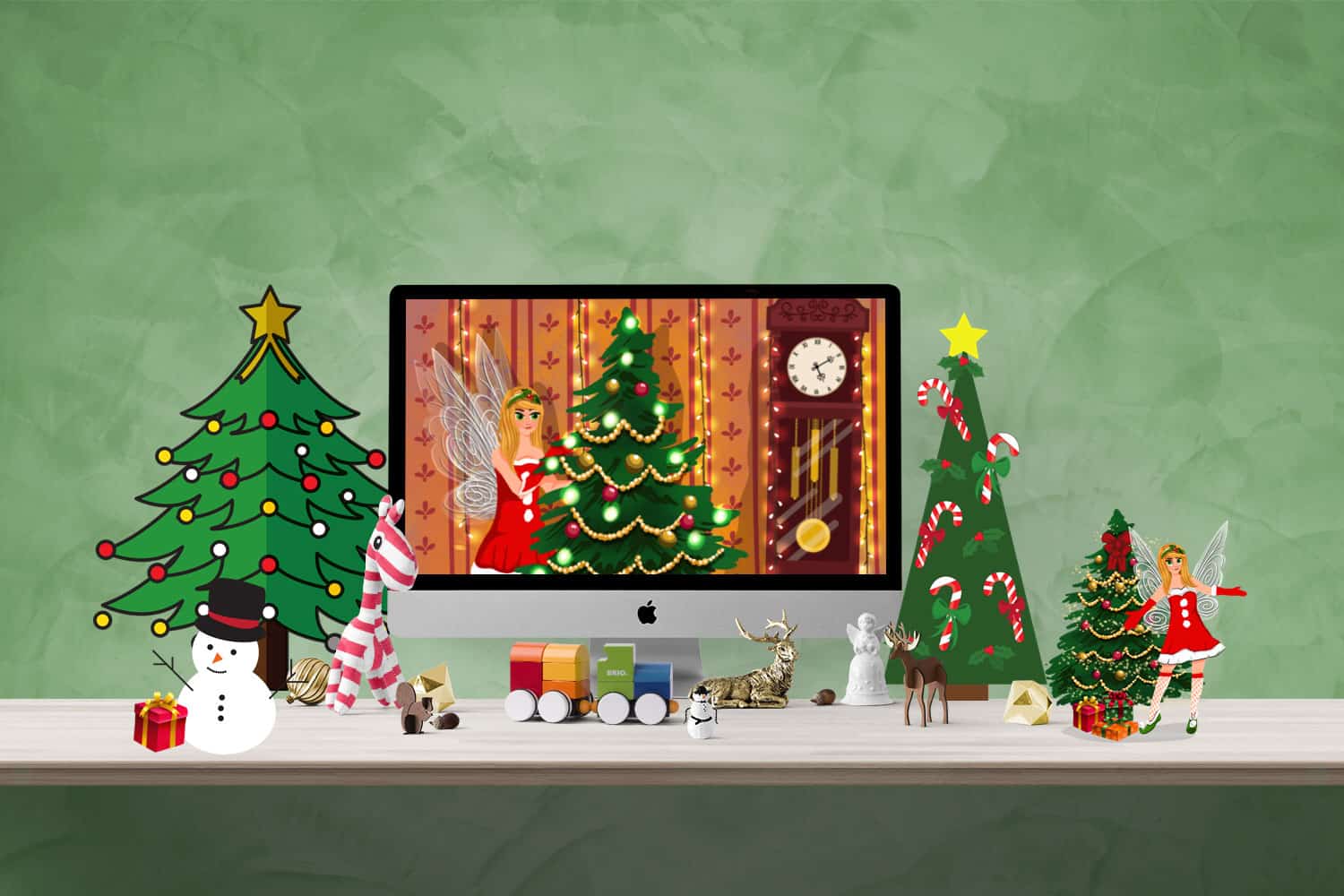 Discover Teelie Turner's complete collection of magical books here.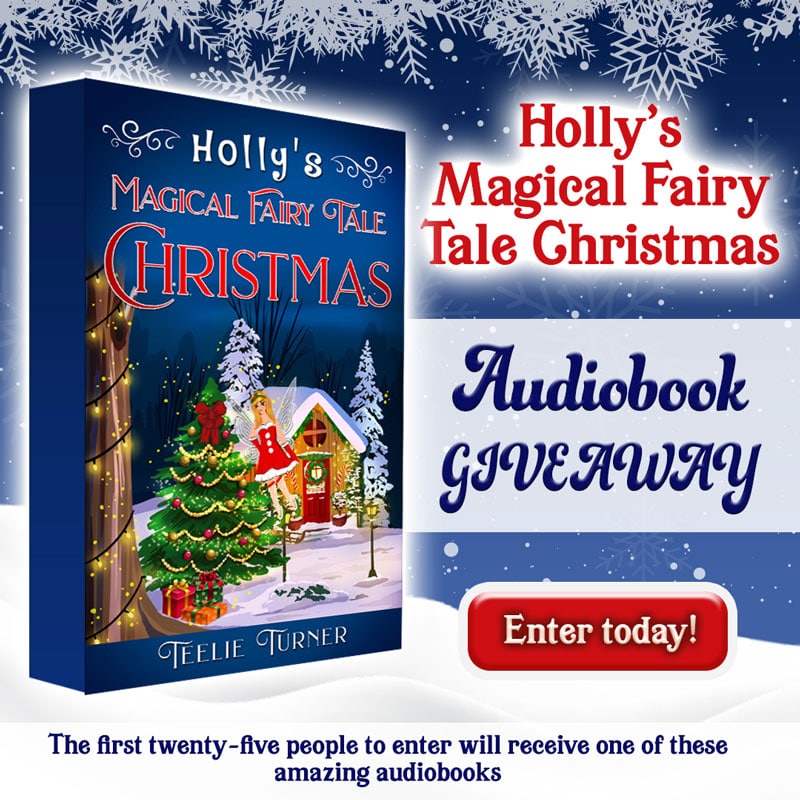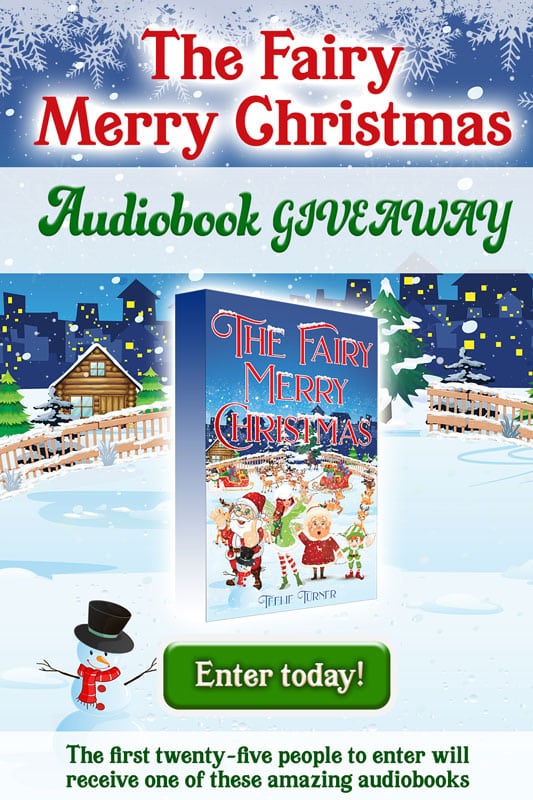 The first twenty-five people to sign up for each of these promotions will receive a free audiobook.
Fairy Merry audiobook giveaway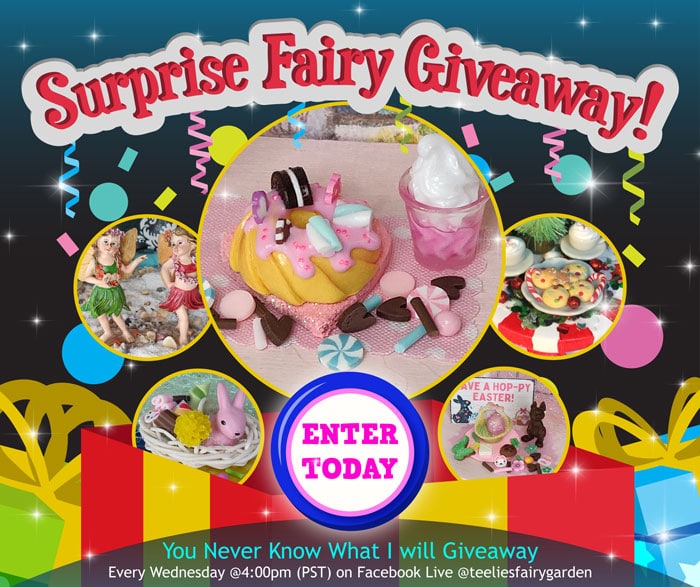 Every Wednesday, Teelie Turner will be giving away something special in a magical surprise giveaway. You'll never know what it might be and that is part of the magic that goes along with this. Sign up now for your chance to win.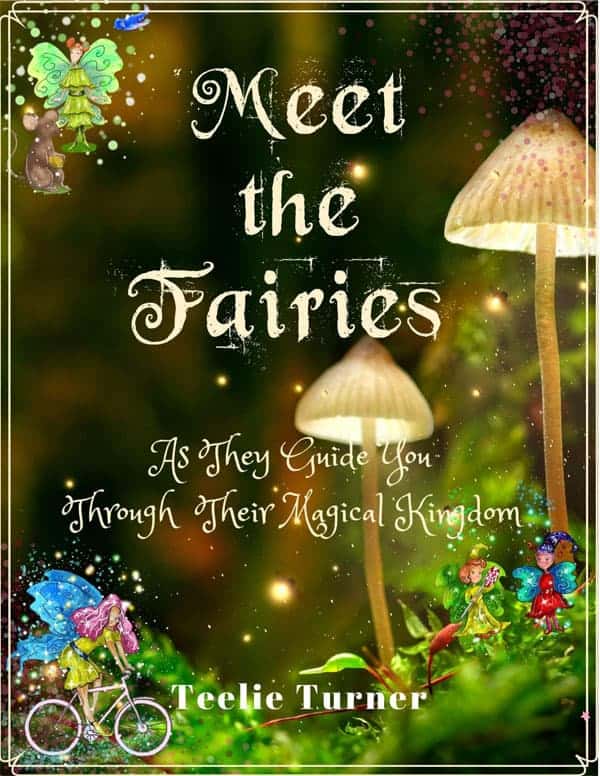 Sign up to get a copy of the Meet the Fairies catalog/book. It's an enchanted opportunity to get better acquainted with over a hundred incredible fairies.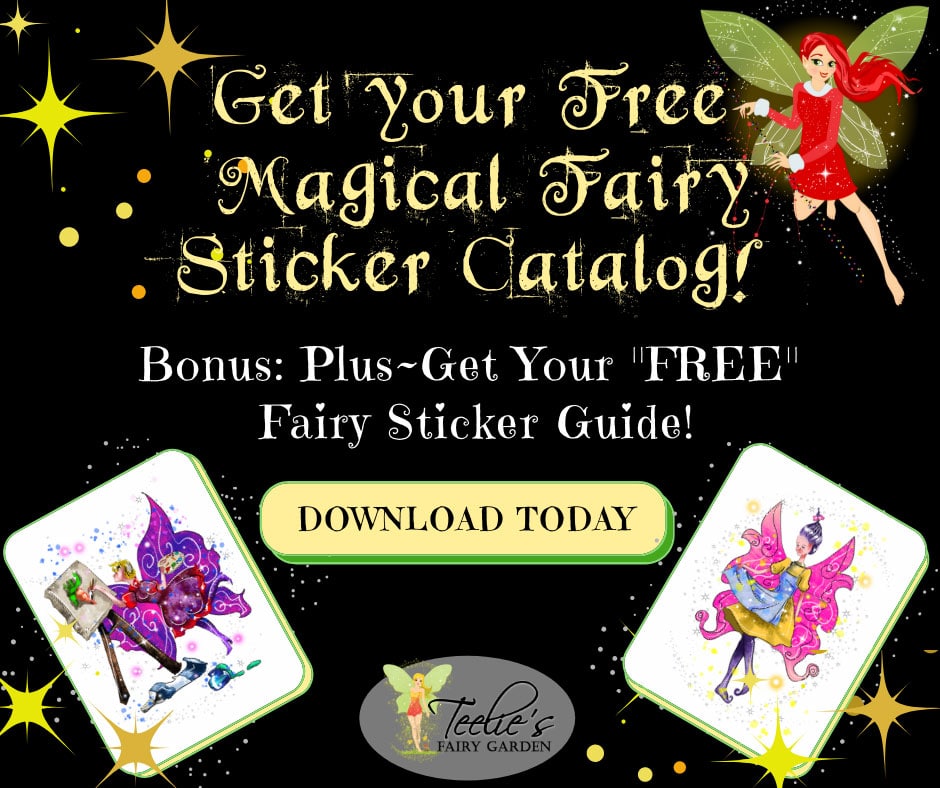 Several magical fairy catalogs and guides are available as a free download. Learn more about them here.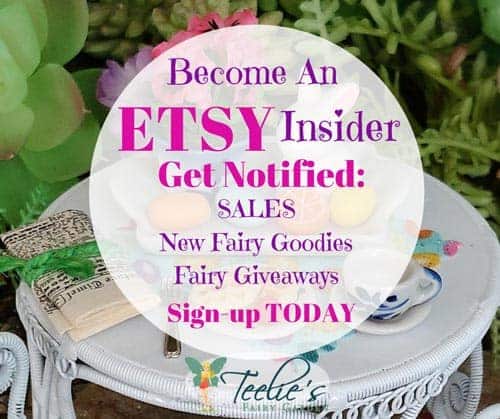 You can also sign up to be an Etsy insider and get notified by e-mail about fairy giveaways, goodies, and sales. Sign up for insider news here. 
Just a disclaimer – We have partnered with these companies because we use their products and/or proudly trust and endorse them – so we do receive a commission if you make a purchase or sign up for services. Often, we are able to negotiate special discounts and/or bonuses, which we will pass on to you via our links. We often get short notice on sale items available for 24-48 hours as we will pass these savings onto you.