Welcome back to Teelie's Fairy Garden. We're so glad to have you join us. This week we thought we'd share some magical figurines with you. Most of these are too delicate for a fairy garden, but your house fairies will enjoy looking at them just the same.
You might also enjoy this magical Christmas video.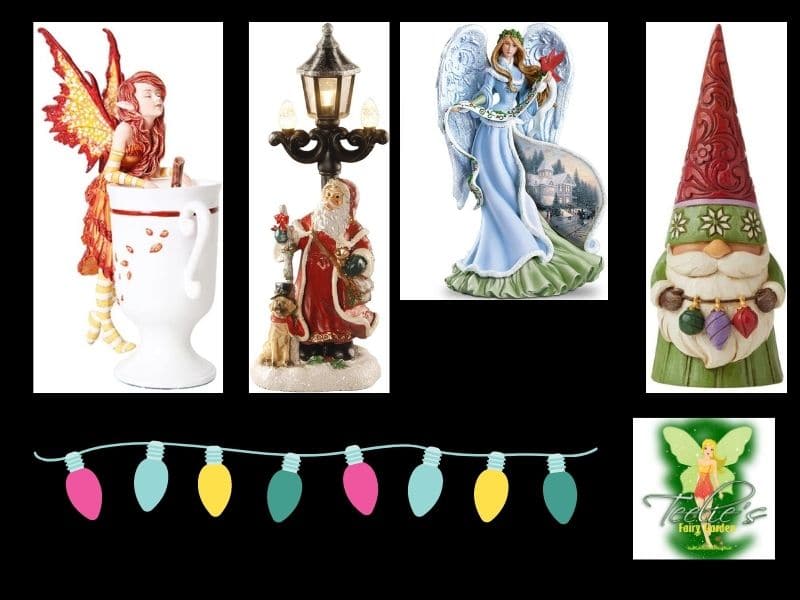 Magical Christmas Cider
This magical fairy is warming herself over a cup of delightful Christmas cider. What is your favorite Christmas beverage? Let us know in the comments or by posting on social media. You can find this figurine on Amazon.
Enchanted Santa
Santa and his adorable dog are standing in front of a lamp post that has been decorated for the holidays. Learn more on Amazon.  Did you know that Santa has many fairy helpers who live with him at the North Pole all year long? Just ask Fairy Merry. You can learn more about her in this enchanting video.
Angelic Christmas Figurine
This angelic Christmas figurine is from the Thomas Kinkade Holly Angel collection. We love the beautiful and decorative dress. Find it on Amazon.
Adorable Christmas Gnome
This adorable Christmas gnome is from the Enesco Heartwood Creek collection. We love the bright red and green colors. We hope that all the gnomes in Fairy Land have a fantastic holiday season. Meet  gnomes on Amazon.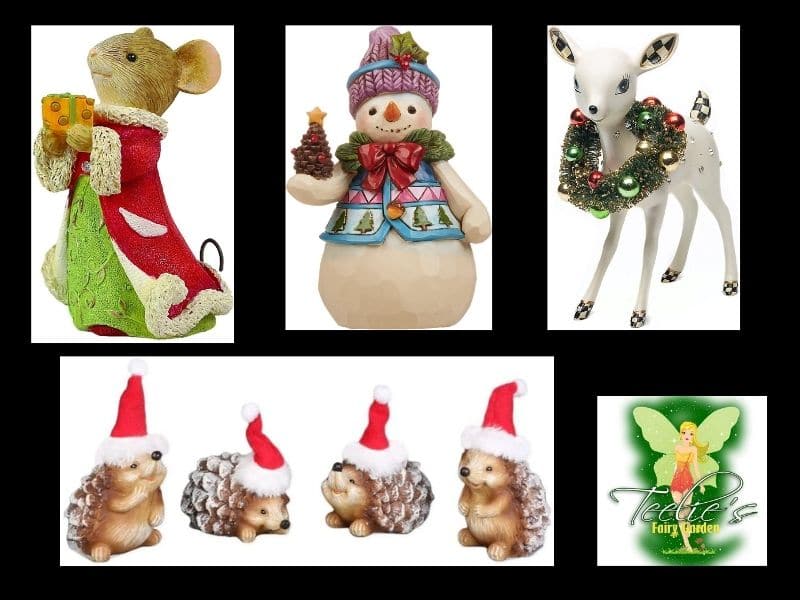 Lovable Christmas Mouse
This loveable Christmas mouse was also created by the Enesco collection. We love how royal it looks carrying its chunk of cheese. Learn more on Amazon.
Stunning Snowman
This stunning snowman figurine from the Jim Shore Heartwood Creek collection is looking extremely dapper in its Christmas outfit. It is holding an adorable pinecone Christmas tree. Full details are available on Amazon.
Magical Deer Figurine
We love how cute this MacKenzie-Childs deer figurine looks. It has a stunning wreath around its neck. It would make a lovely decoration or Christmas centerpiece. Find it on Amazon.
Adorable Christmas Hedgehogs
This set of four small pinecone hedgehogs is absolutely adorable. Each of the hedgehogs is wearing a Santa hat. Full details are available on Amazon.
Thank you for visiting Teelie's Fairy Garden. We hope that you've enjoyed your adventure with us. Please come back soon to learn more.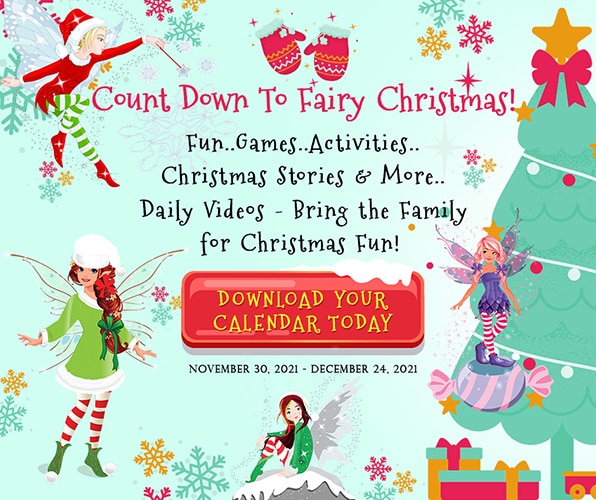 Also, did you see the Magical Fairy Countdown to Christmas calendar? Learn more here.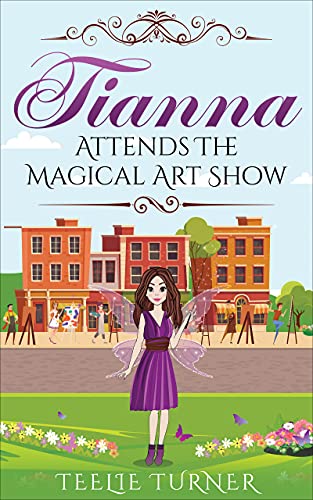 Discover Teelie Turner's complete collection of magical books here.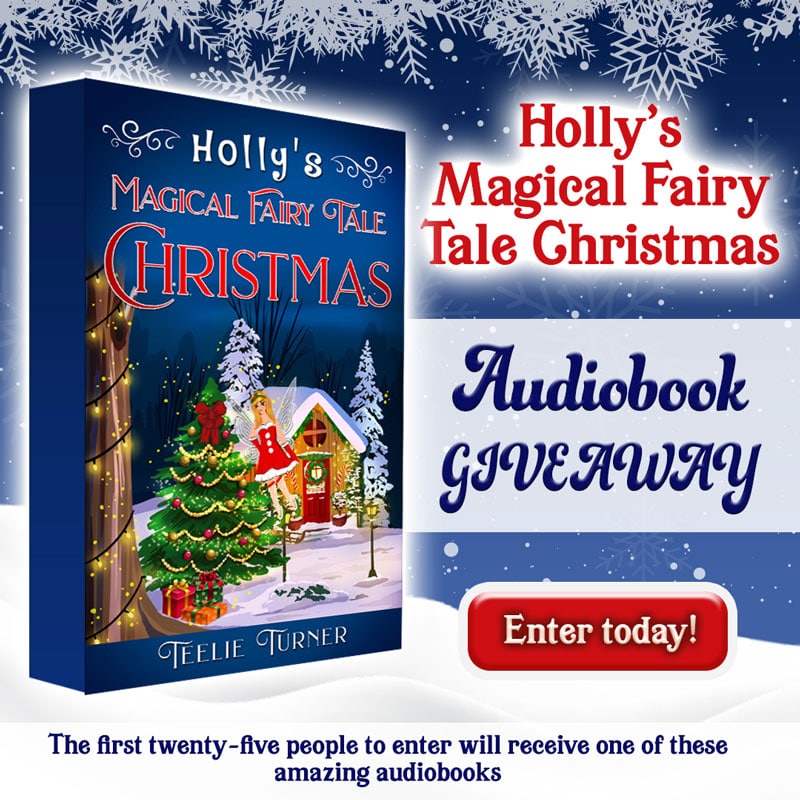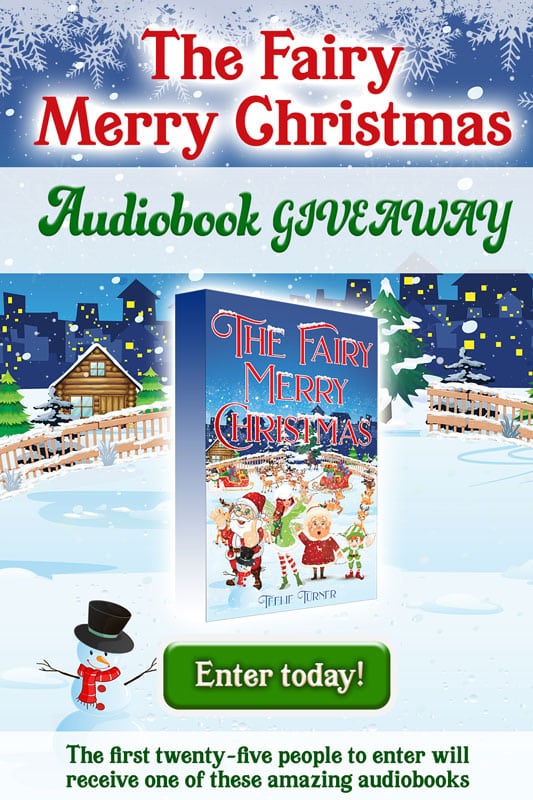 The first twenty-five people to sign up for each of these promotions will receive a free audiobook.
Fairy Merry audiobook giveaway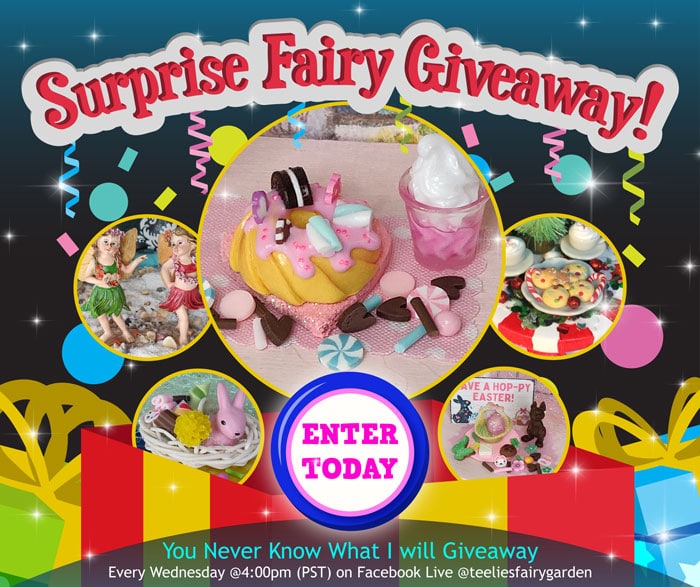 Every Wednesday, Teelie Turner will be giving away something special in a magical surprise giveaway. You'll never know what it might be and that is part of the magic that goes along with this. Sign up now for your chance to win.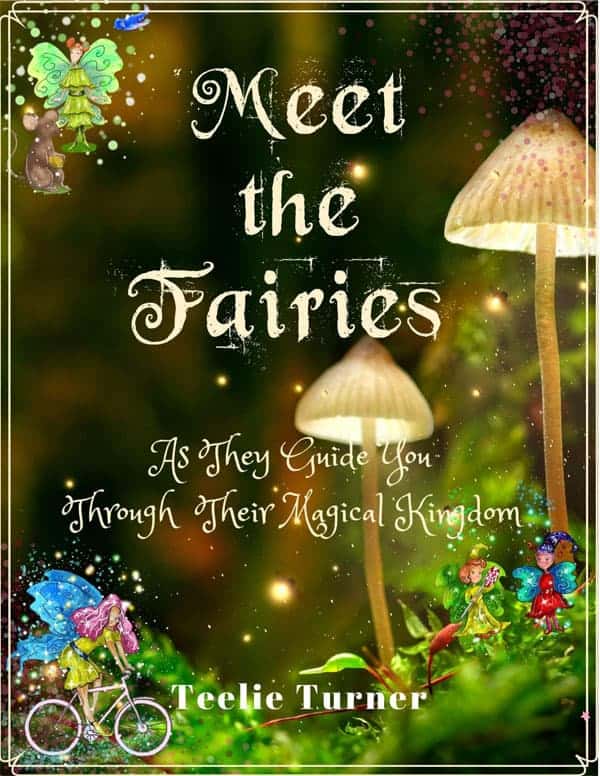 Sign up to get a copy of the Meet the Fairies catalog/book. It's an enchanted opportunity to get better acquainted with over a hundred incredible fairies.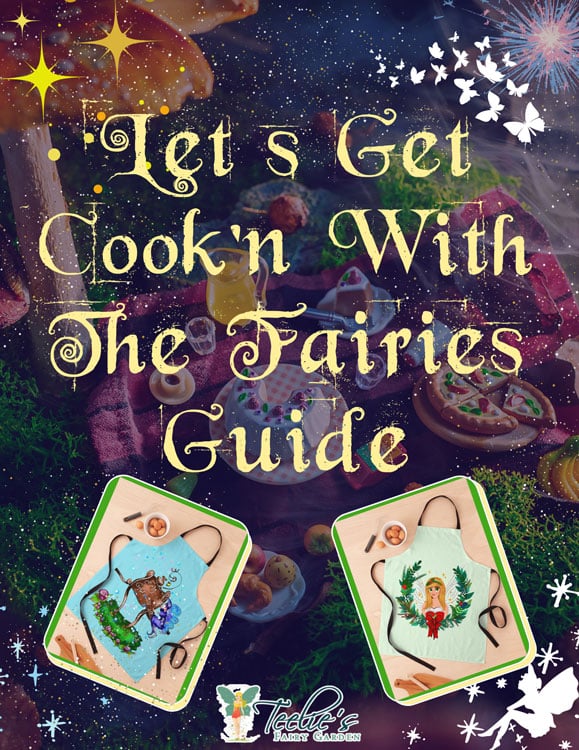 Several magical fairy catalogs and guides are available as a free download. Learn more about them here.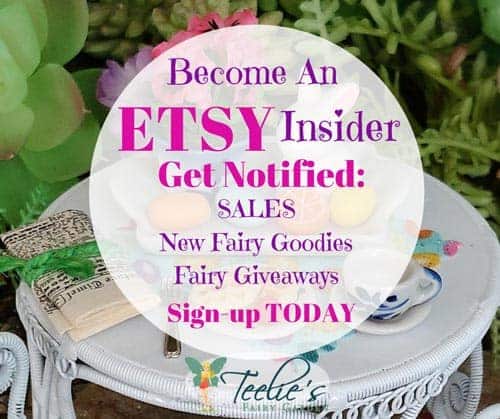 You can also sign up to be an Etsy insider and get notified by e-mail about fairy giveaways, goodies, and sales. Sign up for insider news here. 
Just a disclaimer – We have partnered with these companies because we use their products and/or proudly trust and endorse them – so we do receive a commission if you make a purchase or sign up for services. Often, we are able to negotiate special discounts and/or bonuses, which we will pass on to you via our links. We often get short notice on sale items available for 24-48 hours as we will pass these savings onto you.