Photo by Mollie/sucker4succulents on Instagram
Fairy gardening is truly an activity that brings joy and relaxation to anyone. It is a great hobby for people of all ages, especially for crafty men and women who enjoy working with their hands. Over at Teelie's Fairy Garden, we provide daily fairy garden inspiration through various accessories and fairy garden ideas. But today, let's go back to the fundamentals and explore the basic fairy gardening tools and must haves that you'll need to build and maintain your fairy garden.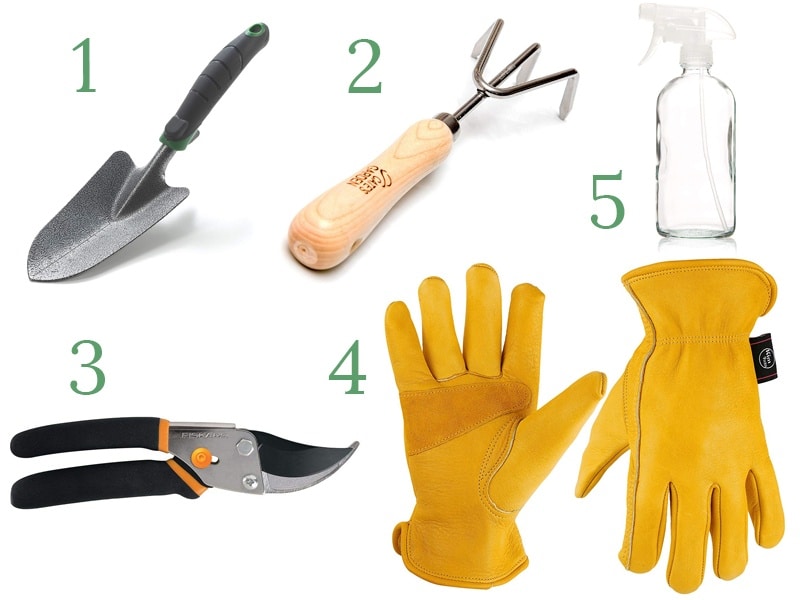 One of the most handy tools you'll ever need in the garden is a trowel. It's versatile and has several uses in the garden. It can be used to dig up holes, transplant plants, and remove weeds. Some trowels like this one from Edward Tools feature depth marker measurements for more consistent planting. It's made of heavy duty carbon steel that will last throughout the years and an ErgoGrip ergonomic rubber grip handle for better use.
Before planting your fairy garden plants, you'll need to loosen up the soil and dig some holes. This hand cultivator will help make the task easier. It's made of premium stainless steel for the busiest gardening days. It's rust resistant, as well, making it perfect for any kind of weather. It features a classic ash wood handle that not only looks elegant, but also absorbs shock better than plastic.
This gardening must-have is great for cutting stems, light branches, and others. It features a precision ground steel blade that stays hard throughout the months of busy gardening. It also has a low-friction coating that enables the blade to smoothly glide through wood despite sap and other debris. Truly a garden helper!
Designed with 100% genuine leather, this full grain cowhide gloves are comfortable to wear for even the longest days outside in the garden. Features a thick and sturdy depth that last longer than the typical gloves.
For the environmentally conscious who don't want to use plastic bottles in their garden, this reusable glass spray bottle is for you. It's great for both indoor and outdoor use as a plant mister. It features an easy to pull clear nozzle that can be set to release fine mist or strong stream so you can gently water your fairy garden plants.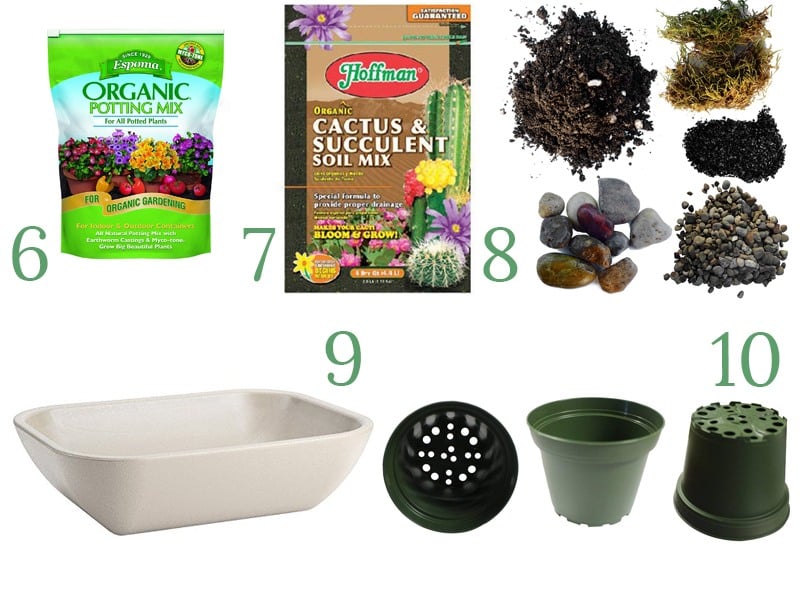 Whenever you're gardening with plants with pots and other fairy garden plants, you'll need some potting mix. This potting soil is organically sourced and features Myco-Tone, a water-saving formula for improved moisture retention. Just make sure that your plants require moisture, as different plants thrive better in well-draining soil.
Fairy gardening often involves planting a variety of succulents. For this, you may need a specific type of soil. This bag of soil is organic and has a pH balance specific to cacti and succulents for their optimal growth.
Miniature gardening and fairy gardening enthusiasts will love this succulent planter soil kit that has everything they'll ever need to be creative in their own garden. It includes 12 oz of washed pea gravel, 8 oz or organic soil, a bag of activated charcoal, decorative exotic river rock, and decorative green sheet moss. This kit can also be used to decorate your little fairy garden.
If you're looking to create a fairy garden, you must have a container or planter that's large enough to accommodate the plants and accessories. This patio era pod measures 23.5 inches by 18 inches and is 7 inches deep. It is made of waterproof and high-density plastic and features a built-in water-minder reservoir to keep plants hydrated.
For those who want to grow their own seeds, these pots are a great must have. These pots feature holes at the bottom for optimal drainage. They are also reusable.
These are just some basic fairy gardening tools and must haves you'll need to start your gardening journey. Once you have the basics covered, you can begin building your fairy garden. To find out more on that, follow the link below and don't forget to bookmark Teelie's Fairy Garden for even more awesome gardening ideas.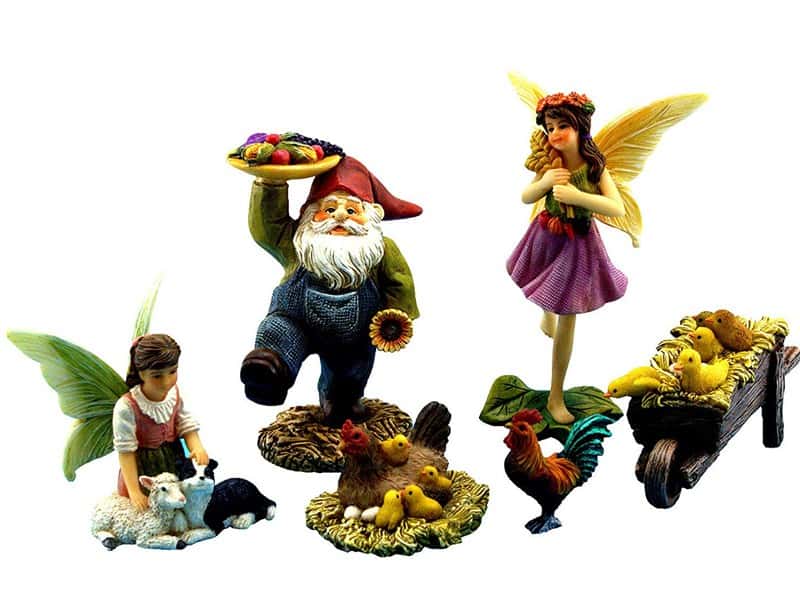 Fairy Garden Kits for Beginners
Just a disclaimer – We have partnered with these companies because we use their products and/or proudly trust and endorse them – so we do receive a commission if you make a purchase or sign up for services. Often, we are able to negotiate special discounts and/or bonuses, which we will pass on to you via our links. We often get short notice on sale items available for 24-48 hours as we will pass these savings onto you.