Every year, when summer rolls around, fairies gather to celebrate the season with great music and good food. This is usually held during the summer solstice. You can also create your own fairy garden summer soiree, where fairies can come together and celebrate.
Creating a Fairy Garden Summer Soiree
To create your own fairy garden summer soiree scene, you'll have to collect some fairy garden accessories. Think summer and everything you enjoy about the season! It can be inspired by a beach trip, a camping trip, an outdoor party, or even a simple dinner with friends and family. Let's explore the fairy garden accessories to create your summer soiree scene.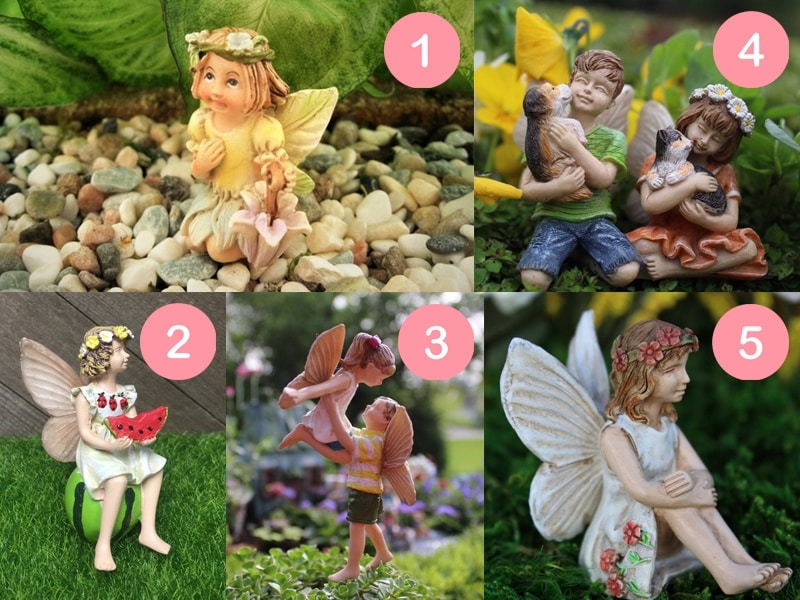 As spring turns into summer, fairies rejoice and come together to celebrate. One of the most esteemed guests at the party is the Spring Garden Fairy, who's dressed in her Sunday best and armed with a parasol, so she won't get too hot under the sun. She has come to turn over the sunlight to the Summer Fairy!
Summer is the season of watermelons and other juicy, tasty fruits! Leah loves these watermelons as it is cool refreshing, and very nutritious. She spends her days sitting on a large watermelon, enjoying a slice. Her dainty dress is adorned with three ladybugs and on her head sits a flower crown!
One of the best parts of summer is being able to spend down time with our loved ones. It's so satisfying to pause and appreciate nature, run barefoot on the grass. Just like this pair of fairies who are enjoying themselves! The little fairy lifts up the girl as they joyfully play in the garden, attracting more fairies to come and join them.
As guardians of the natural world, fairies are very close to animals. They make sure they are protected against dark forces at all times. These two fairy siblings even have their own pets. The fairy brother is a dog person who enjoys raising puppies and playing with dogs. The fairy sister, on the other hand, has a true connection with cats, as she is able to communicate with them. You'll find these two in every fairy garden summer soiree with their pet pals!
Meet Poppy, the Flower Fairy who makes sure that flowers bloom gorgeously all throughout summer. Her dress is adorned with poppies and on her head sits a flower crown. Fairies look up to the Flower Fairy because she has unique magical powers that make her one of the most influential fairies in the Royal Fairy Kingdom. She never misses any celebration or gathering and is often seen leaving a trail of red petals for fairy children to enjoy.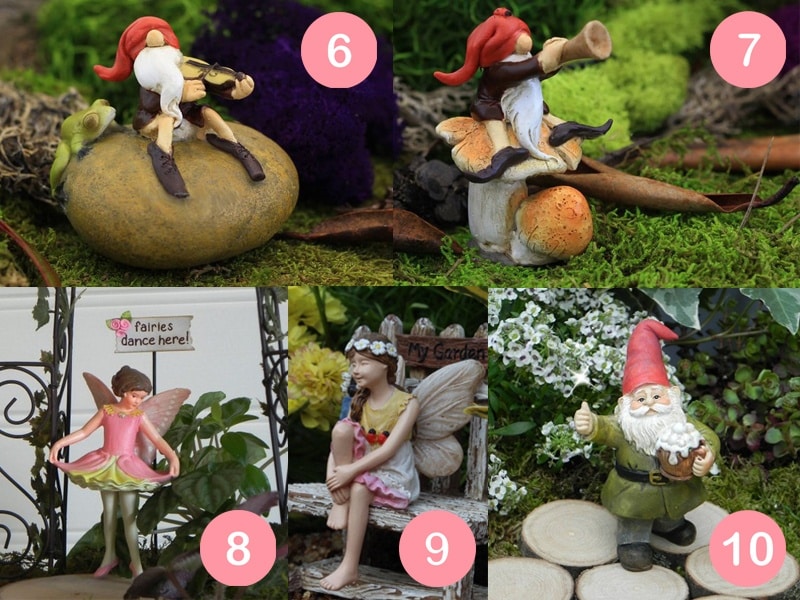 A fairy garden summer soiree will not be complete without any music! Thankfully, there's the town gnome who is a very talented fiddle player. His music is truly magical and will make anyone dance. He is accompanied by his ever trusty frog who enjoys his music and follows him wherever he goes.
Meet the fiddler's good friend, the horn player! He is often found sitting on his favorite mushroom in the afternoons, playing sweet music with his horn. Sometimes, he is accompanied by his friend, the fiddler and together, they make great music that fairies love to dance to. These two are always present at the fairy garden summer soiree because they truly draw a crowd with their performances. He's also joined by his friend, the ladybug who sits atop his hat.
Meet the Columbine Fairy, one of the main performers at the fairy garden summer soiree. She is a delicate dancer who is very talented and revered in the field of dancing. She's dressed in a gorgeous costume that will definitely make other fairies gasp as she performs.
This darling fairy loves to watch the festivities at the fairy garden summer soiree. She loves music and enjoys attending such festivals. She is dressed for the occasion with her yellow and white dress with a pink fringe on her skirt. It's also adorned with three adorable ladybugs.
Last but certainly not the least, we have this cheery old gnome who just likes to relax and enjoy his mug of beer at parties. He leaves all the partying to the younger fairies and just likes to kick back and chill out. In fact, he's so chill that he constantly gives everyone a thumbs up!
Have a wonderful fairy garden summer soiree with these tiny fairies and other fairy garden accessories from your collection. To check out more awesome fairy garden ideas, follow the links below.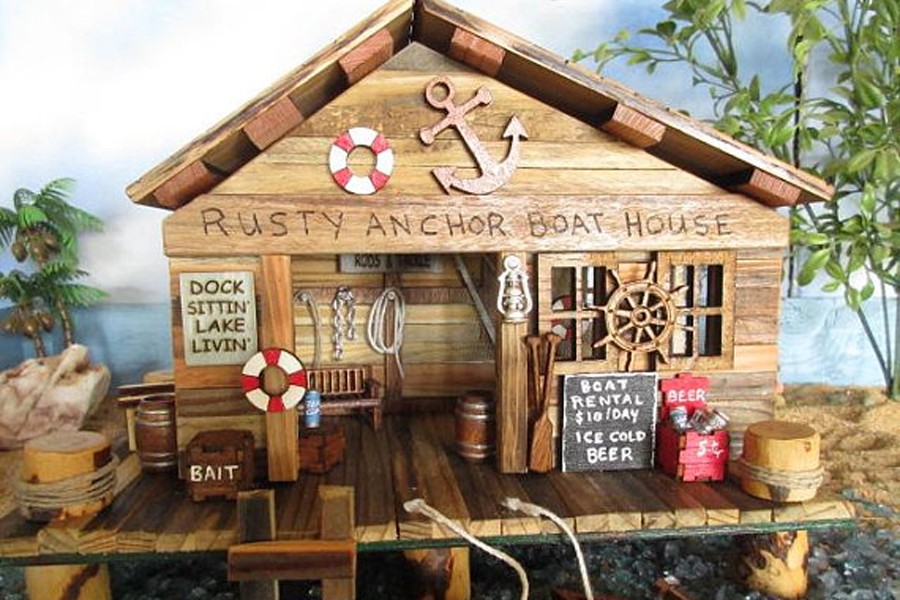 A Fishing Trip for Your Fairies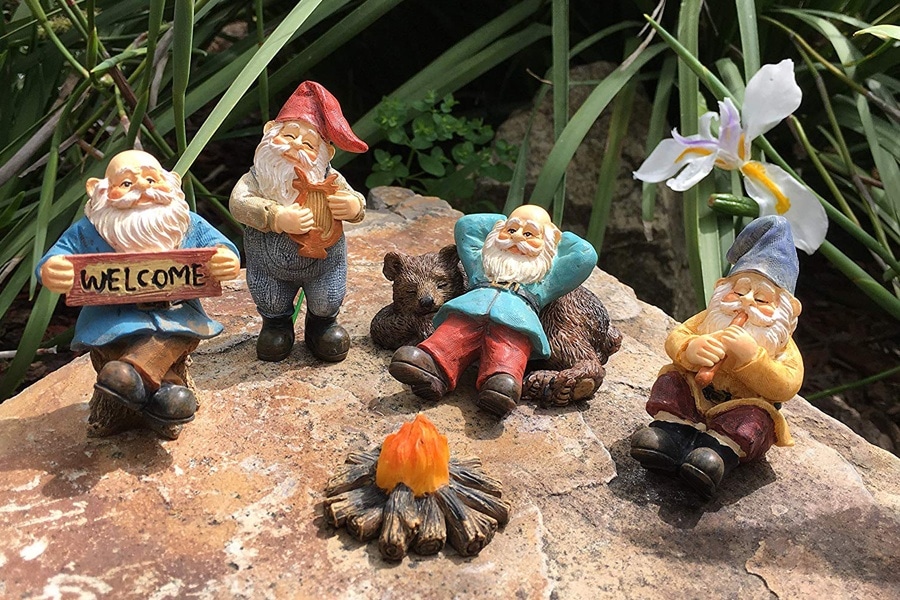 Just a disclaimer – We have partnered with these companies because we use their products and/or proudly trust and endorse them – so we do receive a commission if you make a purchase or sign up for services. Often, we are able to negotiate special discounts and/or bonuses, which we will pass on to you via our links. We often get short notice on sale items available for 24-48 hours as we will pass these savings onto you.